Top Five Mobile Payments Trends of 2012
~5 min read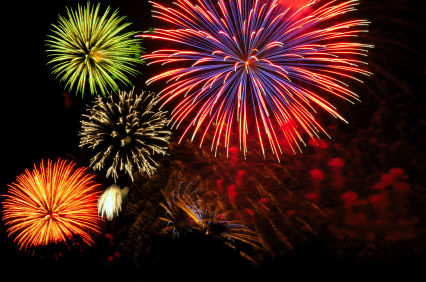 'Tis the season for top-trends-of-the-year lists, and we are joining in on the action with our very own list of the top mobile payments trends of 2012. This was an action-packed year in the mobile world, but we narrowed our list down to the top five developments that you need to know about before you go off on holiday vacation, and offer our predictions regarding what might be on the horizon for 2013.
1) NFC Faced Increasing Competition
Heralded as the mobile payment technology of the future, NFC payment uptake failed to take off again in 2012, facing an array of barriers (which we discussed in a recent Mondato article). Apple dealt a major blow to the technology in September, when it left out NFC from its newly-released iPhone 5. While the move does not necessary signal a nail on the coffin for NFC payments, it is definitely a setback, as iPhone users comprise an estimated 29 percent of total smartphone users globally.[1]
With the NFC-less iPhone 5, lower than expected adoption of Google Wallet and the delayed launched of Isis, Juniper analysts have scaled back their NFC transaction estimates for 2017 by USD $70 billion.[2] Filling the NFC gap, alternative mobile payment technologies have emerged as important contenders, as highlighted in our recent article.
In 2013, NFC may see a demotion from the "darling" of mobile payments to simply another option – with the rise of other technologies that are available to use now and require less investment on the part of merchants. Security issues facing cloud-based and other alternative platforms, however, will need to be addressed to make them more viable competitors. NFC proponents, on the other hand, will need to invest in educating consumers on the benefits of using NFC.
2) The Patent Wars Escalated
Large tech firms have long jostled amongst themselves for industry supremacy (see previous article for proof). But in 2012, the patent wars grew especially heated, with companies including Apple, Google and Samsung entangled in drawn-out patent lawsuits over essential mobile technologies. Apple and Google both paid more in patent warfare last year than they did on research and development of new products, according to public filings.[3]
A series of high-profile lawsuits between Samsung and Apple, for example, took the media by storm – with Apple alleging that Samsung violated several patents related to the user interface, technology and style of its products, and Samsung retaliating with its own patent-infringement complaint.
On a smaller scale, Google was sued in October by an independent inventor, who claimed the Google Wallet application infringed upon his 2007 patent.[4] This follows a complaint lodged last year by eBay/PayPal, charging theft of its mobile payment trade secrets with regards to Google Wallet (see previousMondato article). Google was also on the other side of the courtroom this year, joining forces with Apple in a bid to acquire digital imaging patents from the newly bankrupt Eastman Kodak.[5]
In 2013, as the revenue potential in the mobile payments sphere continue to grow, the patent battles are likely to intensify, with companies vying to secure profits from their intellectual property. But increased patent warfare can be risky, possibly stifling competition and innovation. According to a recent NYTimes article: "Alongside the impressive technological advances of the last two decades, a pall has descended: the marketplace for new ideas has been corrupted by software patents used as destructive weapons."[6]
3) Innovators Moved Beyond The Point-Of-Sale
In developed markets, 2012 saw mobile payments companies realize that to entice consumers to adopt mobile will require interaction before, during and after the transaction – transforming static, point-of-sale mobile payments into a holistic, mobile shopping experience.
We showcased a few of these innovations in a recent Mondato newsletter, including the GoPago and PayDragon mobile applications that enable hungry office workers to order ahead via their phones and skip the lunchtime lines. Mobile payment start-up Square also recently expanded beyond its traditional POS offerings to introduce an array of value-added features, including digital loyalty cards and the option for merchants to create "first-visit" specials.[7]
Emergent mobile payment offerings are also streamlining the customer experience in the transportation sector, where companies such as Uber and Get Taxi enable customers to pay for their taxi via smartphone applications. Taxi Park in Nigeria and Taxi Rank in South Africa offer similar services for feature phone users, with smartphone penetration relatively lower in these countries (see Mondato article).
Emphasizing the consumer experience was also a key theme at this years' CARTES conference in Paris, where numerous speakers focused on the importance of mobile commerce platforms that increase the touch-points between retailers and customers – from loyalty programs to location-based offerings. In 2013, we expect to see that providers will increasingly understand that to win the mobile payments battle, they must first win over consumers.
4) Data, Data, Data
This year, big data emerged as a major theme across many different industries, and mobile payments were no exception. Across the sector, firms began to understand the value of streams of data made accessible via mobile networks. From mobile usage data to geo-location information, rich mobile data has gradually become an important tool to leverage both in the development of tailored products for untapped market segments, and in the creation of targeted marketing campaigns.
In emerging markets, mobile usage data has been utilized to form a "digital footprint" for unbanked populations, which can be used to  assess creditworthiness and enhance access to financial opportunities. For instance, US-based Cignifi uses mobile network data to help financial services providers better understand unbanked populations and develop relevant products and services that meet their needs (see Mondato article). InSight, a technology launched by US-based InVenture, captures income and expense data via SMS, which is fed into an algorithm that provides credit scores and financial access for unbanked and underserved populations.[8]
In 2013 data will continue to be important, but it's analysis is likely to grow more sophisticated, as companies develop more effective ways to capture and use growing streams of data. Regulations surrounding the use of mobile data will also become clearer in certain jurisdictions, as regulators become aware of the implications of this changing ecosystem, both on consumer privacy and security.
5) Governments Payments Go Digital
From Spain to Canada, many governments began the gradual transition to electronic payments this year, recognizing the benefits of a digital economy. In April, Spain placed limits on the use of cash for large-scale transactions, with the Royal Canadian Mint introduced MintChip as an officially-sanctioned digital currency (see Mondato article).
This trend was also seen in the establishment of the BTC Alliance, which brings together governments, non-governmental organizations and private sector actors such as Visa and Citi to promote a global shift to electronic payments (see Mondato article). By transitioning to a more efficient electronic payment system, the Alliance aims to spur innovation and enhance access to financial services among the poor.
These movements are likely to have important implications for mobile payments in 2013, as stakeholders tap into the potential of growing mobile networks to assist in the transition to digital payments, particularly in emerging markets. Led by governments, achieving digital economies could become a reality sooner than we know it.