MWC 2015: Same Same But Different?
~7 min read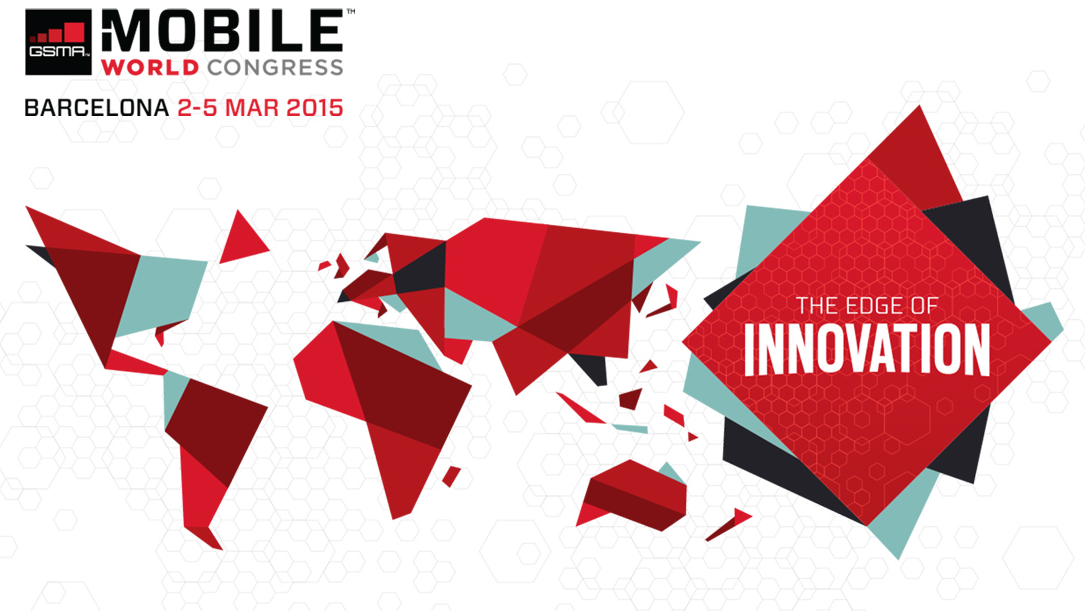 It is that time of the year again, when 90,000 hardy souls converge on the Spanish city of Barcelona to attend Mobile World Congress. The city heaved under the weight of the number of congress attendees, prompting questions in some quarters as to whether it has outgrown the Catalan capital. Although by-lined "the edge of innovation", this year's MWC had no apparent show-stoppers, and really saw a continued growth of themes that have been developing for a number of years. Below we have picked out some of the highlights, as they relate to the mobile finance and commerce space.
HEADLINE GRABBERS:
Samsung Pay is go!
Probably the biggest event of Day One of MWC15 was Samsung's launch of the Galaxy S6 and Galaxy S6 edge smartphones. In a parallel to the manner in which Apple combined the launch of the iPhone 6 with the announcement of Apple Pay, Samsung also announced the arrival of Samsung Pay. Samsung's move to counter the Cupertino tech giant's foray into the world of mobile payments had been highly anticipated ever since the Korean chaebolannounced the purchase of Boston-based LoopPay last month.
Although Apple has made all the running, and lots of plaudits, for its payment deployment, Samsung has the potential to steal a march on them through Samsung Pay dual use of both NFC, as with Apple Pay, and LoopPay's patented Magnetic Secure Transmission (MST) technology. MST communicates with the metal read head of ordinary credit card readers, meaning its deployment requires no merchant infrastructure other than (in most cases) their existing POS or mPOS device. The result is that when Samsung Pay and Apple Pay go head-to-head in the only market where Apple's payment play is currently live (the United States), Samsung Pay will be accepted at over 90% of retail outlets, compared to the fewer than 10% that are NFC-enabled. If (and it's a big 'if') Samsung's customers take to the habit of paying by phone, Samsung Pay could quickly become a much more common sight than the Apple equivalent. It remains to be seen whether Samsung will be able to generate a new revenue stream from its payments play, or whether it exists solely as competing functionality.
Android Pay is also go!
In addition to its announcement that it plans to launch an MVNO in the coming months, Google SVP Sundar Pichai also confirmed the launch of Android Pay, an Android-based API "layer" on which "anybody else can build a payments service on top". Google Wallet (recent purchaser of U.S. MNO mobile wallet Softcard — formerly the ill-starred Isis) will run on Android Pay, Pichai clarified in his keynote to no-one's great surprise. Seemingly in line with the spirit of the Android OS, Pichai envisaged Android Pay creating a hub of innovation, so that "in places like China and Africa… people will use Android Pay to build innovative services." There appeared, however,
to be a certain tension between the announcement of Google and that of the world's largest Android-running handset manufacturer (see above). Nevertheless, it serves to underscore the seriousness with which all the big tech giants are now taking mobile payments.
Google is going wireless and Facebook comes in peace!
Although Google and Facebook were both keen to demonstrate their credentials as the partners of MNOs, some MNO execs continue to eye both companies warily, particularly in light of Sundar Pichai's admission that Google planned to announce the launch of its own MVNO in the coming months. Little is known about what Google has in mind for its own mobile network that will use both Sprint and T-Mobile spectrum, but Pichai asserted that it would be small in scale and scope, and implied it would be used mainly as a testing ground for Google and Android-phone innovation.
In a similar vein, Facebook CEO Mark Zuckerberg went to great lengths to assure MNOs that internet.org did not seek to cannibalize their text and data business (citing the fact that WhatsApp is not available via internet.org's free access).
Nonetheless, the specter of "dumb pipes" haunted some of the interactions between the titans of tech and some MNO execs as Zuckerberg made the case that his vision would continue to function as an on-ramp for those currently without access to the internet. Sentiment across the industry is far from consistent however; in their plenary discussion with Zuckerberg, Millicom's SVP Mario Zanotti and the Chief Executive of Airtel Africa, Christian De Faria, both struck more positive tones, while the CEO of Telenor Group, Jon Frederik Baksaas sounded a more skeptical note. Airtel and Millicom are both internet.org partners. Mr. Zuckerberg made no mention of any payments play, however.
NOTEWORTHY PARTNERSHIPS:
Mozilla & Orange (and Telefónica and Verizon and KDDI and LG U+):
Mozilla revealed its prototype for what seemed like a highly ambitious target of a $25 smartphone at MWC 2014. This year the not-for-profit tech giant was able to reveal that it had even managed to undercut its own target and was shipping a basic-model smartphone for $22.50. Moreover, Orange announced that it was going to launch Orange Klif, a 3G smartphone manufactured by Alcatel that runs Mozilla's Firefox, in 13 markets, mainly in Africa. The device will primarily be marketed for its web connectivity, and aggressively priced at under $40 for unlimited texts, calls and 500mb of data. Meanwhile, Mozilla will also be working with big-hitting MNOs Verizon, Telefónica, KDDI and LG U+ to bring a new range of web-enabled feature phones to market in 2016. The rise of the cheap smartphone seems unstoppable.
Visa & Airtel:
Indian MNO Bharti Airtel and Visa are teaming up to expand the offering of Airtel's mobile money deployments, Airtel Money, in seven of the 17 African markets where it operates, including Ghana and Tanzania. Continuing the previously observed trend of offering payment cards to accompany mobile money services, Airtel Money customers will be able to avail of an Airtel Money Visa card to make ATM withdrawals and card payments from their mobile money account. The card is already available to Airtel's Kenyan customers, and has proved sufficiently popular that India's largest MNO is expanding it in six other African markets (Tanzania, Seychelles, Gabon, Ghana, Rwanda and Madagascar) by the end of 2015.
Orange (again) & Afrimarket
An example of how MNOs are diversifying their interests when it comes to payments and remittances is Orange's investment in Afrimarket, a "cash-to-goods" remittance service that Orange gave some prominence to during MWC. The product, a form of alternative value transfer was trailed by Orange as an "enhancement" to its Orange Money deployment, and is available in Cote d'Ivoire, Senegal, Togo and Benin. The sender, in Europe, purchases specific goods, often staples or necessities, and the recipient receives a text informing them where they can pick it up or arrange to have it delivered from. Afrimarket is the first company to receive an investment from Orange after coming through its start-up accelerator program, Orange Fab.
MasterCard & Egypt:
MasterCard's President and CEO, Ajay Banga, gave a well-received speech on financial inclusion in which he emphasized MasterCard's commitment to the concept. Banga's keynote was accompanied by an announcement that MasterCard would be working with the Government of Egypt to roll out a digital ID program that will link national IDs to the national mobile money platform, allowing Egyptians to send and receive payments, as well as G2P transfers using the MasterCard-backed digital ID.
What to Wear?
Continuing a trend that was observed at MWC 2014, wearables are once again proving to be a major draw this year also. As Apple Pay prepares to bring the Apple Pay-enabled Apple Watch to market within the next few weeks, its competitors in this space are putting their own offerings front and center of their MWC presence. HTC has been promoting its fitness tracker produced in partnership with sportswear brand Under Armour, while both Huawei and LG were strongly promoting their smartwatches. Neither watch / phone manufacturer would reveal price points for their products, presumably waiting until Apple reveals the full price range for its own smartwatch.
Irrespective, LG were keen to emphasize that its LG Watch Urbane LTE would have both a walkie-talkie function and NFC capabilities, meaning it would, like the Apple Watch, be capable of making tap-and-pay payments, although details were not clear as to what digital wallet it would connect to and whether a phone would be necessary. LG indicated that initially the smartwatch would only be available in the United States, but would not be drawn on when it would be available. Nonetheless, it is clear that Apple's competitors have no intention of letting it occupy any corner of the payments ecosystem unmolested. A note of caution was sounded, however, by Syniverse, who warned that wearables had the potential to become "market distractions" carrying opportunity costs of US$46 billion.
SHOW ME THE MOBILE MONEY!
And finally, by the GSMA's own figures, the number of active mobile money users jumped 41% in 2014, to more than 100 million. While impressive, this figure still only represents 8% of mobile connections in the markets being served by the mobile money deployments, according to the 2014 State of the Industry Mobile Financial Services for the Unbanked report.
<span style="color:#660033";>©Mondato 2015. Mondato is a boutique management consultancy specializing in strategic, commercial and operational support for the Mobile Finance and Commerce (MFC) industry. With an unparalleled team of dedicated MFC professionals and a global network of industry contacts, Mondato has the depth of experience to provide high-impact, hands-on support for clients across the MFC ecosystem, including service providers, banks, telcos, technology firms, merchants and investors. Our weekly newsletters are the go-to source of news and analysis in the MFC industry.
Click here to subscribe and receive a weekly Mondato Insight direct to your inbox.
Images courtesy of the GSMA