Pokemon GO: Time to Reconcile DFC with Brick-and-Mortar?
~5 min read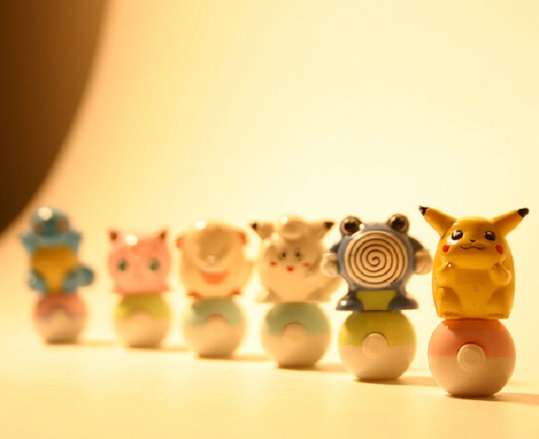 The mania that is Pokémon GO has descended upon the global markets in a disruptive, all consuming fervor. So much so, that the United States Congress has initiated an inquiry into the data consumption of the augmented-reality critter-cornering game. In fact, a medley of governing bodies is now deliberating if the application's real-life consequences, from car accidents to trespassing, represent a public danger worth regulating.
While governments contemplate a shy or bullish response to the excesses of Pokémon GO, brick-and-mortar retailers, for perhaps the first time in their dealings with digital innovation, should celebrate the fad due to reinvigorated foot traffic. Pokémon GO has the potential to not only ease a reconciliation between technology and traditional retail, but to also incentivize the adoption and upgrade of modern payment methods by merchants.


Beyond the Hype, How to Make it Last
When the initial delirium subsides, Pokémon GO has to continue to engage users if there is to be a lasting impact on the retail sector. The foundations to build upon are unprecedented. Within 19 days of its market inauguration, the game boasted 50 million Android downloads. This challenges the performance of the number two and three competitors, Color Switch and Slither.io, which reached that milestone at 77 and 81 days respectively. Download rates aside, even daily usage time has dwarfed that of the social media powerhouses. According to data released by Graphiq in July, Pokémon GO clocked in at 43 minutes of daily usage time, with Whatsapp at 30 minutes, Instagram at 25 minutes, Snapchat at 23 minutes, and Messenger at 12 minutes.
As it stands now, all of the features of the game are free. Within the application, players view an avatar of themselves wandering a map that corresponds to their actual location. Pokémon will appear (or 'spawn') as the player roams. While the basic items required to capture Pokémon can be obtained for free at Pokéstops, such as Poké balls, more dedicated players may choose to utilize item enhancements, which will speed up their progression in the game.
If a pay-to-play model obliterates the competitiveness of more casual players, it could, however, lead to a waned general interest. Thus, whether or not the game creates class tiers, which are indicative of a player's willingness to pay, has become a more relevant talking point as a spectrum of levels emerge with time. Without delving too deeply into the mechanics of the games, the items that substantiate in-app purchases in the Pokémon GO world are more 'play-enablers' than 'play-dictators.' Player level is the most influential factor in regard to the CP (and thereby strength) of Pokémon encountered in the wild. The "Lucky-Egg" item expedites experience acquisition, as every action is rewarded with twice the usual point allotment.
While the Lucky-Egg is designed to fast-track player level, other items available for sale ensure a high frequency and diversity of Pokémon spawning. Both the "Lure Module" and "Incense" attract Pokémon to the location of the player, which allows gameplay without movement. Although there is clearly reason to invest in supplemental items, players prepared to walk a mile or two can achieve similar results to that of their more sedentary, albeit flush, counterparts. In essence, Pokémon GO has struck a balance between monetization and accessibility.
What is of more interest, though, is that a recent poll suggests that the bread-and-butter of the game's estimated 1.6 million USD per day revenue is the spread of its paying participants. According to the survey by Lottoland, the average player in the United Kingdom has spent 40 GBP in the app. Of those polled, a mere 14 percent had forgone any extras. In regard to game health, that is certainly a good omen. It is reflective of a deep user base which will translate better in the long-term even as the hype fades.


The Spillover into Material Reality
If Pokémon GO can maintain its momentum, the effect on brick-and-mortar will be profound. Retailers can activate Lure Modules at Pokéstops, thereby giving impetus to players passing by to stop in and take advantage. In some ways, retailers are acting as a democratizing force within the game ecosystem. As the benefits of the Lure are visible to all players (unlike an Incense, which is user-specific), merchants are absorbing the cost of supplemental items in the hope of soliciting new customers. Players, conversely, can enjoy the item perks without a direct investment per se.
Anecdotal evidence of retailer engagement surfaced within days of the Pokémon GO release. The owner of L'inizio Pizza Bar in Long Island City reported that sales increased 75% whenever a Lure Module was triggered. As each "Lure" has a service-life of 30 minutes, an eight-hour window signifies a merchant expenditure from anywhere between 5 USD to 16 USD.
Bars, cafes, and restaurants may be the most logical beneficiaries of the Lure-Pokéstop paradigm, but they are certainly not the only ones cashing in. Retailers that are goods-oriented, or even more sophisticated and intensive services, such as banking, are seeing a boost.
Raw data is starting to trickle in. Revel Systems has endeavored to quantify profits due to Pokémon GO instead of relying on anecdotal accounts. According to their POS system software, shops that are in the vicinity of Pokéstops have witnessed a 12 percent jump in weekly gross sales- equivalent to 2,000 USD dollars! In terms of foot traffic, 253 extra customers stroll by a shop on a weekly basis with the addition of a Pokéstop. Niantic, the visionary behind this brave new world, is not oblivious to the game's impact on the brick-and-mortar business model. As the game evolves, representatives have alluded to the introduction of sponsorship packages for retail establishments that are vying for a spot on the Pokémon GO map.


And Payments In the Mix?
There is another aspect to the intertwining of mobile-induced virtual reality and brick-and-mortar retail. As the interactions between these institutions and their prospective patrons become increasingly digital (dare one say, omni-channel esque?), there is organic motivation for merchants to modernize themselves vis-a-vis payment channels. It seems inevitable that the phone is poised to become the car keys, the map, the computer and now, the credit card.
This isn't the first time, though, this prophecy has been given credence. 2015 was supposed to be the year of Apple Pay, which would propel mobile payments into relevancy in developed economies. The ecosystem behind Apple Pay, it turns out, was not enough of a 'shock' to induce mass adoption.
Pokémon GO, however, might be. Or at least, there is a lot more of an argument behind it beyond brand loyalty. There is an instant ecosystem, bolstered by numbers not fathomable by the wallet providers of Apple, Android and Samsung. The onus is not on Pokémon GO to convince the user of the utility and convenience of the mobile, as the player is already there within the scope of the game. Instead, as retailers agitate to communicate with their customers through mobile mediums (whether gaming or store specific apps), it is likely that payment methodologies will be integrated into those mediums themselves. Who knows, in time, perhaps retailers will become part of the fabric of these virtual-reality games, and in-app purchases will hold currency in the material world as well.
Click here to subscribe and receive a weekly Mondato Insight direct to your inbox. 
Image courtesy of Shannon.