Telehealth Is The Next Digital Opportunity
~9 min read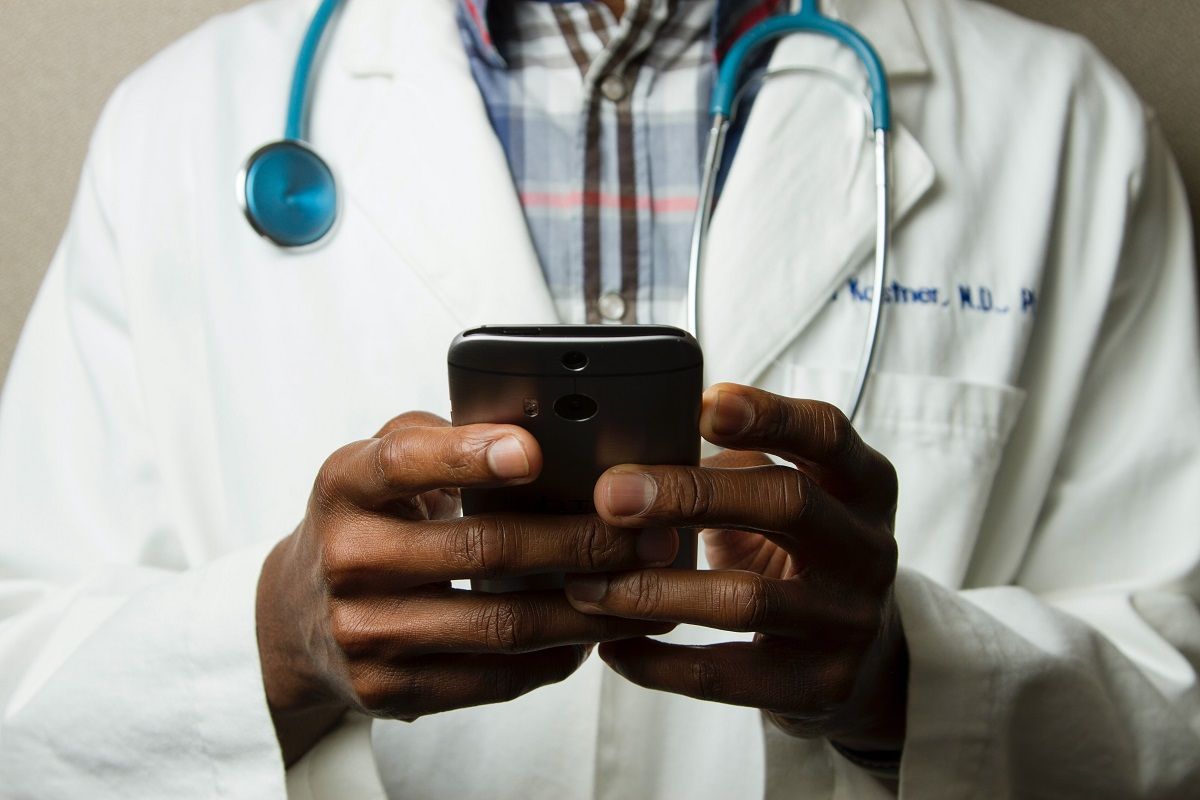 Telehealth, telemedicine, digital health, high-tech healthcare, health tech, medtech - there is a plethora of names for the increasingly ubiquitous convergence of healthcare and technology. Existing technology has been leveraged to meet the needs of the coronavirus pandemic, and adoption of virtual health services has subsequently accelerated faster than many experts anticipated.
Telehealth was steadily growing before COVID, but the sector has skyrocketed in recent months, making virtual healthcare a virtual necessity. Worldwide, the telemedicine market is projected to grow by $43.9 billion by 2028, with an expected annual growth rate of 13.3 percent. Prior to the pandemic, the total annual revenue for U.S. telehealth companies was $3 billion, but it's estimated that as much as $250 billion of the country's health spending could be redirected to the digital health sector.
Unlocking the full potential of this technology will require reliable connectivity and more closely-integrated digital services, including digital ID, and fintech solutions. With the core use case of telehealth now established, is innovation in healthcare ready to run free?


Healthy From Home
"There's no question that necessity is the mother of change. The transition to telehealth has been truly transformational," said Dr. Karen Rheuban, co-founder and head of the University of Virginia's Karen S. Rheuban Center for Telehealth. Their own health system saw a 9,000 percent increase in virtual visits from February to May when the pandemic began. An early pioneer in the field, UVA was well equipped to handle the spike since the institution has been practicing telemedicine for 25 years.
As the pandemic has hastened the adoption of telehealth, a few areas of opportunity have become more apparent. Key bottlenecks include broadband connectivity, fine-tuning of technical innovations, and financial payment models -- but these challenges may be addressable.
"In the past, patients have always liked virtual visits. It's the providers' attitudes that have had to change following the COVID disaster. They're much more positive about telemedicine now. People have had to take on digital healthcare for their own safety and now it's here to stay."

Dr. Peter Yellowlees, Chief Wellness Officer, UC Davis Health
Chronic care, dermatology, and telestroke care are just a few of the specialties that can be done remotely. In fact, nearly 80 percent of cardiologists, gastroenterologists, pulmonologists and respiratory physicians increased their use of telehealth technology during the pandemic.



Source: McKinsey

Mental health care may have experienced the easiest transition from in-person to virtual care. Dr. Yellowlees described how UC Davis Health converted their psychiatric clinic from 3% video visits to 100% video visits within three business days, and all visits remained virtual for six months. Patients can conveniently speak with therapists from their home or car, or continue care with their providers no matter where they live or travel to.
Elderly people, who during the pandemic have accounted for 80 percent of COVID deaths in the U.S., can have a virtual visit with their doctor without risking coronavirus. Neonatal ICUs allow families to watch their babies in the hospitals from home with video cameras, or infants can go home with hospital equipment to be remotely monitored by healthcare workers.
"The COVID-19 pandemic has abruptly changed the landscape. The essential limitations on physical contact have resulted in digital solutions taking a central role in tackling the pandemic. We've seen many barriers being instantly removed, and new ideas deemed too radical a few months ago, becoming our 'new normal.'"

Dr. Ana Luisa Neves, Research Fellow in Clinical Analytics & Patient Safety, Institute of Global Health Innovation, Imperial College London


Efficiency By Way Of Necessity
When the pandemic forced patients to use telemedicine for the first time, people realized that it was a convenient way to see a doctor from the comfort of their own home while saving travel time to see providers. Healthcare software apps, like Teledoc, ZocDoc and PocketDoc, are being used for virtual providers' visits for diagnosis, prescriptions and routine wellness visits to comply with stay-at-home orders, as well as economize on precious personal protective equipment.
Remote patient monitoring allows healthcare professionals to check on patients in real-time, which may ultimately reduce a patient's stay in a hospital and use fewer emergency services. Healthcare innovations, like pulse oximeters, heart rate monitors, blood pressure monitors, smartwatches, and even inhalers for asthmatics, can all be fitted with sensors to automatically send data to care providers. Patients can also wear patches so providers can make sure they're taking their medication.
Consumer wearables, like the Apple Watch, can also monitor and send health data to a healthcare team with reasonable accuracy. TytoCare, a health tech company, can send audio sounds of the heart and lungs as well as visual images of ears, throats, and skin for doctors to diagnose. The company has partnered with Amwell, a Google-backed telehealth company that recently went public, to provide a seamless remote health examination experience by integrating TytoCare's devices with Amwell's software platform for virtual diagnosis.
Patients who are sent home from the hospital may also be given monitoring equipment and tablets in a "hospital-at-home" model. Fewer days in the hospitals saves money for patients and insurance companies, not to mention improving patient outcomes and freeing up beds for critical cases.
Even within hospital walls, telemedicine can be deployed by having a patient in an isolation unit monitored by medical equipment and video-enabled solutions, decreasing the number of times providers must enter the isolation unit (thereby reducing the risk of exposure while conserving personal protective equipment).
The data collected from constant patient monitoring can then be analyzed with the help of artificial intelligence, which can help healthcare workers make faster decisions and determine treatment plans. Patient information from sensors and radio-frequency identification (RFID) can be streamed into an integrated command center, which can send patient data to specialists, free hospital beds, and optimize staffing, thereby ensuring continuity in patient care. Integrated command centers are used to constantly monitor patients and send data to specialists when needed.
Dr. Yellowlees predicts that asynchronous data sharing will become the norm as doctors and patients communicate through secure messaging systems. Patients will have increased autonomy over their own care by having access to their own records, while hospital systems will finalize notes in a timely manner. But privacy protection, especially of health records, will remain essential. HIPAA rules were relaxed during the height of the pandemic so that people could receive care as quickly as possible, but as providers and patients settle into a new normal, these restrictions are likely to be reestablished.
In rural communities, the obstacles in getting access to high-quality healthcare may be significantly reduced if a robust telecommunications infrastructure and telehealth services are in place. There is a significant cost savings when every remote location does not need its own health facility, or when patients can receive treatment without having to commute great distances.
"If we can reign in digital health without exposing patients to additional risks and give time back to the patients, that would accomplish a great deal in terms of patient care."

Dr. Joseph Sanford, Director, University of Arkansas for Medical Sciences Institute for Digital Health and Innovation
The initial impetus for UVA's telehealth program was to service rural areas in Virginia, but the program expanded to support international telehealth programs in Tanzania, Rwanda, Congo, Uganda, Guatemala and other developing nations where access to global specialists is only be via telehealth services. When Dr. Rheuban first began working with the Swinfen Telemedecine, the longest-running telemedicine nonprofit, one of her first consults was for a family with a severely anemic baby. The family canoed for a day and a half to see a doctor in Papua New Guinea who then reached out to Dr. Rheuban, a pediatric cardiologist, for a diagnosis.
"The only bright light of this pandemic is how it's become abundantly clear that telemedicine could absolutely scale up in the U.S. and across the world," said Dr. Rheuban.


What Happens Next?
There are a few lessons we can take away from our current real-world experiment in telehealth.
"The COVID-19 outbreak has exposed some of the current weaknesses, and opportunities for improvement - the need to scale up digital-first solutions, improve technical infrastructure, provide training and support, and adjust regulations. These aspects need to be considered in strategies to ensure that digital care is efficiently reaching as many people as possible."

Dr. Ana Luisa Neves, Research Fellow in Clinical Analytics & Patient Safety, Institute of Global Health Innovation, Imperial College London
One barrier to adapting virtual health for more services is ensuring a high level of provider care during a remote visit. Two-way communication is key for patients to be able to share visual and verbal cues -- an important component diagnostic process. For example, a dermatologist would need a sharp visual image to spot the irregular shape of a potentially cancerous mole. And in an ideal world, the virtual experience should be as effective as an in-person visit.
"Medicine is based on incredibly personal visits. Facial expressions and micro expressions can be seen in a patient exam room. When you're conducting virtual visits, we prefer high-quality audio and video conferencing so there's no awkward lag time. This is why upload speed is critical. It used to be enough to have fast download speeds for video-on-demand but now when you're conducting a virtual visit, the existing bandwidth is not sufficient."

Dr. Joseph Sanford, Director, University of Arkansas for Medical Sciences Institute for Digital Health and Innovation
One of the initial challenges many health professionals faced was understanding how to conduct a telehealth session. Only a few institutions had established telehealth education programs, and demand for such programs saw an enormous jump in demand as coronavirus roiled across the country. Jefferson Health, a 14-hospital program in Pennsylvania and New Jersey, had more participants in their telehealth education program on a weekly basis than during all of last year, according to Dr. Judd Hollander, Senior Vice President for Healthcare Delivery Innovation at Thomas Jefferson Hospital.
"The University of Kansas Medical Center's Center for Telemedicine and Telehealth experienced a significant increase in telehealth education inquiries, increased website activity and attendance in just-in-time telehealth training sessions focused on COVID-related telehealth."

Ryan Spaulding, Acting Director, University of Kansas Center for Telemedicine and Telehealth
As patients and providers encounter these limitations, the tide is slightly turning for telehealth visits. From May to June, the number of virtual care claims dropped 21 percent. People are slowing returning to doctors' offices and receiving non-emergency medical care again as shelter-in-place orders have eased up.
Even after the pandemic is behind us, technical infrastructure will be strategically important to the future of healthcare. Once a COVID vaccine becomes widely available, the virus will most likely not disappear completely. And according to a recent Gallup poll, one in three Americans say they will not take the vaccine, even if it's free and FDA approved. In addition, Dr. Anthony Fauci, the chief of the National Institute of Health and Infectious Disease, has said the efficacy of various vaccines in development could range from 50 to 75 percent.
To complicate matters further, virtual visits have been billed to insurance companies for the same cost as in-person visits. At the height of the pandemic in March 2020, federal and state policy changes enabled Medicare and Medicaid, along with private insurance firms, to expand coverage for telehealth services to provide more patient services remotely. However, it remains to be seen if the broad array of telehealth services offered and reimbursed by these payers will be made permanent. And importantly, patients must perceive sufficient value in telehealth services if they are to fully embrace them. Particularly in light of the economic hardships brought on by the pandemic, care must be taken to ensure that the cost of telehealth services is aligned with perceived quality of care.


Opportunity Follows
Despite these real and potential barriers, opportunities remain. Digital healthcare is a burgeoning sector and identifying areas of growth will benefit investors, given telehealth's proven value over the last few months. Other players in the digital space may also stand to benefit from adoption of telehealth, as integrated services that improve patient and provider experiences will no doubt be in high demand.
At the policy level, advanced connectivity can reduce the costs to the healthcare industry and the financial savings can be invested in other segments of the industry. McKinsey estimates that productivity improvements will add $250 billion to $420 billion to global GDP by 2030.
Investors are newly excited for the opportunities in the telehealth sector, and may want to scope out the vast number of health tech startups to see how fintech companies can partner. Global healthcare funding to private companies reached an all-time high of $18.1 billion in the second quarter of 2020, according to CB Insights. There were 46 healthcare unicorns, worth $116.8 billion, worldwide. Healthcare funding in Asia nearly doubled as digital health in China expanded enormously. Telehealth deals jumped 23% in the second quarter of 2020. This is all to say that the investment climate is appealing, with a relatively open field and substantial demand from providers, patients, and health systems.
With the meteoric rise and rapid adoption of virtual healthcare, telemedicine is clearly an important and permanent part of the new healthcare paradigm. It is also a growing area where digital services are proving valuable and cost-effective in the real world. However, there are areas for improvement where technology can facilitate a seamless healthcare experience and expand the array of telehealth services offered. When digital technology catches up to meet the needs, telehealth will become more robust, creating new, exciting digital opportunities and paving the way for the future of healthcare.
© Mondato 2020
Image courtesy of The National Cancer Institute
Click
here
to subscribe and receive a weekly Mondato Insight directly to your inbox.