Travel Rewards: A Currency Out Of Context
~7 min read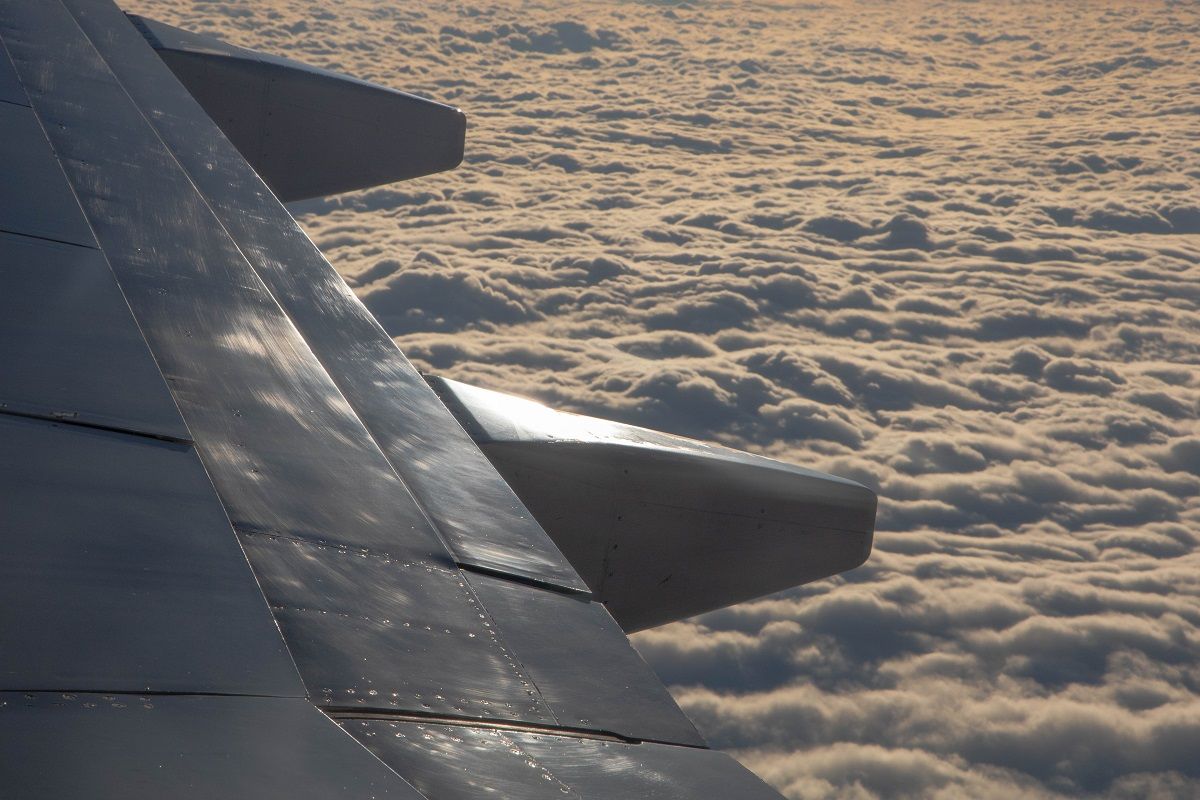 More than almost any industry, travel and hospitality took a beating this year as governments issued lockdowns and stay-at-home orders in response to the COVID-19 pandemic. Naturally, this has led many to question the state of loyalty programs. As airlines and hotels wait out the clock until a vaccinated world can once again take flight, how likely are these organizations to continue to honor their customers' hard-earned points? It stands to reason that airlines, instead of laying off staff or downsizing their fleet, could devalue miles to squeeze more revenue from passengers, while hotels -- already disrupted by rental marketplace platforms like Airbnb -- might do the same to make up for the revenue shortfalls incurred when they issued mass cash refunds earlier this year. Now, with the light at the end of the tunnel in sight, can travelers trust that their points will still be worth as much next year? And for those itching to make plans for 2021, when is the right (and safe) time to redeem?


It Was A Very Bad Year
As bad as COVID-19 has been for a range of industries, travel has perhaps suffered most of all. Commercial flights first began to decline significantly in late January, dipping below 2019 levels for a time before plummeting in mid-March. By April, commercial travel was down more than 73% worldwide. As some restrictions eased over the summer, commercial travel picked up, but has since leveled off. Flight volume has not increased significantly since late July, and remains more than 40% reduced relative to last year's levels.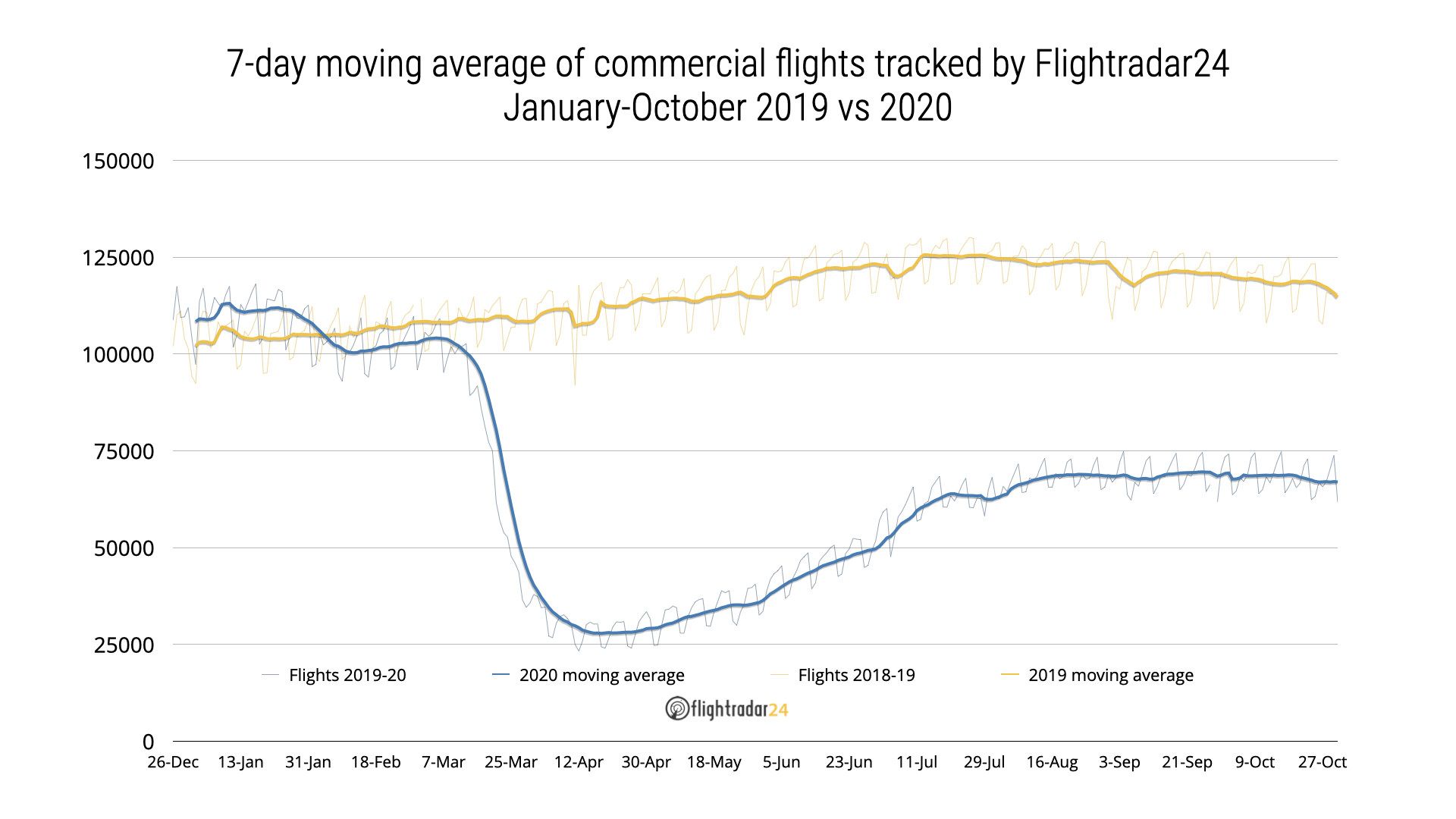 Source: Flightradar24.com
Most would agree that airlines are not to blame for the year they're having. International air travel has been all but impossible in light of many countries closing their borders to non-essential travel, while domestic travel, in the COVID-stricken U.S. and elsewhere, remains depressed. This fact may simply reflect global public concern about the pandemic, and not a diminished enthusiasm for travel, according to Rick Elieson, Vice President of Customer Loyalty and President of AAdvantage at American Airlines:
"This has been a challenging year for the airline industry, for our team members and for every one of our customers. The impact on our ability to support our same broad network of international flying has been especially pronounced. The rapid development of a vaccine is truly amazing and much welcomed news, and I hope that forecasts are correct and international travel picks back up in 2021. But a lot of uncertainty still remains. What I'm sure of, is that there is tremendous desire to get out and travel again, just as soon as people feel like they can do so safely."
Rick Elieson, Vice President of Customer Loyalty and President of AAdvantage, American Airlines
No matter the underlying driver, such a reduction in activity -- even a temporary one -- would hurt any industry. However, the pandemic and its immediate economic effects have lasted longer than many anticipated, and the travel and hospitality industries have been operating under significant strain for close to 10 months. Many governments provided aid to airlines and hotels during the early days of the pandemic in the hopes of staving off layoffs, but the travel industry's slow recovery means that more aid is likely needed -- and soon.
Fortunately, governments around the world appear sympathetic to airlines and hotels as the year draws to a close without a resolution to the pandemic. In the U.S., the latest bipartisan proposal contains $17 billion in aid for airlines after stalled negotiations led to industry-wide furloughs in October. The French government, meanwhile, is doubling down on its investment in Air France-KLM, offering €4-5 billion (adding to an initial €7 billion bailout earlier in the year) for a further 14% stake in the carrier. Likewise, the government of Germany traded €9 billion for a 20% stake in Lufthansa in May -- although the airline has nevertheless enacted tough cost-saving measures and warned that it is unlikely to turn a profit before 2022.
Hotels, along similar lines, are taking out loans, closing facilities, furloughing employees, and cutting executive salaries to stay afloat. Hilton, one of the world's largest chains, saw a 77% year-over-year decrease in revenue in Q2 of 2020, followed by a modest improvement to 61% YOY decrease in Q3. Marriott, another large chain, reported similar figures (comprising a 72% and 57% YOY decline in Q2 and Q3, respectively). Operating expenses like building leases and overhead are down, too, but not enough; Hilton, Marriott, and other major chains will likely post net operating losses for 2020, even after drastic cost-cutting. But even if a strong rebound is in store for 2021, hotels are holding on for additional government aid. A November survey of U.S. hoteliers revealed that without further aid, more than 70% of hotels in the country may shut their doors within six months. Within this group, about half said they wouldn't last more than three months.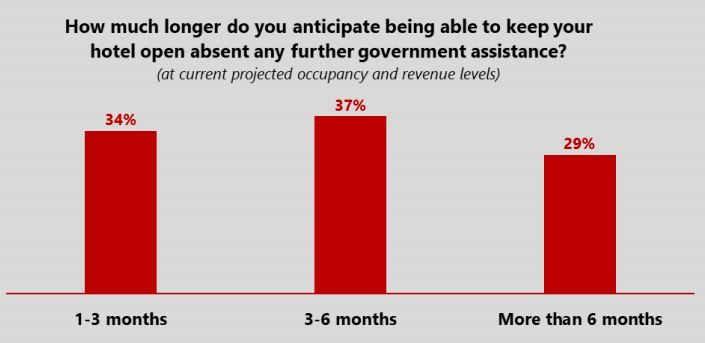 Source: AHLA Front Desk Survey
It's against this austere backdrop that observers have expressed concerns about the future value of loyalty points. If airlines and hotels alike are tightening their belts where possible, loyalty rewards in the form of hotel points or airline miles could be at risk of devaluation, or worse. With revenue so hard to come by, granting free flights and hotel rooms is presumably not at the top of the list for most companies.


More Than Just Miles
Airlines and hotel loyalty programs have become increasingly complex over the past few years, with co-branded credit cards gaining popularity and seemingly more avenues available than ever before to redeem points for flights, nights, and more. In addition to traditional reward schemes and elite status programs, airlines and hotels are innovating ways to engage travelers via different digital touchpoints, many of them COVID-friendly:
"One of the things that airline loyalty programs do really well is provide opportunities for members to engage with us - and earn miles - outside of flying, or even travel. This year we've seen a big increase in the use of the AAdvantage eShopping platform. The browser extension makes it really easy to earn miles when shopping online, and the pandemic has thrown gasoline on the digital commerce fire."
Rick Elieson, Vice President of Customer Loyalty and President of AAdvantage, American Airlines
American's AAdvantage eShopping platform allows users to access hundreds of ecommerce sites via a portal on the airline's site, and then earn bonus miles on purchases at those sites. Alternatively, a Google Chrome extension adds a button into users' browser toolbar that alerts them when they're browsing a site where qualifying purchases earn miles. With their eShopping platform, American has the opportunity to connect with customers as they shop for everything from mobile data plans to home goods and electronics. The miles they issue can in turn be redeemed for flights, whether on American or one of their partner airlines.
But do innovations like e-commerce integration mean anything to travelers if the points they earn could be worth much less next year? Some experts have noted that points devaluation has been more-or-less a constant since the advent of loyalty programs. It's standard practice for airlines and hotels to offer less value in exchange for rewards points over time, and it's rare to see points become more valuable over time, according to industry observers. In fact, travel writers were already ringing the alarm bell on devaluations last year, and the year before that, and the year before that.
There's no question that 2020 is different. Never before have the travel and hospitality industries suffered a black swan event of this magnitude, with the recovery ahead likely more methodical than meteoric. Whether this portends widespread devaluation, however, will depend on a few factors. Firstly, the fact that government aid often comes in the form of loans -- which need to be repaid -- means that airlines and hotels will likely prioritize the paying down of debt once the pandemic is finally over. For that to happen, these companies need cash flow, and points redemptions represent just the opposite; for every free flight or night redeemed, the airline or hotel must pay for the associated overhead.


The Case For Value
But on the contrary, an in-depth examination of airline accounting practices (again using AAdvantage as an example) reveals that loyalty rewards are in fact a profit center for airlines and hotels. These companies offset the liability of providing free flights by selling miles to banks for cash, then using that cash to invest in other revenue-generating activities. Furthermore, a significant amount of "breakage" -- or miles and points that expire or go unredeemed -- occurs, improving the profit margin of loyalty programs for airlines and hotels. In fact, when American began to devalue AAdvantage points in 2016, it likely cost the airline hundreds of millions in revenue. This is because travelers who might have signed on for American's new rewards card, offered in partnership with Citi and Barclays, changed their minds when news broke of the point devaluations. In other words: the cash that Citi and Barclays would've paid to American in exchange for miles -- which the banks would in turn have given to the customers signing up for the new card -- came up short because the perceived value of the miles was too low.
So while the travel industry as a whole is going through lean times, there are counterforces at play which may persuade airlines and hotels to maintain the value of their points. While it is perhaps not profitable to let travelers fly and stay for free, a healthy profit can be turned when points and miles are in demand. This is because banks and other partners are often eager to purchase rewards directly, which they in turn use to improve their value proposition to potential customers. Given that these purchases are made in cash, airlines and hotels would be wise to keep their loyalty programs healthy, at least until a vaccine is available to the world's travelers. In the meantime, further government aid -- and reminiscing on voyages past -- will help to keep the dream of travel alive.
© Mondato 2020
Image courtesy of Joshua Sukoff
Click
here
to subscribe and receive a weekly Mondato Insight directly to your inbox.