2015: The Year in Review - False Dawn or New Era?
~5 min read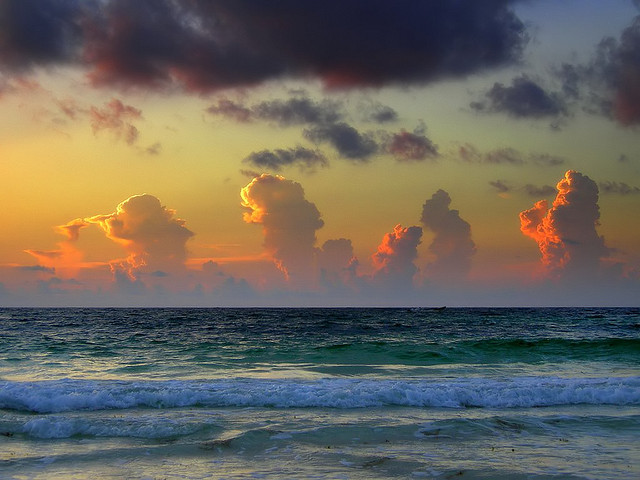 Much as it is often fun to revisit how people 50 or 100 years ago thought we would be living our lives today, at each year's end it can be informative to see whether it turned out the way we expected it to twelve months ago. In this week's Mondato Insight we are going to take a look back at the 2015 in mobile payments and commerce (MFC), starting with what we thought it was going to look like this time last year. Were we indulging ourselves in the Christmas Kool-Aid at the end of 2015, or was our crystal ball worthy of that of a celebrity fortune teller? Did we expect the unexpected, or did we get caught off guard? And either way, what lessons can we draw for 2016?


The Payments Force Awakens?
Payments, payments, payments. No matter in which direction you looked, from Seattle to South Africa, mobile payments were the pivot upon which conversations about 2015 hinged, and which were anticipated to make significant advances in 2015. Apple's adoption of NFC seemed appeared to have settled once-and-for-all the issue of the benchmark standard and format for m-payments, in developed markets at least, while across the world mobile wallets, in their varying formats and qualities of user interface and experience, seemed set to continue a slow but steady march.
Both of these predictions have been born out by the events of 2015, though not quite in the manner that was anticipated. NFC is now, clearly, the standard around which mobile payments in developed markets are coalescing. What has been marked, and noted on these pages, is the small degree to which Apple's iPhone6-owning customers have made use of the payment service even when presented with the opportunity. Rather than Apple sitting atop a booming mobile payments industry in the markets in which it has launched, the Cupertino tech giant is being lumped together as just one player in an increasingly crowded space. Alongside Apple Pay and Samsung Pay, we now have Android Pay, LG Pay, Microsoft Pay and Chase Pay, Target Pay and Walmart Pay, among several others. The latter has defiantly stood out against the crowd, opting for a QR-code based system rather than NFC, allowing it to create a proprietary closed loop system.
Walmart Pay's launch surprised many observers, who had anticipated the world's largest retailer being among the first wave to launch MCX's CurrentC, if it ever saw the light of day. To the surprise of many observers, Walmart have maintained that this will still be the case, and they are committed to CurrentC's future availability as one of a number of mobile wallet options that will be accepted in their stores. It remains to be seen what QR codes bring to the table, particularly in the big box retail context where consumers generally have lots of time during the check-out process to swipe/insert their payment card while the cashier rings up their purchases. Starbucks, however, has clearly showed that when done correctly, a digitized loyalty and mobile payment app can make an attractive combination to consumers, and it seems likely that the MCX consortium will seek to create a network effect by building on the back of Walmart Pay's frame.
In this regard, perhaps we may conclude that the advance of mobile wallets has actually been more rapid than was anticipated a year ago, at least in terms of players if not active users - a situation that is not, of course, sustainable. NFC-capable retailers may amount to only a small proportion of all retail outlets in the United States, but between them they are responsible for the majority of retail spend in the country. Recent developments raise the prospect of an m-payments tech divide between more affluent 'NFC shoppers' and more cost conscious 'QR coupon cutters'.
###
***MFS to MFC***
In developing markets too, what to do about payments remains an area into which great time has been invested with, overall, little to show by way of return in 2015. Perhaps one notable exception was Nigeria's Paga, which pushed itself into the spotlight by announcing that it had processed over US$1bn in payments in its six year lifespan, and seeks to turn a profit in 2016. The growth of Nigeria's mobile financial services industry has long been hampered by a regulatory regime that appeared to some to be designed to deliberately stifle the role of MNOs. Perhaps, however, by focusing in previous years on mobile money and mobile financial services (MFS), the wrong, or at least inadequate, attention was being given to payments in their own right - as something more than a functional use case of mobile money. It is for that reason that in 2015 Mondato switched from talking about MFS to our now preferred terminology of MFC (while recognizing that there continues to exist a role for the latter in specific circumstances). Paga, and other mobile wallets enabled by smartphone apps, have the potential to change the narrative in some developing markets, and may require a reconsideration of what are the benchmarks for success.
One of the most widely-touted is, of course, the World Bank Global Findex, the second wave of which was published earlier this year. At first blush, the Findex appeared to undermine one of our predictions for 2015: to keep an eye on Benin. Nevertheless, the Findex numbers are from 2014, and even as Mondato Insight examined Benin within the larger context of the West African Economic and Monetary Union, MTN Benin was reporting a 50-fold increase in the volume of mobile money transactions between January 2014 and July 2015. Looked at within the context of Nigeria, finally, appearing to make some headway in MFC, and alongside Ghana's new regulatory framework which should unwind its regulatory muddle, West Africa as a region has made significant strides in 2015. When all the data is in and has been parsed and analyzed, West Africa's progress in MFC could prove to be one of 2015's biggest legacies.


Too Soon To Tell
In that vein, it seems that it is going to take some time before we are able to properly assess 2015's significance. On the one hand, 2015 certainly didn't pan out the way most observers expected it to in terms of MFC. Yet simultaneously, there remains a sense that something significant shifted during the past 12 months that will register it as a key transitional year in the development of MFC.
Towards what form will MFC be transitioning in 2016? To get some (tentative) answers to that question, check back in with us in two weeks' time as we once again get the insights of a few friends of Mondato on what they anticipate for the year ahead.
© Mondato 2015. Mondato is a boutique management consultancy specializing in strategic, commercial and operational support for the Mobile Finance and Commerce (MFC) industry. With an unparalleled team of dedicated MFC professionals and a global network of industry contacts, Mondato has the depth of experience to provide high-impact, hands-on support for clients across the MFC ecosystem, including service providers, banks, telcos, technology firms, merchants and investors. Our weekly newsletters are the go-to source of news and analysis in the MFC industry.
Click
here
to subscribe and receive a weekly Mondato Insight direct to your inbox.
Image: courtesy of Ken Douglas CC BY-2.0.