4 Lessons for Launching E-Commerce in Emerging Markets
~3 min read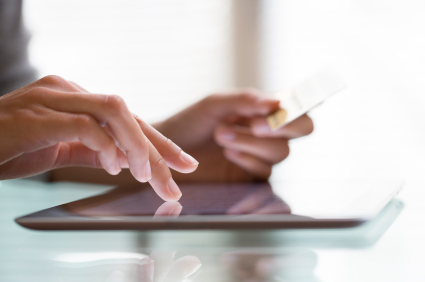 Launching innovative services in any market can be challenging, but there are specific considerations which must be taken into account when introducing e-commerce solutions within emerging economies. We spoke with leading e-commerce practitioners in various emerging markets to form the follow list of key lessons for new players in the space.
1) Identify and Work with Trusted Partners
The lack of a trust relationship with local partners is one of the biggest barriers to entry for new e-commerce firms, according to Aaron Chipper of InterAcct. Companies cannot simply march into the space and plant their flag, or they will be disregarded by other industry stakeholders. Rather, they must go out, meet people and take the time to build partnerships with local actors; these early relationships will drive future growth.
In South Africa, PayD has partnered with three of the country's four largest banks, which offer the platform as part of their suite of services. They have also partnered with the leading mobile operators – Vodacom and MTN – enabling their service to reach the majority of mobile users. These partnerships are essential to the growth of the platform, furthering its reach beyond what would be possible as an independent service provider.
2) Educate Merchants and Consumers
Consumers have been trained by banks to think that they should never enter payment information, particularly their PIN code, via electronic channels such as the Internet or mobile phones. Thus, there is a need to reeducate consumers that there are safe ways to pay online or via mobile. This can be done through direct consumer outreach or by leveraging partner banks to educate consumers and merchants regarding the benefits of using or accepting e-payments.
According to Jaco Joubert, Group Finance Manager for IPS in South Africa, PayD works with payment service providers or merchant aggregators to market their e-commerce solution to merchants. Since PSPs and aggregators already have existing relationships with merchants, this streamlines the merchant education and sign up process. PayD also works with acquiring banks to raise awareness of the service among merchants, who then push the platform onto consumers.
3) Think Creatively to Overcome Infrastructure Barriers
While Internet, telecom and smartphone infrastructure is rapidly growing in most emerging markets, and distribution channels for goods delivery are becoming more reliable, there is still a long ways to go**. **In the interim, e-commerce stakeholders must creatively overcome infrastructure barriers to deliver services that consumers are increasingly demanding.
In certain emerging markets, for instance, Cash-on-Delivery has become a preferred way to pay for goods ordered online or via mobile (Jana). According to Jumia co-founder Raphael Afaedor in a Venture Burn article: "People still don't really believe that if they buy something online that it will actually be delivered to them, so we decided to let them see and touch the goods before they pay." In Nigeria, specifically, people rely much more on Cash-on-Delivery than they do on credit cards or other payment schemes (Venture Burn).
The PayD solution described earlier offers another creative model for overcoming limited credit card accessibility in emerging markets – enabling e-commerce through other payment methods, such as debit cards connected with a mobile phone number. Consumers can thus make online payments without needing a credit card, and merchants can accept payments from new segments of the population. The solution has seen incredible success thus far in the South African market, and could have applications in other emerging markets as well.
M-Iflo, a payment solution recently introduced in Kenya and Nigeria by Bango and MMIT, enables millions to purchase digital content directly from their mobile wallet (Mobile Payments Insider).
4) Integrate Social Media
According to an interview with Martin Sorensen of WearYouWant, a leading fashion website in Thailand, incorporation of social media within the overall marketing strategy is essential for the success of e-commerce platforms. With social media usage, particularly Facebook, growing rapidly in Thailand and other emerging markets, Sorensen said this is a channel where one can reach a large amount of potential customers. "Furthermore, Facebook serves as a way to build trust in your e-commerce business besides bringing direct transactions," he said.
In Thailand, Instagram is already used by many smaller brands and retailers to sell their goods. For some, Instagram is the primary sales channel, while others use it as an additional sales channel to their Facebook profile and/or website, according to Sorensen. These platforms are most frequently used by consumers under the age of 30, and are seen as a trusted way to shop online, particularly in Thailand where one of the main barriers to online commerce adoption is lack of trust.
© **Mondato 2014. **Mondato is a boutique management consultancy specializing in strategic, commercial and operational support for the Mobile Financial Services (MFS) industry. With an unparalleled team of dedicated MFS professionals and a global network of industry contacts, Mondato has the depth of experience to provide high-impact, hands-on support for clients across the MFS ecosystem, including service providers, banks, telcos, technology firms, merchants and investors. Our weekly newsletters are the go-to source of news and analysis in the MFS industry. Click [here](http://mondato.us1.list-manage.com/subscribe?u=9457c9e258d5d195271b4a9ab&id=b4cb05c7b7) to subscribe and receive a weekly Mondato Insight direct to your inbox.