P2P Payments as a Catalyst for Mass Mobile Payment Adoption
~4 min read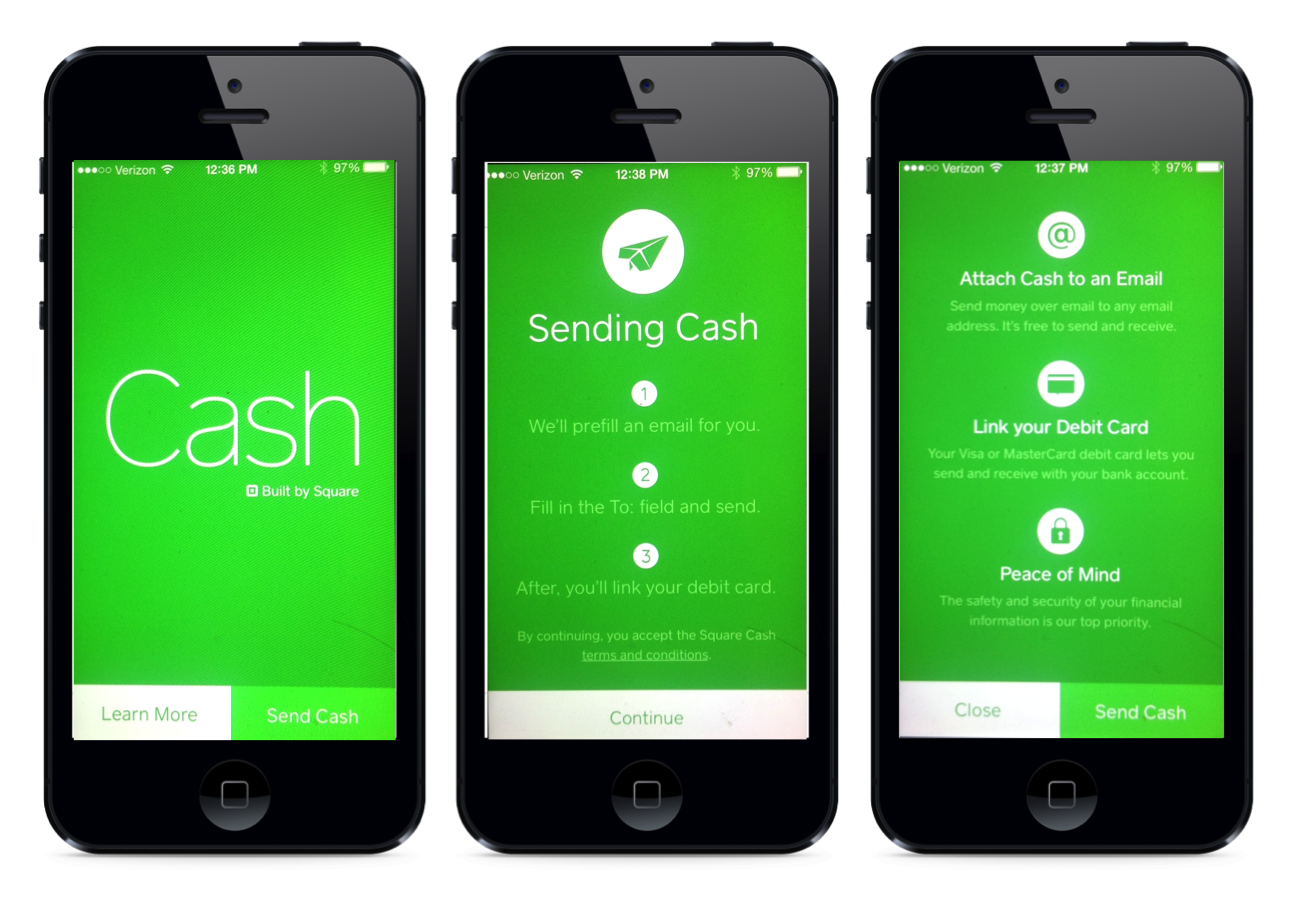 Person-to-person (P2P) payment applications have caught the media's attention with the recent launch of Square Cash. While the new application provides a simplified way of sending money, does this groundbreaking feature move beyond current technology? Can the integration of social media into payments help to spur consumer adoption?
How Truly Revolutionary is Square Cash?
The US mobile financial services landscape has been shaken up by the launch of the seemingly trailblazing Square Cash platform, which allows anyone with Visa or MasterCard debit cards to send money to another via e-mail, for free. The money is processed within 1 to 2 business days directly from the sender's bank account to the recipient's account, with a maximum monthly transfer limit between $250 and $2,500 USD, depending on the information the user chooses to provide. Although the service has received extremely positive reviews, it is worth taking a closer look. Is Square Cash truly a revolutionary game-changer for P2P payments, or is it merely an evolution of existing P2P payment services that have existed for more than a decade? With recent rumors of Square's upcoming public offering (IPO) in 2014, will this new offering help to make Square more profitable while transforming the future of mobile payments?
How Does Square Cash Measure Up?
PayPal launched the idea of sending money to others online back in 2000, and since then, PayPal has accumulated more than 128 million accounts across 193 markets. With PayPal, money can be sent through its website or a Smartphone app simply by typing in the recipient's e-mail address. If the PayPal account is connected to the sender's bank, the transaction is free; if not, a 2.9 percent fee (minimum USD $ .30) is tacked on to every transaction made within the United States. While PayPal currently allows international transfers, the fee can range from 0.5 – 3.9% per transaction.
While PayPal remains a driving force in mobile commerce, since its entrance over a decade ago, many competitors have entered the P2P payments space. Google Wallet also enables P2P payments to be sent via Gmail, thus offering a similar feature to Square Cash. Google Wallet, which is only available in the United States, has a similar cost structure; it is free to send money from a Google Wallet Balance or directly from a linked bank account, but adding a credit or debit card costs money, and the same 2.9 percent transaction fee (minimum $0.30) applies. Both Google Wallet and PayPal allow users to send between USD $5,000 and USD $10,000 at a time, making them more viable services for larger transactions. Even before Google Wallet launched, Chase QuickPay was in "full swing" as a bank-based application that offers an email or application-based P2P payment service within the US, which is free, but requires one user to have a Chase bank account.
Although Square Cash deals with smaller transaction values, the general proposition of these competing services is similar to Square Cash, with the exception of transaction fees in certain instances. If the idea of convenient, on-line P2P payments was actually introduced in 2000 and updated throughout the past decade, why are we dropping our jaws in 2013?
The Game Changing Factor
While the concept of no-strings-attached, free P2P payments is alluring, the truly revolutionary aspect is not the cost (or rather, the lack of cost). Square Cash sets itself apart as a service that directly responds to the consumer demand for an easy, convenient way to send money to friends, family members and beyond. The service does not require signing up for any accounts, in contrast to PayPal, Chase QuickPay and Google Wallet. Further, sending money through these other P2P services is typically a multi-step process; even if the account is free, it takes time to sign up, confirm and link this new account to a bank account. With Square Cash, the sign-up process is easy and the money is transferred immediately, rather than sitting for up to a week in a holding account.
"The idea with this product is to reduce all anxiety for the sender," says Square Product Manager Brian Grassadonia, evincing the initial mindset of the company in developing its product. By not forcing users to create accounts, input usernames, or formulate passwords, Square puts consumers in the driver's seat and allows their needs to shape how the service is designed. According to a 2013 US Federal Reserve study, one of the main setbacks to mass mobile adoption is the consumer's notion that mobile payments are not easier than traditional payment methods. From a consumer perspective, Square Cash offers an easier way to settle a bill, split a taxi or even pay rent, because it requires less time than writing out a check or going through a lengthy account registration process, as required by other P2P payment services.
The Conclusion: Both Revolutionary and Evolutionary
The idea of sending money between friends via online or mobile channels is nothing new, but the way in which Square Cash responds to a consumer demand for convenience adds true value, compared to the competitors in the P2P space. Because Square Cash redefines the convenience of P2P, the service inherently combats the consumer perception that cash or check may be easier. Weakening this hindrance to mobile adoption may position Square Cash as a catalyst for mass consumer adoption, which will certainly have a positive effect on the company's profit margins and upcoming IPO.
Square is familiar with disruption, as their original merchant offering flipped the consumer-merchant relationship on its head. This new service similarly looks to disrupt existing financial services further and promote consumer adoption, this time focusing on the P2P consumer payment ecosystem. In comparing the features of this platform to existing solutions, we predict that it could be a true game-changer.
© **Mondato 2014. **Mondato is a boutique management consultancy specializing in strategic, commercial and operational support for the Mobile Financial Services (MFS) industry. With an unparalleled team of dedicated MFS professionals and a global network of industry contacts, Mondato has the depth of experience to provide high-impact, hands-on support for clients across the MFS ecosystem, including service providers, banks, telcos, technology firms, merchants and investors. Our weekly newsletters are the go-to source of news and analysis in the MFS industry.Click [here](http://mondato.us1.list-manage.com/subscribe?u=9457c9e258d5d195271b4a9ab&id=b4cb05c7b7) to subscribe and receive a weekly Mondato Insight direct to your inbox.