The Re-Emergence of Carrier Billing
~5 min read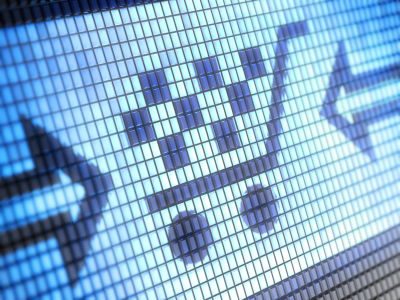 Carrier billing is an aspect of the mobile payments ecosystem most commonly associated with emerging markets. In these markets, low levels of financial inclusion and debit/credit card ownership means tapping into the latent demand for products and services via the mobile channel runs into the fairly major obstacle of the customer's inability to pay the vendor. Allowing vendors to have the charge added to the customer's phone bill, or more commonly in markets where pre-paid dominates have it deducted from the user's balance, bypasses this problem.
Feature phones still predominate in the developing world (though perhaps only for a short time longer), and Premium SMS has permitted the development of the market for value-added services on feature phones, particularly when the service is the delivery of targeted and actionable information. Revenues are split with the network operator, with the service provider taking perhaps as little as 20% of the revenues, meaning high volumes are key to viability.
As smartphone usage grows, however, and particularly in markets where demand for social media and mobile entertainment is high, the Premium SMS model is unlikely to be adequate, if experience in more advanced markets is anything to go by. Of course, in Europe, North America and other advanced economies, the various payment options for mobile content (credit/debit card, PayPal, iTunes etc.) that have emerged are all predicated on the consumer being "banked" to some extent. As demand for digital content increases across Africa and Asia, carrier billing is an increasingly important part of the ecosystem.
Nothing new?
Carrier billing is hardly new, and for several years now Telefónica, among others, has been trying to facilitate carrier billing to leverage its assets to create new revenue streams in the face of falling Average Revenue Per User. Telefónica signed a deal 10 years ago with UK-based carrier billing provider Bango that focused on Telefónica's Latin American operations. Like much else over the past decade, however, most of the attention in this area now focuses on Asia, and in particular Southeast Asia, a point highlighted by Bango and Microsoft choosing Indonesia to launch Bango's carrier billing on the Windows Phone Store.
As noted in a previous Mondato Insight, Indonesia is a market ripe for a payment solution such as carrier billing, where an existing infrastructure can be used to create a frictionless payment experience that meets a huge and growing demand for digital content, social media and messaging. When European consumers moved from feature phone to smartphone, they took their PC-originating web purchasing habits with them, a crucial factor in how Apple ended up with 800 million credit cards on file (which is in itself a key element of the mobile payments ecosystem Apple has attempted to build itself, as discussed in last week's Insight). They also carried over some of the friction associated with card payments, a fact attested to by Bango's claim that app stores using carrier billing have a 300-400% higher conversion rate in markets with relatively high levels of credit card penetration, and up to 1000% higher in markets where the penetration is low. Carrier billing is not just attractive to consumers because it offers a payment option when no convenient alternative is otherwise available, it also offers the convenience of "one-click" purchases (caveat emptor), and freedom from card security concerns.
The market potential for carrier billing in Indonesia and across Southeast Asia was further highlighted when Coda Payments, a mobile payments startup, set up its headquarters in Jakarta. In the world of mobile money, as noted by Mondato a few weeks ago, the regulatory environment in Indonesia remains something of a frustration for players in the MFS space. However, that is not the case when it comes to carrier billing, as Coda CEO Neil Davidson recently told Mondato in an interview. In the Southeast Asian markets where Coda operates, carrier billing falls under the eye of the telecoms regulator, rather than the financial regulator, which "is one of the reasons that carrier billing has proliferated globally much more quickly than more traditional mobile payment services, which are overseen by far more cautious regulators."
Improvements and growth
The enormous improvements made in carrier billing API and User Experience since the days of buying a new ringtone for your Nokia have meant that this often overlooked payment solution is making huge strides back center-stage as the cost of smartphones drop. As well as having the technical solutions and APIs that can be installed and operational in just a couple of days, Coda's Neil Davidson sees his and similar companies' roles as facilitating and operationalizing B2B partnerships that MNOs, with their traditional B2C focus, were not particularly adept at securing. The incentive for securing these relationships is clearly growing: according to a report last spring from Business Insider, carrier billing facilitates US$3 billion in mobile transactions per year, or 12% of the global digital content market. The majority of this revenue actually comes from developed markets in which the revenue share is the opposite of that in operation in Premium SMS services in Africa: carrier billing MNOs generally take 25-40% of the purchase price. And while the potential for further growth in developed markets is clear (less than 5% of mobile payments in North America are made by charges to a phone bill), the expansion of carrier billing beyond the high-volume low-margin world of app stores is clearly going to be impeded by MNOs taking between a quarter and a half of the purchase price.
The possibility then, of carrier billing re-emerging as a serious alternative to card payments in m-commerce recently raised its head a little higher, with the announcement last week that Amazon was adding carrier billing to its smartphone app store. The trial will begin in Germany on Telefónica's O2 network, with Bango providing the service component. Expansion onto other networks, notably T-Mobile (exclusive Amazon Fire contract-holder in Germany) is surely not far off, opening up the possibility for consumers of purchasing a far wider range of products from e-books and music to perhaps eventually any of the other cornucopia of products that sit on Amazon's virtual shelves (though that is not currently believed to be on the cards, for the moment at least).
Telcos being squeezed
Even if carrier billing fails to realize its potential in developed markets, its importance in emerging markets was underscored earlier this week by the news that Google was in talks with Airtel, India's largest carrier with over 40 million customers, on the introduction of carrier billing in its Play Store, a move clearly designed to capitalize on the launch of its cut-price smartphone, Android One, in that country. And perhaps as further evidence of how much the pendulum has swung away from MNOs since the days of Premium SMS, it is reported that Google is seeking a revenue share of 90/10, in its favor. That Airtel is even considering such an arrangement demonstrates that the job of facilitating the sorts of B2B partnerships Mr. Davidson mentioned is certainly a whole lot easier than it was just a few short years ago. With the global market for m-commerce payments predicted to reach $721 billion by 2017, carrier billing is a clear attraction for MNOs struggling to fight off ending up as mere delivery tubes for other people's products and services.
So while the developed world got excited at the prospect of Apple Pay being the catalyst that would finally ignite mobile payments, in global terms, when the history of MFS is written, it might well be Google's name that is better remembered.
©Mondato 2014. Mondato is a boutique management consultancy specializing in strategic, commercial and operational support for the Mobile Financial Services (MFS) industry. With an unparalleled team of dedicated MFS professionals and a global network of industry contacts, Mondato has the depth of experience to provide high-impact, hands-on support for clients across the MFS ecosystem, including service providers, banks, telcos, technology firms, merchants and investors. Our weekly newsletters are the go-to source of news and analysis in the MFS industry.
Click here to subscribe and receive a weekly Mondato Insight direct to your inbox.