Apple's Challenge
~7 min read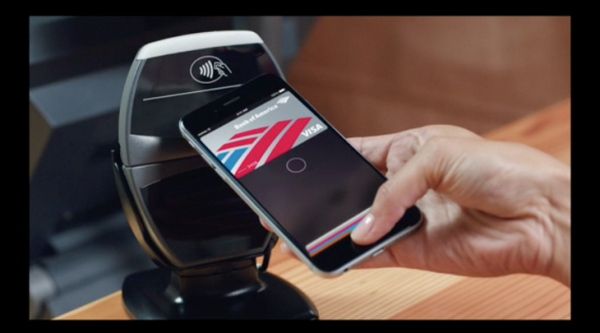 The launch of the iPhone 6 has set the payments world abuzz. For a while now, many in the payments industry (including Mondato Insight)  have been speculating on the fate of NFC, given its relative lack of success (compared to the investment made in promoting it in specific markets), and the challenge posed to the model by Host Card Emulation. Unlike Android-operating phones (which have been NFC enabled since the launch of the KitKat operating system), Apple had shunned NFC, believing that it was a technology for which there was little enthusiasm among the key players in the value chain: merchants.  As ever, advances in payments technology were caught in the chicken-and-egg scenario, a theme that Mondato Insight has emphasized on many recent occasions.
The irony is, of course, that Apple was and is one of the few companies that has the profile and presence to resolve the conundrum, as has been evidenced by the reaction to their embrace of the technology. As was discussed in a Mondato Insight last month, payments were not, on their own, a sufficiently attractive value proposition for Apple to make the manufacturer of the iconic iPhone embrace NFC.  Apple Watch appears to have been the missing link that brought it all together.  That may be surprising, given the reports that Apple Pay is poised to scoop 0.25% of every transaction made using the platform.  Nonetheless, having embraced NFC to enable Apple Pay, the most obvious question is will consumers want to use it? In attempt to shed some more light on this question, Mondato commissioned a poll by Google Consumer Surveys. In it 503 Americans across the country were asked the question "iPhone 6 will allow you to 'tap and pay' with your phone instead of using a debit or credit card. If you owned an iPhone 6, would you use it to pay for things in a store?" and the results were weighted to make them look like the American internet-using public.
Poll Results
The results were probably less exciting than the hype might have predicted or the response to Apple Pay's launch may have suggested: only 29% of respondents said they "definitely" or "probably" would use it, while a full 30% of respondents said they "definitely would not use it".  Subsamples in terms of age, sex, location and income bracket were too small to have their results put forward as being statistically significant, however, they generally accorded with what you might expect: young people were more likely to use Apple Pay than seniors; and urban dwellers were more enthusiastic for Apple Pay than rural Americans. Differences between the sexes were negligible, and the data on income levels were inconclusive. And of course, more than a quarter of respondents said they didn't know the answer to the question, which seems like a sensible position to take.
Nonetheless, the fire that has been ignited among payments enthusiasts clearly is not reflected among the general public. By virtue of the fact you are reading this Mondato Insight it makes you an outlier, in that you have an interest in MFS or mobile payments. Consequently, Mondato commissioned a separate poll, also with Google, to test the attractiveness of the payments option itself as an incentive to purchase the Apple Watch among the key 18-34 year old demographic. The results illustrate that enthusiasm for m-payments is substantially lower among the general public than may have been anticipated.
Apple Watch
Respondents were confronted with the proposition, "You will be able to use the Apple Watch to pay for purchases in certain stores. Will this make a difference to whether you would buy one?", and asked to rate on a scale of 1 to 5 where 1 was "No difference" and 5 was "Definitely makes me want one". Almost two thirds (64%) of respondents declared that it would make "No difference". The average rating was 1.8 out of 5. As might be expected, 18-24 year olds were somewhat more enthusiastic than 25-34s. Males were more enthusiastic about the product than females, and the greatest enthusiasm came from respondents in the US South.
So what does this data tell us? In many respects, it tells us nothing that we couldn't have guessed at before the launch of the latest iPhone and Apple Watch. However it serves as a useful backstop, in the midst of a lot of Apple-generated hype, of the scale of the challenge that even Apple faces. Tim Cook stated in his presentation that it is his goal to get rid of the conventional wallet. That is not going to happen in the short term: men will continue to carry wallets (or at least a phone case that carries a card) and women will continue to carry purses, though for increasing numbers of people their mobile phone case or cover also fulfils the role previously reserved for a wallet or purse.
The Apple ecosystem
Apple has (and this is an achievement not to be underestimated) managed to get on board all the major card issuers, banks, and a very significant collection of retailers, who between them offer 220,000 outlets across the United States that will accept Apple Pay: Macy's, Bloomingdale's, Whole Foods, Walgreen's, Subway and McDonalds among them. None of these, however, is a retail "experience" known for the lack of waiting in line. And consumers waiting in line have the opportunity to take out their payment card, or even worse cash, from their wallet.  Where, exactly, is the consumer value proposition?
Starbucks is the most successful mobile wallet in the US because it incentivizes consumers to take out their phone instead of their wallet. The fact that Starbucks is one of Apple's partners taking advantage of the 'in app' payment function of Apple Pay points to the importance that Apple Pay's capacity to incorporate loyalty/rewards may, at the end of day, prove to be the key to consumer adoption. This means the success or failure of Apple Pay may rest more in the hands of merchants than Apple itself. Merchants (some of them at least) have an incentive to make Apple Pay work: tokenization of the card data means that major security breaches, like that experienced at Target or more recently at Home Depot, should be a thing of the past (setting aside, for the moment, questions over the security of Apple's Cloud). Combined with Touch ID (using the consumer's finger print), Apple Pay means fraud should also be reduced. The big question then may become, can merchants offer a strong enough incentive to change consumer behavior?
Consumer Adoption
A consumer's instinctive behavior is to pay using something in their wallet, be it a card or cash. Admittedly, in a queuing scenario, they are likely to have their phone in their hand to relieve the boredom of waiting in line, but will that be enough to break the habit of reaching for the wallet?  Will they want to interrupt whatever activity they were enjoying on their phone when they reached the cash register to open their Apple Pay wallet?  The jury has to remain out on this one until the evidence starts to come in. However, the data from our poll suggest that, in the absence of an incentive, that may well be a tough habit to break. Level Up's 'Chief Ninja' Seth Priebatsch recently stated that Apple had changed mobile payments from a "nice to have" to a "must have". Our polling data suggests that may be overstating the case by quite a large margin.
The history of MFS across the world has proven time and time again that getting registered customers (i.e. people like the idea) and maintaining active users (i.e. people who actually find the product useful in reality) are two completely different battles. Apple has a distinct advantage in that, in effect, users are auto-enrolled (via the card held on file on iTunes), so they have only one battle to fight. Nevertheless, for a company that has built a reputation on the user experience, in the cold, hard light of day, Apple Pay's value proposition has little built in for those who currently insert a debit (or increasingly EMV credit) card and enter a PIN. There is obvious convenience when compared to signing a paper receipt (an act long since dispensed with in most EMV-enabled developed markets), but this in itself is in a sharp decline even in its last bastion, the United States. Has Apple developed a product that will kill off an enemy already on its deathbed?
The most effective technology solutions are those which address real problems but only require incremental behavior change.  Former PayPal president and now Facebook Messenger chief David Marcus observed that replacing a card swipe with a phone tap isn't much of an improvement.  "That's just technology for technology's sake", he said.  If the behavioral change required is too large to happen naturally, then the size of the incentive offered by merchants will have to grow.  The key question will then become whether, in order to make Apple Pay work, will merchants have enough incentive to further incent?
As Mondato's CEO, Judah J. Levine, commented last week, Apple occupies a unique space in computing and payments, representing as it does today both innovators and the establishment. Said Mr. Levine, "Mobile financial services have struggled to take off in most countries because the current system works and the proposed alternatives were just that, outsiders. However, now that Apple, simultaneously both innovator and old guard, has put its brand and muscle behind its own variant of mobile payments, Apple Pay, and has done so in collaboration with leading legacy credit card companies, banks and retailers, maybe, just maybe, this will be enough then to spur some buzz and uptake among its loyal base of customers, and catalyze a wider shift in the industry." The results of our poll align with this sentiment: Apple Pay may be the splash of color that disrupts and dislodges the drab habit of card payments. Apple has spent years on the sidelines observing the development of MFS and contactless payments. Its size, brand and database of credit card details has allowed it to establish its own ecosystem involving merchants, card issuers and payment processors. It has established a standard, though one which will only be available to a small minority of iPhone users to begin with. If anyone is going to be able to cause mobile payments in the US to take off it will be Apple. The challenge of consumer adoption, however, should not be underestimated.
Poll details are available here.
©Mondato 2014 Mondato is a boutique management consultancy specializing in strategic, commercial and operational support for the Mobile Financial Services (MFS) industry. With an unparalleled team of dedicated MFS professionals and a global network of industry contacts, Mondato has the depth of experience to provide high-impact, hands-on support for clients across the MFS ecosystem, including service providers, banks, telcos, technology firms, merchants and investors. Our weekly newsletters are the go-to source of news and analysis in the MFS industry.
Click here to subscribe and receive a weekly Mondato Insight direct to your inbox.