Is DFC Bringing Luxury to the Masses?
~6 min read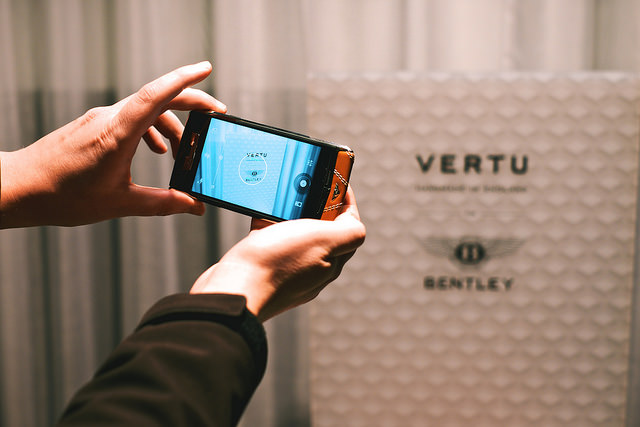 Percentages are popular these days, though some more than others. In previous eras, to be in the "top 1%" of anything would have been a badge of honor, but these days there is a clamor in the opposite direction and everybody, it seems, wants to be a 99er.
However, that's not to say that the other 99% don't like the trappings of wealth. The Digital Finance and Commerce ("DFC") economy promises the democratization of goods and services that were formerly the unique preserve of the wealthy. This week's Mondato Insight asks, is DFC bringing luxury to the masses?
 


Luxury is a Tough Business
In the years immediately following the global financial crisis of 2008, luxury was a tough business to be in. As economies tottered and many collapsed, an age of austerity loomed.
It was with an air of suspicion, then, that in 2012 the New York Times reported a new phenomenon in the travel industry: what might be called bargain luxury (please bear in mind that, in this context at least, everything is relative). 'Destination clubs' that had thrived on reputations for exclusivity and luxury were making a somewhat surprising fightback (at least those that had survived amidst the rubble of the economy were). And they were doing so by attempting to make their offerings available to the "masses".
The formula being used by these companies was tried and tested: charge a hefty upfront membership fee (in this case of $10,000-$15,000), accompanied by annual dues running into the several thousands of dollars, before you even got to per-night room costs starting at $500 and rising to as much as $3000. The "masses" in this case clearly meant the 1% rather than the 0.1%.
While western economies overall looked fairly anemic and analysts scratched their heads at the timing for upscale ventures such as Inspirato (now backed by American Express), in retrospect the answer to the question why 2012 was a good time to start a new luxury vacation business is clear. In the 2009-2012 period, 95% of income gains in the United States went to the wealthiest 1% (household incomes above approximately $390,000). While most less affluent people in the United States continued to suffer from a sluggish job market and near non-existent wage growth, the wealthy, as well as the super wealthy, were doing pretty ok.


Enter the "Sharing Economy"
The bust had also created spare capacity in business lines that had catered for the wealthy. It is no surprise, then, that Uber's first foray into the urban passenger transport market was with the black sedan, formerly the marker of wealth and prestige on the city streetscape. (Who among us doesn't recall the first time they saw a black Lincoln pull up outside T.G.I. Friday's near closing time and wondered, "Who the heck is that for?")
As Mondato Insight has discussed before, Uber did not enter the market as a disruptor. Rather than undercutting and usurping the traditional taxicab business, as Uber has become known for, UberCab offered a premium product, but one that was cheaper, on demand, and with an invisible payment. As UberCab's first mention in TechCrunch pointed out,
Of course, convenience has a price. You may pay any where from one and a half to two times the price of a cab fare (but two times less than a traditional car service fee). But you are receiving better service, a nice black limo and an on-demand solution.
By increasing efficiency and maximizing capacity, UberCab was able to bring down prices to the point that the distinction between limo and taxi began to blur. Uber then turned its attention to the taxi market proper. But what made it all possible was the fact that, as someone once said, "There's an app for that."


There's a Very Expensive App For That
There is, believe it or not, an upper limit for app prices in the Apple App Store: in the United States it is $999.99, and there are a number of apps out there that are available at that price. No doubt, if the upper limit were $99,999.99, there would be a couple available at that price also. The infamous VIP Black, styling itself as the "millionaires' app", would almost certainly be pitching itself at that level, offering what is essentially Groupon for the 0.1%. Need a discount on a private yacht or a last-minute table at Claridge's? VIP Black has you covered (though to get the full service version, even after purchasing the app users need to prove they have a net worth of over GBP £1,000,000). In previous eras, of course, a good butler would have been able to handle both these requests with efficiency and absolute discretion. One just can't get the staff these days, apparently.
Whatever about the auora of exclusivity, the business model for these sorts of services is nothing unique. Everybody loves a bargain, even the super wealthy, and VIP Black is fundamentally not much different from Amazon Prime or Google Express membership. But the "on demand" economy, centered around the mobile phone, has facilitated and legitimized the rationalization of excess supply-side capacity in luxury services. Or, to put it in other words, it's ok to offer to share a ride, in your helicopter.


Safety NetJet
It is very expensive to be wealthy, or at least to maintain the trappings of wealth. Every yacht owner is familiar with the old adage that a boat is a hole in the water into which you throw money, and the bigger the boat, the more money it swallows. Similarly, the maintenance of grand homes and seaside acreage comes at no small cost, particularly staff costs, even if they are only used by their owners for a few weeks a year. However, these are precisely the sorts of premises that Inspirato and similar services make available to their customers, by renting them for the 44 weeks in the year when their owners happen to be in one of their other homes.
The same principle applies to helicopters, yachts and jets, wherein the costs of keeping idle such trappings of wealth can be more than keeping them on the move. Unsurprisingly, companies such as Blade, Marinanow and NetJet have stepped in to buy up that spare capacity and make it available via the "on demand" economy. Stratajet, for example, is an online marketplace for private jet rental (presumably for the poor wretches who can't afford to buy their own jet). Additionally, however, they can offer even greater discounts to those willing to slum it and hitch a ride on someone else's "empty or partially empty [flight] leg," according to CEO Jonathan Nicol.
Competitor JetSmarter promises as part of its pitch the chance to "network" at 20,000 feet with the likes of actor Jamie Foxx and Shark Tank judge Daymon John. For an annual fee of $9,000, subscribers can scroll through the inventory and take advantage of unlimited "empty leg" flights at no cost. It also offers a 24k gold-plated JetSmarter membership card upon initiation, "in the name of good taste", according to its website. (It is not immediately clear, however, whether "privy passengers" get an actual seat or have to confine themselves to the toilet.)


Democracy, 18th-Century Style
It is clear that the digital transformation is remaking the shape of the economy, on both global and domestic levels, and for the rich and poor alike. The digitisation of everything that can be digitised, alongside the outflow of well-paid manufacturing jobs, has created an imperative to monetise excess capacity wherever it can be found. But the app-based business models that have proliferated have also created new opportunities for the wealthy (and even the not-so wealthy) to grab a taste of the opulent crumbs that fall from the über-wealthy's table.
The convergence of digital finance & commerce and luxury branding has created a new market segment and produced supply-side efficiencies, which have in turn created a new opportunity for a class of entrepreneurs following in the footsteps of the likes of eBay and Craigslist. Sharing is now much more than caring.
Naturally, there has also been a trickle-down effect, that has made made other luxury brands available to a much wider audience, even if just on a temporary basis, without the brand having to lower its prices. By adding luxury into the "on demand" DFC mix, business such as Rent The Runway are making a taste of luxury available to anyone with a smartphone and a credit card, and both investors and consumers are watching with open eyes and wallets. Rather than fearing a dilution of their brand, many companies in the business of luxury are embracing the opportunity, believing that a taste for luxury, once acquired, is a powerful gateway drug that can lead to more extravagant high-end spending.
But is this really the "democratization" of luxury for the 99%? In the words of StrataJet's Nicol,
Private jets aren't for everybody. We know 5 percent of people travel business class. Regularly flying private jets, that will always be the preserve of the wealthy, but every now and then with your mates to do something special, why not?
Indeed. Why not even bring the butler?
Click here to subscribe and receive a weekly Mondato Insight direct to your inbox. 
Image courtesy of Kārlis Dambrāns