Will Singapore's Digital Bank Licenses Level The Playing Field?
~7 min read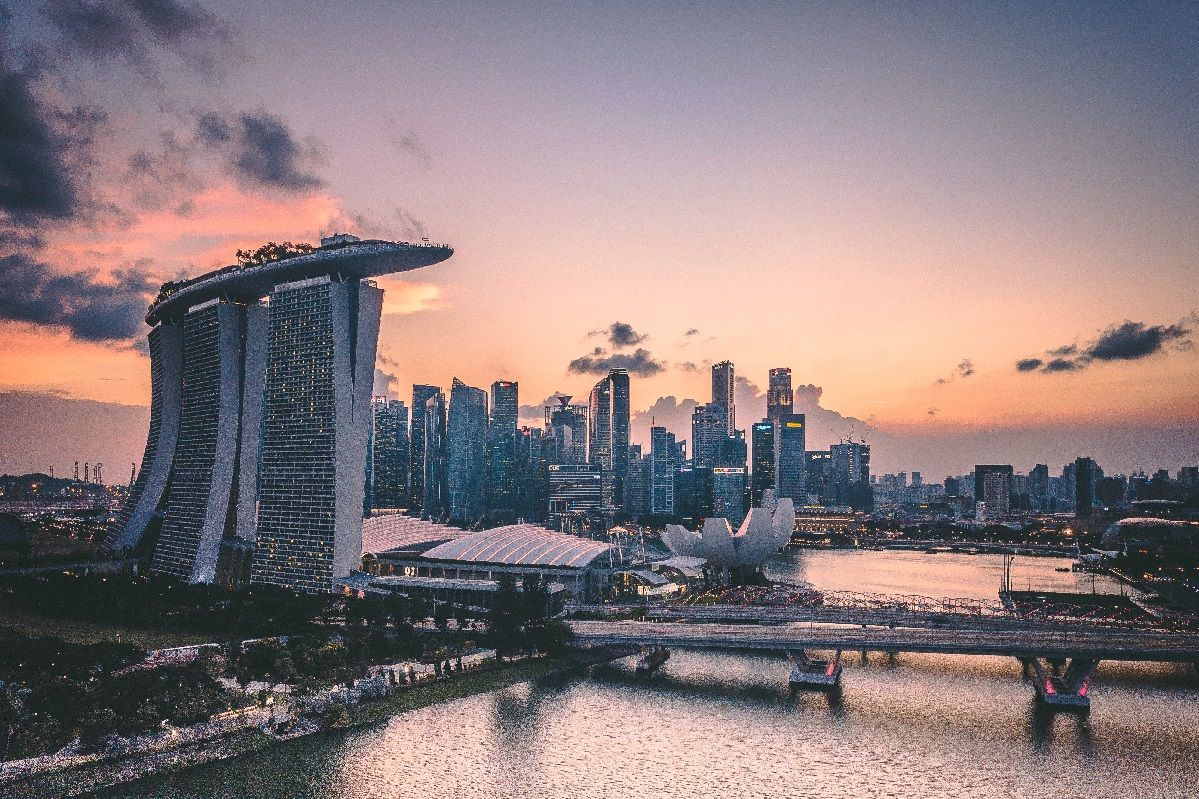 Last June, the Monetary Authority of Singapore (MAS) announced that it will issue five digital bank licenses. A total of 21 organizations made bids by the December deadline, and the MAS plans to announce the winners by June 2020. Is this latest move by the MAS designed to protect Singapore's traditional banks, or to liberalize the country's banking sector and solidify Singapore's reputation as Asia's fintech hub?
The timing and design of the licenses (and Singapore's current status as a fintech hub) suggest the latter interpretation. The licensing effort arrives at a time when Southeast Asia's digital market is expanding at an unprecedented rate, and the license itself is designed to reward firms who add value to Singapore's current financial sector by targeting underserved markets segments. Finally, Singapore is both Asia's financial center and a leading fintech hub, and the new digital bank activity could help Singapore maintain its status and grow its financial sector and economy.


Banking On Both Sides
The MAS will be issuing two types of digital licenses. The first type is known as the digital full bank license, which will allow the licensed organization to take deposits from and provide banking services to both retail and non-retail customers. The second type, known as the wholesale bank license, will allow the licensed to do the same, but only for SMEs and other non-retail customers. The full digital bank license applicants must be headquartered in Singapore, while the wholesale digital banks can be controlled by either Singaporean or foreign entities.
The new digital license arrives at a strategically important time for Singapore, as Southeast Asia's digital lending market is expected to more than quadruple to $110 billion by 2025. Since some 73 percent of consumers in the region lack a bank account, Southeast Asia presents huge market and growth opportunities for fintechs. This explains why Singapore's closest neighbor, Malaysia, has also already been accepting applications for digital bank license. In addition, Hong Kong and South Korea, Singapore's competitors as regional financial centers, have also issued digital banking licenses in the past.
Furthermore, Singapore is an innovation hub that presents tremendous opportunities for fintech players because Singaporean consumers are very receptive to digital banking. Some studies suggest that almost 70 percent of Singaporean smartphone users have already adopted mobile banking in some form. In addition, Singaporean fintech firms received more than half of total funding within the ASEAN region in 2019. In other words, Singapore has already established itself as a leading fintech hub in Asia, and provisioning formalized digital banking licenses could further consolidate the nation's position as a regional fintech leader (at least in the short-term).


Strategy By Design
In order to qualify for a digital banking license, applicants must show a path to profitability. More challenging requirement, however, is that the applicants must also demonstrate a strategy to meet the financial needs of traditionally underserved and underbanked individuals. An example of such a strategy could include serving market segments such as young millennials or SMEs and start-ups, who generally have difficulty accessing capital in Singapore.
This particular stipulation encourages licensees to help tackle financial inclusion issues in Singapore and beyond. However, financial inclusiveness is not achieved overnight, and the MAS should ensure that licensees in fact stay loyal to underserved customers as they expand. Furthermore, licensees should strive to reach additional groups as their services grow and diversify, leveraging growth and capital to build inclusiveness.
Some analysts may believe that Singapore's digital bank license is a protectionist move designed to benefit the country's incumbents at the expense of newcomers, but this may not be the case. According to Tharman Shanmugaratnam, a senior minister and chairman of the MAS, the new digital bank licenses are, "a new chapter in Singapore's banking liberalization journey, to ensure that Singapore's banking sector continues to be resilient, competitive, and vibrant." In other words, the main goal of issuing digital bank licenses is to level the playing field - which by its nature empowers Singapore's non-banks. The legitimacy granted by a digital bank license would make it easier for non-banks to find investors and earn consumer trust. The assumption behind this point of view, however, is that competition will ultimately propel Singapore's ecosystem forward.
Although Singapore's digital bank licenses are not explicitly meant to hurt any players in the ecosystem, the three leading banks in Singapore -- DBS, OCBC, and United Oversea Bank -- may feel threatened. After all, these licenses would add new competitors for these banks. However, there's an important difference between " "existential threats" and "competitive threats". Non-banks could pose the latter, and in effect encourage healthy competition between all parties. The rise of digital banks in other parts of the world has created a sense of urgency for traditional banks, who are newly innovating to improve digital services and emphasize customer experience.


Everyone's A Winner
Singapore already has the Payment Services Act of 2019 in place, which presents a comprehensive framework for regulation of payment services providers in the country. The law brought Singaporean fintech firms into the scope of formal regulation for the first time, and it attempts to provide regulatory certainty for consumer safeguards while also encouraging innovation and growth. Instead of acting as a deterrent for fintech firms, the structure and transparency provided by the Payment Services Act have helped Singapore to continue to grow as a fintech hub by boosting consumer and investor confidence. Since the law was enacted in 2019, Singaporean fintech companies have raised US$735 million - a 69 percent increase compared to the same period last year.
If these digital bank licenses are indeed intended to keep Singapore's banking ecosystem healthy as it grows, it stands to reason that the MAS would most likely give preference to applicants who would add value to Singapore's existing financial ecosystem rather than act as disruptors. The MAS would not want to compromise the anchoring position of the local banks, who are essential to the strength and stability of Singapore's economy more broadly. And it's not as if the country's banks are vulnerable; in a country with a population of 5 and a half million, the banking sector in Singapore holds over $2 trillion SGD ($1.5 trillion USD) in assets, and there are over 200 banks operating in Singapore.
In any case, these new digital licenses are not designed to be overly prohibitive or to discourage fintech companies from pursuing business in Singapore. According to Varun Mittal (associate Partner at EY who has been advising several clients applying for these licenses), Singapore has not set an unnecessarily high barrier: "Singapore wants innovation with a level playing field — capital requirements, requirements around how much lending you can do, how much risks you can take." It may also become a more natural fit for banks and non-banks to form productive partnerships when they're operating within a common regulatory environment.


Ready Players Five
The first bidder to publicize its bid for the full digital license were Grab and Singtel, who applied jointly. Grab is the best-known ride sharing application in the region, and has recently branched into financial services by providing micro loan, micro-insurance, and other low-cost investment products. Grab has announced that it will aim for the underserved population in Singapore and rely on Singtel's reputation to realize its goals. The first bidder to publicize its bid for the wholesale digital license was Jack Ma's Ant Financial. Ant Financial is China's largest fintech company with around 1.2 billion users globally.
Other applicants include gaming hardware firm Razer, internet company Sea, and Beyond Consortium led by V3 Group Ltd. and EZ-Link Pte. It's too early at this point to guess who will win the few coveted licenses, but an open question in this competition is whether deep-pocketed fintech giants like Ant Financial will enjoy an advantage over smaller, lesser-known fintech competitors in the race. Some analysts have questioned whether these licenses will be reserved for "major league players," but any smaller firm who ends up winning a license could be able to use the license as a gateway to expand into other vibrant countries in the region, like Thailand, Vietnam, and Malaysia.
Despite the perceived value of obtaining the new license for the non-banks, however, not every fintech company in the region is rushing to apply for the license. The founder of fintech company Kubia, Gleb Shabanov, holds the view that it is important for Kubia to be more focused on building a strong product by focusing on the user experience, rather than on the legalities of becoming a fully licensed digital bank. He explained, "We want to integrate the best product which is amazing for the customers, and when we get mass adoption it will be easier for us to get further licenses."


A Lasting Impact?
It remains to be seen how the digital bank license will transform Singapore's fintech ecosystem in the coming years. But all in all, the new digital bank license represents a new angle to Singapore's efforts to develop a dynamic financial services ecosystem. The initiative will help Singapore transition into a cashless society while bringing a new level of competition to the banking industry by potential adding and empowering innovative players. By granting preference for the players who would target the underbanked, the licenses could also help Singapore achieve greater financial inclusion. All of these moves would help Singapore solidify its reputation as a financial leader and a fintech hub in Asia.
As the new digital license is just one of Singapore's national framework to remain a fintech leader, it is difficult to predict how relevant the licenses will be in a few years or decades. Whether the MAS will continue to use the license as a key strategy to remain a resilient financial hub would largely depend on the first round of the digital license winners that would be announced this June. If Singapore successfully achieves healthy competition, increased transparency, and the growth of the financial and fintech sector by granting the digital banking license to the first round of five winners, it is very likely that Singapore's digital license would set an example for other countries looking to stimulate their ecosystems.
© Mondato 2020
Image courtesy of Swapnil Bapat
Click
here
to subscribe and receive a weekly Mondato Insight directly to your inbox.