The Digitization of a Society: How to Push Cashless and Pull Insights
~7 min read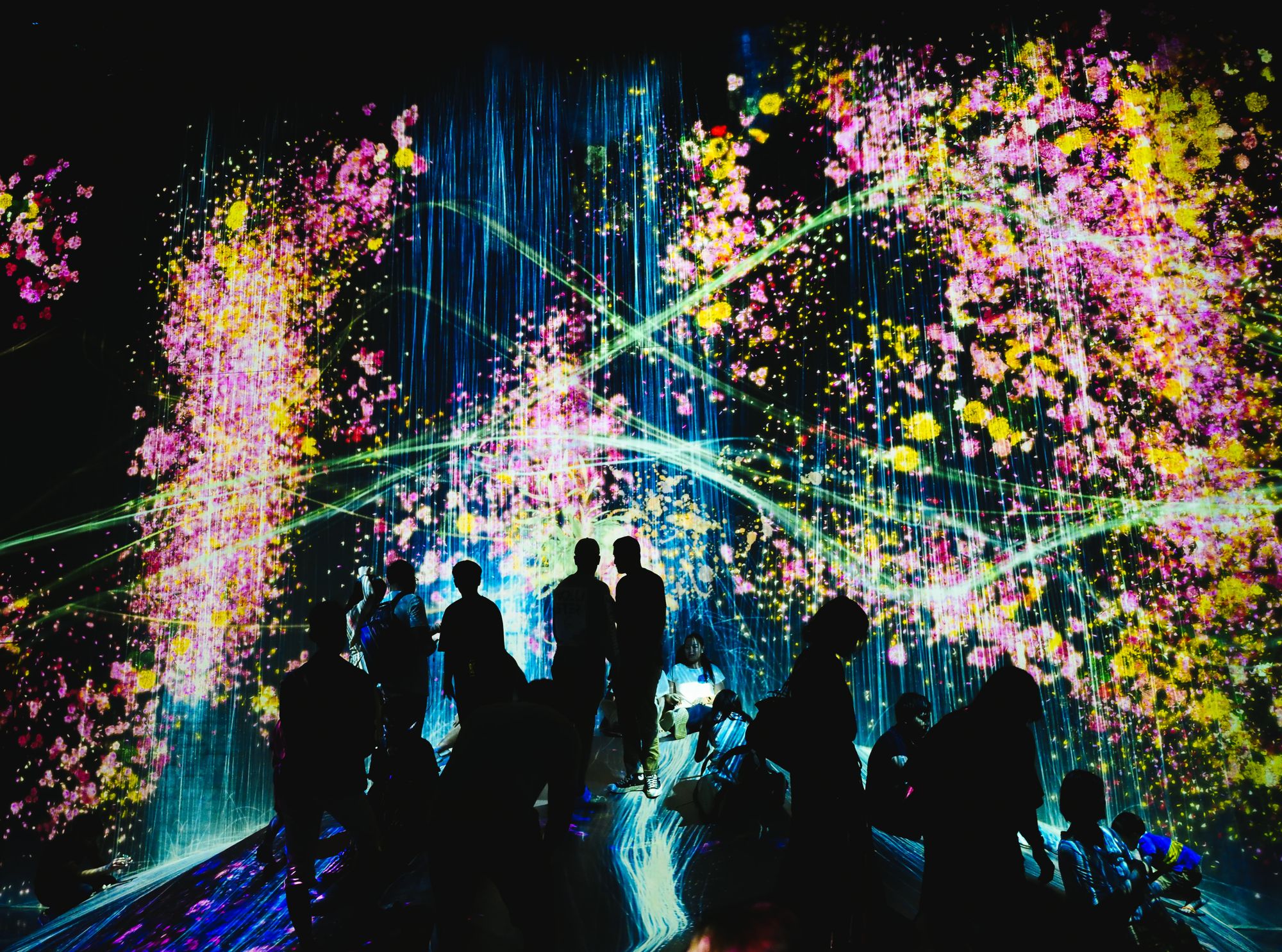 Since the beginning of the pandemic, the seeming digitization-of-everything has arguably been most profound in two vital sectors: health and finance. Since early in the pandemic, the rapid digitization of such sectors was prophesied by many. But the innovations and acceleration we've seen haven't merely followed a linear direction — COVID pressures have wedded the worlds of finance and health together in unprecedented, digitized ways. Last week, the latest in Mondato's COVID-era webinar series, the "New Normal" in Digital Finance and Fintech, grappled with the relationship and innovations of these intimately connected sectors head on. This installment, "The Digitization of a Society: How to Push Cashless and Pull Insights," brought together thought leaders from some of the leading companies and organizations in Africa that are providing innovative solutions at the intersection of health and finance. Last week's panelists discussed the innovations and insights their respective organizations have achieved during this time, with two overarching topics in mind: how the demands to digitize health are serving as a tool for financial inclusion, and how the pressure to digitize payments have brought innovations to the vastly expanding sector in Africa.


Digitizing Health and Financial Inclusion: One and The Same?
Moderated by FSD Zambia's CEO Betty Wilkinson, the webinar's first panel, "Digital Health as an Enabler of Financial Inclusion," brought together panelists from leading regional organizations to discuss the multi-layered intersection of digitizing health and promoting better financial outcomes — intertwined issues that have been clearly illuminated since the pandemic began. Derrick Muneene, Unit Head of the World Health Organization's capacity building and collaboration team in areas of digital health and innovation, discussed the WHO's efforts in advancing information and communication technologies (ICTs) as a pillar of its global health agenda stretching back to 2005, with 29 African countries having created at least one national e-health strategy by 2015. A member resolution pertaining to digital health in 2018 gave way to a global strategy in digital health approved by member states. The resolution set out to aid countries in four critical areas:
Enabling member countries to embrace emerging technologies such as AI and blockchain,
Strengthening the strategic approach at a country level to foster public-private sector cooperation in the quest for scalability,
Empowering government to regulate the private sector while cultivating a working environment for all actors in the private sector, and
A focus on patient centricity, ensuring patients' rights and that no person is left behind.
As Muneene discussed, these key strategic objectives have gone from being overarching goals to strive for to pressing demands of the COVID environment. Telehealth, which was once seen as a solution for those without access to a public facility, has suddenly transformed from being a neglected digital solution to taking center stage in the African context, growing by up to 175 times in patients since the pandemic. Through its public communications and backchannel work among the private and public sector, the WHO has been a critical component in the multinational, multi-industry coordination efforts in digitizing the health sector to meet the evolving needs of the moment.
If the public sector is to enable the coordination and climate for needed innovations in digitized health, then private sector companies like Medsaf have proven crucial in delivering such solutions and needed reforms to the market. A pharmaceutical technology provider based in Nigeria, Medsaf has played a critical role in delivering vaccines while modernizing pharmaceutical supply lines to ensure quality medications and create market efficiencies that in the aggregate lower costs. Vivian Nwakah, founder of Medsaf, discussed with the panel how the pandemic catalyzed hospitals and individuals to use Medsaf's online platform. In contrast to the longstanding practice in Nigeria, where hospitals and clinics would seek out substandard medications from an unregulated open market, Medsaf's platform provides transparency in the pharmaceutical supply chain. Although beginning merely as a pharmaceutical tech company, Nwakah detailed how Medsaf soon realized the importance of financing medication purchases for under-resourced hospitals and clinics. With this, Medsaf began incorporating partners from the financial sector to aid in the financing of medication purchases among hospitals, attending to the need among medical institutions for working capital during the crisis. According to Nwakah, most hospitals and clinics are run by single owners facing the challenges of entrepreneurship. By offering a transparent drug market, Medsaf subsequently improves clinical conditions from both a fiscal and safety standpoint — and partnering medical institutions have seen ensuing growth and expansion.
"There are so many times I've been told that Medsaf helped us to get to where we are going because of the transparency and the assistance in the financing of medications. Medication purchases are one of the largest costs for the hospital. It's one of the largest profit sectors, so we are creating a framework to reduce their profit, but also reduce the medication prices overall and a lot of the murkiness around procuring medication."
Vivian Nwakah, Founder, Medsaf
One of the other panelists, Joshua Haynes, founding partner of Masawa, discussed how the pandemic has accentuated the need in Africa to provide mental wellness services, which were completely absent in many countries before the pandemic. Masawa is a mental wellness impact fund, investing in startups focused on catalyzing mental wellness. Haynes discussed how companies are now providing mental health services to their employees as a direct boon to the productivity of the company itself. Haynes discussed as an example of COVID transformation a Kenyan startup named Wazi, which connects coaches, therapists, and psychologists with individuals through their respective employers.
Although such telehealth services have created new challenges in digital payments, local organizations have stepped in to keep medical services humming. WHO's Muneene cited as an example a program fostered by M-Pesa that allows for the payment of telehealth services in the region. By wedding digital payments and digital health together, inclusion proliferates both from a medical and financial standpoint.


Digitizing Payments in A COVID World
In the second panel, Mondato's CEO Judah Levine moderated a discussion regarding the rapid innovation in digital payments that Africa has experienced during the pandemic. Levine was joined by Olivia Etyang', Senior Manager of Universal Payments at mobile money provider M-PESA; Leven Ramparsad, Product Owner of neobank Tyme; Sandra Hua Yao, Senior Vice President for Africa at cross-border payments firm Thunes; and Jaco Fourie, Managing Director for Mambu Africa. As detailed in a previous Insight Ramparsad discussed how the neobank's efforts to digitalize completely initially faced regulatory hurdles, particularly in its efforts to use cloud-based architecture. However, its efforts have succeeded in fostering easy sign ups while pushing the bigger banks to innovate, which both Ramparsad and Fourie noted as necessary if such legacy institutions are to keep up with the innovations modernizing African banks.
M-PESA's Etyang' then described the rapid growth in digital payments the company has seen, especially in verticals like ecommerce. The society-wide shift to digital encouraged M-PESA to unveil its new "super app" product this summer, which enables a multitude of services all through the M-Pesa app. In this sense, while mobile money payments may have been a conduit for everyday physical purchases beforehand, it is now the core of a digitized marketplace taking center stage in Africa.
Although digital payments were expected to see a significant uptake since the early days of the pandemic, some believed digital remittances would see a drop during the pandemic. However, Thunes' Hua Yao explained how the company saw a threefold increase in traffic during the crisis. With pressure on regulators to remove digital barriers cross-border, the company has managed to increase their number of intra-Africa corridors from twenty to over eighty during the pandemic. This pressure to remove friction has also enabled interoperability of payments to an unprecedented degree. Thunes worked with Vodacom Tanzania to allow customers to send money to any bank account in Kenya and Rwanda in real time — the first time where a customer can send money cross-channel, cross-country, cross-payment scheme in the region. According to Hua Yao, regional central banks have proven pivotal in removing friction so that cross-border payment providers create "one whole market instead of 54 different markets."
The ballyhooed necessity of mobile money in Africa's COVID economy raised the question during the panel of whether mobile money is digital banking. M-PESA's Etyang' answered with an affirmative yes, discussing how M-Pesa's expanded super app options are a direct result of the desire among customers for more options on a personalized level, highlighting the parallel demands among mobile money providers and banks alike amidst COVID pressures.
In what Thunes' Hua Yao proclaimed as the "million-dollar question," Levine posed to the panel the question of how regulators can manage to keep up with rapid innovation on one hand, adjusting and pivoting their policies to protect consumers, while at the same time removing friction. Hua Yao lauded central banks for their early efforts in waiving fees and adapting to the shifting needs of the market in this environment. In the case of Thunes, their shift from C2C to B2B — targeting big ticket market opportunities in the process — has made clear to Thunes the magnified need for regulators to adapt accordingly.
"Facilitating trade across border is a very hard process to regulate. I don't think we have the solution or rather the one solution. What we can do is all the players in the space need to continue to engage with the regulators and ensure we play within the rules and not bring danger or risk into the system."
Sandra Hua Yao, Senior Vice President – Africa, Thunes


The Intersectionality of Digitization
While the respective panels focused on different components of this relationship between digitizing health and digitizing payments, the session highlighted the inseparable relationship the two fields have in today's "new normal." Digitizing health also means providing greater transparency and more efficient methods of payments and fundraising, while public health measures demand a reorientation of how business is fundamentally carried out. Before the pandemic, Africa's health services were often analog, poorly funded, and opaque, with little recourse for mental health services, subprime conditions that are being transformed out of necessity. The market pressures in areas like payments and remittances have opened the market to be strikingly interoperable across payment providers as well as across borders, with technology first movers like Tyme gaining the upper hand. With regulators doing the necessary legwork to facilitate such conditions, hope now prevails of an Africa that is better connected, more personalized, safer, and more convenient in the financial and health sectors alike.
You can watch a recording of the full webinar here.
© Mondato 2021
Image courtesy of Cosmin Serban
Click
here
to subscribe and receive a weekly Mondato Insight directly to your inbox.