The Gig Economy's Next Frontier: Africa
~8 min read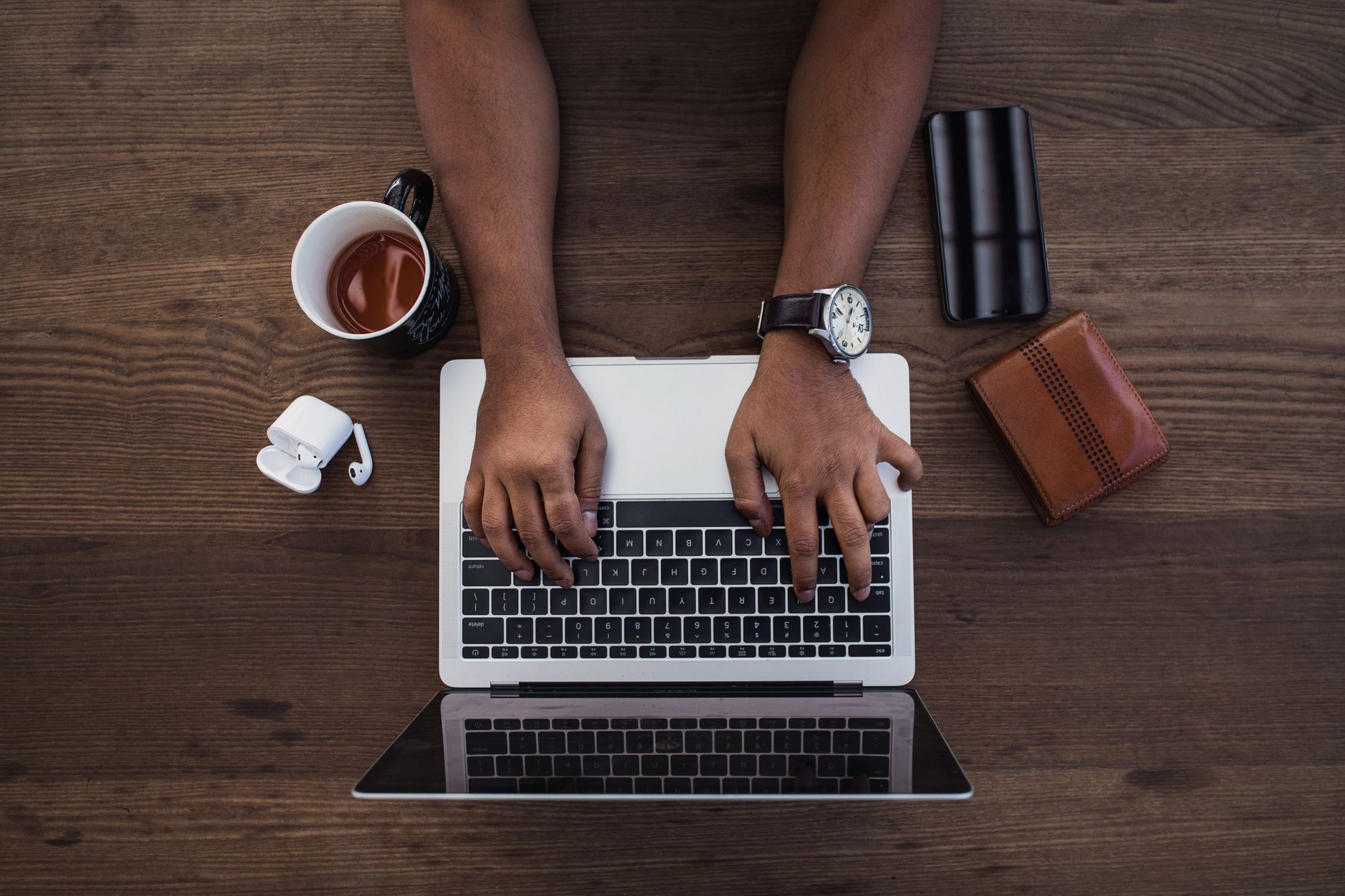 As people across the globe embrace working from home and leave formal employment in favor of gig-based work, the pandemic has enabled Africa and other emerging markets to explore online gig work to increase productivity and the quality of work for its large workforce. Sub-Saharan Africa is the world's youngest region, with over 60% of its population being below 25 years, and it comprises 13% of the world's workforce, second only to Asia. However, African countries currently experience very minimal participation in digital work compared to other emerging countries.
Distribution of Digital Workers, by Country — % digital workers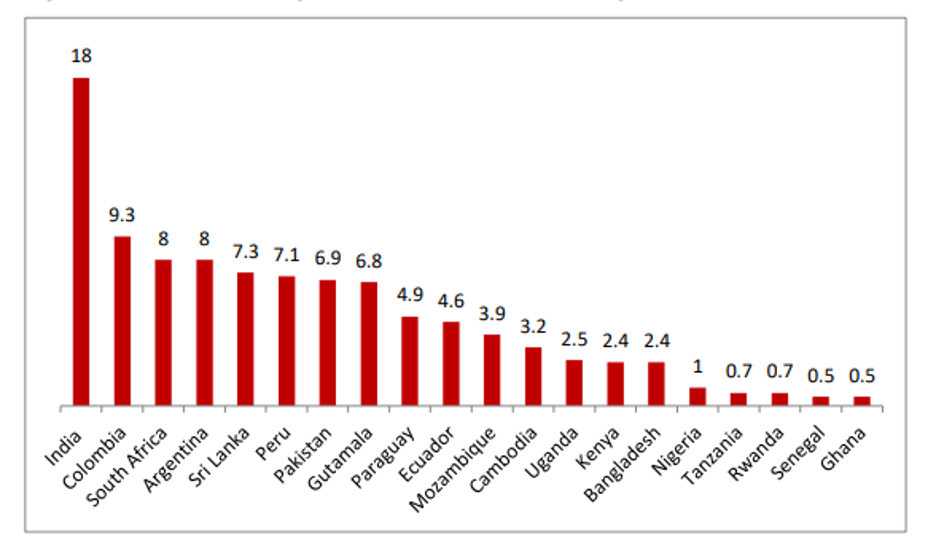 Source: Africa Portal
Most critically, the continent lacks proper access to the Internet necessary to increase participation in the online talent economy. Africa's Internet use in 2019 was at 28.2%, while in developed countries, it stood at 51.3%. But considering the continent was only at 5.1% Internet penetration in 2005, the gap is quickly shortening. Beyond connectivity issues, however, is the skills gap holding back the continent. According to a World Economic Forum (WEF) report, employers describe the lack of skills as a major concern for businesses, made even more pressing by the companies' increased use of digital technologies.
Despite these challenges, Africa is growing exponentially in the online gig economy. The ageing workforce across Europe and the US, as well as the high cost of labor elsewhere, further positions Africa's working-age population as a prime beneficiary of globalized digital operations. While it might not instantaneously become a leader in the online talent economy, the increasing interest in the continent as a source of talent, as well as regional companies' moves towards building intra-regional ecosystems, is only the beginning of what's in store for Africa's digital talent economy.


Africa's Digital Talent Economy: Not A Monolith
With its large supply of talent and increasing access to the Internet, companies across the globe are looking towards Africa to source talent for their firms. One trainer and freelancer in the gig economy in Kenya, Walter Akolo of FreelancerKenya, speaks to the sheer number of opportunities and connections between firms and skilled individuals.
"There's a lot of demand for online talent. There are uncountable online opportunities. Examples include freelance writing, virtual assistance, transcription, web design and graphic design, among others."
Walter Akolo - Founder, FreelancerKenya
Other freelancing services originating from Africa include software development, data entry project management and consulting, among others. Yacob Berhane, CEO of Pariti, a major player within the continent in the talent economy, speaks of tech talent as one of the top needs for companies in Africa. Yet currently, the available skilled workforce is insufficient for the growing tech industry.
"[With] the growing capital investments [and] acceleration of the ecosystem, we will need hundreds of thousands of developers to emerge as well as senior developers to mentor these up and coming techies."
Yacob Berhane - CEO, Pariti
When it comes to digital talent, strengths differ from country to country. For instance, South Africa has a large pool of skilled talent in tech and software development, but its pricing is higher than Asian destinations like India. Languages spoken are also different. Uganda's official language, for instance, is English while Senegal's is French. Some countries may not widely speak any of the languages spoken across Europe and the Americas, which would hinder communication for multinational companies looking to source talent there.
Some countries have positioned themselves as talent bases through fostering conducive business environments, regulatory and tax incentives, and capacity-building strategies, with Senegal, Kenya, Ghana and Mauritius among the regional leaders. The Mauritian government has legislated tax incentives for their labor market, including no restrictions on capital repatriation and low tax jurisdiction status, to encourage doing business in the country. Kenya, on the other hand, has invested in the IT sector and the talent economy, including training projects like Ajira Digital that equip people with digital skills — especially in content creation, design and data entry work — while expanding Internet infrastructure to facilitate digital growth. Other up-and-coming destinations include Uganda, Rwanda, Zambia, Ethiopia and Madagascar. Ethiopia launched the Orange Digital Centre, a training center for digital technology in partnership with GIZ and Orange, a move that's expected to foster an increased talent base for tech-related work.
Remote work has enabled individuals to connect with potential employers and partners in a myriad of ways. According to FreelancerKenya's Walter Akolo, people are looking for online talent through search engines, freelancing websites, social media sites and hiring agencies.


The Cross-Border Payments Hurdle
Another hurdle to Africa's digital talent economy, payments, is a far less insurmountable barrier than it was just a few years ago, though more progress is needed. According to Kenya-based Akolo, who has been in the freelancing world for ten years, payments are now almost instantaneous. International freelancing sites like Upwork have inclusive payment options including M-Pesa, the popular mobile money payment system in East Africa, through which a freelancer in Kenya can get their payments on their phones in a matter of minutes. Other cross-border payment systems that have become major players for online gig workers within Africa include PayPal, Wise, WorldRemit and Payoneer.
However, payment methods within Africa and between the continent and the rest of the world are still highly fragmented. It is not uncommon to find several platforms used for money transfers. A freelancer may receive their money through PayPal, withdraw their earnings from their M-Pesa account and later transfer it to their bank. Money transfer operators tend to partner with local financial service providers, forming backend networks to facilitate financial services.
The challenge, then, for money transfer operators lies in building connections to several backend networks operating locally to cover the continent. While receiving payments for African online gig workers is easier today than it was ten years ago, some still face hurdles to receive their payments. Pariti CEO Yacob Berhane emphasizes the importance of more effective online payments for people to receive compensation as they monetize their skills and intellectual property. At the same time, some countries face restrictions on international payment operators. Nigeria, for instance, has had restricted access to PayPal, which allows them only to send funds but not receive them. Workers in Nigeria instead opt for crypto-based fund transfer options like SendCash Africa and platforms that offer digital foreign bank accounts such as Aboki to receive their funds. These options also help navigate the high transaction fees associated with direct bank-to-bank transfers across borders.
The cost of hiring or working with an online digital worker from an African country depends on the task, the person's level of expertise and their country, among other factors. Some freelancing sites attract clients that pay low rates for services. For instance, article writing may go as low as $5 per 1000 words on freelancing sites, with graphic design gigs starting from $10 per item. The relatively low earnings are keeping this workforce relatively unbanked, creating the need for more financial solutions catering to this segment. Freelancers across East Africa are especially less likely to actively use banking services or have any savings accounts, opting for mobile money instead to transact. Freelancers subsequently have limited access to financial services like loans, credit and insurance, according to FreelancerKenya's Akolo. There are options aimed at financial inclusion, including digital credit, but their high interest rates and increased likelihood to be used for personal over business needs, as Mondato Insight previously described, raises concerns regarding these options' actual effectiveness in stimulating positive economic outcomes.


A Digital Talent Economy By Africans, For Africa
The players in the digital talent economy face an opportunity to develop Africa's economy by focusing on more long-term benefits. The solution, as WEF puts it, lies in "creating home-grown solutions rather than servicing the lower-skilled delivery end of the global digital market." A critical component to this shift will be the strength of the continent's trade agreements. Operational trade agreements in existence include the Common Market for Eastern and Southern Africa (COMESA), East African Community (EAC) and Southern African Development Community (SADC) that make regional trade within Africa smoother. A more digitally interconnected Africa increases the demand for high-skilled workers, with firms expanding across African countries in their search for more cost-effective options of employing remote workers to their firms. Companies like Ethiopia-based Gebeya currently facilitate the connection of remote workers to African companies.
Active Free Trade Agreements Cover Half of the Continent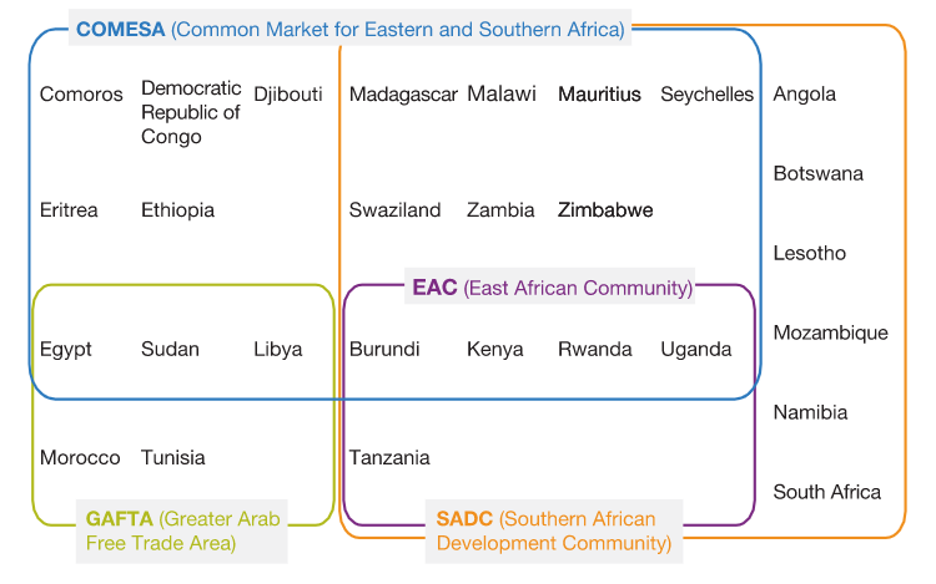 Source: McKinsey
The African Continental Free Trade Area [AfCFTA], the new kid on the block, is expected to dramatically increase intra-African trade. It is projected to expand the continent's income by $450 billion by 2035 and boost wages by about 9.8% for skilled workers. With easier trade across countries, intra-African business among firms is likely to increase, filling the gaps in domestic labor force across borders. AfCFTA is also expected to facilitate payments across the region through its centralized Pan-African Payments and Settlement System (PAPSS), which is currently being developed.
PAPSS is expected to boost the nascent cross-border payments industry in Africa. Some current solutions include Nigeria's Paystack, often likened to Stripe, which processes payments for businesses in three different countries (Nigeria, Ghana and South Africa). In Nigeria, Paystack is responsible for processing over 50% of online payments. M-Pesa works for many pan-African businesses as well, especially those operating in Rwanda, Tanzania, Uganda and Kenya. And for companies like Pariti, payment options like Paystack, M-Pesa and Flutterwave have helped with intra-African transactions. More inclusive solutions are expected as entrepreneurs and innovators seek to fill the payment gaps within Africa, boosting the intra-Africa gig economy further.
Three major issues stand out when it comes to elevating African digital talent solutions: capacity building, connecting talent to businesses, and enhancing cross-border payments solutions within the continent. Training hubs have emerged to build capacity, including Decagon, Semicolon, Moringa, and Umuzi. Nigeria-based Semicolon is a prime example of solutions by Africans for Africa. The company provides training in software engineering, business management and design thinking, with a focus on connecting their "natives" or trainees to local companies in Nigeria. These training centers in tech add to the growing number of market-ready skilled individuals that can create tech-related businesses or help them grow.
With the increase in startups and talent across the continent, connecting digital talent with businesses that need it is the next step. Firms that bridge this gap are emerging, including Gebeya, a talent marketplace that serves the African market. Pariti, a Kenyan startup, is another key contributor, connecting startups with much-needed talent. Pariti facilitates access to resources and knowledge for startups in a bid to make them more investment-ready. It provides a community of freelance experts, from within the continent and beyond, to provide feedback to startup founders and collaborate with them to improve their startups. Pariti creates an environment for founders to learn and potentially join the freelance experts to share their knowledge with other startups in the ecosystem.
The online digital economy faces a myriad of challenges and opportunities in the coming years. From upskilling an underskilled workforce to enabling access to resources needed for the gig economy — in particular computers and affordable Internet connection — the path to realizing Africa's potential in the online gig economy will be long and winding. But an opportunity presents itself in building and scaling home-based solutions that create employment in high-skilled capacities and command higher pay than low-skilled online gig services currently provide. Driving forward the upskilling efforts currently underway will be essential in giving the continent an edge in accessing high-skilled work opportunities in Africa and abroad — which will in turn elevate Africa's digital gig economy regionally and as a crucial element to a globalized digital workforce.
© Mondato 2021
Image courtesy of Sajjad Hussain M
Click
here
to subscribe and receive a weekly Mondato Insight directly to your inbox.