M-Payment Tech Drives Remittance Innovation
~3 min read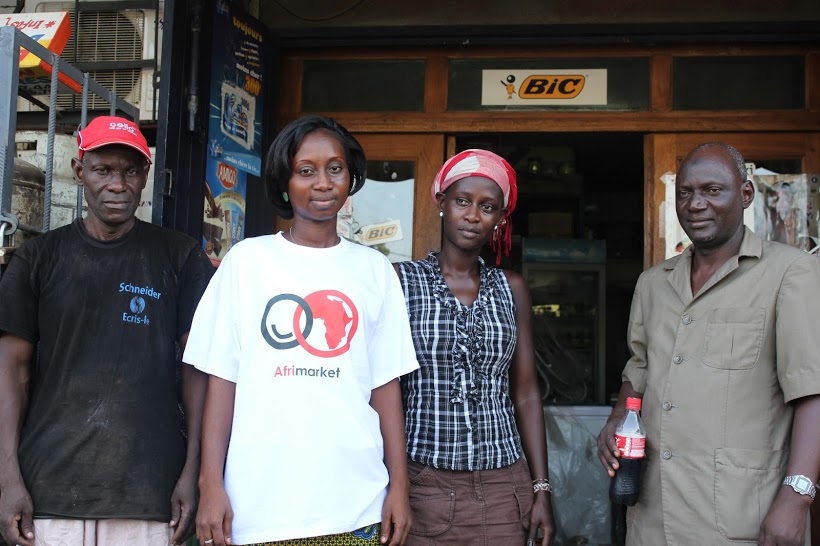 The existing international money transfer realm is often expensive and inefficient for migrant workers, particularly those sending money to African countries. Leveraging an innovative, sound-based mobile payments technology, France-based startup Afrimarket aims to address this challenge, enabling migrants to send dedicated funds to their families back home at a fraction of the price of traditional money transfer giants.
In 2012, African migrant workers sent nearly US $60 billion in remittances, paying more to send money home than any other migrant group. In fact, the average cost of sending money to Africa is almost 12 percent, much higher than the global average of 8.96 percent.[1] While the rise of mobile money transfer platforms is increasingly driving down these costs, as we covered in this Mondato article, they remain prohibitively high for many remittance senders. Further, much of the money that manages to make it home is not used for its intended purpose – rather, it is often diverted to other needs deemed by the recipient to be more important.
Driving Down Prices With Mobile
Cutting out money transfer agents and other middlemen in favor of mobile phones, the Afrimarket platform is able to drive down fees for remittance senders, and thereby increase the amount of money that reaches the intended recipient. To send dedicated funds via Afrimarket, migrant workers simply need to log into their online Afrimarket account (soon to expand to brick-and-mortar agents in sending countries), enter their payment information, specify the recipients' phone number, choose a specific point-of-sale for funds to be received, and click send.
What distinguishes Afrimarket from other mobile remittance platforms is what happens on the recipient end. Through the platform, money is transferred from the sender's Afrimarket digital account in the form of credit (rather than cash), which can only be redeemed at designated point-of-sales, and used for specific purposes. This approach supports research conducted by the UK Department for International Development in 2011, which showed that 65 percent of those in the Ghanaian diaspora wanted more control over how the money they were sending was spent.[2, page 4] According to Rania Belkahia, Afrimarket's President: "Via the mobile phone, Afrimarket will give migrants an easy and accessible way to allocate funds so that basic needs, health, schooling, and other priorities are met first and foremost."
Technology Sets Afrimarket Apart
Beyond its unique system of receiving funds, another unique aspect of the Afrimarket platform is its use of the TagPay mobile payment platform, which is powered by Near-Sound Data Transfer (NSDT) technology. This technology, a sound-based alternative to NFC mobile payments, works by generating a unique and random audio signal used to sign a contactless m-payment transaction securely. According to Afrimarket co-founder Jeremy Stoss, the technology was carefully chosen both for its high level of security, and also for its interoperability – the platform is both operator and mobile device independent.
By using audio frequency instead of radio frequency (which NFC relies on), NSDT is able to work on any existing or future handset and does not require merchants to purchase any specific hardware or app. It thus enables merchants to accept payments on a range of devices – from the most basic feature phone, to a custom-built POS terminal, to a variety of options in between. Customers, similarly, can make payments from any mobile phone, regardless of mobile operator or operating system. For Afrimarket, this interoperability is essential as they look to expand into rural areas, and new countries.
In addition to interoperability, the TagPay platform offers advantages over existing mobile payment options in emerging markets, which often require merchants to pre-finance credits, to be paid back when each transaction is made. With TagPay-integrated Afrimarket, this is not the case, as the money sent from the diaspora is credited directly through the system, and the merchant is paid as soon as the transaction is complete. Using the Afrimarket platform also cuts down on the security risk of handling cash, which is a significant challenge in some of the countries where the platform will be deployed.
Already, Afrimarket has a network of 15 merchant partners in Abidjan, Ivory Coast, including some of the most prominent pharmacies, said Stoss. The startup will launch their full service beginning in June, and then expects to expand throughout West Africa over time.
Can Sound-Based M-Payments Rival NFC?
Afrimarket provides an interesting case study for NSDT, which has emerged as an innovative technology alternative in the contactless mobile payment space.  While NFC remains formidable competition, the NSDT-powered TagPay platform has grown globally, currently supporting 30 mobile money services, predominantly in Africa. Silicon Valley-based Naratte has developed a similar sound-based payment software called Zoosh– which emits high-frequency sounds to deliver data over fast, secure and reliable connections, according to a ReadWrite article. Unlike TagPay, however, Zoosh requires merchants to purchase specialized (although low cost) hardware to attach to their existing POS system.[3]
Given the minimal investment required for either consumers or merchants to use sound-based contactless payment platforms, this technology offers significant advantages over NFC, both in emerging markets and in developed economies. Particularly in the in-store retail space, where NFC has struggled to gain momentum, we may see this innovative technology making a splash in the near future.