Mondato Summit Africa: the highlights
~3 min read

Over the past two days, over 100 representatives from more than 50 stakeholders right across the MFS spectrum, including telcos, banks, retail, social media and financial inclusion, gathered in Johannesburg for the Mondato Summit Africa to discuss the theme 'Re-defining Mobile Financial Services in Sub-Saharan Africa'. 14 countries were represented by a series of engaging speakers who shared their insights on MFS in Africa. They included former Safaricom CEO and current Director of Mobile Money for Vodafone Group Michael Joseph, MTN Group Chief Commercial Officer Pieter Verkade, PriceCheck CEO André de Wet, Groupon South Africa CEO Daniel Guasco, and Mondato CEO Judah J. Levine.
A number of key themes emerged during the presentations and networking sessions, but three main issues kept resurfacing: how to drive innovation; how to move beyond remittances; and how to overcome barriers in MFS adoption.
There was a fair share of controversy, with Michael Joseph unafraid to put his perspective to the representatives of the banks present.  As Ilze Wagner of Nedbank put it, MNOs and banks are both used to being gorillas in their negotiations, so when you put them in a room together, things get interesting. Nonetheless, the need for effective, but realistic, partnerships was something that came to the fore. Michael Joseph, for example, ascribed the failure of M-KESHO to a lack of realistic execution of what was a fundamentally good idea.  Christopher Pruijsens of Sterio.me, however, took the time to point out that when it comes to their own core business, MNOs played a similar role to the negative one that Michael Joseph had sought to pin on the banking sector.
Über-disruptive Uber was a topic of conversation among many of the participants over coffee or wine, representing as it does what many attendees saw as the epitome of embedded and frictionless MFS (or the "magic" as Uber Johannesburg's General Manager Alon Lits put it).
What was certain was that there is a great deal of excitement and complexity in the MFS space in Africa that is going to lead to different conclusions in different environments. Trying to apply a one-size-fits-all approach across the African continent is almost certainly going to lead to failure.
What we saw over two days in Johannesburg, however, was the breadth and depth of ideas surrounding MFS innovation in Africa.  We are already looking forward to next year!
Congratulations to our two award winners:
African MFS Social Impact of the Year

African MFS Innovation of the Year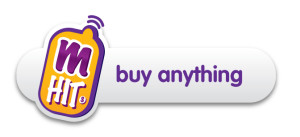 For day-by-day write-ups of the Summit, see here for Day 1 and Day 2.
For the full Storify of how the two days panned out, see below, or click here for the slideshow version.
Click here to subscribe and receive a weekly Mondato Insight direct to your inbox.