Making mCommerce Logistically Possible
~6 min read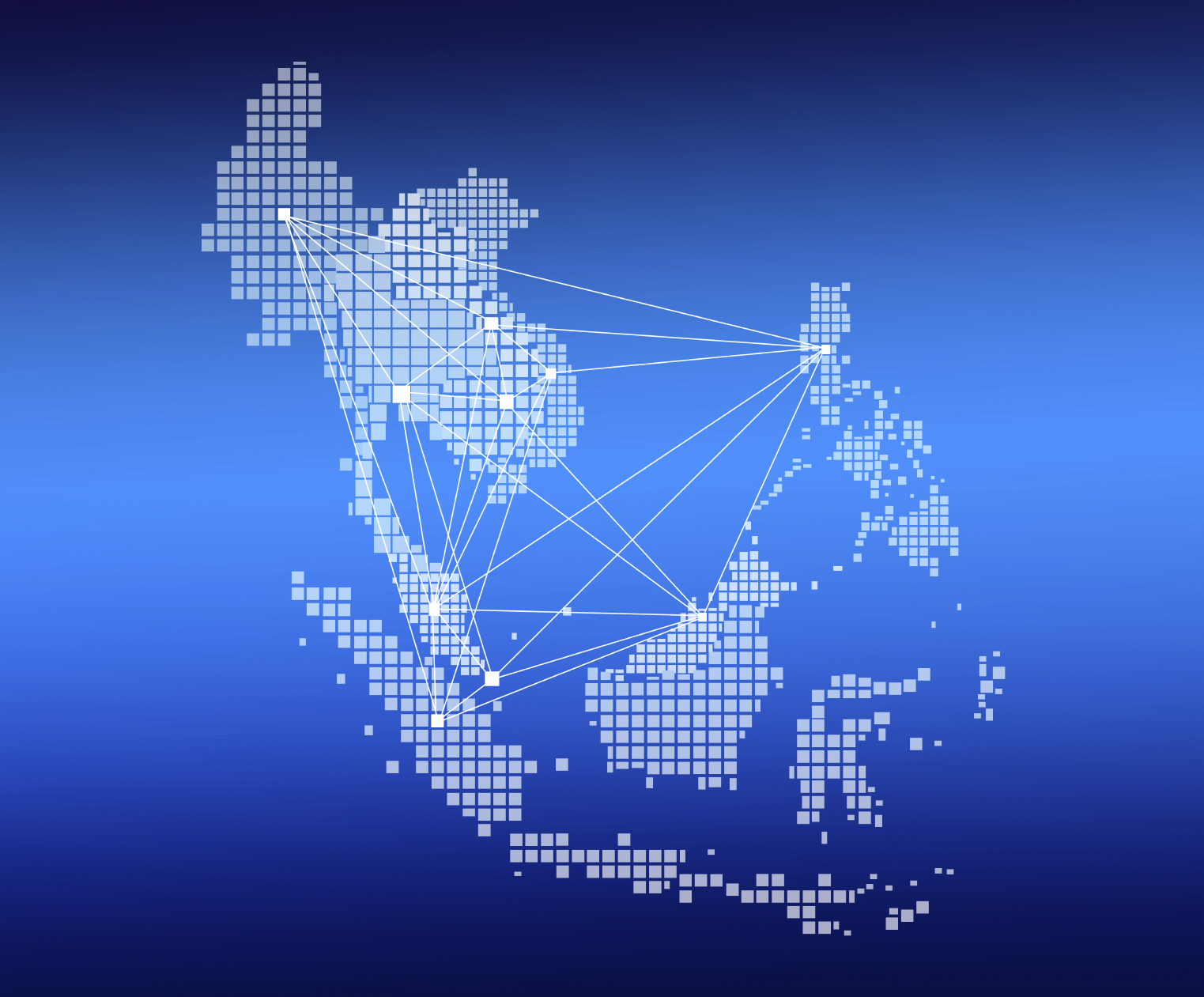 'Logistics' is hardly one of the sexier words in the red-hot space of mobile finance and commerce. Nevertheless, in some parts of the world, particularly Southeast Asia, logistics operations, and the companies that stand behind them, hold the potential to transform commerce, particularly e-commerce, right across the region. As the Tech In Asia website declared in a story published last summer, "In Southeast Asia, the real money is in logistics, not e-commerce".
Credit and debit card usage in Southeast Asia remains relatively low in comparison to more advanced economic regions, and cash-on-delivery is still the preferred payment method. As recently as 2013, online shopping accounted for less than one percent of retail sales. Compounding these problems is the fact that logistics companies in the region have until recently failed to meet the increasingly high demands of the "on-demand" / "sharing" economy, making the hurdles e- and mobile commerce businesses have to overcome also significantly higher than in Europe and the Americas. And in a "mobile-first" region like Southeast Asia, internet connectivity means, in effect, mobile connectivity.
It only takes a scan of some recent headlines in the area to gauge the scale of the potential opportunity: when Alibaba feels the need to invest US $249 million in a key regional player in logistics and parcel delivery, SingPost, and Rocket Internet spends more than US $1 billion on improving the infrastructure behind its Southeast Asian online retail businesses, the room for improvement is easy to discern. Nevertheless, a number of businesses in Southeast Asia are making a name for themselves by revolutionizing the logistics business, and in the process are catalyzing the growth of mobile commerce in Southeast Asia for international brands and small local players alike.
From the bottom up
One of the most high profile tech startups in Indonesia is Go-Jek, a motorbike transport and courier service that has often been described as "Indonesia's Uber for motorcycles". By cladding thousands of Jakarta's ubiquitous informal motorbike taxis (ojeks in Indonesian) in uniform green jackets and giving customers the ability to summon them via a smartphone app, Go-Jek has not only transformed the transportation industry in Indonesia's major cities, it is also aiming its sights on, well, just about everything. Not everyone is happy, and last month a ban was put in place on app-based transportation companies, only swiftly to be reversed by intervention from Indonesia's president after a vocal wave of apptivism from fans of Go-Jek, Uber and the like.
"An ojek for every need" is the company's slogan, as it expands from passenger transportation and courier services into online grocery shopping (Go-Mart) and, crucially, delivery. Go-Jek's Go-Life service promises customers the ability to order up to their door anything from a manicurist to a mechanic. Critics have questioned the business's ability to scale and become profitable in the notoriously competitive Jakarta passenger transport business while attempting simultaneously to tackle multiple value-added services, but founder Nadiem Makarim insists that the Go-Jek app (downloaded almost half a million times in 2015) is the entry point into a massive logistics network that has latent capacity to absorb higher value economic activities than passenger transportation.
From the top down
So while Go-Jek, GrabTaxi and other similar app-based services are attempting to increase the value that ojek drivers can provide to customers by turning them into a logistics network, more traditional logistics companies such as SingPost are being challenged by upstarts such as Ninja Van in Singapore and Malaysia and aCommerce in Thailand.
Ninja Van has adopted what is, in some respects, the opposite approach to logistics to Go-Jek. As a company that focuses on last-mile delivery, the mobile revolution for Ninja Van drivers comes from the algorithm that ensures that drivers can keep to the optimal delivery route that enables them to deliver the most parcels in the shortest period of time. And while Ninja Van maintains its own fleet of over 100 vehicles, it copes with peak demand by buying up spare capacity on partner fleets, such as McDonald's delivery trucks during the fast food company's down periods.
As with Uber, Go-Jek and other companies taking part in the "on-demand" economy, the use of a smartphone as a combined GPS tracking device and handheld computer means that both businesses and consumers can know where drivers are at any one point in time and, more crucially for the consumer, how long it is going to take to get to them. This aspect is central to the efforts of companies such as aCommerce to revolutionize parcel delivery across Southeast Asia by ensuring that the customer is at home when the delivery driver turns up.
While this might sound like an obvious goal for a logistics company located anywhere in the world, in Southeast Asia its importance is amplified by the potential loss in sales to businesses through returns, which may run as high as 10 percent. When the payment model is cash-on-delivery, with no delivery there is no cash, and consequently not only is there no sale but attempted delivery costs have been incurred.
A quick look at aCommerce's website tells you that it is more than simply a regular B2B logistics company. "Send us your products and we will stock, deliver and drive your online sales across Southeast Asia." By offering a "one-stop shop" for regional expansion, aCommerce hooks itself onto the back-end of the retailer's website and takes ownership of the customer relationship on behalf of the retailer, from customer support to making the delivery man the final part of our customer sales team. This approach, and the level of engagement between the driver and customer that mobile phones facilitate, has driven down return rates to below one percent.
M-Payments?
Despite all the advances made in recent years in e- and m-commerce by logistics and transport companies, the enormous gap that exists between online ordering and online payment remains substantial. The fact that aCommerce offers as one of its value-added services the ability for customers to pay with a credit card on delivery demonstrates that in addition to Southeast Asia being a "mobile-first, no-tail" region when it comes to the internet. There may also need to be an acceptance that the payment model built around Web 1.0 (which involves typing a 16-digit credit card number into an online form) may never take off in economies where most people will have had a mobile phone long before they ever (if ever) get a credit or debit card.
If any one player seems likely to seriously challenge this prediction it is Thailand's Ascend Corporation, the parent company of one of the country's three major mobile wallets (True Money), one of the largest logistics companies in Southeast Asia (Aden), and Thailand's largest C2C e-commerce marketplace (WeLoveShopping). With its own successful mobile wallet, complete with reloadable virtual MasterCard debit card, sitting at the center of its operations, Ascend has the potential to leverage its operations to create a seamless consumer experience. It has recently demonstrated its ambition by expanding its online retail website, iTrueMart, to the Philippines, and launching its mobile money wallet in Myanmar and Cambodia.
Payment alternatives such as direct carrier billing are going some way to filling in the payments gap, but the gap itself is a vast chasm. Nevertheless, Southeast Asia is coming up with its own localized alternatives, such as the integration of popular social media such as Instagram with Line, the country's most popular chat app. Potential customers are connected to a retailer via Line, and can submit payment details (via bank transfer, for example) on Line. And while this may for the moment seem slightly clunky, it is likely to only be a temporary precursor to a more efficient and local fintech payment alternative.
When Asia-Pacific's fintech wave of cashless payments eventually does hit the shore, companies that are currently creating value-added services and "Uberizing" the logistics business are potentially well placed to cash in on an m-commerce bonanza. Logistics may not be sexy, but by making the company more than just a parcel deliverer and turning it into an e-commerce enabler, it does have the potential to be very profitable.
© Mondato 2016. Mondato is a boutique management consultancy specializing in strategic, commercial and operational support for the Mobile Finance and Commerce (MFC) industry. With an unparalleled team of dedicated MFC professionals and a global network of industry contacts, Mondato has the depth of experience to provide high-impact, hands-on support for clients across the MFC ecosystem, including service providers, banks, telcos, technology firms, merchants and investors. Our weekly newsletters are the go-to source of news and analysis in the MFC industry.
Click
here
to subscribe and receive a weekly Mondato Insight direct to your inbox.