Will Apple and Samsung Get Zapped?
~5 min read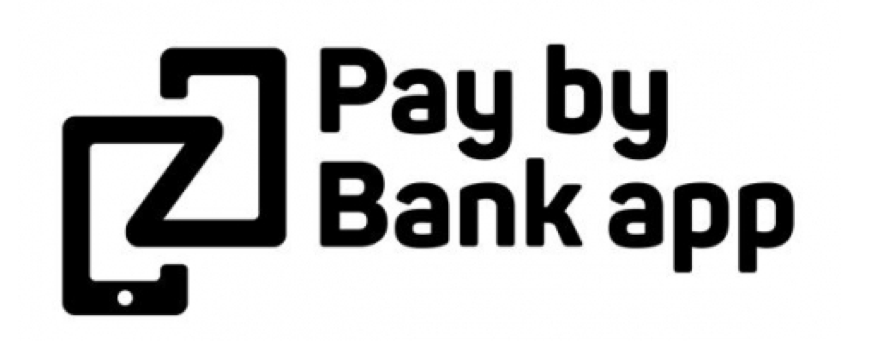 In the world of mobile payments, much attention of late has focused on the collision in the United States between Apple Pay and the retail consortium operating under the name of Merchant Customer Exchange (MCX). MCX, led by Walmart, Target and other big name chain stores seeks to cut the card operators out of the payment process by creating a payment app that linked directly to bank accounts. But retailers haven't been the only ones to notice the attraction of this model. Across the pond in the UK, where Apple Pay is due to launch next month, Britain's major banks have come together to create a similar model: Zapp.
Industry Collaboration
Britain's banks have already demonstrated that the banking industry need not be left behind by the mobile revolution. Last year *Mondato Insight *highlighted the case of Paym, a P2P bank transfer function that sits within a customer's mobile banking app and facilitates free, instantaneous interbank transfers. Five banks also allow it to be used for payments to small businesses. Paym uses registered mobile numbers as a proxy for the sort (Swift) code and account number. Crucially, however, Paym was a co-operative venture from the industry body, the Payments Council, which has meant that the service is available to customers of 16 banks, covering the vast majority of the UK's retail banking customers. By the end of 2014, 1.8 million customers had registered their mobile numbers with the service, though this accounts for barely 5% of the UK's 18-64 year old population. In December 2014, Paym processed 100,000 transactions with an average value of £58 (approximately US$90).
The UK banking industry has not been resting on its Paym-purchased laurels, and has been working for several years on its own in-app mobile payment option: Zapp, which last week launched its formal paymark. This will indicate to consumers that a retailer accepts Zapp-powered mobile payments. Zapp is owned by VocaLink, the private company that is itself owned by a consortium of 18 British banks, and which builds and operates the UK's digital payment infrastructure, including the Direct Debits and BACS credits systems, the Link ATM network, and the UK Faster Payments system (upon whose rails Paym and Zapp will ride).
As one might expect, or at least hope, from a deployment ultimately owned by a consortium of banks, Zapp's development has proceeded cautiously and prudently, rather than rushing to market with a half-baked offering. It currently plans to become available to the customers of five of the UK's largest banks, which have about 35% share of the market between them. Notably absent, however, is Barclays, who recently also announced, that unlike its competitors, it would also be sitting out the launch of Apple Pay in the UK.
Trust
Zapp claims that at launch 23 "major retailers" will support it. Interestingly, one of these is the supermarket chain Asda, which is owned by the Apple Pay-phobic and driving force behind MCX, Walmart. Nonetheless, an autumn 2015 launch will probably also mean that Zapp will be able to ride the wave of interest in mobile-originating payments that will likely be created by the media circus that will follow the launch of Apple Pay in the UK next month.
It is clear that Zapp seeks to leverage consumer trust in banks to position itself as a safe and secure mobile payment option (see a recent Mondato Insight on banks' inherent advantages over other players in this regard). Zapp's CEO, Peter Keenan said last week that customer testing had shown that it would be "extremely effective in giving consumers the confidence that their mobile payment is backed by their trusted bank." Zapp will reside within consumers' own mobile banking apps, and after being securely initiated it will also give a choice of which account from which to make the payment. This will give the Zapp mobile payment option both an air of familiarity, and of security, as (like Paym before it) it is no more or less secure than the bank app it inhabits, and which the consumer had already downloaded (and presumably already trusts).
Like Apple Pay (and indeed Samsung Pay when it launches), Zapp will use tokens, meaning retailers will not have access to the customer's bank details. And unlike MCX, retailers will not have to persuade customers to share them in order to use the service, meaning it is likely to have a significant advantage over MCX or any other retailer-driven equivalent. As well as being used for secure online payments, Zapp will also have an offline, in-store presence. *Mondato Insight *spoke to Zapp's CEO, Peter Keenan, about Zapp's POS functionality. While somewhat coy about how it will work in practice, he did say that it would work in a similar way to a contactless card, indicating that it would appear to be getting onboard the NFC bandwagon. "We envisage Zapp POS payments being used anywhere that you can currently use a contactless card payment" he went on. "The technology to power Zapp payments is built and tested. We are currently working with our retail and technology partners to integrate it into existing terminals."
Online to Offline
In many ways, Zapp is what MCX wants to be. And although they are different markets and products, the slow, but not disastrous, uptake of Paym shows how difficult a sell MCX's proposition may be. Both Paym and Zapp come with the full security and integrity of the customer's own trusted and familiar bank standing behind it, and are already built into the customer's own retail banking app. Even with that backing, Paym has shown unspectacular adoption figures (its adoption and usage among 16-34 year olds, who account for 70% of Paym users, is in the region of a more respectable 8%). Due to the relatively higher frequency of retail payments compared to P2P, it is likely that Zapp will be able to achieve a higher figure than this within a short timescale. Moreover, as the Starbucks payment app has demonstrated in the United States, with a sufficiently attractive loyalty scheme and the right incentives, customers can be persuaded to use their mobile phones for payments. Whether Zapp can integrate retailer's loyalty schemes (as Apple Pay recently announced it had done), could be a big factor in determining its ultimate success or failure.
Zapp's decision to begin with only online payments also seems like a sensible one. Not only will 'Pay by Bank app' complement consumer mobile shopping behavior, it will make the transition for adoptees from online to offline payments more intuitive, rather than the sudden behavioral shift that something like Apple Pay needs to engender. And while it would be foolhardy, in the short-term at least, to predict widespread adoption and usage of any mobile-originating payment system, Zapp has a number of advantages that may play in its favor after it launches. The devil is, as ever, in the detail, and we look forward to seeing Zapp in action come the fall of 2015.
©Mondato 2015. Mondato is a boutique management consultancy specializing in strategic, commercial and operational support for the Mobile Finance and Commerce (MFC) industry. With an unparalleled team of dedicated MFC professionals and a global network of industry contacts, Mondato has the depth of experience to provide high-impact, hands-on support for clients across the MFC ecosystem, including service providers, banks, telcos, technology firms, merchants and investors. Our weekly newsletters are the go-to source of news and analysis in the MFC industry.
Click here to subscribe and receive a weekly Mondato Insight direct to your inbox.