And The Winner Is...Mobile Donations
~3 min read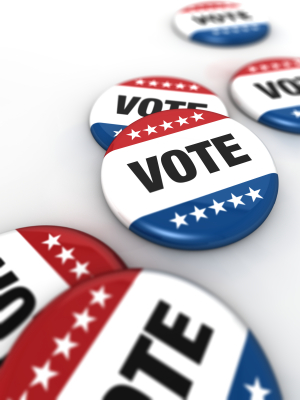 The votes are in and Barack Obama will be the President of the United States for the next four years. While this year's election was a historic moment for Americans, it was also a game-changer for mobile donations, with 10 percent of donors opting to send money to their favorite candidate via their mobile devices.[1] Over the course of the campaign, each candidate experimented with a variety of mobile payment methods, though there is still a long way to go in perfecting the mobile fundraising model.
 
Tapping into an American public increasingly eager to use their smartphone for everything from shopping to checking e-mails, both the Obama and Romney campaigns developed a series of mobile-based donation options. We surveyed a few of these offerings in a  previous newsletter, such as the candidates' use of mobile point-of-sale system Square to collect donations. Since then, other platforms have emerged to streamline the mobile donation process and capitalize on ever-increasing volumes of mobile users.
 
Significantly, changes to Federal Election Commission (FEC) regulations in June enabled political campaigns to accept donations via SMS, an opportunity that the Obama campaign quickly seized. By texting GIVE to a designated mobile short code, supporters were able to donate up to $50 each billing cycle, which was charged directly to the donors' cell phone bills.[2] The Romney campaign followed suit only a week later, launching a similar text-to-donate platform in the hopes of reaching busy, grassroots supporters.[3]
 
While both campaigns have kept mum on the exact amounts contributed by mobile donors, results from a September Pew survey on "Presidential Campaign Donations in the Digital Age" showed that mobile donations comprised a significant chunk of total donations. Among the 13 percent of US adults who made a contribution to one of the presidential candidates, at least 10 percent donated via mobile. However, the results also showed that there is a long way to go before mobile becomes a mainstream donation method. Of those surveyed, 67 percent gave money via telephone or the mail, with 50 percent donating online or via e-mail.[4]
 
Mobile Reduces Friction and Increases Revenue
 
For political candidates, mobile payment integrations have opened up previously untapped sources of revenue by reducing the friction associated with online or paper-based giving.  Evidence from a mobile fundraising campaign launched by the Obama team in March showed that donors are more likely to give when there are fewer hoops to jump through. The campaign, which targeted supporters who already had credit cards on file, had a 20 percent higher response rate than phone-based calls to action.[5] Mobile-based platforms, in contrast to e-mail or other fundraising campaigns, tap into the "impulsive" characteristic of mobile. With mobile phones usually kept within an arm's reach, in pockets or purses, it is easy for mobile users to react immediately to calls to action, donating on the spot when the impulse strikes.
 
Mobile donations also hold other benefits for political campaigns, enabling them to reach grassroots, small-dollar donors, who are often overlooked in the race to secure large-scale campaign funding. "Accepting small donations by text message will help us engage even more grassroots supporters who want to play a role by donating whatever they can afford to the campaign," said Jim Messina, Obama campaign manager.[6] Digital donations can further be used to reinforce candidates' political agendas, as explored in the next article.
 
An opportunity that only comes around every four years, this year's US presidential election served as a unique testing ground for what is possible in terms of political donations. Moving forward, how can campaigns, regulators and technology providers use lessons learned in this election season to develop more widely-used mobile donation platforms? One important aspect will be more actively promoting mobile donation capabilities. It is possible that a significant contingent of donors during this election simply were unaware that they could donate via text.
 
Further, stringent FEC regulations still impede a completely streamlined donation process, requiring input of address, occupation and employer for all donations above USD $200 and capping monthly text message donations at USD $50.[7] While it is unlikely that these rules will be changed, and in many cases such a regulatory change could be undesirable, campaigns may be able to work within them to create more user-friendly mobile donation platforms. For instance, a self-populating form drawn from information already inputted into one's mobile device may reduce the keystrokes required and encourage use.
 
As mobile payments systems continue to evolve, there is no question that mobile will continue to play an important role in the political realm. What remains to be seen, however, is if mobile donations will replace traditional fundraising methods, and when.