Auto Fintech: Driving the Smart Vehicle into Uncharted Territory
~9 min read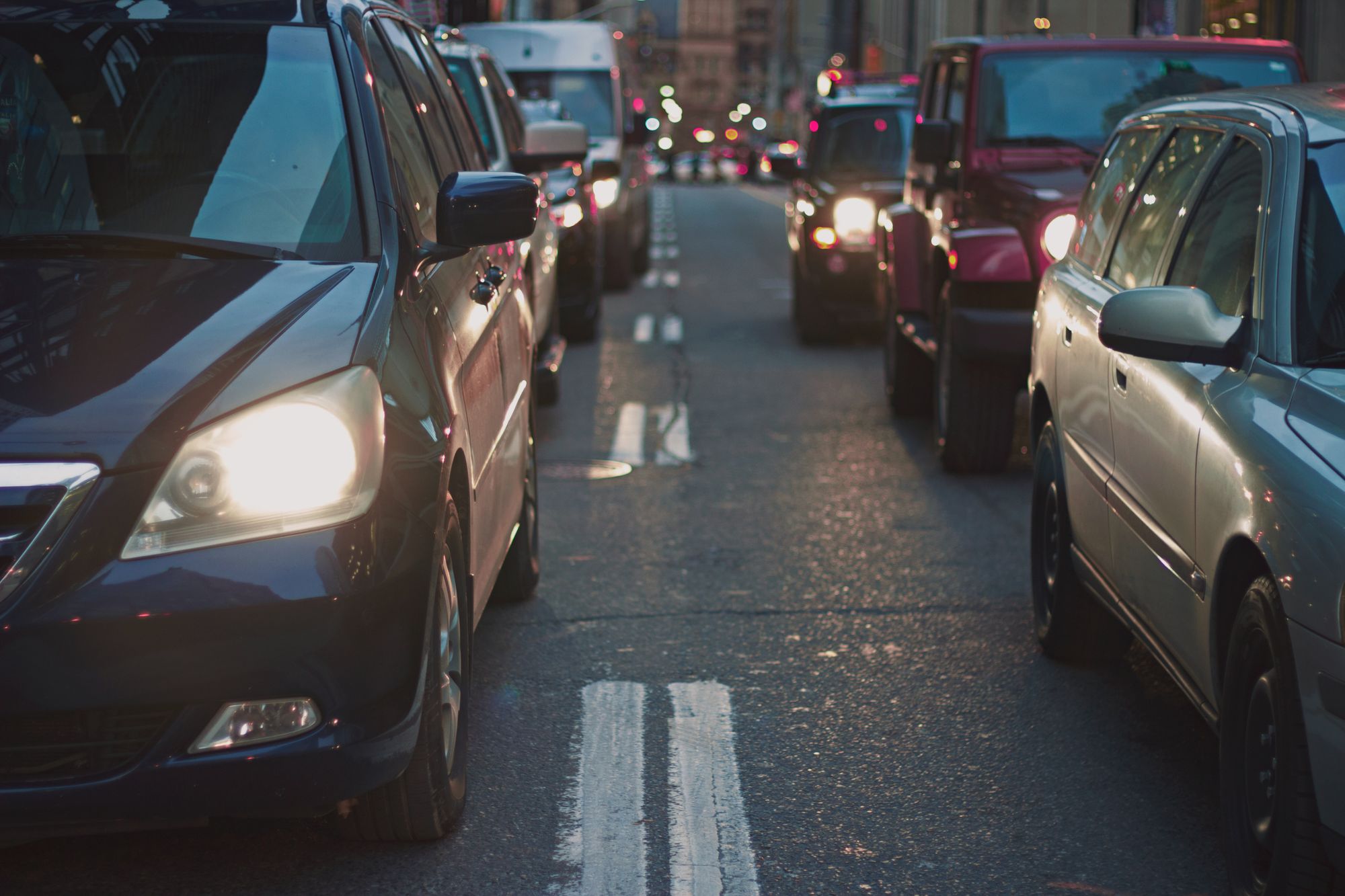 The rapid onset of connected autonomous, shared and electric vehicles is ushering a new digital age in the auto industry. As vehicle-related components are digitalized, the path to interrelated automotive fintech solutions is being turbocharged through big data, IoT and AI. The convergence of automotive technology and fintech will culminate at some point so the vehicle becomes an extension of a smartphone with all its potential use cases — as well as its risks in areas like cybersecurity and data privacy. Though such digitalization efforts are picking up steam, the fully connected, immersive digital environment that auto fintech envisions still faces significant twists and turns along the way.


A Test Drive on the Information Superhighway
Digitalization of the automotive space will open up a variety of revenue streams in the near future, but for now, transactions are furthest along in digital market adoption, particularly in the context of COVID-19. Auto buying fell by 71 percent last February in China and 80 percent and 47 percent last April in Europe and the U.S., respectively. This downward pressure on purchases through traditional dealerships accelerated a trend towards online car shopping. In a recent CarGurus survey, 61 percent of consumers said they would purchase a vehicle online, a significant uptick from the 32 percent interested before the pandemic hit. More than 80 percent of car shoppers used digital sources to start their car-buying journey. While it's little surprise that two-thirds of potential customers between the ages of 18 and 34 years old would prefer not to visit a car lot for their next auto purchase, the expansive adoption of ecommerce during the pandemic has broadened the segment of online shoppers to attract older consumers as well.
Many automakers recognize that consumers are shifting gears to the digital marketplace instead of spending the average 3.6 hours at a car dealership. Daimler AG, makers of Mercedes-Benz, announced their objective to have 25 percent of passenger car sales sold via digital channels by 2025. This pace of digital adoption is partly limited by franchise laws in the U.S., hampering innovation in that space, although car dealerships in Europe and Asia don't face such regulatory restrictions.
When it comes to digital financing, automakers and fintech lenders are partnering to offer the best rates and incentives, but many original equipment manufacturers (OEMs) are disinclined to give up a lucrative part of their business to a third-party fintech company. Online car sales have instead gained more traction in the used vehicle marketplace, which has proven nimbler and less resistant to rapid digital adoption than legacy OEMs.
Evidenced by used car e-retailer Vroom's recent splurge on an expensive Super Bowl ad, auto e-retailers are still overcoming a lack of consumer awareness. Despite the relative openness of consumers to digital auto transactions when surveyed, of the US$840 billion spent on used car purchases last year, less than 1 percent of the sales were transacted online, in contrast to the 39 percent of clothing purchased online. However, buying apparel also doesn't require multiple agencies to verify car ownership titles, vehicle registrations, credit histories, insurance, and the like.
"There has been a meaningful acceleration in the way customers are starting their car shopping online and completing the transactions through digital commerce… The auto industry is very ripe for development. However, automobiles have been late to the ecommerce game. One reason that the auto fintech sector has been slow to develop is that the financing, underwriting, title transfers, car registration, and asset holding processes are very different than ecommerce for most consumer goods that can be easily delivered by the postal service."
Toby Russell, Co-CEO of Shift
Though the regtech is yet to be fully sorted out and streamlined, these days, the entire auto purchase can be transacted and completed online end-to-end. Algorithms customize search results so customers can efficiently and quickly arrive at their decision. In the case of Shift, vehicles can be delivered to customers for a no-contact test drive and the car purchase and related processes, including credit checks, loan signatories, auto insurance or gap insurance, warranty options and title transfers, can be completed digitally on a secure Shift iPad. By 2025, approximately 20 to 25 percent of business-to-consumer sales for auto loans and leasing is expected to be completely online, with further advances and adoption in VR likely to aid this remote auto shopping experience.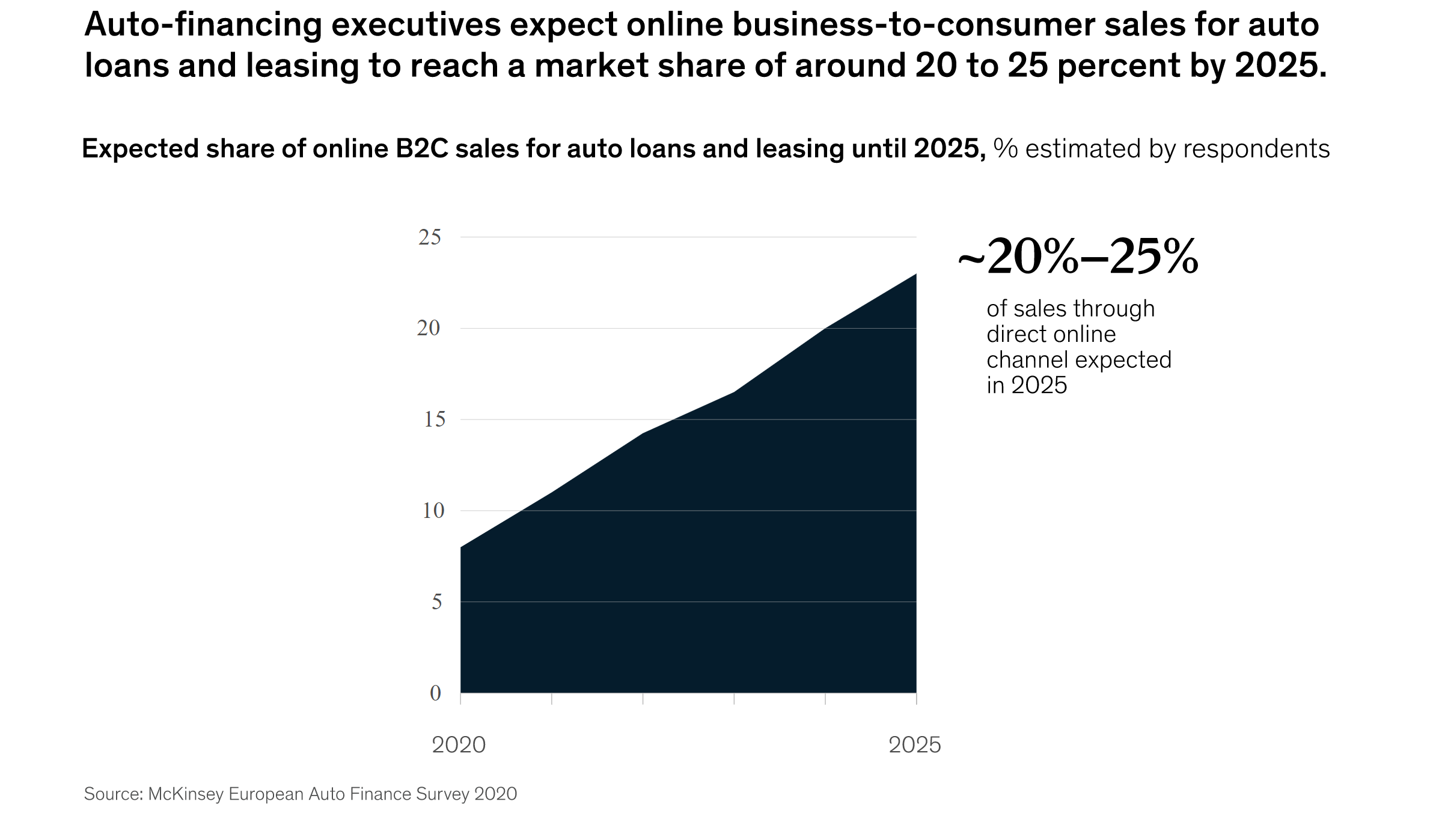 For those not looking into private car ownership, as is the case for many millennials and urban dwellers, auto fintech solutions are already emerging for those consumers segments as well. Vehicle subscription services such as Canvas, flexible leasing models with non-binding time commitments, and robotaxis, which are already in use in China, are viable digital transport options. Once the pandemic is under control, there will be renewed usage of ride-hailing and shared cars from the Ubers, Didis and GoJeks.
"The way we're going to be owning vehicles will be different. Companies needs to think outside the box about how they're going to deal with the future. Many people will want access to vehicles on a needs basis and revolutionize the way we own cars."
Professor Hayder Radha - MSU Foundation Professor of Electrical & Computer Engineering, Michigan State University


Vehicular Data: Worth More Than the Car Itself?
Down the road, data generated by a vehicle may potentially be worth more than the transport itself. KPMG estimates that automobile data collection will be worth US$450 to $750 billion by 2030. Connecting smartphones to cars allow vehicles to access fintech apps on mobile devices, but this connectivity is primed to go both ways: vehicular data will be conveyed to nearby transportation infrastructure, gas stations, insurance companies, restaurants, and much more.
In today's digital world, approximately 75 percent of vehicles are "connected" in some way. A car might use a navigation system to take passengers to their destination, or a smartphone can be plugged into the car to obey voice commands. Tesla enables its vehicles to record and send real-time data, and MirrorLink, an open-source car-technology company, already brings smartphone content to the dashboards of VWs, Peugeots, and Suzukis.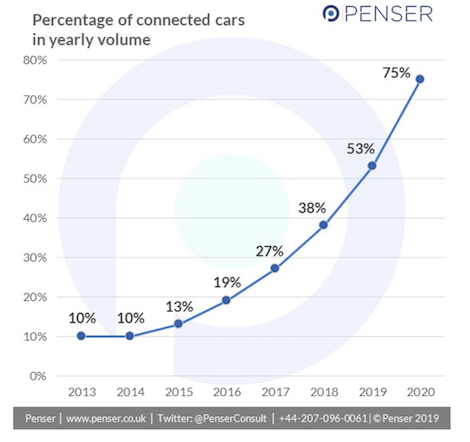 The auto tech industry is positioning the vehicle to act as an IoT platform that interfaces with vendors. This will enable it to become an integrated mobile wallet without a third-party payment provider, or the auto can be an embedded POS terminal itself using biometric authentication for authorization. Automakers are designing dashboards with the ability to complete in-car payments, like Jaguar in the U.K. and Mercedes-Benz in some markets. Shell already has a mobile payment system linked to their customer loyalty program, which allows customers to pay for their gas from their smartphone without departing from the driver's seat.
Vehicles themselves can automatically pay usage-based insurance premiums based on driver analytics detailing driving habits, violations, and accidents. Data can be fed back to telematics insurtech companies for real-time rate adjustments, as mentioned in a previous Mondato Insight.
Though still in its early stages, vCommerce, or voice commerce, will allow passengers to shop in their car by giving voice commands to fill their online shopping carts, a natural progression from smart speakers increasingly used in homes. Autonomous vehicles will be akin to mobile offices or mobile shelters, says Yunshi Wang, Director of the China Center for Energy and Transportation at the University of California Davis.
"In China, a person's phone number is linked to an individual like a digital identity card so their ecommerce profile is connected to their phone number. That phone number can be easily associated with a person's vehicle when it's used for ecommerce. The vehicle and smartphone will complement each other."
Yunshi Wang - Director of the China Center for Energy and Transportation, University of California Davis
Marketing services linking personal identity with a VIN, or vehicle identification number, is on the verge of taking hold in Asia and will trend globally in the coming years. Data repositories and AI will allow fintech organizations to assess a vehicle's travel history and maintenance alongside an individual's credit history to create new revenue streams with targeted advertising, promotions and service options.
In Europe and the U.S., data privacy concerns might slow adoption as these data mining features gain increasing sophistication and invasive depth. But this integration of tech solutions evokes the promise of an "automotive superapp," likely to take shape in China first owing to its already-impressive mobile superapp ecosystems. Fintech and mobility organizations in China are laying the early groundwork for such joint ventures. DiDi, China's largest ride-sharing transportation company, is branching out to the fintech world with DiDi Finance, which offers auto financing, insurance and wealth management services in partnerships with traditional financial institutions like the Bank of Shanghai.
Artificial intelligence, cloud computing and 5G will enable unique data avenue streams that can only be derived through auto tech. Real-time data can help customize marketing preferences for drivers, which in turn will be highly valuable information for data analytic companies.
"Fintech is creating a whole new dynamic in underwriting in the auto industry. The ability to get useful customer data, like FICO scores for underwriting, will be a key competitive advantage. What we'll see is an integration with platforms doing the lending themselves. Vehicles provide a tremendous amount of data used for underwriting."
Toby Russell, Co-CEO of Shift
IoT's massive accumulation of data makes cloud computing capabilities even more vital for auto fintech to advance. Artificial intelligence and algorithms will be able to rapidly process information about customer preferences for gas stations, restaurants, and other commercial venues, creating new revenue streams almost instantaneously through integrated digital marketing endeavors.
The business of auto big data is picking up already. A year ago, automotive data company Otonomo was collecting 2.6 billion data points a day from 20 million vehicles; today, the company, which plans to go public at a US$1.4 billion valuation, collects 4 billion data points a day from 40 million globally connected cars. Data marketplaces already monetize connected car data from Audi, BMW, Mitsubishi, and Continental for aspects such as electric vehicle management, navigation, subscription-based parking, subscription-based fueling, traffic management and usage-based insurance.
Data isn't only being sent from connected cars to OEMs, however. Information is relayed to multiple data centers using V2X, or "vehicle to X" technology, where X can mean traffic signals, other cars and even businesses advertising through a car's navigation system, explains Professor Radha.
"Let's say I happen to do a Google search for a certain coffee shop. That information can be shared with artificial intelligence and machine learning algorithms, which are designed to monitor human behavior. Autonomous vehicles, having access to such information, can start making that decision for me and be a little devious, taking me on a similar route to a destination past the same coffee shop if the alternative routes are otherwise equitable."
Professor Hayder Radha - MSU Foundation Professor of Electrical & Computer Engineering, Michigan State University
By connecting cars to traffic management systems, lights can turn green to reduce congestion and accidents as well as improve productivity. Fleet management can be optimized with remote operations center. Connected cars can communicate to each other not only to avoid collisions, but also for entertainment, content sharing, and social media revenue streams. As Professor Radha explains, "the sky's the limit for how much connectivity we can achieve."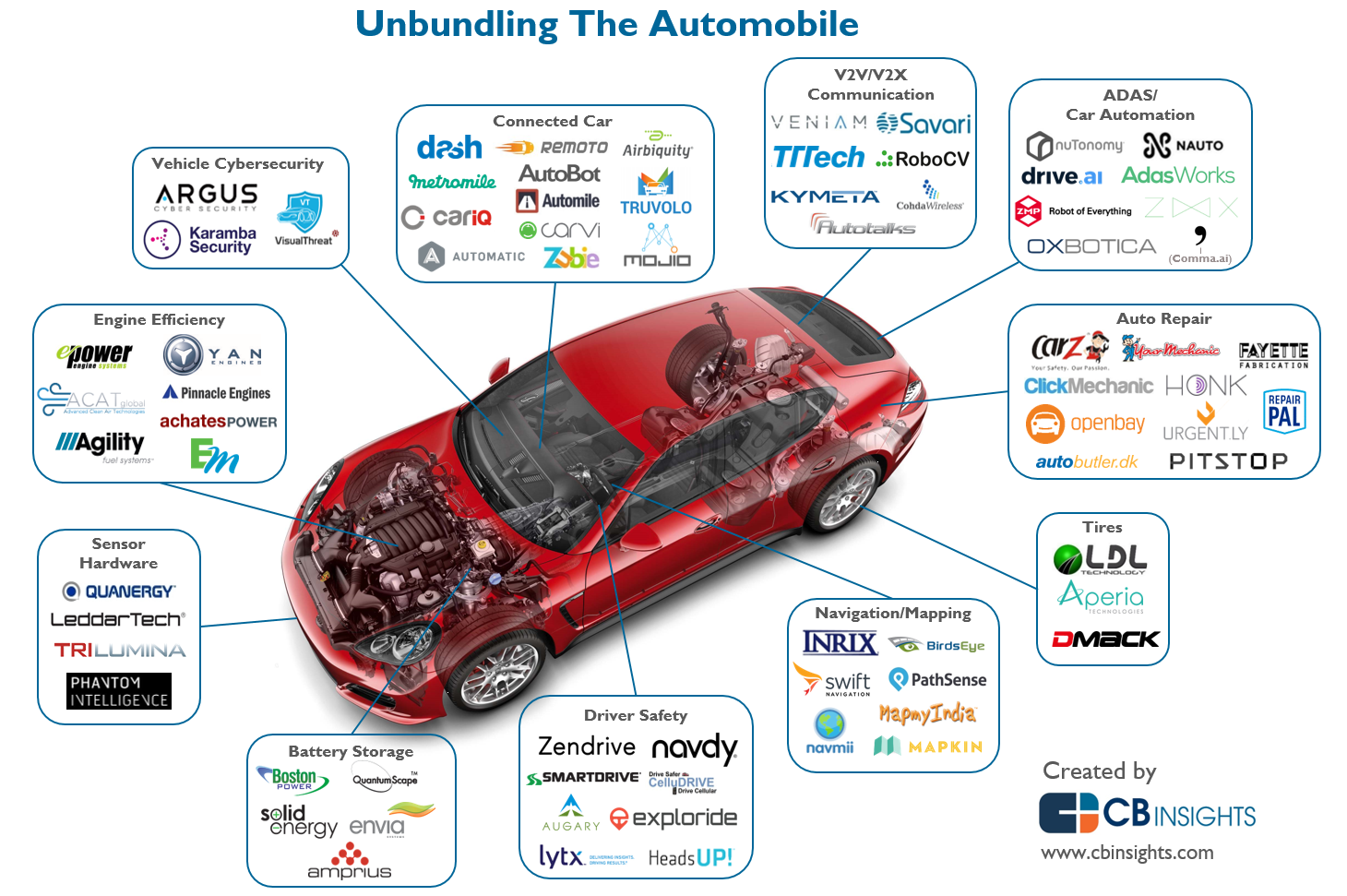 Maneuvering Around Digital Hurdles
There are a few challenges before auto fintech can truly take off, however. Along with the concept of connected cars comes the potential risks of cybersecurity. Hackers can theoretically access vehicular data, take over USB ports plugged into smartphones, and even remotely gain control over vehicles. In 2015, car researchers intentionally hacked a Fiat Chrysler to prove such points.
"Once you open your vehicle to connectivity, you're more open to these kinds of attacks. Sensors and cameras can fail. Entire R&D groups are focused on ensuring security as cars become increasingly connected."
Professor Hayder Radha - MSU Foundation Professor of Electrical & Computer Engineering, Michigan State University
Data privacy will be more important than ever, especially as ecommerce takes place from behind the wheel. To combat such vulnerabilities, predictive analytics combined with machine learning can detect fraud, be vigilant about system intrusions, and prevent hacks before any damage can be done.
Data privacy restrictions vary regionally, posing greater hurdles for monetization in Europe than in Asia. As smartphone applications are consolidated and integrated with vehicles, the same data privacy issues of smartphones will follow, too.
The promised real-time communication and connectivity of these nascent technologies also can't be achieved without proper 5G infrastructure coming into place first. Self-driving cars, freeing up the driver to engage in ecommerce, function best in a 5G environment. 5G enables data processing to be instantaneous with real-time user data, rapid payment processing, low latency and powerful cloud computing, which will reduce IT costs and ease scalability. But even before 5G becomes ubiquitous, electrical power grids need to be upgraded to meet the future high-energy demands of 5G networks undergirding tech-enabled automated cars.
It will take a few years to overcome these hurdles, and Europe and the U.S. may put the brakes on its evolution sooner than Asia out of data privacy concerns. But once these infrastructure, regulatory and tech issues are sorted out, there's likely no turning back from the automobile's destiny as a superapp and formidable IoT device on four wheels.
© Mondato 2021
Image courtesy of Nabeel Syed
Click
here
to subscribe and receive a weekly Mondato Insight directly to your inbox.