Facebook, Google & the Tech Takeover of Payments
~4 min read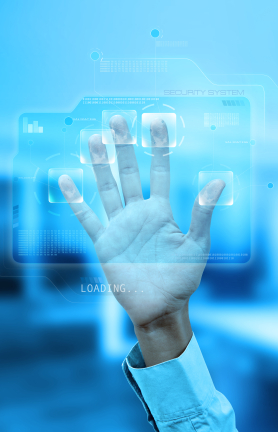 With tech giants such as Facebook and Google recently launching a stream of new payments offerings, it seems a new model for financial services is beginning to emerge. In this "new world" of financial services, the lines between tech companies and banks are beginning to blur, and digital platforms are becoming the key touch point with consumers. As the tech and finance worlds continue to collide, how will mobile financial services evolve?
***Would You Trust Facebook With Your Money? ***
Introduced this month to much fanfare, a new service offered by Facebook pulls billing information from those who have made past purchases through Facebook and automatically populates payment forms on third-party mobile apps. Once enabling the service, making payments requires only a few clicks, rather than re-typing cumbersome payment details.[1]
One of the primary aims of the service is to boost Facebook advertising revenue, by showing advertisers that Facebook ads can translate directly into purchases. Requiring only a few clicks to make a payment will also serve to reduce friction, decreasing the high rate of cart abandonment associated with electronic transactions.[2]
Though the service has received a lot of buzz, it is not Facebook's first foray into mobile payments, and it will likely not be its last. In mid-2009, Facebook introduced its own virtual currency – Facebook "Credits" – which it hoped would encourage smoother purchases within the platform. While this initiative fizzled out last year, the Facebook Gifts platform, launched in September 2012, was recently revamped to focus on digital gift codes and credit (as opposed to physical gifts).[3]
Though the launch of Facebook m-payments and the revival of Facebook Gifts signal a shifting payments landscape, in which tech giants such as Facebook play a central role, it also raises a number of privacy concerns. Facebook, known as a place for sharing among friends, is not generally associated with strict privacy controls and in fact has been accused of privacy violations (one recent example, here). Accordingly, critics have suggested that people might fear connecting their payment details with their Facebook profile, limiting use of integrated payment platforms.[4]
According to Sucharita Mulpuru of Forrester Research in a recent AllThingsD article, "nobody trusts social networks with their financial information, and they are certainly not going to trust Facebook." She added that she would be surprised if Facebook has more than 10 million credit card numbers on file in the US, suggesting that the company would have to invest in aggressively signing up new users to the platform.
…What About a Search Engine?
Google has also recently made moves into the payments space, launching Google Wallet payments via Gmail. Introduced on a rolling basis starting earlier this year, this service makes paying other Gmail users as simple as including an email attachment. The search engine giant also launched the Google Wallet Instant Buy API, which automatically pulls billing information stored in Google Wallet accounts into a mobile checkout screen.[5]
As we wrote about in our article about Google Glass and wearable technology, there are many benefits to integrating commerce within the broader Google ecosystem. A payment service that seamlessly syncs with Google applications, from email to search to calendars, could offer significant value to users, tailoring the shopping experience to their needs and wants. The simplicity, even elegance, of emailing payments adds a new and exciting layer to transactions. However, like Facebook, Google has come under fire for privacy issues, potentially inhibiting widespread usage of Google-linked payment offerings.
A Tech Takeover in Financial Services?
Recent innovations from Facebook and Google signal a broader transformation within the financial services space, where tech companies are commanding an increasingly large stake. While the precise landscape of this new, tech-infused financial services ecosystem is still uncharted, these developments offer hints as to what might be coming. According to Brett King, CEO of Moven, in a recent interview, this new ecosystem will see a shift to real-time delivery of solutions, and the emergence of services built around the needs of customers.
His company, Moven, is an example of a financial services provider that embodies this new tech-forward mentality. In an ecosystem saturated with hundreds of payments startups, King aimed to develop a service that creates value before and after the payment, saying, "we have to make payments smarter, we need rich context to payments."
To do this, he sat down and asked the question: what is a bank account going to look like in 10 years' time? In answering this question, Moven was created, a mobile-optimized banking platform that caters both to millennials and those who want to improve their financial decision-making. Going beyond the point-of-sale transaction, Moven offers real-time receipts after payments as well as running reports on users' "financial health," which can be used to enable more informed financial decisions.
And Moven is not the only financial institution offering a digital-first experience. GoBank, developed by the Green Dot Corporation, offers an FDIC-insured bank account that is designed to be used primarily on a mobile device. GoBank, like Moven, offers features beyond the POS itself, including a fee-free ATM network and real-time advice on spending.[6]
The End of Traditional Banks?
Amid this changing financial services ecosystem, traditional banks will have some decisions to make. According to King, some banks will be able to successfully integrate new technologies and stay in the retail space, while others may decide to focus on providing wholesale banking services or building new partnerships. Either way, it is clear that retail banks of the future will more closely resemble tech companies than traditional banks.
But while this means the future of banks is more tenuous, it does not inevitably signal their demise. According to a recent Wired article on the tech takeover in payments, "old-school banks are still very much a part of the equation." Steeped in years of regulation, banks offer a sense of security that tech giants such as Facebook and Google cannot. This is particularly important as financial service providers look to leverage big data to tailor offerings, introducing new privacy and security concerns.