Can Mobile Money Improve Your Health?
~5 min read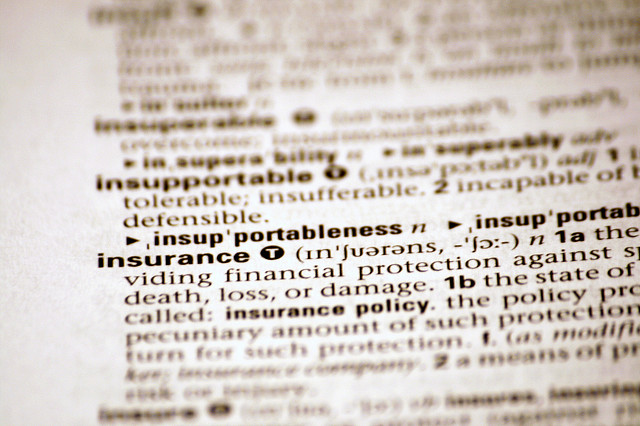 The general rule of thumb is that when something appears too good to be true, it very likely is. Imagine that you were unfamiliar with the concept of insurance. A stranger at your door promises that if you pay 1000 shillings per month via your phone, if at some point you or someone in your family were to fall ill, the man's company will pay up to 300 times that amount to cover the medical expenses. You would certainly be forgiven for being highly circumspect, at the very minimum.
Micro-insurance is an important support for financial inclusion, serving as it does to cushion financially vulnerable individuals and families against unexpected shocks and major life events. As the GSMA 2014 State of the Industry Report noted, one in four families in India who experience a medical emergency drop below the poverty line. Having access to a savings account may mean very little in the long run if a trip on the roadside results in it being drained by medical expenses. Micro-insurance also represents the most significant example of the leveraging of the mobile channel to provide base-of-the-pyramid (BOP) consumers with a non-bank financial product. Moreover, it potentially opens the door to increased access to other crucial services, such as healthcare. Like mobile money, mobile micro-insurance holds the potential to be genuinely transformative.
Free, Premium, or Freemium?
Some weeks ago Mondato Insight discussed various aspects of the role of trust in mobile finance and commerce. Aside from the ubiquity of mobile phones and the wide distribution networks possessed by mobile network operators (MNOs), trust in MNOs' brands has also proved to be an important element in opening up un- and under-served markets to insurance providers. MNOs have played an important role in helping insurers understand the needs of the MNO's customers, and help them to develop insurance products that meet them.
In 2014 CGAP surveyed the supply side of the market, and noted that one third of the 84 products in the survey were offered free of charge (though perhaps subject to a minimum of phone account activity). A further 16 went live by the year's end. In addition there were a small number of "freemium" services whereby customers could pay to upgrade the level of insurance cover provided. And although mobile microinsurance has been around for many years, 12 of the 25 free/freemium products had been launched within the previous two years. This would appear to indicate that MNOs view this as an effective means of ensuring customer stickiness.
Tigo was one of the first MNOs to use insurance to drive loyalty. Unusually, not only did customers have to use a minimum amount of airtime to be eligible, the more airtime they used the greater was their level of cover. After 25 months 1/6 of Tigo Ghana's customers were availing of the product, and 80% upgraded to the fremium additional cover when they became eligible. Millicom's General Manager Mobile Financial Services, Greg Reeve, told Mondato Insight that Millicom sees insurance as being part of a comprehensive mobile financial services offering. He emphasized the importance of easy access to a quality agent network and flexible payment options, whether by airtime or mobile money. Additionally, "Customers who take financial services products tend to make more calls than other customers" and have less churn, which is clearly the commercial impetus behind these and similar financial service offerings.
A number of companies have sprung up in the niche between mobile operators and insurance providers. Of these, BIMA and MicroEnsure are the most prominent and successful. Both offer a whole suite of services, from product design to claims processing. BIMA worked with Tigo Ghana to develop the original product, and now partners with Tigo in a number of markets.
Priming the Pump
Notably, however, since 2012 there has been a growing trend towards MNOs offering paid insurance products directly to voice customers, who pay either with mobile money or airtime. One of the first to do so was the Philippines' BPI Globe BanKO. BanKO PaniguroKO insurance policies start with basic life insurance, with a premium of PHP50 (US$1) that will offer benefits of up to PHP40,000 (US$900) in the event of accidental death. Additional tiers of financial protection against flood and fire damage are available, up to the premium product, which offers (limited) reimbursement in the event of hospitalization.
Telenor in Pakistan, working with MicroEnsure, has adopted an alternative approach. Telenor's objective is to use free micro-insurance as a means of encouraging mobile money usage, as well as increasing voice customer stickiness. Telenor offers two insurance products. One is a free offering based on monthly voice spend. The other, Khushaal, is available to customers who maintain a 2,000 (US$19) average monthly balance in their EasyPaisa account.
Telenor hopes that offering free insurance in one of the least insured markets in the world may tempt users away from Over-The-Counter transactions, and convert them into mobile wallet holders, as well as incentivizing current wallet holders (of which there are around 400,000) to maintain a balance in their account. Notably, neither product is paid for. Moreover, in markets where consumers are unfamiliar with insurance, such as Pakistan, launching with a paid product may limit the addressable market to those who already purchase and/or are familiar with insurance. MicroEnsure's CEO Richard Leftley believes that a free product builds up the consumer base and "primes the pump", as he puts it.
Eyes in the sky
As a recent GSMA case study on Acre Africa demonstrated, not only are mobile phones opening up cost-effective paths to premium collection and claim management, but phones and location-based service systems are revolutionizing how agricultural insurance works. Farmers who purchase a bag of insured seeds register it upon planting, and the location is recorded. The insurance provider can then use satellite imagery and weather data to determine whether there has been inadequate rainfall for germination in that location. If there has not, an automatic insurance pay-out is triggered and paid to the farmers mobile money wallet, allowing him to replant again that season, meaning the year's harvest may be saved.
Micro-insurance is one of the most exciting new products to become available via the mobile channel. It has huge potential to develop. The GSMA estimates the addressable market to be some 4 billion consumers. Health and agricultural insurance in particular offer an important buffer to farmers and families who are vulnerable to financial shocks, both in markets in which insurance is practically non-existent and also in those where it is more established. Insurance allows planning for their future with a much higher degree of security, and may promote economic growth more broadly by facilitating more efficient management of risk and the mobilization of savings. It also has the potential to demonstrate the viability of other new products that leverage mobile money and the mobile channel.
The irony, of course, is that by "priming the pump" mobile micro-insurers and MNOs potentially create the impression that their offering is too good to be true. On the other hand, limiting the product to paid offerings limits potential market growth. The trick then, it would appear, is to convince consumers that not only is the product not too good to be true, but it also so good that they may even want to pay for it. That is no easy task, but so far it appears to be working.
© Mondato 2015. Mondato is a boutique management consultancy specializing in strategic, commercial and operational support for the Mobile Finance and Commerce (MFC) industry. With an unparalleled team of dedicated MFC professionals and a global network of industry contacts, Mondato has the depth of experience to provide high-impact, hands-on support for clients across the MFC ecosystem, including service providers, banks, telcos, technology firms, merchants and investors. Our weekly newsletters are the go-to source of news and analysis in the MFC industry.
Click here to subscribe and receive a weekly Mondato Insight direct to your inbox.
Image courtesy of Alan Cleaver CC BY-2.0.