Mondato Summit Africa 2018: Demystifying Data
~5 min read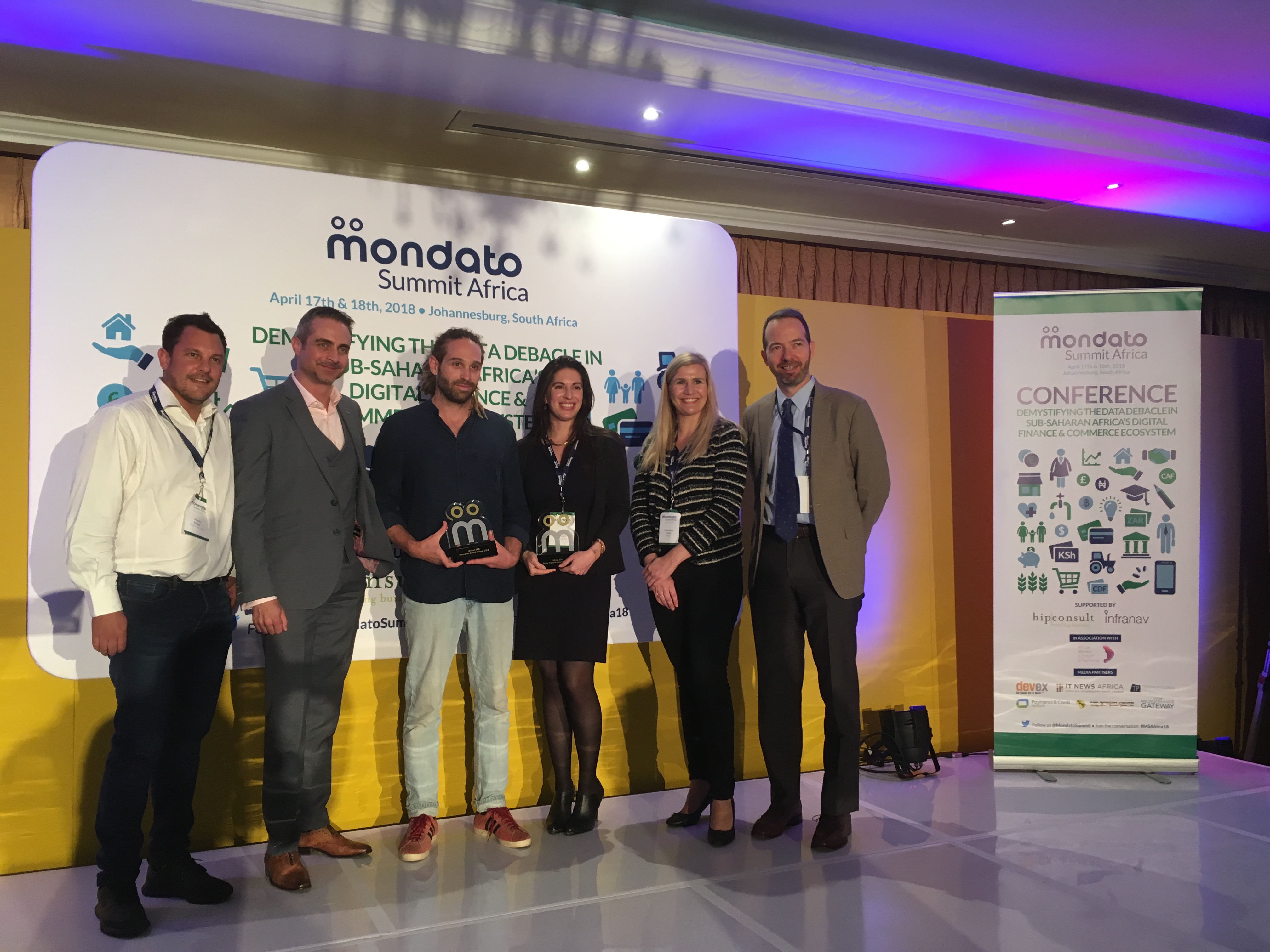 This week Mondato reported live from Johannesburg, South Africa for the fifth annual Mondato Summit Africa, the region's executive digital finance & commerce (DFC) two-day conference. The event brought more than 100 participants from over 18 countries representing an eclectic set of industries like financial services, telecom, retail, investment and more. The theme of this year's conference was "Demystifying the Data Debacle", a particularly pertinent topic given the recent global debate as to how to address concerns over Big Data and analytics (see our Insight from last week pouring over this exact question) while still deriving value and monetizing the potential to better understand consumers. For the future of the DFC ecosystem, knowledge is power, and in this instance, knowledge is data.


The Digital Frontier Of Finance & Commerce
The morning kicked off with Mondato's CEO Judah Levine delivering a keynote address on the next generation of digital finance & commerce in Africa. He was then followed by Lee Naik, TransUnion Africa's CEO, who touched upon the rise of alternative data as one avenue at the disposal of companies to better acquaint themselves with their customers.
In this vein, the Group Chief Digital Officer of WesBank, Shannon Naidoo, alongside the CEO of Musoni System, Cameron Goldie-Scot, and Kim Dancey, FNB's Payments Head, discussed the future of fintech innovation and how to balance risk while still experimenting with innovative technologies during the keynote panel. The morning wrapped up with case studies that delved into applied uses for DFC, notably Pay-As-You-Go solar provider Zuwa Energy and Health:Enabled's MomConnect, which provides informative SMS notifications for expecting and new mothers.


It's All About The Data
A highlight of Day 1 was the "Oxford-Style Debate" on the ethics of data analytics. Ekow Duker, Managing Director of Ixio Analytics, argued that its aggregate benefits outweigh its cost, advancing that data can both help lift people out of poverty and contribute to optimized intelligence on African markets, thereby attracting interest and foreign direct investment. On the other side, Rohan Isaacs of Norton Rose Fulbright, contended that the risk of cybercrime, data bias and data breaches cannot be ignored. The house won by a slight margin, with the audience concluding that although many risks are involved (and that users, lawmakers and tech companies must cooperate to safeguard consumer protection), the potential for good does in fact offset privacy concerns.
The debate was trailed by a panel on strategies to better collect and monetize data. Hayden Simmons, the Director of Business Development at Juvo, a fintech company specializing in digital credit and financial identity in emerging markets, shared some ways that telcos in Africa are working with data to provide alternative credit scoring to underserved segments. Yacob Bergane, the Head of Growth and Investment at mSurvey, a mobile survey platform, addressed the challenge of sourcing accurate data in many African markets and how that tentatively feeds into customer loyalty. Use cases, too, like smartphone and PAYG solar financing are an opportunity to ignite uptake and create new revenue streams for data monetization.
The afternoon briefly pivoted to digital-only banks, where Haysam Fahmy, the former Head of Digital Marketing at the Commercial Bank of Dubai, detailed key takeaways from his experience launching a similar endeavor in the Middle East. He emphasized the importance of the customer journey and maximizing engagement over impressions from the context of digital advertising.
The day concluded with a discussion on standardizing policy metrics for financial inclusion, moderated by Natalie Baatjies, a DFS consultant at the IFC and the South African ambassador for African Women in Fintech & Payments, the conference's association partner. The panel stressed the importance of creating a strong business case before deploying a product and ensuring that products are developed directly in response to consumer needs.


The Next Wave of Technology
The second day of the conference began with excitement as the female delegates gathered for a breakfast reception hosted by African Women in Fintech & Payments (AWFP). Candice Booysen, an industrial psychologist and former HR executive affirmed the value of mentorship and its role in unlocking the potential of African women.
The sessions then quickly spun off into technology-specfic developments. Jens Glasø, Founder and CEO of Blockbonds and SPENN, a socially adapted e-wallet for bottom of the pyramid populations, explored how blockchain can empower the unbanked. The subsequent panel, headed by Tebogo Legodi, an executive at Sanlam, dived into how to leverage digital and mobile technology, as well as social networks, to drive customer engagement.
Gerjo Hoffman, the Chief Innovation Officer of Tencent Africa and Ailyssa Khan, Uber Eats' Country Lead for South Africa, recounted their experience in developing relevant digital and data-related partnerships. Arielle Jaffe, the Head of Ecosystem Engagement at Mondato, forwarded that as success lies more in how brands and companies interact with their customers than the products themselves, the future of customer engagement will be led by the optimization of public and private channels across all mediums, increasingly powered as they are by new technologies like artificial intelligence and chat bots.


Innovation Snapshots
The Innovation Arcade, a unique exhibition and networking session, allowed delegates to demo different types of technologies and products. InfraNav, a data visualization and analytics platform developed by HIP Consult, showed attendees the promise of GIS in planning broadband infrastructure and distribution networks while also isolating specific customer segments. Other participants included uLima, a mobile platform that provides farmers with digital tools and access to industry-related information, Viamo, a mobile engagement platform that specializes in connecting difficult-to-reach individuals, and Musoni, a cloud banking system for microfinance.
Before lunch, the finalists for the Digital Finance & Commerce Innovation and Digital Finance Plus Social Impact Award pitched to a panel of judges. Mama Money, an innovative fintech company and the world's first social business MTO won the innovation award for their "Selfie Registration" process, and MFS Africa, the continent's largest digital payments aggregator, won the social impact award.


Investment Considerations For Growth & Inclusion
Mondato & HIP Consult's CEO, Judah Levine, returned on stage to sum up the opportunities available to capitalize on data for planning, investment and engagement. He stressed the value of combining data sets to promote transparency and informed decision-making. Claycia Johnson of BMW then unveiled some of the digitization initiatives currently supported by BMW, and that will impact the future of connected car and M2M technologies.
Abe Wakama, the CEO of IT News Africa, moderated the last panel on both the investment openings and challenges in Africa's digital sphere between Lebo Mokgabudi, a Village Capital advisory board member, Giovanni Lesna-Maranetto, Chief Commercial Officer of Blocktrade.com and Jennifer White, Founder & CEO of Student Finance Africa, the continent's first fintech solution for tertiary education funding. The advice dolled out, which ranged from sourcing funding on the continent to creating a road-map for long sales cycles when partnering with corporates, aimed to better equip startups when positioning themselves to be investment-ready.
The day wrapped up with a knowledge café on several topics and a closing reception, offering the delegates a final opportunity to network and discuss the contents of the agenda. Mondato would like to warmly thank the conference participants and speakers who contributed greatly to the success of the fifth annual Mondato Africa Summit and hopes to see everyone again in 2019.
© Mondato 2018

Image courtesy of India Stack

Click here to subscribe and receive a weekly Mondato Insight direct to your inbox.