Digital-Only Banks Go Global
~5 min read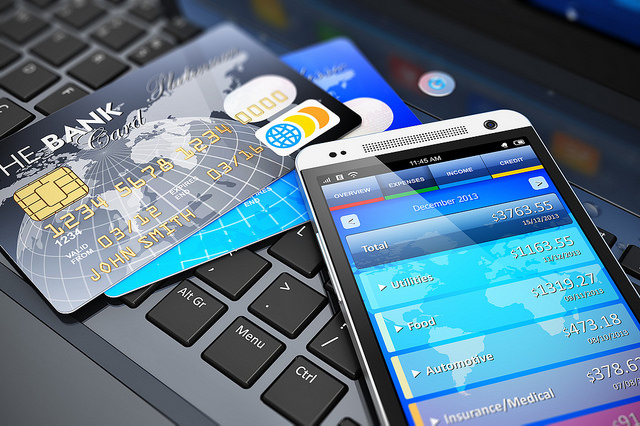 A little less than a year ago, Mondato weighed the future of the bank branch. While North American and European banks have been accelerating the rate of branch closures (both in their home markets and abroad, the latter due to de-risking), localized regional or country-specific counterparts have instead seized upon the vacuum and invested in their own brick-and-mortar infrastructure. In response to evolving consumer psychology and expectations, the West has been awash with digital-challenger banks, with the likes of Ally, Monzo, N26 or Simple hogging headlines.
Although the fanfare has fallen more intensely on North American and European digital banks (with Germany, the United Kingdom and the United States disproportionately represented), equivalent solutions are creating waves in unexpected places. From an indigenous digital bank in South Korea taking the market by storm, to global financial players dipping their proverbial toe back in Africa through digital means, spooked as they were in the post-financial crisis climate, it appears that digital-only banks have appeal and resonance on a global-scale.


Kakao And Away
The unlikely darling of Money20/20 Asia 2018 was indeed Kakao bank, the digital-only entity backed by Kakao Corp that serves up internet based deposits, an ATM network accessible by mobile account, loan products, some of which are especially niched, like financing lease-mandated rental security deposits, international money transfers and debit cards (credit cards are tentatively to be introduced in 2019).
And while its offerings are just as innovative, or more so, than any other digital bank, what differentiates it from the pack has been its resounding success in scaling overnight (quite literally, no exaggeration required). In as little as 24 hours after its launch in July of 2017, Kakao Bank had racked up nearly 300,000 users. Within four days, that had translated to an accumulation of ₩ 275 billion in deposits, worth US$ 245 million. In that same time frame, more than ₩ 260 billion in digital loans were authorized.
Momentum has slowed little, with the 3 million customer mark hit by the first month, and the 5 million mark by its fifth month of operation. The liabilities and assets under Kakao Bank's control have witnessed similar growth in those five months, as it brought in ₩ 5.75 trillion in deposits and distributed ₩ 5.2 trillion in loans.
This extraordinary feat, impressive in its own right, perked the ears of a number of Southeast Asian fintechs at Money20/20 who hope to replicate such an achievement in environments with equally promising rates of mobile penetration, but far lower bank account ownership. And yet, Kakao Bank may not be not the best model to study in isolation, as its break-through hinges on one particular variable: Kakao Talk. This digital messenger platform, too managed by Kakao Corp, is a project 8 years into development that has culminated in an average 42 million unique monthly visitors, an astonishing 97 percent of South Korea's entire smartphone user population. By leveraging Kakao Talk's database (similar to WeChat's foray into financial services), Kakao Bank simplified the challenge of scaling and attracting suitable backers.


Extend Without Overextending
Like Kakao Bank, Africa has seen its far share of local efforts to breath life into a digital-only banking sector. Zazu, which traces its roots back to an African agri-tech startup that strove to connect farmers with surplus produce to interested buyers, announced its intention to pivot and become Zambia's first digital-only bank in July 2017. (In fact, instead of knocking on the door of traditional investors, Zazu crowdfunded GBP£ 166,000, US$ 218,000, on Seedrs).
Nigeria, too, is at least knee-deep in digital-only banking. Home-grown disruptor SunTrust Bank Nigeria posted a profit after tax of N 212.7 million (US$ 656,262) in its first full year of operations from 2015 to 2016. Lidya, Nigeria's first fully-fledged digital bank (SunTrust has a limited physical presence in the country), guided by former Jumia Chief Executive Officer Tunde Kehinde, has set its sights on SME lending as its its first order of business in the space.
But, a more striking trend seems to be international banking chains either expanding market share or entering completely new ones through purely digital means. In South Africa, the first banking operating licence awarded since 1999 went to that of TymeDigital, a digital service under the umbrella of Commonwealth Bank South Africa - ergo, more generally, the Commonwealth Bank of Australia (CBA) who claims 90 percent ownership in the company. African Rainbow Capital, the investment arm pet project of South Africa's first black Billionaire Patrice Motsepe, acquired the other 10 percent last fall. While the digital bank component of TymeDigital is scheduled to debut mid-2018, at present it runs money transfer offerings in partnership with Pick n Pay stores.
Standard Chartered, one the United Kingdom's largest and most competitive banks, is moving beyond its current retail positioning in 10 African countries through unorthodox means. It intends to wriggle into Côte d'Ivoire, where it has no legacy commercial banking business, by establishing a digital-only bank that will first shore up its domestic remittance and bill pay options. If the strategy proves fruitful, Standard Chartered may copy it in other African powerhouse economies, including Ghana, Kenya and Ghana.


Somewhere In The Interim
According to Infosys, a digital-only bank provides "banking facilities through digital platforms, such as mobile, tablets and the Internet. It offers basic services in the most simplified manner, with the help of electronic documentation, real-time data and automated processes." It's a somewhat loose classification, and the truth is, as far as emerging markets go, a hybrid approach will likely pave the immediate way forward to financial inclusion on any sort of mass induction.
That might manifest in small steps forward in digitization, whether that be diverting remittances away from agent based cash-in, cash-out, or connecting SMEs to digital crowdfunded credit whose platforms are gingerly testing their role as a finance provider versus a finance enabler. More excitingly, though, is that financial service providers, even for their more remote, cut-off customers, are digitizing huge pieces of the banking chain in ways previously unimaginable.
ICICI Bank, India's largest private sector bank by assets, recently unveiled a unique banking application specifically designed for the needs of rural or agriculturally-oriented users. The app, coined 'Mera iMobile,' supports eleven Indian dialects, consolidates daily the fluctuating prices of nearly 230 crops, is accessible by smartphone without mobile internet and facilitates 135 banking services. Some of those digital services, at least in the context of this clientele, have been described as unprecedented - from the Kisan Credit Card to the Farm Equipment Loan. And perhaps, in the story of digital-only banks going global, that should be lingering caveat: almost-digital banks may prove similar in popularity, or more so, but unprecedented in nature.
© Mondato 2018

Image courtesy of freeimage4life

Click here to subscribe and receive a weekly Mondato Insight direct to your inbox.