The Best of Money2020: Launches & Trends to Watch
~4 min read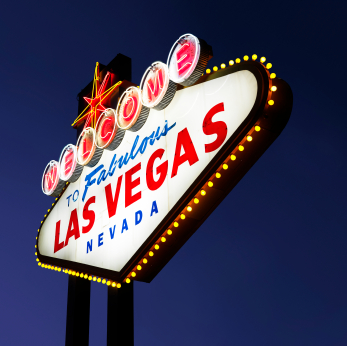 They say what happens in Vegas stays in Vegas. But this time we are breaking that rule to share with you the most exciting industry trends and product launches that emerged from last week's Money2020 conference.
From thought-provoking keynote speeches and exciting product debuts, to a beautiful Las Vegas venue complete with interactive demos and Cirque du Soleil performers, Money2020 has – in only two years – established itself as a must-attend event for the digital financial services industry. We had the opportunity to attend the event, which took place last week, and wanted to share with you some of the highlights.
Key Trends to Watch
Rise of Tokenization: Tokenization was a common thread throughout many of the conference panels and keynotes, referring to a system where payment providers substitute a set of identifying information for real payment card data, preventing merchants from handling this sensitive and regulated data. Square and Braintree (among others) have already championed this concept within their own mobile payments offerings. At the conference, MasterCard, Visa and American Express announced a new standard for tokenization, which would create an enabling environment for the introduction of tokens. According to Ed McLaughlin, Chief Emerging Payments Officer at MasterCard, "[Customers] would no longer need to store their actual card account number when shopping online or with a smart device; the token would serve as that stand-in." We will likely see more debate on tokenization, and whether or not it can enable secure, simple and real-time payments while maintaining security.
Bitcoin (And Other Digital Currencies) Going Mainstream: Previously viewed as an anarchic outlier to the traditional financial services ecosystem, the presence of many Bitcoin-related companies at the conference, as well as numerous, well-attended panel discussions on digital currencies, showed that Bitcoin and other digital currencies have the potential to gradually enter the mainstream. Wider adoption of digital currencies will require building customer confidence and educating regulators and financial institutions regarding how they work. Ripple, a 'currency-agnostic' distributed payment network, enables anyone to send money to anyone in any currency, including Bitcoin. The platform is an example of the future of math-based, virtual currencies, with links to traditional financial institutions that can create legitimacy and increase usage of these currencies.
**Digital-First Banking: **This is a topic we have written about before, and was also a central theme at the conference. Companies such as Simple, Waspit and Green Dot (GoBank) were born in a mobile-centric world and thus their mobile strategy is their primary strategy. They are catering to a generation of consumers who interact with their mobile device hundreds of times each day, and thus want this to be the center of the banking experience. According to Alpesh Choksi, President of International Payment Options at American Express (responsible for developing their Bluebird digital debit and check solution with Walmart), "we're designing for the realities of today, but the solutions will remain relevant tomorrow."
**Innovations in Loyalty and Deals: **One common problem faced by consumers is that they are entitled to many loyalty deals and card- or association-linked offers, but often don't take advantage of them because they are hidden or a hassle to access. According to the founders of Larky, who presented their solution at the conference's "LaunchPad" for fintech startups, consumers are missing out on over $1,000 of offers each year. Their solution: a mobile app that keeps a dashboard of the various deals you are entitled to from different cards or associations, and alerts you when you are nearby a deal-offering merchant. Bank of America also highlighted their BankAmeriDeals service which shows nearby card-linked deals for BoA customers. We are likely to see more loyalty aggregation platforms that use geo-location or other mobile-specific technologies to bring added value to consumers.
Disruptive Launches, From Startups to Giants
**Amazon Payments **announced their new Log-in and Pay with Amazon service, which enables participating e-commerce companies to empower customers to purchase goods or services using their Amazon account information, in only a few clicks.
​PayPal unveiled their new Payment Code solution for in-store mobile payments, which lets consumers make purchases by scanning a QR code on their mobile phone, or by receiving a short four-digit code on their phone to complete a purchase.
Jumio, an online and mobile payments and credentials management company, launched PORT, a 'device-based wallet infrastructure' which enables consumers to make one-click purchases without having to download a specific wallet app. The solution will be marketed to merchants, who can integrate it into their mobile apps or websites.
Leading financial services merchants and companies unveiled the CardLinx Association, a new organization formed to enhance the consumer experience with local commerce and card-linked offers. Founding members include Bank of America, Discover, MasterCard, Cardlytics and others.
Capital One announced an enhanced Spark Pay offering for small business clients, which enables merchants to reach in-store customers and customers nearby their store using PushPoint location-based technology.
© **Mondato 2014. **Mondato is a boutique management consultancy specializing in strategic, commercial and operational support for the Mobile Financial Services (MFS) industry. With an unparalleled team of dedicated MFS professionals and a global network of industry contacts, Mondato has the depth of experience to provide high-impact, hands-on support for clients across the MFS ecosystem, including service providers, banks, telcos, technology firms, merchants and investors. Our weekly newsletters are the go-to source of news and analysis in the MFS industry. Click [here](http://mondato.us1.list-manage.com/subscribe?u=9457c9e258d5d195271b4a9ab&id=b4cb05c7b7) to subscribe and receive a weekly Mondato Insight direct to your inbox.