Three Ways to Become an mCommerce Disruptor
~4 min read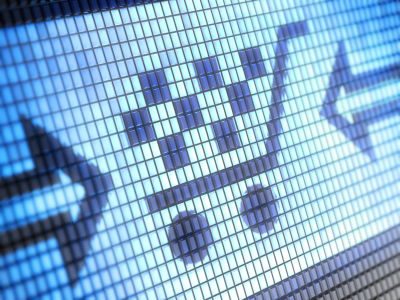 "The most used mobile payment device is still the plastic card" -Bank of America, Aditya Bhasin
Mobile is undoubtedly the future of financial services. But arriving at this future has proven challenging for industry players, and seemingly 'disruptive' mCommerce solutions have largely failed to ignite consumer enthusiasm. In contexts where current financial infrastructure, from cash to plastic cards, works well enough, spurring consumer adoption will require solutions that offer an exponentially improved payment experience – and this is something we have yet to see. However, mCommerce solutions unveiled at Money2020 and the discussions surrounding them indicated that this future might be just around the corner.
Why Fix What Isn't Broken?
"There are many mobile wallets out there, but most of them are empty," said Carl Scheible, MoneyGram EVP at last week's Money2020 conference in Las Vegas. This is a statement that rings true across the mobile commerce ecosystem. A myriad of applications and solutions for mobile financial services have emerged, but none have presented a strong enough value proposition to break consumers away from tried-and-true payment methods (beyond early adopters and specific niche markets).
In the US, for instance, despite the proliferation of mobile payments offerings, usage of mobile payments has been relatively limited. According to a study done by the US Federal Reserve, only 15 percent of mobile phone users reported making a mobile payment in the past year. Many consumers felt it was simply more convenient to use another form of payment, or were concerned about the security of mobile payments (page 13-14). Globally, merchandise purchases are predicted to comprise only 23 percent of total mobile payments transaction value by 2017, as the mobile payment buying experience has yet to be optimized.
However, after years of trial-and-error, it seems the industry is at last narrowing in on the long-elusive ingredients to successful mobile financial solutions. With consumers using their mobile devices for nearly an hour each day, there is an increasing appetite for mobile commerce. Industry players are just beginning to learn how to tap into this demand and offer solutions that consumers want and need. This renewed focus on the consumer was a key point of discussion at Money2020, where some of the biggest financial services giants joined emergent fintech startups and industry analysts to discuss ways to push the industry forward.
Ultimately, stakeholders were trying to identify the answer to this question raised by Mehul Desai, Co-Founder and Vice Chairman of C-SAM: How do we get to a point where digital options are better than what we have now?
Innovators or Imitators?
There are multiple reasons for the slow adoption of mobile commerce solutions among consumers, including perceived security concerns and the lack of strong value propositions. Another challenge has been the proliferation of many similar mCommerce solutions vying for consumer attention and lacking interoperability. While competition in any industry is healthy, this emergence of hundreds of virtually indistinguishable apps and products has made it difficult for any platform to emerge as a clear winner.
For instance, in the mobile POS space, Square led the disruption of the market by introducing its pioneering dongle that can be used to accept payments anywhere using only a smart device. In its footsteps, many other industry players have launched similar dongle-based solutions, with limited value-add over the original Square product. Even at last week's Money2020, First Data launched its new Clover mPOS system which includes many of the same features as Square Register.
Rather than duplicating existing solutions, how can industry players develop completely new, disruptive technologies with the potential to move the industry forward?
How to Become a Disruptor
Address a real consumer problem

: In a rush to integrate mobile, many providers developed solutions without taking into consideration what consumers actually need or want. At least in the US, existing payment solutions work well enough and thus consumers don't want to use mobile for the sake of using mobile. Rather, they want to use mobile where it brings them value, for example in the form of convenience or cost savings. Disruptive mobile payment solutions must solve a real consumer problem and blow all other options out of the water in order to reach scale.
Don't reinvent the wheel

: In contexts where the existing payment infrastructure works, mCommerce players should not attempt to 'reinvent the wheel' and create completely new payment structures from scratch. Rather, according to Aditya Bhasin of Bank of America, they need to "build new platforms on top of the foundation that already exists, because it works." Through strategic partnerships or through leveraging open APIs, innovators can build solutions on the rails of existing financial structures – reducing costs and even leveraging the brand recognition of existing players to enhance awareness and legitimacy.
Leverage advantages of mobile platform

: Online is not the same as mobile, and emergent payment solutions must take into account the unique differences between digital platforms in order to tap into the advantages of each and enhance value to the end user. According to Bill Ready of Braintree, in a panel discussion on m-Commerce and 1-Click Buying, mobile devices provide a unique opportunity for payments to be more secure and connected. For instance, mobile-based transactions open the doors to geo-located offers and new, secure forms of authentication (such as biometrics). mCommerce solutions that take into account these advantages are more likely to succeed. On the other hand, mobile devices also bring certain disadvantages, such as a smaller screen where users are less willing to input a lot of authentication data. Inputting card number, zip code, phone number and other information can be tedious on a small mobile screen. Various solutions have emerged to tackle this challenge, from enabling 1-click purchases via mobile phones, to enabling users to log-in with one account through which they can make purchases on many sites (such as Facebook or Amazon Payments). The aforementioned trend towards tokenization represents another way to achieve a more streamlined mobile payment experience.
© **Mondato 2014. **Mondato is a boutique management consultancy specializing in strategic, commercial and operational support for the Mobile Financial Services (MFS) industry. With an unparalleled team of dedicated MFS professionals and a global network of industry contacts, Mondato has the depth of experience to provide high-impact, hands-on support for clients across the MFS ecosystem, including service providers, banks, telcos, technology firms, merchants and investors. Our weekly newsletters are the go-to source of news and analysis in the MFS industry. Click [here](http://mondato.us1.list-manage.com/subscribe?u=9457c9e258d5d195271b4a9ab&id=b4cb05c7b7) to subscribe and receive a weekly Mondato Insight direct to your inbox.