Vietnamese Fintech: Sprinting Before Walking?
~8 min read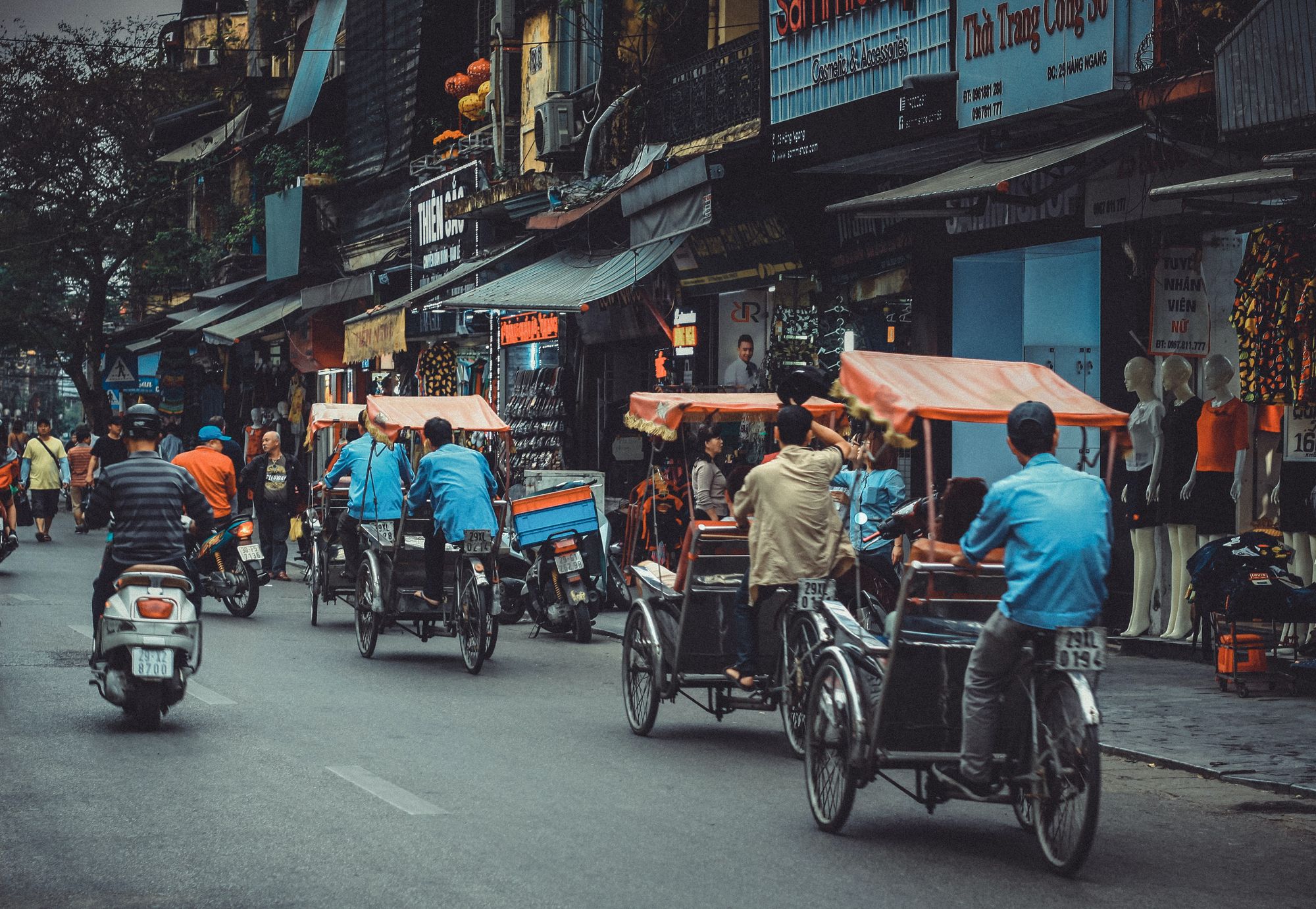 In a region that stands out for fintech acceleration, Vietnam stands out. With a sizable, young and tech savvy population, Vietnam has seen incredible investment and adoption of fintech applications, especially since the pandemic began. Yet all the tremendous progress is contrasted by stubborn realities of cash stickiness, scams damaging the credibility of Vietnamese propositions, as well as a lack of financial literacy impeding the adoption of more sophisticated financial tools alongside proper resource allocation. With remarkable potential yet glaring worries, Vietnam embodies the exciting, chaotic, often contradictory transformation of financial technologies underway in Southeast Asia.


Accelerating (Too?) Fast
By many accounts, Vietnam is well-positioned to make the proverbial technological leap, and that has already begun to show. With a population just under 100 million, Vietnam has all the right ingredients to benefit from financial technology: a high proportion of the population is unbanked (approximately 70%), with limited access to branches in rural areas (where a markedly high percentage of the country's population resides) yet high phone and smartphone penetration (72%, or about 70 million users). With 95% of the population using 4G, Internet infrastructure is impressive for a country of its economic stature. The tech savviness is evident in the data, like the 2021 PwC Vietnam Digital Readiness Report that showed 42% of Vietnamese were excited for the future impact of technology on their job, compared to 16% of respondents on a global scale — remarkable for a country distinguished for providing cheap, manual labor in manufacturing sectors.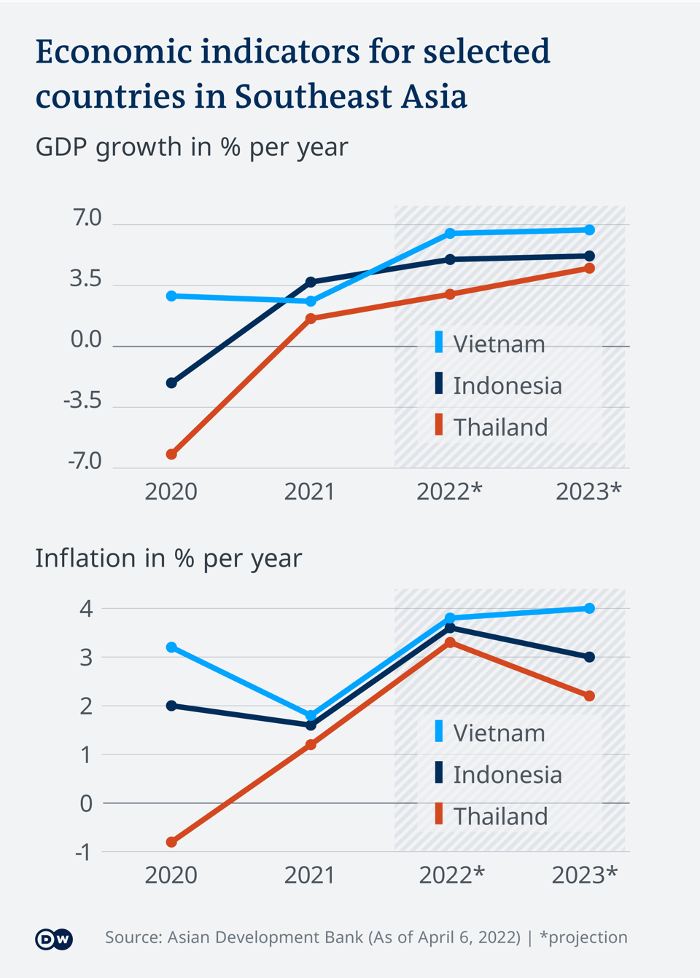 The baselines for fintech investment and adoption have followed suit. With $375 million in 2021, Vietnam ranked third behind Singapore and Indonesia in Southeast Asia in fintech funding, and the number of fintech services in Vietnam has approximately quadrupled since 2016, with about 200 fintech companies currently operating in Vietnam.
"There's definitely money to be made [in Vietnam]. It's the fastest growing country in Southeast Asia right now. It's a bit opaque, but it's quite predictable. So there is no reason why you shouldn't be looking at it."
Jeffrey Paine, Co-Founder and Managing Partner, Golden Gate Ventures
Especially in rural areas, cash remains stubbornly sticky, as rural populations have little trust in banks or digital propositions. Yet the pandemic was the perfect solution to transform Vietnamese behavior and encourage technological use. According to Huy Pham, senior lecturer in finance at RMIT University and founder of RMIT FinTech-Crypto Hub, the Vietnamese population is particularly cautious when it comes to health concerns, which prompted a particular acceleration in technological adoption during the pandemic. In the first nine months of 2021, payments via mobile banking increased 76.2% in volume and 88.3% in value compared to a year earlier, with over 90% of transactions in many banks conducted via digital channels, according to central bank data. Around 85% of Vietnamese banking consumers are more likely to use online and digital banking services compared to a year and a half ago, according to a report by Mambu.
Yet a deeper look into Vietnamese fintech's development offers mixed signals regarding the health of the sector. Both its growing strength and underlying weakness is found in digital payments, where 93% of funding has gone. E-wallets are the leading subsector in Vietnam, with over 40 e-wallets available. Leading e-wallets, like Momo, which possess about a third of Vietnam's e-wallet market share, have distinguished themselves by broadening their offerings in a superapp direction, and it has reaped the fruits of such success with a recent $100 million Series D funding round.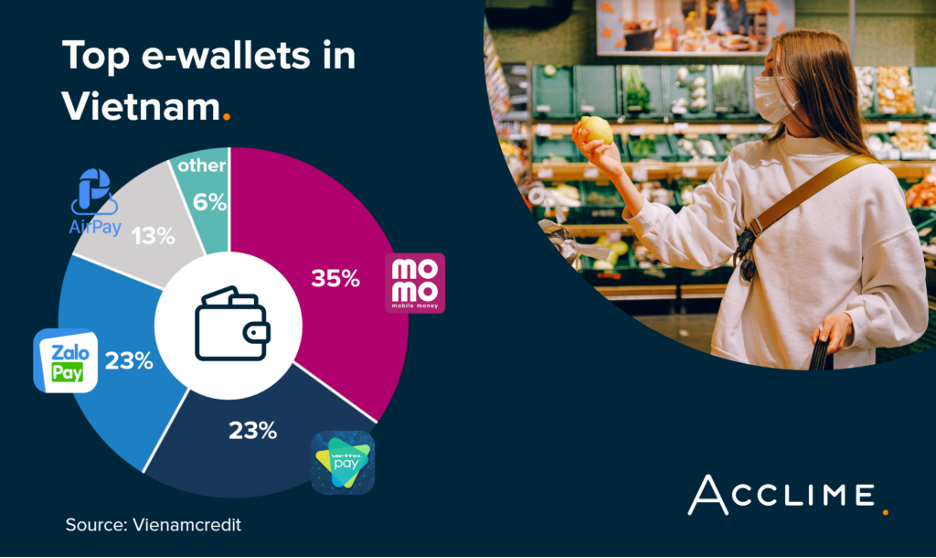 E-wallets are strengthened by requirements to connect them to a bank account, which enables seamless, interoperable transfers among the population while encouraging inclusion efforts. However, the proliferation of e-wallets has led to an oversaturated market eliciting limited progress in promoting more sophisticated digital financial products. In e-wallets and other segments, copycats now overwhelm markets, with innovation often shrouded by sheer quantity. According to Jonas Eichhorst, CFO of Vietnamese digital bank Timo, the ubiquity of e-wallets has led to a dynamic in which customers are jumping from one e-wallet to another based on the latest promotion, with little customer loyalty.
Subsequently, many are expecting consolidation to come to Vietnam's e-wallet sector in the coming years, especially as the depressed market tightens the funding spigot.
"From a capital allocation perspective, is it really efficient for a country to have so much funding flowing to such a sector? I'm a bit worried when I see so many e-wallets, you see the funding is coming in, yet they don't have any profit yet."
Huy Pham, Senior Lecturer in Finance, RMIT University


Crypto Craziness
The dual nature of Vietnam's fintech possibilities and recklessness is embodied in the population's embrace of cryptocurrencies. With even older generations knowing how to transact using crypto wallets, Vietnam ranks first in the world in cryptocurrency adoption. This has come alongside the explosion in investment tech in Vietnam, which comprises about a fifth of the fintech sector in Vietnam. Investment tech companies have enabled Vietnamese to invest with as little as $2. Yet greatly lacking in financial literacy and education, the ubiquity of investment and crypto trading tools have combined with Vietnamese cultural tendencies to elevate investment and crypto as gambling instruments rather than as democratized investment undergirding the country's future. Driven in part by herd behavior, many in Vietnam viewed crypto as a get-rich scheme leading up to the current crash, according to Pham.
"They just follow the crowd and invest by listening to some other people without having some proper knowledge of their investment. They make some money, but they also lose a lot of money. And the people who lose money tend to be the people who are poorer and less educated…. They don't know how to cut their losses. They don't know when to stop."
Huy Pham, Senior Lecturer in Finance, RMIT University
Despite the many projects and companies founded in the blockchain and crypto space in Vietnam, the many scams proliferating from Vietnamese crypto space has harmed Vietnam's reputation, according to Pham, making prospective rehabilitation an arduous task if Vietnam becomes another "Nigerian Prince" of crypto. In advising investment strategies, Pham shies away from Vietnamese companies that only deal with cryptocurrencies, preferring companies that offer real business propositions based on blockchain technology, citing market leaders like Tomo Chain, Kardia Chain and Kyber Network.


Guardrails And Greased Rails
What can feel like co-dependent growth and mayhem in Vietnam is partly a result of the regulatory landscape in Vietnam. While the Vietnamese government views digital transformation as a key pillar to economic growth, the growth of Vietnamese fintech so far is more a product of a lack of regulatory regime than an enabling one. Without even clear definitions of what "fintech" entails, the government has largely taken a laissez-faire approach, with no firm regulations defining and regulating emerging areas like P2P lending as well as cryptocurrencies.
There is some progress, such as a regulatory sandbox being developed
to boost the financial ecosystem and promote enterprises in areas such as APIs, P2P lending, payments and credit. Yet compared to regional peers like Singapore, Australia and even Indonesia, Pham sees the lack of enabling regulatory regimes as posing the greatest threat to Vietnam's massive fintech potential, believing that if a clear fintech regulatory framework isn't implemented by next year, the country may risk being left behind by its Southeast Asian peers who are also experiencing massive adoption and investment.
Yet where in place, the regulatory apparatus has nonetheless significantly shaped the orientation and outlook of Vietnam's digital financial services sector, particularly when it comes to digital banking. The mandate to connect all e-wallets to banks complements Vietnam's high-quality payment rails, the National Payment Corporation of Vietnam (NAPAS). According to NAPAS, these rails connect more than 18,000 ATMS, 261,000 POS machines and 300 electronic payment companies.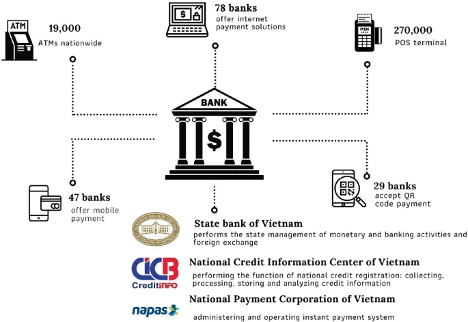 Source: Digital Transformation in Banking: A Case from Vietnam

The instant interlinking of payments and banking has spurred an impressive digital transformation of Vietnam's banking system. According to Jonas Eichhorst, CFO of Timo Bank, banking innovation in Vietnam doesn't occur in regard to connecting banks as in Indonesia or Philippines, as Vietnam's instant and comprehensive rails already facilitate effective interoperability in areas like payments. With the infrastructure layer sorted out, the emphasis on innovation is in the area of user experience.
"What not a lot of people realize is that banking in Vietnam is actually very highly developed in terms of the technical infrastructure... As somebody who goes between Singapore, Vietnam, Europe and other countries back and forth a lot, I would actually argue that a lot of banks in Vietnam are among the best services regionally, even globally."
Jonas Eichhorst, CFO, Timo Bank
With the proliferation of Viet QR, payments across different e-wallets and banks have become seamless and instant. As an example of how advanced Vietnam's payment rails and banking infrastructure are, Eichhorst cited the "dark horse" in Vietnam's competitive payments race as none other than bank transfers.
"You'll see crazy things like taxi drivers putting up their bank numbers written out, and they'll accept the $2 taxi fare via bank transfer because the payment rails are so good and it's effectively free. You have this entire flow where we really see a lot of opportunity to accelerate people's adoption, and insights and capabilities to manage."
Jonas Eichhorst, CFO, Timo Bank
Founded in 2015, Timo Bank was the first and is one of the leading digital banks in Vietnam. According to Eichhorst, 30% of Timo's customer base is in the higher end of the market, while the other 70% of Timo's customers are attaining either their first bank account they ever had or their first "real bank account" with features beyond mere savings and ATM withdrawal.
Though a digital-first bank, Timo Bank maintains "hangouts," or physical coffeeshop-style locations to allow for procedures like wet signatures, as well as to provide a customer-facing perspective as necessary. While Vietnam initiated eKYC last year, according to Eichhorst, this expansion of access does not by itself solve what is arguably the greatest issue when it comes to expanding financial inclusion in Vietnam: the lack of trust. Timo Bank has sought to engender that trust across Vietnam through the visibility of hangouts and careful sponsorships of events like the Southeast Asian Games.
With supremely interconnected payment rails, the focus for Timo and other digital banks is on customer experience. In Timo's case, that translates to APIs enabling additional services as well as embedded financing through SaaS services. With a uniformly superior infrastructural layer, the competition in Vietnam drives banks to ensure that when it comes to customer services, "one plus one needs to be more than two," as Eichhorst puts it.
Yet before Vietnamese digital finance, buoyed by its impressive infrastructure and a trajectory pointing in the direction of API-enabled decomposable banking, sprints ahead of its Southeast Asian competitors, a significant focus among financial service providers like Timo remains in basic areas like the movement of money and personal finance management. The juxtaposition can be demonstrative: QR code-enabled bank transfers and swaths of ill-informed traders rolling the dice in the markets.
There is the hope that the recent downturn in the financial market and crypto might be what it takes —and, critically, alongside increasing financial literacy efforts and expanded personal finance management tools — to imbue within Vietnam's population a sense of caution when engaging in such emerging financial technologies, allowing for better financial outcomes and improved resource allocation as adoption rises. Up until now, Vietnamese fintech has been a contradictory amalgam of creation and destruction, vision and chaos, innovation and imitation. Whether stability and clarity emerge from the ensuing economic rubble becomes the underlying question.
© Mondato 2022
Image courtesy of Tran Phu
Click
here
to subscribe and receive a weekly Mondato Insight directly to your inbox.