It's the Summertime, and Contactless is Hot...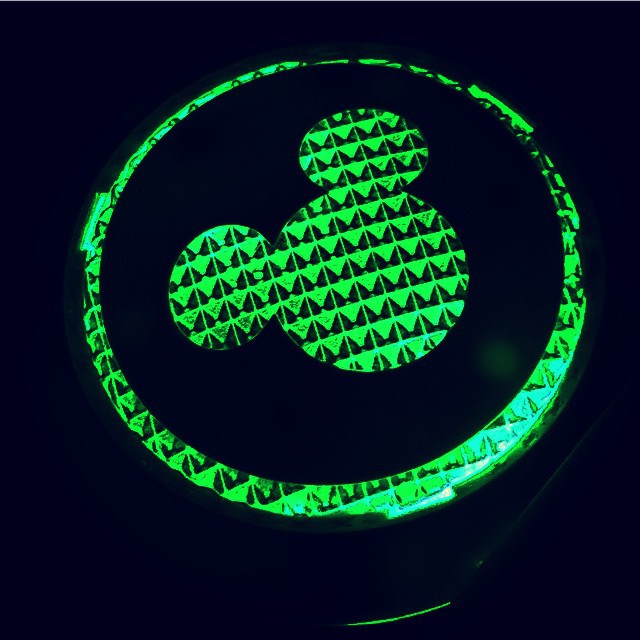 Whatever their tolerability in cooler climes, physical wallets become an unwanted but still necessary encumbrance when temperatures start to rise. This, however, is presenting an opportunity for players in the digital finance and commerce ecosystem to push contactless payments and wearable payment form factors. Skimpier clothing and a surge in outdoor activities and blue-ribbon events mean that consumers are eating, drinking and making merry with fewer pockets in which to carry cash or cards. Of course, they almost certainly will be carrying their mobile phone with them, but as we know, the likelihood of them whipping it out to make a payment remains low. This means summer presents a unique opportunity for digital finance and commerce (DFC) stakeholders to make contactless payments hot.
####
*Wearable. But Useful?*
Whether these promotional pushes represent a serious drive to scale wearable payments, or are more a marketing opportunity designed to demonstrate technological and innovative progress remains to be seen. However, at the very least, sporting and cultural events during spring and summer present the opportunity to Beta test technology at scales and densities that are otherwise difficult to recreate.
One such event is the Eurovision Song Contest, a European cultural event that is one part music competition, one part nationalistic one-upmanship, and one part camp, carnival carry-on.<!--- In addition to launching Abba, Céline Dion, Lulu and Riverdance (among many others) onto an unsuspecting world, Eurovision has become a popular event for Visa, MasterCard and their tech partners to showcase the latest developments in contactless experiences. Because the event is always hosted by the previous year's winning country, the Eurovision, and the week of events that generally accompany it, make for a roving sponsorship that can bring payments innovation to a different major European city each year.---> For 2016, Visa and Gemalto worked together to equip visitors to the Swedish Eurovision venue with prepaid contactless payment wristbands that could be used inside the event and out. Visitors, however, were more likely to find use for the wristband (before its October expiry date) outside the host city of Stockholm, as despite (or perhaps as a result of) being one of the most cashless societies in the world, Sweden has been somewhat slow to get aboard the contactless bandwagon. Perhaps surprisingly, Visa announced the limited-edition wearables as representing "a big step into the future of payments and the launch of contactless in Sweden." If anything, this serves to highlight the varying levels of progress towards contactless and mobile payments across mature markets, and the brake that legacy technology, or even developed non-cash payment ecosystems, can have on progress towards a digital and mobile future.
####
*Publicity Stunt?*
The French city of Lille has introduced a contactless ticket wristband for its public transport network to coincide with its hosting of six matches during the European Championship soccer tournament that started last week. As with their play in Stockholm, Gemalto's decision to launch a limited run of 5,000 *[Parténaire des Supporteurs](http://www.20minutes.fr/lille/1850567-20160523-lille-tout-savoir-bracelets-special-euro-transpole)* wristbands appears designed more to pique interest and get free copy for the company brand, rather than showcase or test an expansion of the city's NFC card-based transportation ticketing system.
That is not to say, however, that every mega sporting event, or its host city, that attempts to leverage scale and density to test and promote contactless technologies is only doing so to garner free publicity. During the London 2012 Olympics, Samsung and Visa partnered to promote the Visa payWave app, "available for Samsung and Visa-sponsored athletes and trialists". Although inauspicious in its lack of ambition, together Samsung and Visa sought to draw attention to the potential of the burgeoning contactless payments ecosystem and to set down markers for the development of mobile payments.
What differentiated the London 2012 "contactless 'wave and pay' revolution" was that it was an attempt to promote the use and growth of an extant network of contactless POS terminals - around 140,000 - across the UK in the middle of 2012. That mobile was going to be "the future of payments in London" was the, unsurprising, prediction of Visa's Head of Mobile Products. In the interim, Visa hoped to use the Olympics to catapault "wave and pay" (as the marketing went back then) into the payments mainstream.
Critically, in addition to all POS terminals within Olympic venues accepting Visa contactless payments, Transport for London (TfL) committed to rolling out the acceptance of "wave and pay" cards on all London buses in time for the start of the Olympic games, with acceptance on the tube and trains promised by year's end. Here too, though, what we saw was the adaptation of TfL's own NFC 'Oyster' card system to accept direct payments. The efficacy of using a blue-ribbon event to "launch" a paradigmatic shift such as contactless payments remains to be seen. Visa's Rio 2016 play involves contactless payment rings that, like the payWave app, will be available to Visa-sponsored athletes. Will the next hot thing in NFC be, Beyoncé-style, putting a ring on it?
####
*Riding The Wave?*
It is often said that big success stories in tech need to ride a wave. But when it comes to wearables, probably the single most successful use-case is riding roller-coasters rather than waves. In 2013, Walt Disney World Resort in Florida rolled out its "MagicBands": RFID wristbands that contain tickets and identify the wearers for reservations for rides and restaurants across the various Walt Disney World Resort properties. Indeed, for those going for the "full Walty", (pre-ordered) MagicBands facilitate Disney Resort hotel check-in and room access, and can be linked to a credit card to allow a totally cashless and contactless Disney experience, right across Disney's Florida theme parks.
It is notable, then, that even The Walt Disney Company, with revenues in excess of USD $50bn in 2015, has come to the conclusion that bespoke wearable payments and ticketing tech may not be worth the investment. Because it had already invested heavily in creating an NFC-ready customer experience at Disney World, Disney was a launch partner of Apple Pay, even getting name-checked by Tim Cook during his demo speech. Apple Pay was accepted in Disney stores and at Walt Disney World in time for the December 2014 shopping and holiday season. And yet, Disney Magicbands look set to remain as Floridian as 'gators on golf courses'.
Earlier this year, Disney's CEO Bob Iger told shareholders that while Disney remained committed to what the company refers to as the "MyMagic+ program", MagicBands themselves, though popular, would not be making an appearance at any other Disney parks, including Disney Shanghai Resort, which opens this week. "Because technology keeps moving onward and improving, we're looking at all different ways to expand the program...[But] it won't necessarily be through physical MagicBands, since mobile technology and personal mobile devices can offer a lot of the functionality that the bands we created offer."


"Wearable Nightmares?"

Where, then, does this leave the future of wearable payment form factors, if even the Disney Company can't make the numbers work in the face of the ubiquitous mobile phone? After all, one of the biggest criticisms of the Apple Watch was the need for it to be paired with a phone in order to carry out most of its functions. The obvious answer is to absorb the mobile phone, and its functionality, into the wearable. And that is the route being taken by several players in the wearables market, most notably Sony, LG and (perhaps somewhat surprisingly) music mogul and Beats investor will.i.am.

This approach has not exactly been met with ringing endorsements or reviews. Will.i.am's i.am+ Puls was described as being "what a wearable nightmare looks like." The company latterly admitted, when launching the i.am+ Dial, that "Having a phone on your wrist just to have a phone on your wrist is not a reason to own another device." Consequently, i.am+ is focusing on the development of the (awfully named) A.I. operating system, AneedA (yes, as in "I need a...") and its integration into clothing and accessories that people will actually want to wear. In some senses, i.am+ is investing in the death of wearables as a concept, and the growth of "smart" clothes and accessories instead.

Fitbit recently announced a series of jewellery pieces to offer an upscale alternative to slapping a piece of plastic on one's wrist. Rumours persist that Google is working with Warby Parker to resurrect Google Glass as something that people would want to wear to something other than Comic Con, while Barclays and TopShop are working on taking NFC accessories to Main Street. Alternatively, startups like Chronos offer the opportunity to turn any watch into a smart watch by snapping a sensor onto the back of your own timepiece. The trend, though, is unmistakeable.

None of this, however, is likely to have a significant effect on payments, into the foreseeable future. Apple has quickly learned that breaking the habits of a lifetime is difficult, even when shifting the payment form factor to an object that the customer is likely to already be holding in their hand. And consumers will only wear a watch if it cuts the mustard on its own terms as a watch. The upshot is that significant or serious advances in wearable payments remain a long way off, no matter the season. And if Visa wants to pay with rings at the Olympics, they should probably just barter a flag.

© Mondato 2016. Mondato is a boutique management consultancy specializing in strategic, commercial and operational support for the Digital Finance and Commerce (DFC) industry. With an unparalleled team of dedicated DFC professionals and a global network of industry contacts, Mondato has the depth of experience to provide high-impact, hands-on support for clients across the DFC ecosystem, including service providers, banks, telcos, technology firms, merchants and investors. Our weekly newsletters are the go-to source of news and analysis in the DFC industry.

Click here to subscribe and receive a weekly Mondato Insight direct to your inbox. 

Image courtesy of Joey Newcombe