Is Shipping the Secret Ingredient to E-Commerce Success?
~6 min read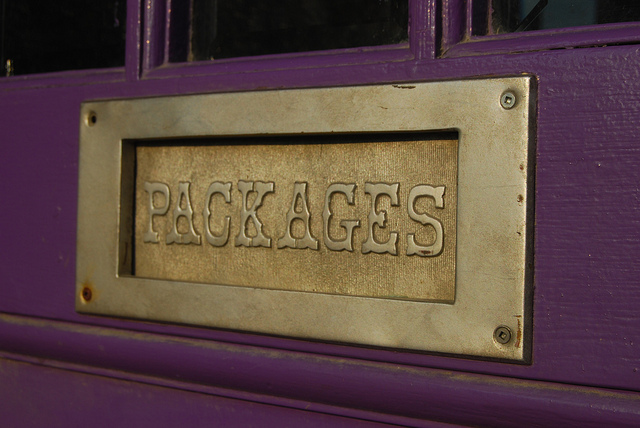 Free Shipping or Bust?
The introduction of Amazon Prime in 2005 forever altered the consumer psychology and consumers' willingness to stomach shipping costs (dubbed the Amazon Effect). Free shipping is now a consumer expectation, not a bonus. Unfortunately for mom and pop retailers clamoring to access the digital commerce ecosystem, conversion rates and shipping price points are indisputably interrelated.
According to a Canada Post white paper entitled "Is The Price Right? Designing An Effective Shipping Pricing Strategy", conversion rates plummet nearly 50 percent in the absence of free shipping. Additionally, fast shipping was forgone by 66 percent of customers in exchange for zero shipping fees. Of particular note, however, is that 40 to 60 percent of consumers were willing to increase expenditure to qualify for a free shipping threshold. The success of free shipping is making it the norm: in 2014, 58 percent of all e-commerce transactions in the United States were accompanied with free shipping - an adoption percentage that is predicted to grow.


Can Walmart Replicate an Amazonian Feat?
As free shipping emerges as the price point norm, adaptive business models must consider the complexities involved in its provision. Amazon has positioned itself as the pioneer of logistical innovation since its debut of Amazon Prime, which advertised free 2-day shipping for a $99 yearly subscription rate. And although Amazon has sweetened the Amazon Prime pot with additional benefits such as video content, music, and photo storage, it is shipping that remains a critical pull for new subscribers. In order to satisfy both its existing and expanding clientele, the retail giant must grow to accommodate the growing demand for "free" shipping. The strategy going forward appears to be the internalization of its delivery service networks.
In 2015, Amazon transported nearly 500 million packages in the United States, with 40 percent processed by USPS, 20 to 25 percent by UPS, and 15 to 20 percent by FedEx. Amazon shelled out nearly $5bn to fulfil its shipping services in 2015, a 19 percent increase over 2014, and ratio to net sales revenue was equivalent to 11.6 percent of profits.
While an internal logistics network would not be a panacea to its shipping cost woes, complete control of the product across the supply chain from manufacturer to last-mile delivery would promote cost efficiencies and reliability. Those benefits could be then transferred to the customer, generating higher retention rates. Amazon will still complement its own logistics infrastructure with brokered deals with major industry players and disruptive solutions such as drone delivery, but recurring headlines such as "Amazon Buying Trucks is Boring but Absolutely Necessary" are the long-term pattern, not temporary blimps.
The business model has inspired Walmart to implement similar tactics in the hope of claiming a greater share of the e-commerce pie. Walmart has pledged a $2bn dollar investment that will culminate in eight e-commerce warehouses within the United States and a fleet of 6,000 tractor-trailers. Walmart is even flirting with the idea of a subscription model comparable to that of Amazon Prime. As of May 2016, ShippingPass members will receive free 2-day shipping for a yearly charge of $49. This initiative is a direct response to Walmart's slowing e-commerce sales, which dropped every fiscal quarter of 2015.
Indeed, the obvious causal relationship between shipping price and e-commerce preeminence appears to be upending the traditional retail business models. While Amazon and Walmart are well equipped with capital to weather this re-configuring storm, how it will effect small and medium enterprise remains unanswered. An executive at a successful online marketplace operating in several US cities told Mondato that the pressures of reproducing Amazonian delivery deals can account for upward 10 percent of revenues for an average order. It may prove to be the case that the online survival of small and medium enterprises will ultimately rely on access to online marketplaces such as Amazon, and their built-in logistical infrastructure. Either way, it sounds like a win for the gatekeeper: Amazon.


Delivery Isn't Quite The Differentiator Elsewhere
Clearly, this model is not universally replicable, or even desirable. Zalora is a powerhouse online retailer of fashion products with operations across Southeast Asia. In conversation with Mondato, Tito Costa, the Managing Director of Zalora, elaborated on the role of logistics in his respective markets.
"In Southeast Asia, delivery isn't quite the same differentiator as it is when viewed from the perspective of advanced economies. Offering alternative payment methods is a more acute factor in regard to e-commerce competitive advantage. In Indonesia, the Philippines, Thailand, and Vietnam, the share of cash on delivery for Zalora merchandise is approximately 80 percent. Managing the cash aspect of e-commerce in Southeast Asia is a crucial enabler."
Of course, Mr. Costa was also quick to contrast the environment of Singapore or Hong Kong to that of other parts of Southeast Asia.
Other facets of Zalora's strategy are more reminiscent of the Amazon-Walmart phenomenon currently sweeping the United States. Zalora has established its own last mile delivery networks (often in partnership with 3rd party providers) and warehouses to avoid the logistical unpredictability that still plagues Southeast Asia (discussed in a previous Mondato Insight here). With the exception of Singapore, lagging infrastructure and oppressive traffic has incentivized the use of motorbikes in delivery and distribution. When Mr. Costa looks to the future, he emphasizes the disruption and innovation of last mile delivery solutions emanating from Southeast Asia in the form of companies such as GO-JEK in Indonesia, or Ninja Van in Singapore.
Similar trends can be seen in the African and Middle Eastern market. Mara Group is in the process of launching Mara Sokoni, a pan-African e-commerce platform, which will be augmented by Mara Xpress, the logistics division of Mara Group. In a recent interview with Mondato, Sumesh Rahavendra, Chief Operating Officer of Mara Sokoni and Mara Xpress, opined that,
"the state of e-commerce and the delivery infrastructure in emerging markets are not quite near the developmental stage of advanced economies in the context of e-commerce and logistics. To see ahead of the curve and invest in last-mile delivery solutions and networks could yield great results in the mid- to long-term. Many entrants in the market have prioritized creating online platforms for goods without necessarily a clear vision or understanding of the complexities of shipping in Africa or the Middle East. The large 3 PLs are more focused on a cross-border logistics. The economics and unit cost of B2C delivery services are dissimilar to that of B2B or an international network. Not to mention the differences in price points and the required infrastructure."
As far as emerging markets go, Mr. Rahavendra has noticed three visible trends: 1.) increasingly, consumers are more concerned with the speed of the delivery; 2) flexibility of pick-up Vs drop off, time slots, after hours delivery, etc.; and 3) the visibility of the package vis-a-vis tracking & proactive communication. Mara Xpress has especially capitalized on the demand for flexibility, allowing consumers both choice in time slots and a means to directly communicate with the courier in case of changed plans. Mr. Rahavendra believes that parcel lockers could potentially unlock the shipping industry in emerging markets, as it would no longer be dependent on the recipient's availability to complete the shipping process. For now, price points on shipping do not appear to be a major battle ground in the dawning of e-commerce outside of North America and Europe.


Walmart Uber Amazon?
Many years ago, Amazon established itself as the default portal for online commerce, originating with books but rapidly expanding into almost every sphere imaginable. In doing so, not only has it established a brand that is as synonymous with e-commerce as Google is with search engines, but it has created a vast distribution network that has the potential to make it not just the dominant on-ramp to e-commerce, but also the only viable off-ramp for delivery of physical goods. This certainly raises difficult questions when it comes to competition. And while developing markets are unlikely to arrive at the same place due to differences in consumer expectations and payment and delivery preferences, both scenarios open up opportunities for players who are already on the road and with spare capacity. Walmart has already opened the door to partnering with Uber and Lyft as a means of challenging Amazon's supremacy, raising the intriguing question, will Uber be the Uber of e-commerce?
Click here to subscribe and receive a weekly Mondato Insight direct to your inbox. 
Image courtesy of Marc Falardeau