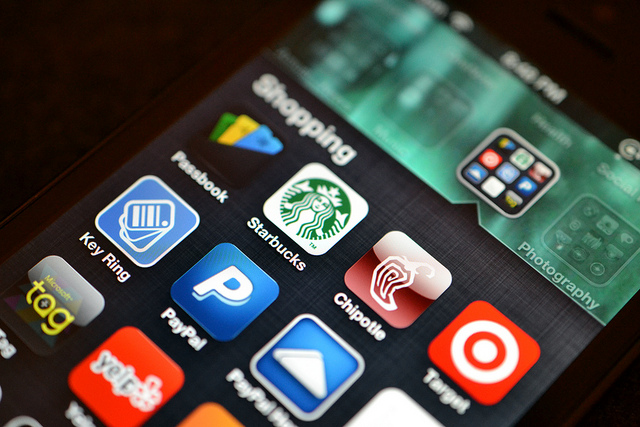 In the world of mobile wallets, the competing offerings of Apple Pay, Android Pay and Samsung Pay almost resemble the three tribes going to war. While the US market was the original focal point of head-to-head competition, an international land-grab is underway. As the bounteous targets for conquest of international markets settle into focus, new questions arise about mobile payments implementation, adoption, and merchant acquisition.
Ready your Weapons Phones!
It remains unclear whether mobile wallets and m-payments have a clear value proposition for many consumers. Analysts have, at times, characterized the momentum of Apple Pay in the United States, such as it is, as mostly an extension of the popularity of the Apple Brand. That being the case, what is the key differentiation between the various flavors of mobile wallet, beyond the brand?
At the outset, it needs to be recognized that mobile wallets have a lot in common. For security purposes, all three systems use tokenization, a process in which the actual payment card number is never passed from the consumer to the merchant, and instead a one-time token is generated that can be identified by the issuing bank and associated with the correct account. All three wallets, too, use Near Field Communication (NFC). And again, all three authenticate the identity of the purchaser via a biometric fingerprint scan. (One exception to this is Android Pay, which allows users of less sophisticated models to substitute password verification in lieu of fingerprint authorization, as this feature was a recent addition to the Android 6.0.)
So, where do they break rank? The most obvious aberration is in Samsung's usage of Magnetic Secure Transmission (MST). As discussed by Mondato previously, it communicates with over 90% of ordinary mag-stripe card readers. This has led to consistent speculation that MST would allow Samsung Pay to lead the way in consumer adoption, as Apple and Android Pay remain at the mercy of merchants to upgrade payment terminals. However, this conventional wisdom has been turned on its head by a newly released study carried out by Phoenix Marketing International. According to this dataset, "despite Samsung Pay's real-world (MST) acceptance advantage, Samsung Pay users don't report a subjective acceptance rating that's substantially different than ratings reported by other app users. Samsung Pay users report that they use the NFC payment mode more often than the MST mode."
Hardcore Armor




Another, though perhaps more significant, distinction between the group boils down to hardware. Apple Phones have a Secure Enclave + Secure Element chip combination that some analysts believe provides better security (although this appears to be based more on perception than actual vulnerability) than Android's use of Host Card Emulation (HCE). While the Enclave is responsible for Touch ID authentication and the authorization of payment transactions, the Secure Element relates this action directly to payment networks. The Secure Element is powerless to remit information until it receives the green light from Secure Enclave, which is encrypted and insulated with restricted access.

And of course, even with the same spec, user experience isn't identical across brands. One set of in-store trials with the three wallets demonstrates a slight preference for Apple and Android Pay because of their self-activation in the vicinity of a contactless POS terminal, thereby streamlining the payment process. Samsung Pay requires a conscious slide to open the payment portal in order to initiate user verification. But if a thumb-swipe is too much for a consumer to handle, actually walking into a store to conduct a purchase rather than ordering online is in any case likely to represent an unacceptable level of exertion.

What is of more consequence, though, is that both Apple and Android Pay are already integrated into in-app payments. While there have been whispers of Samsung introducing an equivalent service, belated entry is rarely conducive to high market share.




Overseas Expansion



Recent survey data suggest that mobile payments may, at last, have finally found at least a toehold in the American market. 23% of respondents, all of whom were credit card holders, had connected a credit card, debit card, or prepaid card to Apple Pay, Android Pay, and Samsung Pay (or some combination of the three). Though it is clear that the market is far from maturation, there is a trend of stabilization reflected in the slow, but constant uptake of mobile payment services.

However, the payments revolution that mobile represents is not limited to the United States (nor indeed is the U.S. even a comparative hotbed of mobile payment maturity, as evidenced by Samsung Pay's highly successful Korean launch.) Headlines just in the past few days ("Samsung Pay Hits Australia, Singapore" and "Apple Pay Set For More International Growth: Hong Kong, France And Switzerland Coming Soon") tout the handset manufacturers' m-payments global vista. Even Android Pay, perhaps the wallet with the smallest international presence, is eyeing parts of Europe, as each player hopes to establish 'facts on the ground.' Samsung Pay now has stakes in Australia, China, Korea, Spain, the United States, with Singapore in anticipation of the officiated launch on June 16th. Apple has sunk its teeth into Australia, Canada, China, Singapore, the United Kingdom and the United States, while Hong Kong, France, and Switzerland lurk on the horizon. And though Android Pay lags with representation only in the United Kingdom and United States, the wallet has similar ambitions.

While Apple may dwarf Samsung and Android in worth, Android-running smartphones with lower price points have flooded much of Southeast Asia, forcing Apple to play catch-up. Market entrances could very well be more contingent on device dispersal and popularity than any other competing factor. Even in China, which is a market very favorable to Apple, advantage does not necessarily lie with those whom it might be surmised. Samsung Pay is forging unusual alliances, such as that with Alibaba. More maneuvering and strategic partnerships are to be expected from all three players as the battlefronts expand.




To The Victor, The Spoils (of m-Commerce)



While in-store m-payments is still in its infancy, m-commerce has ballooned over the past few years and is predicted to be worth over USD $30bn in the United States this year. PayPal is currently the seemingly unassailable King of the Castle, holding nearly 25% of the global mobile-commerce transactions. Undaunted by its Silicon Valley neighbor's dominance, Apple is determined to take a bite at the 20% of PayPal users that are fitted with an iOS device. During last week's World Wide Developers Conference, Apple revealed its intention to allow merchants to incorporate an Apple Pay button into payment options on Apple's Safari browser. While the excitement around the statement has undoubtedly caused bullish predictions, Apple still has a long way to go before it will have seriously gnawed away at PayPal's customer base.

Samsung, naturally, is not content to remain a bystander in this Silicon Valley joust. But it's not just after the business of the likes of PayPal. No, Samsung Pay is widening its ecosystem in order to challenge Apple Pay and Android Pay, too. Trials indicate that the app will be compatible with any Android device (Marshmallow or newer), iPhone, iPod touch, iPad (iOS 8 and up), in addition to clients for Windows and Mac computers. This contrasts with the developments from Apple, as online Apple Pay functionality would not only be conditional to Macs using the Safari browser, but would require an Apple iPhone or Watch to authenticate the biometric fingerprint scan.

Android Pay, too, has ambitions to hoist itself onto the online marketplace, although its plans seem a bit less concrete than its two rivals. For online mobile commerce, the Android team is in the process of finalizing its cross-browser Payment Request API, which is still under review in the W3C (World Wide Web Consortium) process. It remains to be seen, however, if Android Pay will keep up with the release dates of Apple and Samsung Pay in this particular facet of innovation.




Battle Is Drawn




While the Wallet Wars have primarily drawn headlines, focusing on the battle for the United States, this is a conflict of global proportions. China boasts more smartphone users than Brazil, Indonesia, and the United States combined, while Singapore, as of 2015, had the highest rate of smartphone penetration globally. While in-store payments may have represented the primary cause of the conflict, as wars do, it has spread to other theaters. So while who wins the m-wallet battle may be of great importance, it may not be decisive in terms of who wins the war.

© Mondato 2016. Mondato is a boutique management consultancy specializing in strategic, commercial and operational support for the Digital Finance and Commerce (DFC) industry. With an unparalleled team of dedicated DFC professionals and a global network of industry contacts, Mondato has the depth of experience to provide high-impact, hands-on support for clients across the DFC ecosystem, including service providers, banks, telcos, technology firms, merchants and investors. Our weekly newsletters are the go-to source of news and analysis in the DFC industry.

Click here to subscribe and receive a weekly Mondato Insight direct to your inbox.

Image courtesy of Jason Howie