Can Digital Finance 'Irrigate' The Water Industry?
~6 min read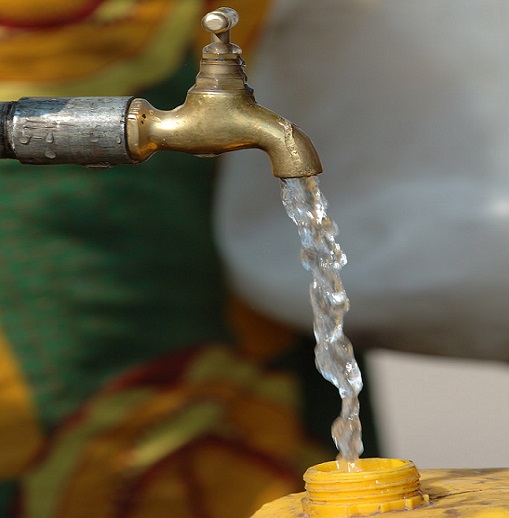 In what can only be described as a twist of irony, while water may be a source of vitality and sustenance, those responsible for its provision - whether public, private or informal - struggle to bring to life the industry's economics. The structural issues 'dampening' the sector's success range, with large-scale urban utilities often scrambling to recoup capital expenditures, peri-urban operators suffering from inconsistent or unreliable service, and rural outposts lacking management or even a clear recourse for repairs. These realities are only exacerbated by a consumer base that is highly sensitive to price point adjustments (understandably, of course), especially so in emerging markets where suspect water supplies are considered reasonable substitutes.
In light of both such slim margins for revenue and such cost-intensive infrastructure at scale, the water industry has a narrow 'sweet-spot' in its quest to become profitable. Digital finance has rightly been identified as one possible mechanism to redress this financial 'purgatory,' and render water a more sustainable business endeavor. Informed by commentary from CityTaps and Safe Water Network, the theory of the value-added of digitization has been distilled into more material, measurable proof.


The Pre-Paid Model
A shift to pre-paid, usually in the form of digital meters, from post-paid systems smooths some customer-related anxieties, as well as promotes healthier cash-flows for the distributors.
According to a World Bank survey that captured feedback from eight cities in Africa, a similar narrative emerged across localities, regardless of whether the pre-paid consumption originated from an individual connection to a house or a standpipe. The misjudgment between volume and cost in a post-paid set-up could, at times, amount to bills that spiraled into customer debt. Worse, if the account fell into arrears for an extended period of time, disconnection was a likely consequence. Clients 'demoted' and deprived of service were more vulnerable to scammers, intermediaries and informal providers who might mark-up the price of water or employ intimidation in collection.
The adoption of the pre-paid model also implanted new awareness into the psychology of many meter frequenters. The propensity for waste markedly decreased as customers could more acutely visualize the worth of each liter. Not only that, but for budgeting purposes, many households felt more in control over monthly expenses. And, with digital payments, any value denomination was now accepted, further diversifying the 'menu' in terms of quantity choice.
As for the supply end, providers too basked in the benefits of digital pre-paid. By ironing out some of the wrinkles in cash flow, many operators were better able to anticipate explicit customer demand, and thereby respond in kind with increased investment. Often, that targeted investment translated to more water access points, more manageable walking distances, and shorter queues.


Concrete Evidence
Safe Water Network, a non-profit organization dedicated to developing and implementing small water enterprises that are financially viable, calculated the impact of transitioning to pre-paid cashless transactions in both sales and value chain disbursements.
The introduction of mobile money is prompting efficiencies across the spectrum. Station managers will no longer deposit cash in person at a Station Bank Account, but instead will initiate an instantaneous transfer. This one simple modification saves the average manager 16 to 24 hours of travel time per station monthly, in addition to 40 GHS for transport, equivalent to a significant two percent of operational expenditure!
Value chain allocations, however, are the unassailable headline here. Without mobile money, the process is as follows: Safe Water Network's Ghana operations pen and authenticate all checks, which are then delivered to field officers who withdraw funds and disperse them accordingly to fulfill obligations to operators, sales vendors, utilities, repairs, or major maintenance costs.
Inject mobile money, and the process disentangles itself. As payment is volleyed through digital channels, the main office recovers ten hours a month relegated to check-processing. Vendors receive payments in about one day, versus the average 9-day ordeal that had involved field officers. And field officers, themselves, reduce monthly travel time by 3 hours for every station on their docket.


From Water ATMs To Smart Meters
The technological solutions birthed from digital finance are re-defining customer engagement for Safe Water Network. Water ATMs, for one, are maximizing the reach, convenience and analytics of Safe Water Network's offerings. If a balance exists on the corresponding ATM card, the customer can now purchase water 24 hours a day free of an attendant. This strategy not only unchains patrons from time constraints, but could trim the monthly doling out of vendor commissions, up to 15 percent of operational expenses.
Household connections, too, stand to benefit from the advancing digitization. The installation of individual meters in low and middle-income areas may help subsidize less commercially tenable ventures. As households represent 'large-volume' consumers and are more reactive to supply stoppages - likely due to the habituation of continuous coverage - their cumulative contribution to revenue, and the improved collection therein, acts as a stabilizing force for many operators' finances. A recent CGAP Brief on digital finance and water isolated both bill payment and pre-paid household connections as two of the primary channels through which digital finance impacts the financial viability of the water industry.
Safe Water Network is no exception. Currently in the midst of a Smart Meter pilot program funded by the Consultative Group to Assist the Poor (CGAP), Safe Water Network has installed pre-paid, mobile money-enabled meters in 100 households with individual, direct connections.
These consumers can either purchase a corresponding physical token and code from a water vendor with cash, or opt for an electronic interaction through mobile money top-up and text token delivery. Token in hand, the manual input of the code then communicates to the meter the equivalent amount to be credited. Such digital measures have rippled into more productive service provision and payment, in addition to being instrumental in settling accounts in arrears.


Benefactors, And Beneficiaries, To Tap Into
While there is clearly a role for private enterprises, water, as a point of preoccupation, still fundamentally orbits in humanitarian and national security circles. Whether it be universal access or threats of contamination, both wieldy public organizations and the State have a stake in optimized and well-oiled water distribution systems. This interest is especially blunt in light of the fact that upwards to 99 percent of water operators are propped up by some form of government funding.
CityTaps, a firm that aids water operators in improving their cash flows and balance sheets, believes that digitized pre-payment systems can help catalyze the business model of the water-industry, and render it more palatable to new kinds of lenders and backers.
"The advantage of a pre-paid system, particularly through mobile money, is that it guarantees the cash flow into the utilities, which will, hopefully, make investing by impact-interested parties more likely. It has historically fallen into the jurisdiction of the World Bank, among other bi-lateral or multi-lateral donors. There is, however, open space for foundations that are proponents of health and social initiatives but eager for impactful and sustainable project plans." Grégoire Landel, Chief Executive Officer at CityTaps
The second promise of pre-paid water systems is that it creates a direct, unadulterated lifeline to potential welfare beneficiaries. And while criteria for subsidies would ultimately vary, and depend on the agenda or function of the over-arching organization, mobile money itself is a tool that cuts out middle-men and bureaucratic bloat.
"Through the technology of CityTaps, it would be possible for a charity organization, for example, to subsidize a family by directly crediting their water account independent of cash, cards, or vouchers." Grégoire Landel, Chief Executive Officer at CityTaps
All of a sudden, with the advent of metering and mobile money, allocations designated for water are no longer confined to national payment switches, but can extend to international remittances as well. Therefore, a much more global and cooperative approach can be embraced for a problem so central to humanity's collective existence. That, coupled with a private sector determined to gnaw away at operational costs, might set the stage for digital finance to debut as the breakthrough in irrigation the water industry seems to so desperately need.
© Mondato 2017
Image courtesy of [Julien Harneis](https://www.flickr.com/photos/julien_harneis/589718393/in/photolist-U7sJv-U7F3V-fzVMcd-2dx7Bs-f6PuaX-2dsvgi-dAcB7b-2dswTt-2dstet-QztNeb-2dsyNZ-UD575k-cYXBzW-gwmAC2-jYcV6R-k3gV8V-aBPWHX-5HDh4w-7YUv5i-g1EDcJ-68EEd9-oWFSfD-5uewTw-9WDpRJ-6sMv8G-dDxSE-hY9wUG-TBRVUw-5m1yL9-gSpzw6-aziMyE-5xc489-7NicSP-3brkWN-UdGnMa-jqM5no-QNaEv-79xH8U-dfzVND-TQfziQ-cGfqN-6jxGFi-2PEDWV-hhHQw6-pVykUz-6jxrXF-cEwaTQ-3YGmKs-99FdVW-9GBrV7).
Click
here
to subscribe and receive a weekly Mondato Insight direct to your inbox.