Silicon Beach: Fintech Hub Or Outpost?
~6 min read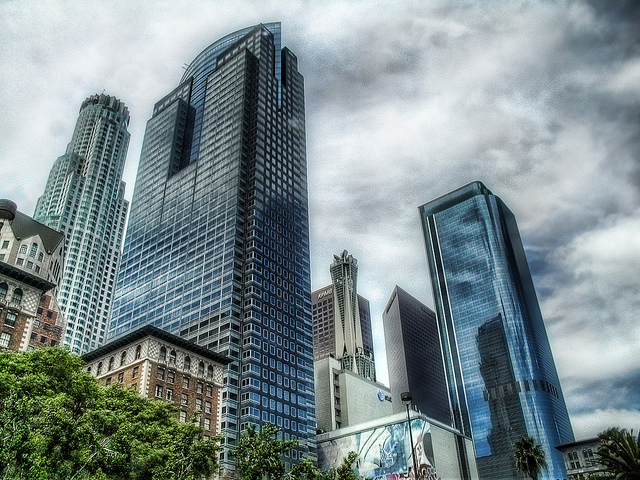 With Silicon Valley on the verge of maximum occupancy, tech companies are flocking to the Los Angeles metro area, and Silicon Beach is quickly becoming a new, enticing destination. First came Facebook and YouTube, followed by Microsoft, Google, Yahoo, and Uber. Outside of recent settlers, home-grown companies like Netflix, Snapchat or Tinder, to name a few, have blossomed in the illustrious Californian sun.
Silicon Beach, though, isn't necessarily aspiring to be a carbon-copy of its aged 'mentor.' L.A.-area startups instead tend to focus on content creation, rather than gadgets, building services and apps. Silicon Beach is a thriving media (Zefr), social (SnapChat, Tinder), e-commerce (Dollar Shave Club), virtual reality (Oculus VR), and transportation (Hyperloop One) hub with talent snatched from industries as divergent as Hollywood and Boeing.
Snap's recent IPO is indicative of the mounting tech growth in the City of Angels. But, what about Fintech? Is LA fertile ground for Fintech despite the somewhat weak pulse of financial institutions headquartered in the city, a sign of limited technological know-how, potential customers or investors?


What's The Bait And Hook?
The 'upside' to Silicon Beach isn't all too hard to find for companies weighing the possibility to set up shop here: a burgeoning tech, media and entertainment scene, limited competition, comparatively cheap rent, and a more relaxed corporate culture. LA doesn't quite subscribe to the mantra, all work and no play.
Gabe Borden, the co-founder of MayaTech and a native of LA, broke down the LA appeal in a recent interview.
"There is something new and exciting about being in LA. Although there may not be as much talent or resources as in Silicon Valley, it is as close as it gets, and in ten years we will be serious contenders." . Gabe Borden, Co-Founder of MayaTech
MayaTech operates multi-function ATM terminals that, when linked to a mobile app, allow both un- and under-banked individuals to pay bills, send remittances, and buy airtime top-up or gift cards. Due to the city's demographics, Hispanic immigrants, or less affluent immigrants in general, are one of the product's core audiences.
Jeremy Gardner, an entrepreneur associated with Blockchain Capital, a San Francisco-based venture capital company that invests in blockchain related companies, too emphasized the laid-back nature of Los Angeles.
"It is very stressful to build a company in San Francisco but in LA it is more relaxed and easier to distinguish yourself and make connections." Jeremy Gardner, Blockchain Capital
In fact, Los Angeles and its governing institutions are actively embracing its budding reputation as a Silicon Valley spin-off. In order to better accommodate and attract the start-up crowd, the city has offered select startups free and discounted rent in downtown for one year. Other initiatives provide tax exemptions for small businesses and companies that have recently transplanted to the city.
Even for all its sunshine, though, there are still a few clouds in LA's emerging Fintech sky. There are a finite number of investors and companies that can acquire one's business, not to mention a more narrow pool of potential financial services clients for business-to-business (B2B) offerings. And, of course, enterprises often have to cast a wider net to lock in the right talent.
"If you want to raise seed capital, most people still have to go north. But LA is as close as it gets to Silicon Valley."
Steve Beauregard, Chief Revenue Officer at Bloq
These caveats aside, there is still a vibrant, but small and tightly knit Fintech community. With a few exceptions, Fintech is primarily consumer-focused, clustered around personal finance management, crowdfunding and real estate. Of little shock to anyone, on the B2B side it services the entertainment industry. And, while still short of some kind of critical mass, there is an increasing presence of investors as well.


Let's Get Personal
Personal financial management (PFM) products and software - from investment to donations - appear to be at the epicenter of the LA Fintech scene. Acorns, for one, is a micro-investing service that rounds up the daily purchases of users and automatically invests the difference into a portfolio of index funds through its mobile application. Drops, in a similar vein, rounds up debit or credit purchases and then empowers the user to donate the spare change to the charity of his or her choice.
Another trend in the LA Fintech stratosphere is the creation of solutions that help maintain both individual and family level financial health. Albert is a free digital financial advisor that collects a user's financial records, provides easy-to-follow suggestions and guides users to feasible plans of action without leaving the app. PayOff, in contrast, is a financial services company that customizes loans to customers specifically for the purpose of tackling credit or debit card debt. Earny is a personal assistant that, in the instance of a price drop, recoups the price differential thereby ensuring no one is ever victim to overpaying. Lastly, through the application Oink, parents can set parameters and grant their children a certain amount of autonomy in online shopping.


A Dash Of Social
Peer-to-Peer (P2P) lending and crowdfunding solutions are less monolithic. The firm XPRS Capital allocates small business loans, while Crowdfunder fast-tracks exceptional pitches and teams to top equity crowdfunding deals. FlashFunders, in another approach, is a free online equity funding platform designed for start-ups eager to raise funds. Small investors, conversely, can buy in at as little as US$1,000.


Home Sweet Home
The zip code 90210 connotes a combination of power and luxury, so it is of little surprise that the real estate market is currently in an upswing. Fintech is capitalizing on this craze, and a variety of firms - like Asset Avenue, RealtyMogul, Peer Street or Patch of Land - have introduced real estate crowdfunding platforms. This technology affords investors, small and big, access to residential or commercial real-estate loan portfolios.


The Glitzy and The Glamorous
LA/OC metropolitan area is home to Hollywood and, by extension, the world's biggest media and entertainment sector. Therefore, it is only natural that related startups would cash-in on the industry. Fintech providers, it seems, are finally crashing the party too.
Stem, for instance, taps the power of the blockchain, and cryptocurrencies at large, to disrupt the music industry. It tracks and organizes revenue streams from platforms such as Spotify, YouTube, SoundCloud, and automates payments to writers and producers. FastPay is a financial platform for digital media which boasts liquidity and financial workflow solutions and has originated over $1 billion in loans to publishers, networks, exchanges, agencies and app developers. GEM leverages blockhain technology to offer data sharing solutions to healthcare, or firms with complex supply chains, as is common in the entertainment industry.


The Corporate Angel
While there is a splattering of B2B providers in the Fintech sphere, services within this realm are hardly in the majority. Zest Finance develops big data underwriting technologies to better equip lenders with a more comprehensive understanding of risk. Fintel provides advanced research tools for data-driven investors. CapLinked has workflow software that enables financial transactions such as real estate deals or Mergers and Acquisitions.


Roping In New Clientele
Although much of the discussion regarding financial inclusion is centered on emerging markets, Silicon Beach has some notable players such as Tala, Maya Tech, PayNear Me, and Wipit. While Tala dabbles in alternative lending services and technology in emerging markets, Maya Tech, PayNear Me and Wipit concentrate on the un- and under-banked in the United States, converting cash at merchant locations and kiosks to digital currency for e-payments.


Bitcoin And Blockchain Bleed Through
The blockhain space, too, is turning heads. In addition to the previously mentioned Gem and Stem, additional players include SFOX - a currency trading platform that employs bitcoin - and GoCoin, a payment platform that outfits merchants with the technological capacity to accept bitcoin and other blockchain currencies. Bloq, in contrast, delivers enterprise-grade blockchain to interested parties, like financial institutions, which can then "create, test, update, customize and analyze their own public, private and permissioned blockchains."


Bringing In The Moola
If startups are to exist and scale in Los Angeles, access to investment is key and, currently, Silicon Beach is inching towards a more competitive number of investors in Fintech. Clocktower Ventures, Core Innovation Capital, and Capital Group are just a few of the traditional and active investors in the space. Backstage Capital, instead, is a departure from the orthodox, and invests in firms founded by women and minority leadership across the United States.
Accelerators, too, are becoming less and less of a rare breed. Both Plug and Play and Amplify are nurturing and injecting the local ecosystem with fresh concepts. BGI Digital Ventures, an offshoot of Boston Consulting Group, has laid down roots in Manhattan Beach. Their model consists of inventing, investing, building and scaling startups in partnership with large corporations.
In fact, investors are no longer 'lonely,' as the startup dating scene turns up more and more potential matches. Networking events in Silicon Beach are becoming more productive. The question remains, however, if LA will become a major hub for Fintech, or merely host the spillover from San Francisco. The tipping point would most likely take the form of a Fintech unicorn, to pull the odds, and investors, ever in its favor.
© Mondato 2017
Image courtesy of [Charlie Essers](https://www.flickr.com/photos/avcellshots/4851556655/).
Click
here
to subscribe and receive a weekly Mondato Insight direct to your inbox.