Facebook Makes M-Commerce Splash
~3 min read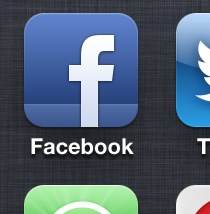 The past month has seen a flurry of m-commerce developments from Facebook, as the social networking trailblazer aims to ramp up the profitability of its mobile platform and establish itself as a leader in the rapidly growing digital payments marketplace.
 
With Facebook users increasingly drifting towards mobile (59 percent of monthly active users now access the platform via their mobile device),[1] the company has faced challenges monetizing their mobile presence. Despite introducing mobile Sponsored Stories, the number of mobile users has grown much faster than associated advertising revenue.[2] Add onto this Facebook's IPO flop in May, and the company faces tremendous pressure to create revenue through its mobile platform, or risk revenue decline.
 
In the quarter ending June 30, Facebook reported net losses of $157 million, its first recorded loss as a public company.[3] While the App Center [4] launched this summer attempted to address this issue by encouraging users to purchase personalized Facebook apps via online or mobile devices, new developments suggest that Facebook is still struggling to find a "sweet spot" for mobile revenue. M-commerce might be the solution.
 
Through integration with mobile payments and analytics provider Bango, Facebook has begun accepting m-payments for its mobile web services in the US, UK and Germany, with more countries planned for later in the year. With Bango, customers can pay for their virtual Facebook purchases (such as gifts and games) through a one-click, "frictionless" system that is linked directly to their cell phone bills. According to a recent TechCrunch article: "Bango's announcement opens the door to Facebook creating a much richer experience (and one more monetizable) on the handset."[5]
 
Move Over Amazon – Facebook Launches E-Commerce Platform
 
Launched last week, Facebook Gifts takes this concept a step further – enabling users to purchase physical products or digital gifts directly from Facebook, whether on a desktop or mobile device. While e-commerce sites proliferate, from Amazon and eBay to the more craft-centric Etsy, Gifts has the potential to become a key player in the sector, given its access to data on millions of individuals – from their interests to their birthdays. Unlike other e-commerce websites, Facebook Gifts also has a unique "mobile-first" orientation, meaning that it was designed with the mobile experience in mind, rather than the other way around. For this reason, Gifts can tap into the streams of Facebook users increasingly migrating to mobile.[6]
 
Though not directly a m-payment product, Facebook's recent addition to its Offers platform also seems to suggest a Facebook m-commerce takeover. Where the platform previously only enabled businesses to create and advertise coupons through Facebook, they will now be able to integrate a barcode, or other unique code, into their offers. This, according to a TechCrunch article, "opens the platform to a far wider scope for actual transactions, although for now it looks like the transaction will happen independently of Facebook itself."[7] But while payment processing looks to be excluded from this latest iteration of Offers, the barcode integration might make it a prime candidate to be included in Apple's Passbook – which, as noted before, has the potential to bloom into a m-commerce platform.
 
Is M-Commerce the Silver Bullet to Boost Revenue?
 
Facebook's latest e-commerce offerings certainly show an increased desperation to monetize – but will they pay off for the company, particularly in the midst of other competing e-commerce and online offer sites? The primary challenge Facebook may encounter is its poor reputation for upholding consumer privacy. Only last week, Facebook was rumored to have released millions of private messages on its Timeline feature, though this has since been denied by Facebook.[8] Clouded by this reputation, will users feel comfortable paying for goods or services via the site?
 
According to data from 2012, privacy concerns have not dissuaded users from sending payments through Facebook as of yet, with payments revenue (for games and virtual goods) expected to exceed $1 billion in 2013.[9] But Facebook Gifts might be a different story, as it leverages personal data (birthday reminders, timeline events, engagement announcements, etc.) to prompt users to purchase gifts,[10] a feature that might either be perceived as convenient, or as an invasion of privacy.
 
Beyond privacy concerns, Facebook will need to position these e-commerce options as a unique alternative to similar, independent services that already exist. While Facebook virtual games (which can now be purchased through Bango) have a solid following and cannot be found elsewhere, what will make Facebook Gifts and Offers stand out from competitors like Amazon and LivingSocial? In many ways, Facebook Gifts and Offers are already unique due to their mobile-first orientation, but is this enough to carve out Facebook as a key player in the e-commerce market? Further, with Facebook's revenues waning, will these products be sufficient to re-instill interest in Facebook among less interested and potentially ad-fatigued users?
 
Giving the rapidly growing appeal of mobile commerce and the exponential growth in smartphone ownership (predominantly in mature financial markets), it seems to be a strategic move. It will be interesting to see if Facebook can capitalize on this momentum and bolster lost revenue, or if they will be overshadowed by more seasoned players.