The iPhone Effect: From Passbook to M-Payments?
~4 min read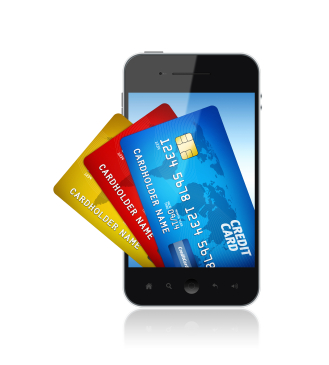 Much has been made of the conspicuous absence of Near-Field Communication (NFC) technology from Apple's latest iPhone 5, a move that shirked industry expectations and called into question the future of NFC. But while the phone itself falls short of industry-wide NFC hopes, Apple's newly-introduced Passbook app on the iOS 6 may be a harbinger of big changes in the mobile payment ecosystem over the coming years.
Build a Wallet, and Payments Will Follow
Though it lacks any actual payment capabilities, the Passbook app represents a tentative step by Apple into the mobile commerce game, while still maintaining its distance until the playing field settles and a clear winning technology emerges. The app, which is fully integrated into iOS 6, establishes a central, secure location to store virtual cards, tickets and offers in all iOS-enabled devices. Target, Fandango and Starbucks were among the early retailers to integrate Passbook into their existing apps, with Airbnb, Eventbrite and McDonald's joining their ranks last week.[1]
By testing the waters with Passbook, Apple can gauge consumer interest in the mobile wallet concept before diving into its own payments offering. With many existing m-payment options facing dismal adoption rates in US and European markets, this strategy may pay off in the long run for Apple – drawing people to the platform first, and adding a payments component later (if it seems viable).
Already the feedback to Passbook has been positive, with industry watchers praising the app's sleek, user-friendly interface. Retailers can leverage Passbook's time-and-location-enabled notifications to offer timely deals and coupons when customers walk into their brick-and-mortar stores. With or without payments, Passbook is establishing a standard for what a "mobile wallet" should look like, and other industry players will need to take heed.
Beyond sparking interest in mobile wallets, Passbook may also directly encourage individuals to use existing mobile payment platforms more frequently. A key cause of limited adoption of mobile payments in mature financial markets has been the issue of convenience. Why should consumers pull out their mobile phone when debit or credit cards can fulfill the same task, and sometimes faster? By encouraging the use of mobile devices to retrieve coupons and loyalty deals, the Passbook app may encourage iPhone users to pull out their mobile devices while at the point-of-sale, perhaps enhancing the usability of m-payment offerings in general.
Mobile financial service (MFS) innovators may also tap into the Passbook platform to build upon their existing products or services – strengthening the entire mobile money ecosystem. For instance, because nearly anything with a barcode can be loaded into Passbook, the app opens the doors for innovation in other barcode-enabled payment services.[2] Perhaps, it is not NFC, but rather the traditional barcode or QR code, that is the mobile payment technology of the future.
However, industry rumors suggest that Apple has not given up on NFC just yet. The company has reportedly partnered with fingerprint recognition company Microlatch to support apps that work using NFC.[3] These apps include TouchPay, a pilot launched by British banks NatWest and RBS in partnership with Visa Europe that allows tap-and-go payments for some users. By attaching an NFC-enabled protective cover and downloading the TouchPay app, customers can pay for transactions of 20 British pounds or less at participating retailers.[4]
Passbook may also foster development of mobile-based financial management tools, as it provides a central platform through which users can access coupons, obtain deals and keep track of expenses. This potential has already been recognized by American Express, which recently launched an integration with Passbook that provides users with immediate transaction data and account history.[5] The newly-launched BillGuard integration will enable users to instantly check the balances of all their credit or debit cards through Passbook, encouraging financial management and helping to identify potentially fraudulent charges.[6]
When Passbook Meets the Apple Store
Many have also speculated that Passbook may eventually integrate with payment information already on file with iTunes, accounts which number 435 million and counting.[7] Denee Carrington, senior analyst at Forrester said in a PYMNTS article: "It seems a natural evolution for Passbook to sync with iTunes payment credentials at some point in the near future."[8] But how would this work? A recent Forbes article predicts that Apple could incorporate a Starbucks-esque barcode payment solution into Passbook, through which payments would be made by scanning a barcode linked to the consumers' Apple ID account, which is tied to a credit card.[9]
The Challenges Ahead
But though such an integration may keep Apple at the forefront of the mobile payments game, what would this mean for consumer privacy? With iTunes already holding a colossal amount of personal and financial data, adding data regarding user purchases, geo-location and deals redeemed might provoke nagging data privacy concerns. Security of user payment data may also be an issue, although Apple's July acquisition of fingerprint security company AuthenTec suggests that this has been taken into consideration.[10]
Beyond potential security and privacy issues, a potential iPhone-centric mobile wallet platform might also face scalability challenges. While iPhone sales have been bolstered by the newly-unveiled iPhone 5, they still remain the minority of the larger smartphone market (Google's Android controls the largest share of the US smartphone market).[11] This is a challenge that has perpetually faced other mobile wallet providers as well, as industry fragmentation is hampering interoperability across mobile devices. The much-buzzed-about Isis, for example, is available on wide variety of smartphones, but is not yet usable on the iPhone.
Even if users do have a mobile wallet-enabled iPhone, this must be complemented by a network of participating merchants who will accept the technology as a form of payment. Passbook has a good head start in this regard, with an array of committed retailers already on board. However, this would need to be expanded drastically for the wallet to gain wide use among consumers.
While lack of NFC in iOS 6 signals that Apple is not convinced NFC is the key mobile payment technology of the future, it does not imply that Apple has given up on mobile payments. Rather, we surmise that the tech giant is waiting in the wings to see what kind of m-payment platform will emerge as the clear winner. Until then, Passbook shows that they are testing out the mobile wallet concept and opening the doors for innovation – establishing themselves as a contending player in the m-commerce space.