MFS: Transforming Healthcare In Emerging Markets
~4 min read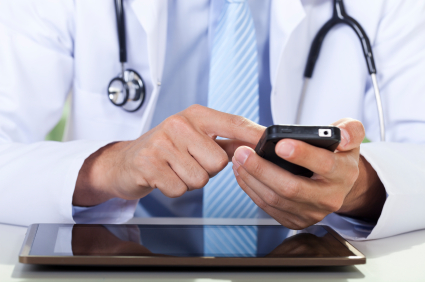 Mobile health (mHealth) deployments have grown dramatically in recent years, particularly in emerging markets, where base-of-the pyramid populations often lack access to basic health services, but possess a mobile phone. However, despite the proliferation of mHealth platforms, many remain limited in scale and are poorly integrated into existing healthcare systems. Introducing mobile financial services (MFS) within these platforms may offer a way to drive reduced costs and enhanced efficiency – resulting in more affordable, inclusive healthcare systems.
The Emergent mHealth Sector
According to the GSMA mHealth Tracker, there are currently over 900 planned or deployed mHealth products and services globally, with the majority concentrated in Africa and over 100 in East Africa alone.[1] Over the next few years, the global mHealth market is expected to exceed USD $30 billion,[2, page 1] as stakeholders look to reduce costs, add value and enhance the reach of health services.
However, despite projections of dramatic growth in the mHealth sector, particularly in low and middle-income countries, current offerings face many challenges. A recent GSMA report, for instance, suggests that many mHealth services remain limited in scale and lack commercial viability.[3, page 27] According to Patricia Mechael, Executive Director of the mHealth Alliance, in a recent interview: "This inability to scale-up is often due to a lack of alignment with national health priorities," and the lack of clarity within a range of areas, including: responsibility for financing, technology standards and policies to protect patient privacy.
Another key challenge to developing sustainable mHealth programs in emerging markets, according to Mechael, is establishing reliable financial systems with which to pay for the services. While healthcare spending consumes an average of 10 percent of GDP in OECD countries, low-income countries only devote around 5 percent of their GDP to health.[4, page 4] Accordingly, health systems in low and middle income countries are often "overburdened and underfunded," said Mechael, with broken supply chains, under-trained health workers and unequal access to basic life-saving information and transportation.
Harnessing MFS To Improve Health Services
In these emerging market contexts, the integration of MFS into healthcare offerings can play an important role, contributing to the development of more sustainable business models (among for-profit healthcare providers), higher quality of care and greater access to care, according to Menekse Gencer, founder of mPay Connect, in a recent interview. From governments to private health service providers, harnessing mobile money technology can benefit a range of healthcare stakeholders.
For instance, healthcare providers – both public and private sector – can use mobile money as a means to better control financial flows and shift towards more transparent payments for health worker salaries. According to a recent mHealth Alliance report, of which Gencer was the lead author, current cash or check payment systems can be cumbersome and insecure, creating unnecessary costs for both workers and the provider. Disbursing salaries into mobile money accounts can reduce costs and enable providers to devote more resources towards serving patients.[5, page 2]
Mobile financial services can further be used as a tool to incentivize improved performance among community healthcare workers, enhancing the impact of health services. In Pakistan, for instance, the non-profit Indus Hospital, "Pakistan's First Paperless Hospital," used mobile money to disburse financial rewards to health workers who screened for tuberculosis (TB) in their communities. The initiative led to a dramatic increase in reported TB cases, which more than doubled during the six months following its launch.[6]
Tapping into expansive agent networks and mobile network infrastructure, integrating MFS may also enable healthcare providers to reach more patients. For example, mHealth providers can leverage MFS agent networks to accomplish shared or redundant tasks, such as signing up users, checking ID and registering phone numbers, according to the mHealth Alliance report.[7, page 9]
Private sector stakeholders, such as for-profit healthcare providers, mobile operators or financial institutions, can also benefit from the integration of MFS into the health ecosystem. According to Gencer, leveraging MFS can support more sustainable business models for mHealth providers – boosting revenue through new value chain participants, and lowering costs incurred as a result of cash management, fraud, and settlement of remote payments for diagnostics and other services. Mobile operators looking to bolster revenues, further, may find value in the offering health-focused mobile money products (such as the mobile health insurance product offered in partnership with Safaricom, as highlighted in the next article).
Enhancing Health Access Through MFS
Integrating MFS into healthcare systems in emerging markets further holds broad benefits from low-income, mobile phone-toting patients. According to Mechael: "Mobile money can provide a secure, easy way to pay for health services in developing countries, where most healthcare spending comes out-of-pocket."
Additionally, providing low-income populations with alternative mobile financial services, such as savings, insurance or loans, can better enable them to afford health services, according to Gencer. In the next article, we profile a few companies that leverage the M-Pesa infrastructure to offer these alternative financial resources.
Resistance To Change
Integrating new technology into established systems is not always easy, however, and existing players may be resistant to changing the status quo. Barriers to adoption may include issues of privacy, security of clinical data and limited evidence or research regarding how integrating technology (such as MFS) can improve health outcomes.[8, page 21] Government healthcare providers, specifically, with their layers of bureaucracy, may be slow to transition from paper-based to mobile payment systems, despite the promise of a long-term pay-off.
Further, while mobile money is growing at a rapid pace, "it is still not ubiquitous," said Gencer. Accordingly, she suggested: "any decision to use MFS for health must be accompanied by a full understanding of the extent of the MFS infrastructure in that market." According to an mHealth Alliance report, leveraging MFS for health initiatives can have prohibitive set-up costs, due to the cross sectoral and highly fragmented nature of the mobile money industry.[9, page 19]
Mobile financial services hold tremendous promise for transforming existing healthcare systems in emerging markets, benefiting all stakeholders, including patients. However, limited scalability among existing mobile health offerings suggests that this potential has yet to be fully capitalized upon. Achieving effective platforms will require key healthcare players to proactively research and adopt these new technologies. Further, innovators will need to continue developing user-friendly, interoperable services, such as those highlighted in the next article.