Mondato Summit Africa 2017: Catalyzing The DFC Ecosystem
~6 min read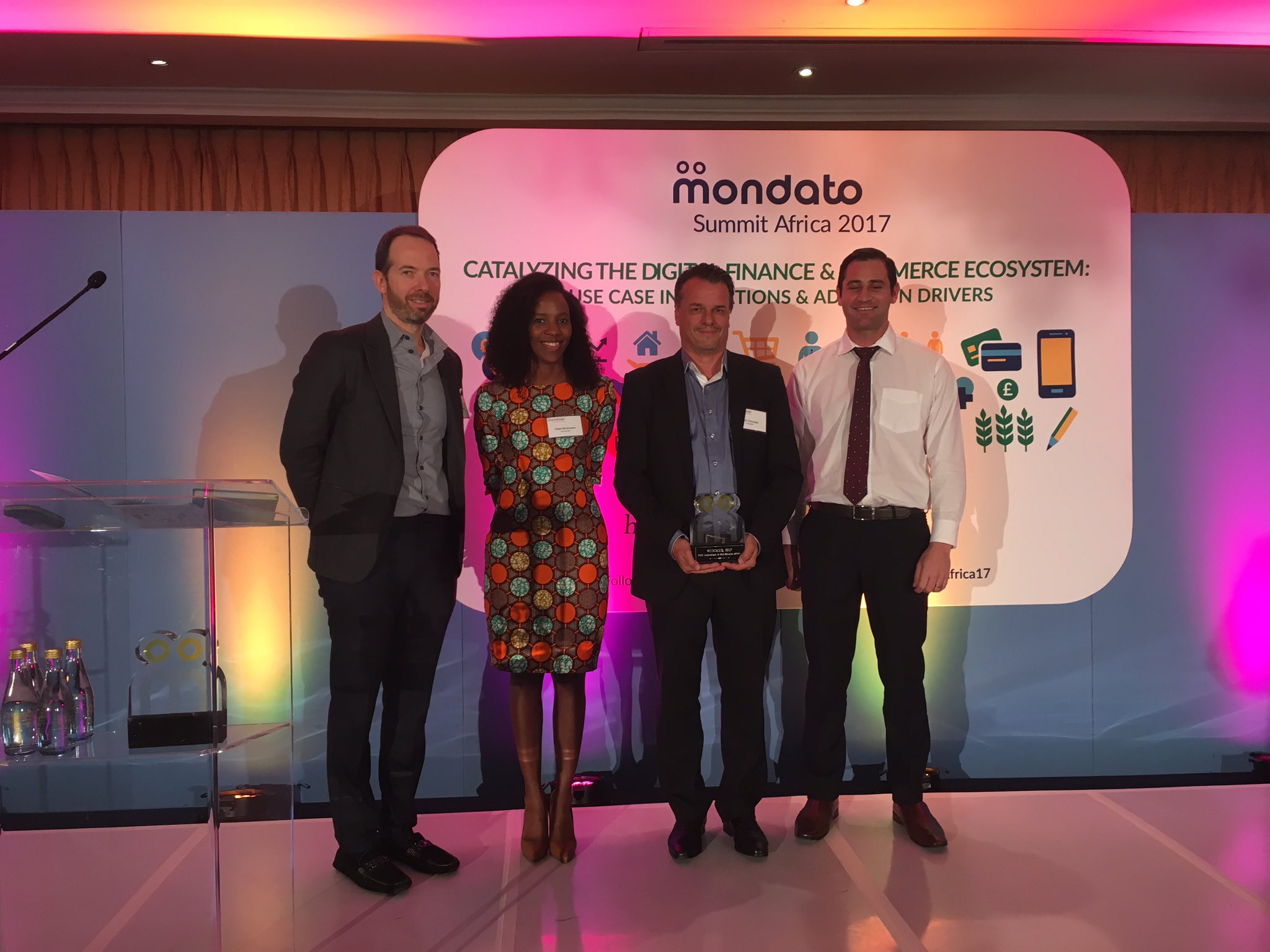 Mondato Summit Africa returned to Summer Place in Johannesburg as senior executives and other stakeholders from a range of sectors and organizations convened to take stock of recent Digital Finance & Commerce (DFC) innovation, consider the potential implications, and assess strategic next steps.


First Insights
Mondato's CEO, Judah Levine, opened the proceedings noting the great opportunity available to the diverse spectrum of delegates gathered for the Summit, especially given how Africa is on the cutting edge of DFC. Despite this tremendous growth over the past few years, the challenge is extending adoption across a wider range of products, and to leverage pockets of innovative value propositions. Perhaps even more difficult might be spaces like merchant acquisition, which are tentatively larger than any one player given the underlying economics and timelines.
Overall, Mr. Levine anticipated that in addition to greater coordination, a period of consolidation may also be required. This transition may be difficult to navigate, and choosing the right model can be tricky, such as whether to structure independent initiatives, be part of a consortium, or even seek synergies through cross-sector convergence. The objective is to move from passive usage, more a matter of necessity, to a level of trust and preference such that end-users actively seek out new applications. In that vein, Mr. Levine explained how this adoption requires targeted propositions which might benefit from more granular supply and demand data, coupled with mapping and analytics.


Financial Inclusion, Not An Afterthought
Progress on the financial inclusion front requires a more segmented approach, including better suitability of services for women. In fact, Karen Miller, Chief Knowledge & Communications Officer of Women's World Banking, noted that the gender gap for financial inclusion actually increased leading up to the release of the latest Findex data. This does not necessarily require new technologies, but rather simple and usable propositions, so end-users know what they are paying for, an idea advocated by Maria Pienaar, Co-Founder and Director of Blue Label Ventures.


An Inefficient Proposition?
Head of The Foundery at Rand Merchant Bank, Liesl Bebb-McKay, focused on the role of financial services infrastructure and cautioned that rather than blindly following emerging trends, it is important to consider how various technologies might be leveraged to reduce cost structures such that this trickles down to greater adoption by merchants. Along these lines, later sessions extended to the pros and cons of blockchain and cryptocurrencies, capped by a blockchain workshop by Gavin Marshall, founder of Sharebit, who noted that the technology brings the equivalent computing power of "Google x 100."
The theme of delivering efficiencies to a service which currently suffers from very high costs continued by Alix Murphy, Director of Mobile Partnerships at WorldRemit, regarding cross-border remittances. Perhaps suggestive of the inefficiencies of current options, Ms. Murphy pointed out that 30% of remittances are through informal channels. WorldRemit's vision is therefore to bring these cash-based systems into the digital world. Particularly, they have found that the value to the recipients of remittances is especially enhanced by robust ecosystems, such as in Zimbabwe, where the majority of recipients go on to make an electronic purchase within two days (rather than cashing out).
A key part of developing ecosystems includes the digitization of sectors, a topic of a later panel discussion. Participants included Amaury Fastenakels, Head of Strategy at BBOXX, an off-grid solar power provider, Ahmed Cassim of Hello Group, agent networks and international remittances, and Andreas Koutsoudis, Financial Inclusion & Technology Consultant at the World Bank. Two key takeaways were the need to better understand prominent constraints through direct fieldwork to validate actual needs through physical interaction, and increased awareness so that consumers understand how service might benefit them. These ideas were consistent with earlier remarks by Mike Gama-Lobo, VP & Regional Director – Africa of FINCA International, who also stressed direct communication with customers, though in this case potentially by better leveraging social networks.


Not All Innovation Is Embraced Equally
Betty Wilkinson, CEO of FSD Zambia, observed that while innovation may be frustrating initially, including many set-backs along the way, we may benefit from a layered approach including big picture research (e.g., labs), a facilitating environment that encourages start-ups, and sustained focus on end-user behavior. Absent this, and commented on by Knowledge Manager of Cenfri David Saunders, informal payments may not go away any time soon given past behavior and conditioning. Therefore, there is a need to test and validate those factors which might increase adoption of formal services.
These challenges can be especially difficult in addressing marginalized populations. This was discussed during a panel session with Lebogang Mokgabudi, Director of M-Commerce, Esoko, Mildred Makore, Director of Programs at Mercy Corps, and Johannes Jaeckle, VP Operations at Segovia Capital, where the participants acknowledged the importance of building trust and providing a human connection in on-boarding such groups, especially where services had not been present previously. To facilitate adoption, various types of initiatives can be undertaken to educate end-users, such as direct SMS messages (variable effectiveness), bank agents (somewhat better results), or direct aid and providing free services (more direct intervention).


Too Much Of A Good Thing?
Although a variety of new use cases delivered via digital finance were discussed, there was not always agreement on the potential benefits, case in point being alternative credit. In a lively Oxford-style debate, two gamely participants represented the opposing views as to whether it is primarily a force for good in financial inclusion, or potentially susceptible to abuse and predatory lending practices. In the end, a close vote showed that compelling arguments were made by both Johan Bosini, Venture Partner of Quona Capital, and Bezant Chongo, Regional Director for Southern and East Africa of Positive Planet, but 'alternative credit as a greater good' triumphed as the ultimate winner.
The consumer protection discussion continued with Alexandra Rizzi, Deputy Director of the Smart Campaign of Accion, Agata Szydlowska, Head of Financial Inclusion & Credit Bureau Awareness of Creditinfo Group, and Magauta Mphahlele, Non-Executive Director and CEO of Ithuseng Credit Solutions. They found that while regulatory consumer protection is good, it has its limits, and more should be done to foster bottom-up understanding. One example is to engage micro-finance clients and ensure that they have not only actually read the T&Cs but confirm that they understand the implications.


Walking Among Giants
The keynote panel discussion on the second day brought together some of the larger players in the space, who were kept honest by Editor-in-Chief & Publisher of Stuff Magazine, Toby Shapshak. Manny Teixeira, Head of Digital Media & Services of MTN Group, Nvalaye Kourouma, Chief Digital Officer of Barclays RBB, and Ahmed Kajee, Former Head of Digital Strategy at Old Mutual debated trends in emerging technologies and strategies for managing innovation. The bottom-line was that innovating in a corporate setting is extremely important, but may face challenges progressing through such a structured environment. It is of utmost priority that senior management see the need and urgency for change.


An Eruption of Disruption
If as to prove the point that disruption is rife, the Summit featured presentations by six Mondato Award finalists for DFC Innovation of the Year and DF+ Social Impact. ThisIsMe, focused on bringing more trust into transactions throughout multi-point identification and enhanced due diligence technology, was selected for the DFC Innovation award. The Sun Exchange, which applies digital currency and blockchain to cross-border solar energy finance, enabling individuals and businesses around the globe to harvest African sunlight for profit, claimed the DF+ Social Impact award. Honorable mentions go to Hello Paisa, PaySpace, Software Group and Solar Turtle.
The theme of entrepreneurs, incumbents and investors continued into the afternoon. Raymond Mutagahywa, VP Business Enablement at Barclays Africa, expanded on how traditional banks tend to have different transaction profiles than mobile network operators when leveraging agent networks. While transaction volumes might be lower, the average value is much greater than for MNO mobile money. Also, there is an opportunity across all agent banking to potentially improve the quality of agent services by reducing float stock-outs through interoperability, an important aspect given that a primary driver of end-user trust is service reliability.
A following panel re-visited the incumbent-entrepreneur theme with panelists Keith Jones, Co-Founder of Sw7, Minakshi Ramji, Financial Institutions Group at IFC, and Ross Tasker, Co-Founder & COO of Nobuntu Group, all chiming in. One noteworthy consideration going forward was that accelerator programs must be customized to the given market. Once start-ups are operational and beginning to approach large corporate entities, the process can often be quite awkward for both sides. So, perhaps it was duly fitting that the concluding session also highlighted the need still for a layered approach of macro-capacity building, sector facilitation, and firm-level interventions.
That said, it can be safely concluded from all sessions across the two days that the pace of DFC innovation is moving ahead at full speed, and Africa is a contender to emerge as a global leader during this period of rapid transformation. Meanwhile, individual stakeholders need to remain agile in the face of value chain disruption and sector convergence.
© Mondato 2017
Click
here
to subscribe and receive a weekly Mondato Insight direct to your inbox.