Solving The Skills Gap In Digital Financial Services
~6 min read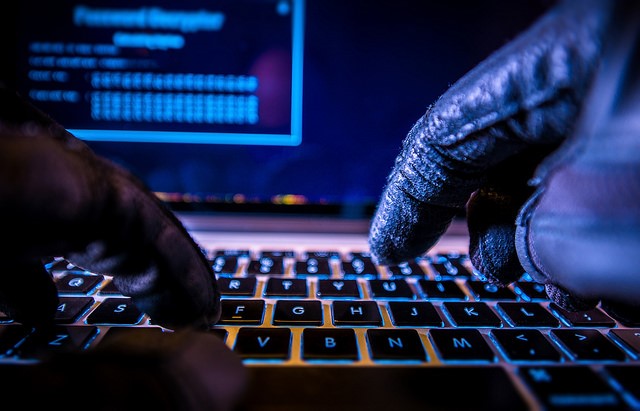 Digital financial services are proliferating around the globe. The specialized skills needed to thrive in the industry, however, are not. The lagging supply of skilled labor poses an existential threat to corporations of all stages and sizes seeking to capitalize on the financial technology boom and satisfy ever increasing consumer demands.
Even in India, a country known for a workforce highly proficient in information technology and computer programming, the labor pool for digital financial services is drying up. With estimates from the National Association of Software and Services Companies (NASSCOM) that India will double its fintech market from $1.2 billion to $2.4 billion by 2020, financial services providers are unsure where to dig the next well for talent in such a heated, competitive environment. Other markets are grappling with similar anxieties.


Fintech, We Have A Problem
Globally, fintech employers are commiserating with one another, struggling together to fill positions with qualified candidates. Skill sets like computer engineering and financial modeling historically lived in siloed job roles. Today, recruiters in the digital financial services space are tasked with finding candidates not only competent in coding and the latest programming languages but also in disciplines like data science, business intelligence and other emerging skill sets like artificial intelligence, machine learning and blockchain. The Haas School of Business (housed within the University of California, Berkeley) refers to this dangerous combination of coding, financial concepts and statistics as full stack quant.
Many academic institutions and other technical training routes (like bootcamps) have not yet developed programs tailored to crafting a complex, multidisciplinary and constantly changing full stack quant expertise required for careers in digital financial services. The rapid evolution of technology, too, poses a logistical and financial dilemma.
What one learns today about, say, cybersecurity and regulatory compliance could easily become irrelevant tomorrow, thus making an investment in new programs hard to justify. While business schools race to include at least a glossary-like nod to fintech (see below), MBAs remain skeptical of the final product. According to a 2018 Financial Times survey, graduates from the top 100 international business courses ranked fintech 16th out of a total 18 topics in terms of the intellectual and practical quality of its related lectures and labs. That is an unnerving contrast to finance which, for the 'umpteenth year running,' continues to hold on to its number one spot with ease.

Kasia Nalecz, Managing Partner at FINTECH Talent Partners, a global boutique recruiting and executive search firm active across the EMEA and American markets, is well acquainted with issues that complicate the lining up of qualified candidates. Some countries are managing a large aging population while relative university enrollment falls simultaneously, a bad omen for the future pipeline. Even worse, industries are converging, thereby intensifying competition for talent.
"The need for tech skills is not only related to typical technology companies, but I would say that almost whole markets compete for the same skills — retail and e-commerce, finance, software houses, start-ups developing new apps and more." Kasia Nalecz, Managing Partner at FINTECH Talent Partners
The accidental or intentional shutting out of women in the digital financial services and technology space doesn't help the numbers either. Even if it is incidental, female fintech leaders can help bridge the product divide to tap female customers (who experience disproportionately lower rates of digital literacy and financial services adoption). Yet women are unreasonably underrepresented in fintech.
On top of the opportunity cost of missed revenue, the skills gap is also contributing to considerable revenue waste. According to Fujitsu's 2017 Digital Transformation PACT report, one in four business leaders admitted to spending an average of $655,000 on failed or cancelled digital projects over the previous two years. 70 percent of the 1,625 business leaders surveyed also explicitly singled out the digital skills gap as a reality detrimental to the health of their organization.


Implications Of Immigration Policy
Immigration policy is another compounding factor. Singapore, for instance, is projecting an increase of 1,000 fintech jobs annually. Meanwhile, universities are only graduating about 400 students with the proper qualifications for these roles. Limited as it is by its own territory and population, Singapore relies on foreign labor for many professional jobs.
The tightening of immigration policy in 2011 - a reaction to ongoing complaints by national citizens over competition - has only exacerbated the skill shortage in a country where age distribution tilts toward the old. In the last three years, Singapore has issued an average of 3,000 employment passes to foreign laborers annually, an abrupt departure from the 32,000 awarded in 2011. Finance leaders are urging government officials to restore previous employment pass levels if the country hopes to reach its goal of boosting GDP by 2-3 percent within the next decade.
The untested economic implications of immigration policy has triggered concern across the pond as well. In a recent interview about his new book, "The Gift of Global Talent: How Migration Shapes Business, Economy & Society," Harvard Business School professor Bill Kerr laments: "I worry about the gift of global talent becoming less and less and less for the US." Between the tangled and obtuse H-1B process, and uncertainty over presidential immigration directives, there are already signs that migrants are discouraged from circling the U.S. as their next employer. Instead, many are looking to Canada.
In 2017, Canadian student visas secured by Indians shot up 60 percent while the enrollment of Indians in graduate-level science and engineering programs in the U.S. dropped 19 percent. Whereas countries like the U.S., UK and Singapore are shutting their doors more tightly, Canada is proactively recruiting skilled labor. In June 2018, Immigration, Refugees and Citizenship Canada announced its Student Direct Stream program which allows students from China, India, Vietnam and Philippines to fast-track study permit applications. Nevertheless, as developing markets in the East become viable contenders in the fintech space and subsequently bolster their respective economies, workers may decide to take their businesses closer to home altogether.


Catastrophe Averted
Despite the alarm bells, there is no need to panic, at least for now. From Australia to Scotland, innovative solutions to the skills gap are springing up to meet burgeoning demand. Royal Melbourne Institute of Technology (RMIT) is on its way to developing a full stack quant skills training program of its own. The university recently announced a new online course focused on emerging technologies like artificial intelligence and robotics. RMIT is partnering with Silicon Valley education technology startup Udacity to power the course platform down under. RMIT has also partnered with Accenture and fintech company Stone & Chalk to offer blockchain courses, one selling out in just 48 hours. And their powerhouse partnerships don't stop there. RMIT is also partnering with Amazon Web Services to offer short courses on artificial intelligence and virtual reality.
As comprehensive online courses centered on digital disciplines popularize, so too do in-person programs and collaborations. Scotland's official fintech initiative, FinTech Scotland, has partnered with several fintech corporations as well as local government and higher education leaders in Fife to launch FinTech Academy, a specialized training program for candidates eager to upskill and advance their qualifications for digital financial services roles.
With several partner corporations based in Fife, the program naturally serves as a pipeline for qualified talent. Hybrid training programs like General Assembly are scaling globally as well. General Assembly offers one-time, part-time and full-time online and classroom courses focused on topics like data science, JavaScript and UI/UX design. Initially founded in 2011 as a co-working space, General Assembly now operates campuses in 20 cities worldwide, including Hong Kong, Sydney, London, Singapore and Los Angeles.


Beyond the Classroom
Training is not the one panacea to the skills gap. Ms. Nalecz of FINTECH Talent Partners stresses the importance of modifying corporate policy. With recruitment experience at both vendor agencies and corporations, Ms. Nalecz can attest firsthand that companies open to flexibility are better positioned to attract and retain talent.
Flexible hours, the option to work from home, relaxed traditional academic requirements and better perks or benefits are just a few examples. As more employers look to other markets where qualified talent is in greater supply and pay expectations are lower, their willingness to allow workforce flexibility is imperative. Otherwise employers are left with a short supply of expensive candidates with considerable leverage to negotiate pay, thus creating organizational financial strain, skewed remuneration and potentially problematic power dynamics where developers make more than their managers.
Twenty-first century consumer expectations for greater speed, convenience and value necessitate solutions to the global digital financial skills gap. While promising solutions to boost the supply of skilled labor are indeed expanding, there is no promise that a supply-demand equilibrium will settle anytime soon. Perhaps more aggressive approaches are needed. Or perhaps the skills gap will naturally constrict as digital financial services mature. Maybe the skills gap is an unavoidable aspect of an evolving industry. Or like many things, it all comes down to shades of grey.
© Mondato 2018
Image courtesy of [Jeso Carneiro](https://www.flickr.com/photos/125816678@N05/30844230918/in/photolist-NZAKfN-TNuNts-5MuBzC-4mw6QS-gUH6UX-dZeLov-bKQmnk-qQWgiA-bYtta-5C37DK-e8xSRG-4AyyUK-aGpQAD-e3dfr7-JxWvPW-iEv4o-22fHSDw-2aSNjdr-ggBhj9-QLxzEE-e9urBF-bsGWcZ-RsJW4K-UjBnYS-paxh9n-61eZxU-paxeWB-651mrd-XTU4-E2ADt-6pDCkF-4E3QBT-ps3rgx-4E3QKv-8eZ9AZ-8eZ8Bg-593zKM-9LSCLC-9LPToX-YsLjyw-ps3pfi-NKnLxk-7o59JF-4R9Xxz-25LCn65-4TW7LY-7VFdgH-4E3R6n-dwKkZ2-dMubRj)
Click
here
to subscribe and receive a weekly Mondato Insight direct to your inbox.