What Is The Role of Mobile Money In The OTT Debate?
~6 min read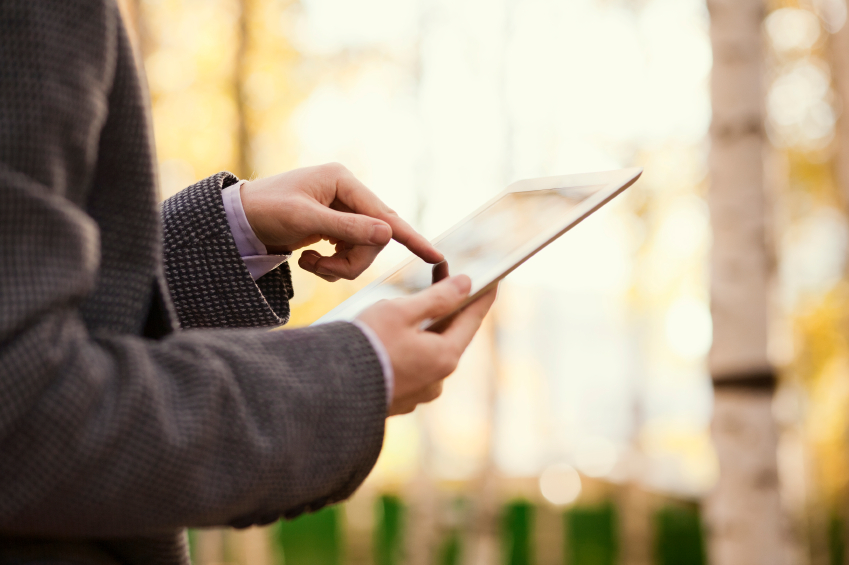 With an influx of OTT providers pinching mobile operators' revenues, how can telcos leverage mobile money to stay relevant and boost revenue?
The influx of over-the-top (OTT) service providers has become a hotly contested issue in the telecommunications sector, disrupting mobile operators' revenue flows and forcing them to adapt, develop new services and forge strategic partnerships in order to stay in the game. Where does mobile money fall amid this increasingly important issue, and how might it present a way for telcos to remain relevant in a rapidly changing ecosystem?
Defining the OTT Issue
As consumers rapidly shift from standard mobile phones to app-rich smartphones, and increasingly use tablets and other Internet-connected devices, consumption of mobile data has begun to out-pace the use of voice services. In the US, data expenditure is expected to reach US $118.6 billion in 2013, while spending on voice services will fall to US $86.4 billion, according a recently published report. Much of the increased data traffic comes from OTT providers, which leverage existing network infrastructure to provide a range of value-added, often low-cost services to customers, with no direct financial benefit to operators.
While these services increase demand for data services, putting additional pressure on network infrastructure, much of the burden for maintaining and growing these networks has been placed on operators – making the rise of OTT a growing threat to MNOs. While OTT is a broad term that can take many forms, from healthcare apps to mobile money platforms, voice and messaging apps have been "operators' biggest headaches," cutting into previously uninterrupted revenue flows. Research conducted by Ovum estimated that OTT messaging cost operators US $13.9 billion in the last year. According to Rene Olbermann, CEO of Deutsche Telekom, OTT services are a growing cause of lost revenue among telcos: "That's a fact of life, and we just have to deal with it."[
](file:///C:/Users/Julienne/Documents/My%20Box%20Files/Mondato%20-%20From%20DropBox/Mondato/Newsletter/Newsletter%20-%20WK%2023%20(MWC)/Final%20-%20OTT.docx#_ftn2)
A recent report from MobileSQUARED illustrated the current and future impact of OTT on telco revenues.  According to the report, two-thirds of operators said they had experienced a decline in revenues as a direct result of OTT in 2012, and nearly three-quarters identified SMS messaging as the service most challenged by OTT, followed by voice calling, video calling and other services.  Altogether, the OTT market is expected to be worth US $166.5 billion in 2016, although its impact is already being felt by operators.[
](file:///C:/Users/Julienne/Documents/My%20Box%20Files/Mondato%20-%20From%20DropBox/Mondato/Newsletter/Newsletter%20-%20WK%2023%20(MWC)/Final%20-%20OTT.docx#_ftn3)
How Can Mobile Operators Remain Relevant?
With OTT providers fast encroaching into their space, mobile operators will need to develop strategies which will enable them to maintain strong, profitable relationships with their customers over the long run. Telcos can no longer maintain the status quo – rather they will need to adapt to a new OTT-influenced reality and foster an open culture that embraces cooperation with new players, while developing their own innovative value-added services.
One tactic operators can employ is to develop strategic partnerships with established and emergent OTT players. Ultimately, mobile operators control the telco infrastructure, billing processes and customer relationships that are essential to the success of mobile-based, value-added services – making them uniquely positioned to ally with OTT providers in a mutually beneficial fashion. Talmon Marco, the CEO of OTT messaging provider Viber said in a recent TelecomsEMEA article that he would rather partner with telcos than fight them, given that telcos can provide additional benefits, from better network performance and billing, to better security. "Cooperation is the way to go," he said. Speaking in a keynote address at last weeks' Mobile World Congress, Marco further noted: "By working together we can make the OTT service perform better on the network. We can also help to differentiate blended services."[
](file:///C:/Users/Julienne/Documents/My%20Box%20Files/Mondato%20-%20From%20DropBox/Mondato/Newsletter/Newsletter%20-%20WK%2023%20(MWC)/Final%20-%20OTT.docx#_ftn6)
Another way for MNOs to stay relevant amid a changing ecosystem is to launch proprietary value-added services that can compete with OTT offerings – enabling long-term customer retention and revenue growth. One example is the GSMA's Rich Communication Suite-enhanced (RCS-e) service, "joyn", which is interoperable across all operators. Joyn-enabled devices provide customers with a "rich" communication experience beyond voice and SMS by integrating instant messaging, Wi-Fi, video calling and simple content sharing. Unlike many OTT communication platforms, joyn aims to become a service that is automatically built into all phones, and offered on all mobile networks, removing the need to install an app or to check that friends are using it as well.
Suk-Chae Lee, CEO of KT (which launched a rich communication suite under the joyn brand last year) agrees that operators need to work together to build a common market for virtual goods, acting fast before web giants and OTT players dominate the market. "For telcos, it's paramount to serve this untapped opportunity for the virtual goods market if they want to prosper in the new economy." Viber's Marco, however, has criticized the RCS-e approach, claiming that only nine operators have adopted the technology to date, and that continued innovation is more important than interoperability.[
](file:///C:/Users/Julienne/Documents/My%20Box%20Files/Mondato%20-%20From%20DropBox/Mondato/Newsletter/Newsletter%20-%20WK%2023%20(MWC)/Final%20-%20OTT.docx#_ftn10)
Operators can further remain competitive by adapting their tariff structures to make OTT services less attractive, either by charging more for access to their network by rival services, or by making their own customer services cheaper.  According to Marco, operators often have overly-complicated pricing plans, reducing transparency and preventing consumers from easily comparing prices across providers. O2 Germany has attempted to address this issue, announcing a range of new tariffs that focus solely on data revenues, instead of the traditional voice and SMS. Beyond customer pricing, operators can also more tightly control access to their infrastructure, offering different levels of service based on OTT revenue segmentation, prioritizing traffic from premium (paying) OTT players.[
](file:///C:/Users/Julienne/Documents/My%20Box%20Files/Mondato%20-%20From%20DropBox/Mondato/Newsletter/Newsletter%20-%20WK%2023%20(MWC)/Final%20-%20OTT.docx#_ftn14)
The Role of Mobile Money in the OTT Debate**
Beyond voice and SMS messaging, the lucrative mobile financial services sector has also seen an uptake in offerings from OTT service providers such as PayPal and Square, which have been able to offer digital payment services that bypass operators and directly compete with banks. Although 72 percent of mobile money deployments are still operated by MNOs, many mobile operators have largely lost the "window of opportunity" to develop standalone mobile money platforms – amid increasing OTT competition.
But mobile operators can still leverage mobile money as a way to stay relevant in the shadow of rising OTT players. For instance, they can partner with OTT providers to offer Direct Operator Billing (DOB), as providing a seamless mobile payment experience is fundamental to the success of many OTT mobile apps. Having already established strong billing relationships with their users, MNOs have an edge over new entrants in this space. According to a Mobile Entertainment article, "Direct Operator Billing is the simplest and most effective "glue" to unite the different players in this way, while ensuring that operators are not cut off from the money flow."[
](file:///C:/Users/Julienne/Documents/My%20Box%20Files/Mondato%20-%20From%20DropBox/Mondato/Newsletter/Newsletter%20-%20WK%2023%20(MWC)/Final%20-%20OTT.docx#_ftn17)
Mobile operators can also introduce mobile money as part of their own suite of value-added services, or in partnership with OTT providers – strengthening their offerings and building customer loyalty. NTT Docomo, for instance, has recently announced a shift from a predominantly platform-focused business model towards becoming a company that provides value-added mobile services, from media and commerce to finance and payments. CEO Kaoru Kato hopes this shift will result in revenue growth from $6 billion in 2012 to $11 billion in 2015. BlackBerry, similarly, has introduced BBM Money in Indonesia – a mobile money transfer application which it hopes will keep customers from defecting to rival OTT messaging systems, like the fast-growing WhatsApp. However, as some MNOs and mobile device manufacturers look to introduce their own MFS platforms, they must try to do this in a way that prevents further fragmentation in the MFS space – a phenomenon which has already left consumers overwhelmed and has so far kept MFS adoption rates low.