The Biggest Ideas at Finovate Fall 2019
~5 min read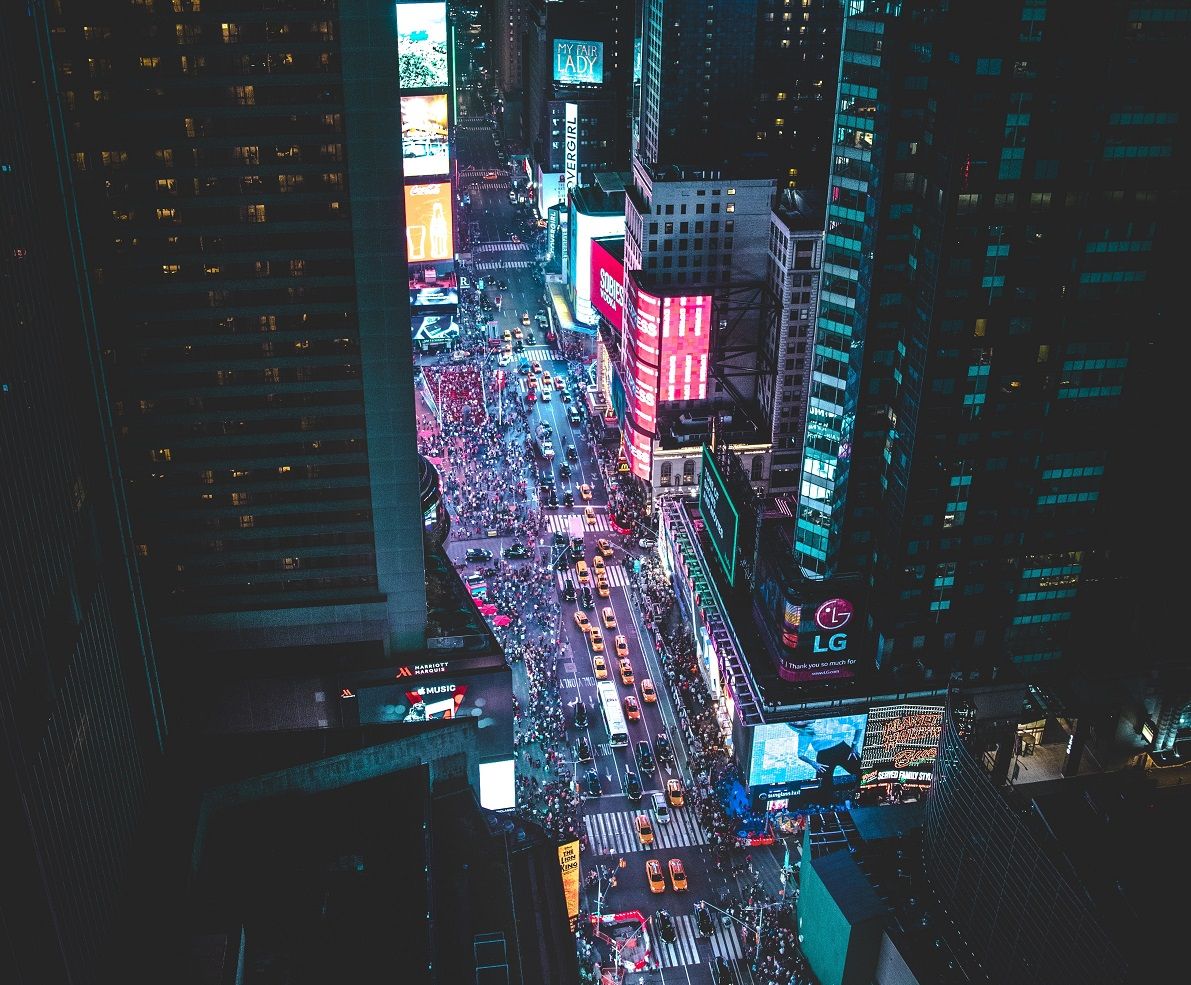 If the next billion-dollar fintech was being pitched this week, it was probably happening in New York. Over 1600 entrepreneurs, investors, business leaders and tech brains came together at Finovate Fall in New York City this week for a celebration of all things fintech, including 70 on-stage demos plus keynotes from some of the most exciting voices in the space. The buzz converged around a few key topics, namely: real-time payments; digital banking; customer experience (CX); and better technologies and tools to fulfill the evolving needs of financial services customers.


Real-time Payments Hit The Big Time
Since the rollout of a real-time payments (RTP) system in the U.S. in 2017, fintechs and banks have competed to leverage the technology for both B2B and B2C implementations. RTP is a network which allows payments to be completed immediately and 24/7/365, as opposed to in batches or only during business hours. When it comes to RTP, the United States is playing a bit of catch-up; over 40 other countries (including large developing nations like Brazil, India, and Nigeria) already have similar systems in place — in some cases for decades. Some have pointed to the scale of the banking system and reluctance on the part of regulators as reasons for the U.S. not embracing RTP sooner, but now that a viable network has emerged, players are seizing the opportunity to create new value for users and businesses.
Payments-focused providers and platforms at Finovate Fall included BlitzPay, Buckzy, CheckAlt, Evident, Linked2Pay, and PayFi. In keeping with the excitement around RTP, a common thread between these providers was a drive to make payments faster and more integrated.
The demos did not dissapoint. Blytzpay received a "Best in Show" designation for their SMS text-to-pay solution which supports card, check, and cash payments. Buckzy brings the benefits of RTP to cross-border payments, promising real-time settlement and 24/7 availability across 18 countries and counting. CheckAlt creates solutions for banks and credit unions who want to automate and optimize payment processing and loan servicing. Evident Systems integrates and onboards financial service providers into the U.S. RTP Network. Linked2Pay's platform enables credit card, Automated Clearing House (ACH), and RTP payments to be delivered into a single solution. And PayFi specializes in APIs and value-added services for merchants and banks who want to make the most of the RTP Network.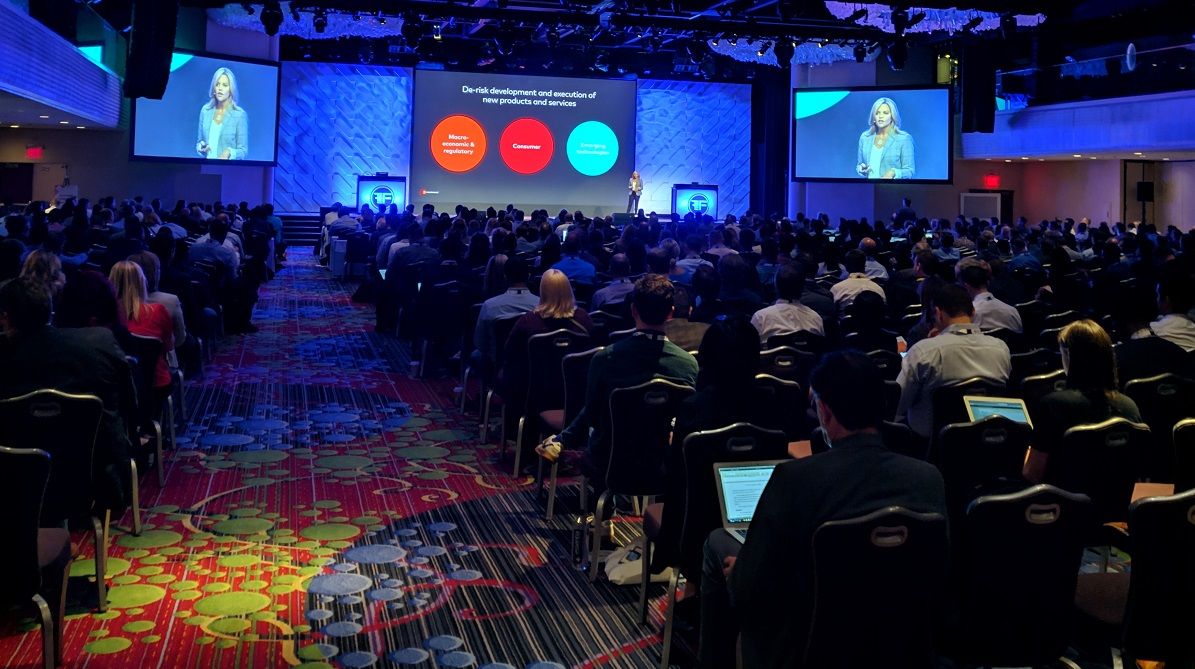 Jessica Turner, Mastercard


Banking: Transform or Translate?
One of the big questions at Finovate Fall went as follows: when taking your bank digital, should your approach be to transform, to replace, or to build in parallel? With digital-only banks (and digital financial services tools more generally) building a head of steam, organizations ranging from banks to retailers to tech firms appear eager to understand the journey from legacy — or from the ground up in some cases — to digital. Recent interest in digital banking is no doubt a response to customers' growing enthusiasm for online banking and credit, along with a recognition that innovations like open banking APIs and enterprise-level cloud computing are allowing new entrants to set up shop alongside the legacy players.
Nymbus, ebankIT, and Finzly were among the fintechs at Finovate Fall offering paths forward for organizations interested in getting into digital banking. For Nymbus, getting a digital bank off the ground doesn't have to take years, or even longer than a few months; for financial institutions with an existing charter in the U.S., Nymbus's "SmartLaunch" solution can purportedly stand up a digital bank in 90 days. Nymbus takes care of the operations, provides the requisite technical resources, furnishes support and marketing apparatuses, and will even manage a client's website. It's a robust solution - one that could in fact leave clients with little to do themselves once their bank is up and running.
ebankIT (also a "Best in Show" winner) has chosen to focus on a specific slice of the technology "stack" - middleware - and to build out service channels from there. The firm has crafted a middleware hub which handles "channel-optimized" processes; if, for instance, a customer wants to open a new account or change their information on file at the bank, ebankIT's solution orchestrates and automates the necessary software processes to carry out the task in question. For ebankIT, digital banking doesn't necessarily mean exposing digital channels for customers to perform functions with. Instead, their approach has been to consider customer objectives, and then to marshall digital tools to make those objectives attainable in less time and involving less effort from the customer.
Finzly, on the other hand, places core banking at the center of digital transformation. Finzly's solutions include digital alternatives for the 25+ years old legacy systems many banks still use for loan origination and monitoring, processing, payments, and more. Additionally, the company has built "Finzly Bank OS", which claims to be "a modern banking layer on top of your existing core". This means that banks can use Finzly to roll out new in-house apps or use APIs to integrate third-party apps one one side of the stack, while evaluating and upgrading core components on the other side.


Customer Experience Counts
Customer Experience (CX) is how a brand's customers perceive their relationship with the brand across the entirety of their journey. Within banking and financial services, the opportunity to improve CX is taking shape as fintechs are turning Artificial Intelligence technology into customer-centric use cases. Chatbots are perhaps the most established implementations of AI for CX, but future use cases could include fraud detection, predictive analytics, and back office automation.
The potential of CX to revolutionize the financial service industry cannot be overstated. A 2017 survey found that customer experience was by far the highest strategic priority for financial service organizations, and further observed that customer expectations are evolving as they compare their experience with online banking to other non-financial digital services like Uber and Amazon.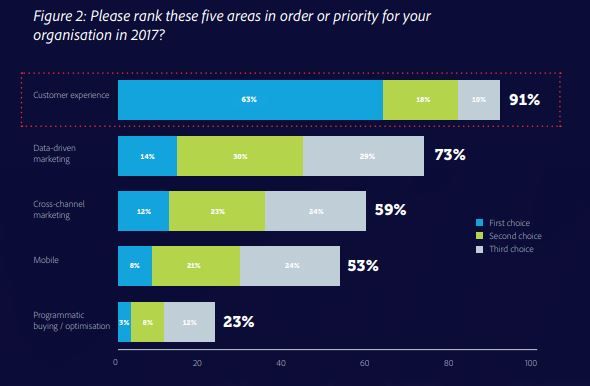 Source: Adobe/Econsultancy
Moreover, as digital tools make it easier to open a new account or change providers, banks may find a winning CX to be the best way to retain customers. If a customer can change who they bank with in a matter of minutes, banks offering lackluster CX may find themselves losing market share to new entrants who can offer all the same services, but delivered digitally and with a better grasp of what customers actually want from their financial service providers.
Clinc offered Finovate Fall attendees a demo of theit latest conversational AI - a technology which captures user voice inputs and turns them into application processes via natural language processing and machine learning. But Clinc's software is different from its competitors, according to CEO Jason Mars, in part because it's grammar-agnostic. In other words, it can process human language without relying on hardcoded grammar rules, and instead uses neural networks to comprehend language the same way the human mind does. This allows users to communicate with their devices as easily as if they were speaking to another human.
For financial service providers, technologies like conversational AI can make all the CX difference. Features which improve how users interact with their provider or which remove cumbersome requirements like branch visits or endless text fields will become increasingly desirable as providers attempt to compete on experience rather than proximity. And with standardized APIs ushering in faster, easier integration, customers shouldn't be surprised if a tech-driven banking experience is just around the corner.
© Mondato 2019
Image courtesy of Andre Benz
Click
here
to subscribe and receive a weekly Mondato Insight directly to your inbox.