Let the Games Begin!
~6 min read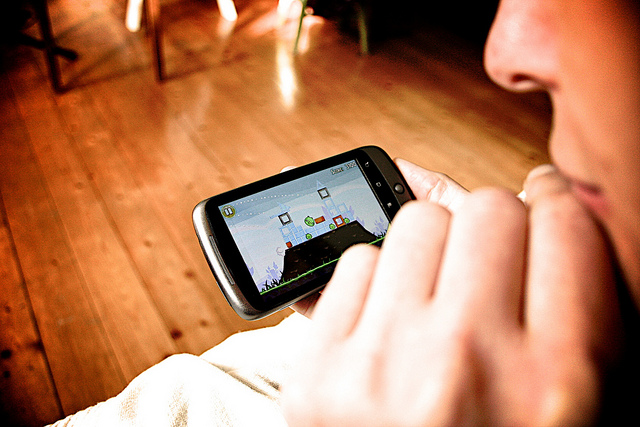 Asia is the world's largest gaming market and everyone wants a piece of it. China may overtake the United States as the biggest gaming market in the world this year. Southeast Asia is the fastest growing region, with Indonesia leading the way. However, it would be unhelpful to consider Asia as one market: every country has unique gaming laws, preferences and behaviors, as well as distinct payment and billing preferences. Against the backdrop of an ever-growing number of people paying to play games on their mobiles, this Mondato Insight looks at whether gaming could be the key use case that catalyzes the widespread uptake of mobile finance and commerce (MFC) in the region.
Young and Mobile
The Asian digital games market is estimated to be US$20B in 2015 and 59% of revenues comes from mobile. Japan (44%), China (38%) and South Korea (11%) between them take up the vast majority of this figure, leaving only 7% to the rest of Asia. In Southeast Asia, Thailand is the largest market by revenue ($230.3 million in 2014), followed by Malaysia ($214.2 million), Singapore ($201.6 million) and Indonesia ($181.1 million). Thailand also has a relatively high per-capita spend on games, while Indonesia is the fastest growing market as a result of its large young population. But as Mondato Insight has previously observed, Southeast Asia's demographic profile is just one factor among many that makes it an especially attractive region for mobile gaming businesses.
In addition to its young and mobile-connected populations, Southeast Asia's constituent markets are generally relatively easier to operate in than China, while it has a population almost half the size of that of China. The strongest driver of this growth has been rapidly growing smartphone adoption. Obviously, feature phones still predominate in most markets in the region, however revenues from these traditional mobile games are slowly shifting towards smartphones and tablets. Smartphone penetration in Indonesia is estimated to be only 25% in 2015 and 50% in Malaysia and 33% in Philippines, according to a Frost and Sullivan report. Smartphone ownership will continue to grow as the price of smartphones drops further in the years to come. In China, for example, currently smartphone mobile games represent 41% of total mobile games revenues, while feature phone-based mobile games account for 59%. This ratio, however, is changing rapidly in favor of smartphones.
Even among the countries that account for the lion's share of mobile games revenues in Asia, there are marked differences in characteristics between China on the one hand, and the more developed economies of Japan and South Korea on the other. Revenues in Japan and South Korea are characterized by high individual spending, while in China (and the rest of emerging Asia), revenues are largely based on high volumes of low-spending mobile players.
In Japan, for example, "white-collar men aged between their late 20s and 45 spend an average Y6,000 (~50USD) per month on smartphone games," according to the FT. Meanwhile in the Philippines, total average revenues per user (ARPU), not just mobile gaming, for mobile-phone owners is just USD$3.50, according to Gabby Dizon, CEO and Co-Founder of Altitude Games.
Games from Europe and the U.S. are successful in markets with many English speakers such as Singapore, Malaysia and the Philippines, reflecting the popularity in the region of games that are also popular in Europe and North America, such as Supercell's Clash of Clans and Line's Let's get Rich. The price point for such games, however, is prohibitive for lower income segments in the region.
Pay to Play
Payment for gaming in Asia is still a problem in economies where credit card penetration and usage is extremely low, and prepaid distribution for Apple and Google vouchers is still not available in most countries. Thus, new forms of electronic solutions represent a big opportunity.
Almost a third of players in Asia prefer eWallets over other payment methods for games, both on desktop and mobile. Most Chinese players prefer to pay with AliPay, while Japanese prefer to use their credit cards and South Koreans favor local payment types such as BC Card and direct operator billing. Carrier billing is a payment method that is growing in importance in a number of markets, including Indonesia, where carrier billing accounts for 16% of mobile payments for digital gaming. In Vietnam the figure is 15.5%, in Singapore, 13% and in South Korea, 18%.
A large chunk of the target market for games in Southeast Asia is made up of unbanked teenagers. Even middle-class youths in the region do not have a credit or debit card, which is to say nothing of their rural base-of-the-pyramid peers. In any case, debit cards are generally not accepted for online payments. Publishers have sought to overcome this problem by issuing "their own prepaid cards and selling them at retailers. Our focus is to build as many channels – 7/11, minimarts, internet cafés etc.," Rivai Adidharma, Senior VP International Business Development at MOL Pay told Mondato. "ATMs are used to dispense e-PINs as well."
Bitcoin is also slowly penetrating mobile gaming payments. Big Fish games, for example, uses Coinbase to process their game payments. Additionally, bitcoin is used not just for payments, but also for rewards. Oh Crop! from Loud Panda Interactive is a free game for Android-based devices that rewards the top ten players with bitcoin.
Even though direct operator billing is widely used, unfortunately, mobile money is nowhere to be found in the gaming payments ecosystem. "As a gamer you need something that you can use seamlessly and using mobile money takes quite a few steps," observed Rivai Adidharma in a recent interview. Mobile money services for feature phones usually require the user to leave the game and go through several steps via USSD, which does not make for a satisfying user experience (UX), particularly when compared to one-step alternatives such as carrier billing or electronic PINs. Gaming could be a great use case to get the bottom of the pyramid to use mobile money services, but the customer journey must be simplified. Nevertheless, as smartphone penetration grows and mobile money migrates away from feature phones, simplified user interfaces should massively improve the UX. Banks and MNOs are already working with payment providers and gaming publishers to implement direct operator billing and bank transfer payments. If UX for mobile money can also be improved, mobile gaming could prove to be a crucial onramp for mobile money when unbanked gamers enter the market.
Levelling Up
Despite the impressive headline numbers and enormous market potential, game publishers face many hurdles to get their content to market, not least of which is getting the payment method right. "Many of the game publishers do everything themselves," according to Mr. Adidharma. MOL itself was initially a games publisher, but when they saw the gap in the market they ceased publishing and started working on games payments. They now have operations in a number of countries in Southeast Asia and are looking to expand globally.
According to Gabby Dizon, "The question for many publishers is what approach to take in a region made of different countries with different user behavior; behavior that is different even within a country. You cannot take best practices from Europe, China, Japan, or the USA. Rather you need to take a hyper-local approach, taking into account gamers' tastes, dialects and payment options and sometimes also evaluate if it makes sense to localize at all… Unfortunately, there is still not one unified solution that publishers can use and take their product across borders." <!--- please break this quote up--->
Another significant barrier, besides distribution, is cost. International digital content in emerging markets is generally priced in USD or euro. However many users simply cannot afford them. "In-app purchase is 99 cents and that is too high for emerging markets. A prepaid player does not have that much money," noted Mr. Dizon. "We see publisher sales double or triple when they localize" said Mr. Adidharma, echoing Dizon's comments. Altitude Games <!--- Please link to the company site so we know more about them --->has come up with a pricing model explicitly designed for the average consumer in Southeast Asia, at five Filipino pesos per day. Altitude works with Xurpas and Globe Telecom to give customers who have fluctuating incomes flexibility and choice over when they pay to play: the plan's users can opt in via SMS any day they wish to play. The plan is currently live in the Philippines, and Altitude plans to expand it to other countries in the region.
Gaming in Southeast Asia is a billion dollar industry that is forecast to grow rapidly in the years to come. There exists a huge opportunity, not only for the gaming industry but also for MFC. Electronic wallets are popular, and due to the low levels of credit card penetration their usage will only increase. By making mobile money widely available just as smartphone ownership is exploding across the region, stored electronic value for games could well prove to be the killer use case for MFC adoption in Asia.
Mr. Dizon will be among the speakers at Mondato Summit Asia on Oct 20-21 in Manila.