The End of Shopping As We Know It?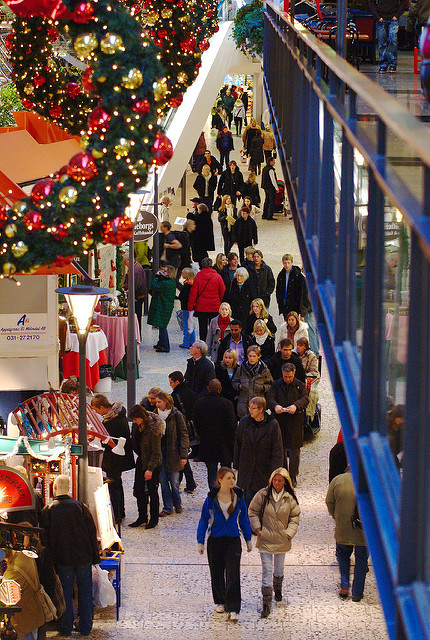 Ideas that have the potential to revolutionize shopping, and that have been percolating for some time, seem to be on the verge of breaking out from the test lab and onto Main Street. Automation, bots, machine learning and mobile devices all have the potential to transform how consumers will go about picking the perfect gift for Aunt Patsy. An important question for many retail workers, however, is whether this brave new world holds a future for them?
As Mondato Insight noted when Amazon made its foray into the payments space, the original name that Jeff Bezos chose for his online bookstore was 'Relentless'. The online consumer giant's recent entry into the offline retail space has shown that even if the owner of The Washington Post has given up on the original name for Amazon (if not the ambition), the spirit behind the company remains the same. The history of online retail has shown that where Amazon ventures, others soon follow. The question that may soon be causing sleepless nights for retail workers, however, is whether that rule also applies to offline sales.


Grab-and-Gone
The cause of this Amazonian insomnia is the announcement that the "[Everything Store](https://www.bloomberg.com/news/articles/2013-10-10/jeff-bezos-and-the-age-of-amazon-excerpt-from-the-everything-store-by-brad-stone)" is not letting up on its attempt to redefine retail. Amazon Go, a brick-and-mortar retail store open to certain Amazon employees in downtown Seattle, is being hailed as the first "grab-and-go" shop. Consumers simply check themselves in at the door using an app-based QR-code, take whatever they want from the shelves, and walk out. It is so frictionless, it almost feels like theft (see below). But will it spell more doom and gloom for the retail sector, especially its workers, already under pressure from online retailers?
That is certainly the fear that has been expressed by union officials representing shop workers. "Amazon believes that America's hardworking men and women are irrelevant to customers — they couldn't be more wrong," Marc Perrone, international president of the United Food and Commercial Workers International Union (UFCW), [bellowed](http://www.seattletimes.com/business/amazon/grocery-workers-union-lashes-out-against-new-amazon-store/) in a statement. This critique, however, fails to understand the underlying principles that drive Amazon. Despite being one of the largest companies in the world, the business is still very much driven by a [startup mentality](http://www.businessinsider.com/amazon-go-grocery-store-shows-its-a-giant-startup-2016-12). The company might be testing the hypothesis that checkout staff are irrelevant to customers, but is unlikely to believe it until the data tells that story.
####
*Relentless Automation*