Better Payments, Better Apps: The Sharing Economy Wars
~6 min read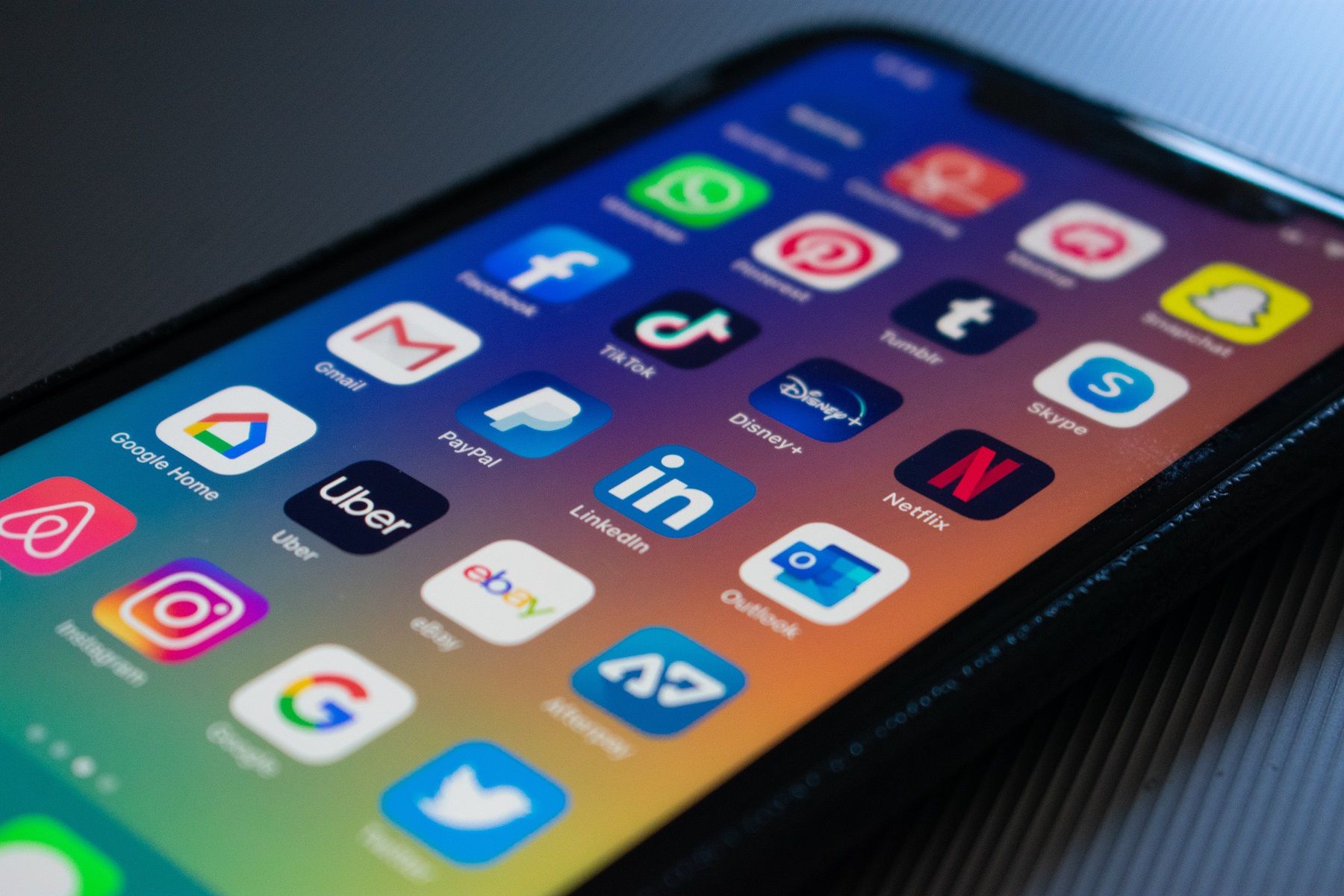 The so-called "sharing economy," led by ride-sharing pioneers like Uber and home-sharing pioneers like Airbnb, has expanded to almost every country in the world. The sector is expected to grow into a $335 billion industry by 2025, and competition is heating up. Consumers can choose which sharing platforms to use: they can try Lyft instead of Uber, or Vrbo over Airbnb (not to mention homegrown firms like Grab and Gojek). So, in order to attract and retain users and providers, sharing platforms are looking for any competitive edge, whether in the form of cutting-edge technology or the superior services. Notably, a new competitive front has opened in the form of payments - who can pay drivers and hosts most quickly, with greater efficiency and transparency than the rest?


Split The Difference
Sharing platforms like Uber and Airbnb have been forming partnership with the likes of Braintree, Stripe, and MasterCard to offer users optimized payment experiences. Meanwhile, both startups and legacy firms have been busy creating innovative payment solutions such as "split-funding" functionality to meet the needs of the rapidly changing and growing sharing economy. The merchants and workers who form the backbone of these services have made it clear: they want their payments to be quicker, more convenient, and more transparent.
Since sharing platforms and fintechs are still in their early stages of partnerships, however, it remains to be seen whether improved payment services will actually make a sharing platform noticeably more competitive compared to their peers. For instance, would drivers really prefer Uber over Lyft, or Grab over Gojek, if one service offered more efficient payment services? If so, fintech-driven improvement in the quality of payment services within the sharing economy could have wider implications for payments at large.
The U.S., birthplace of so many sharing economy apps, is already seeing innovation in this area, but the dynamic could take hold in the rest of the world, too. Already, Uber is expanding its Instant Pay service to markets like China and India, and Airbnb had expanded split payments function globally. In developed markets, sharing economy workers welcome the convenience of faster payments; In countries where payment services are currently less advanced, however, and where low-income residents depend on quicker payments to make a more stable living as gig workers, a transformation in payment quality could potentially create lasting, substantial impact in people's lives.


Gig Work: Uniquely Needy
According to Shannon Myher, a product manager at Fiserv:
Fintechs and other providers are enabling new work models and payment options, which is fueling growth in the gig economy in terms of participation, productivity and attraction of new entrants.
Shannon Myher, Product Manager, Fiserv
To understand this statement, it's first important to capture what makes payment needs in the sharing platforms unique, and what role fintech partnerships play in providing suitable payment solutions.
What makes payments uniquely complicated in the case of sharing economy platforms is that payments for applications like Uber and Airbnb typically involve payments to multiple parties. For instance, one payment for an Airbnb booking could be split between the homeowner, Airbnb, and the cleaning services. To deal with this complex situation, fintech products can act as "payment gateways." Payment gateways can serve as a neutral third party that takes over the responsibility of accurately dividing and distributing the payment to the multiple parties involved in a single transaction.
Among the many perks of using payment gateways is a functionality called "split funding". Split funding refers to a technology that allows a payment to be divided and distributed according to a formula that has been predetermined, or determined by the submitter of the payment. Some of the most well-known fintechs that offer such payment functionality include Braintree and Stripe.
Lately, however, due to the dominance of players like PayPal, it is becoming difficult for smaller and less established fintech players to work with sharing platforms. And thanks to a growing body of fintech legislation, such as the Payment Services Directive (PSD) in Europe, only licensed firms are legally able to handle clients' money. Although the U.S. has yet to adopt a comprehensive set of regulations pertaining to the sharing economy and fintech partnerships, legislation designed to safeguard consumers from potential security threats could be coming in the near future.


Fast, Transparent, and Easy
According to available studies and data, there are reasons to believe that better payment services can make a sharing platform more competitive. This is because workers and merchants who sign up to use sharing platforms appear to value seamless payment services. For instance, a study by Tipalti showed that 74 percent of workers or merchants would consider leaving the sharing platform because of poor payment process. But what exactly are gig workers demanding in terms of payment services, and how can payments providers meet these demands?
First and foremost, gig workers want quicker payments. According to Gig Economy Index, around 85 percent surveyed responded that they are more likely to take on gig work if they could be paid faster. In many ways, the desire is reasonable; unlike regular workers, sharing economy merchants often experience expenses in real time that they cannot afford unless they are also paid in real time. Rideshare drivers, for instance, need gasoline to drive, but may find themselves low on funds and waiting for a distant payday. Despite this, only 17 percent of sharing economy platforms pay their workers in real time, and only around half of the platforms currently pay their workers within one week.
That's where technologies like Uber Instant Pay comes in. In the U.S., Uber Instant Pay allows drivers to access their money as soon as a ride is complete, and has naturally become a popular payment method for drivers. Uber is expanding this technology to other large markets like China and India. Mastercard Send is also creating faster payment solutions that have helped sharing platforms to deliver both speed and accuracy in payments. Send enables personal banking customers to receive instant payments from employers, and also enables merchants from receiving goods and services in real time.
Second, transparency is another trait that sharing workers and merchants are interested in but which is lacking in most sharing economy payment services. In fact, ride-sharing companies like Uber and Lyft are notorious for making consumers' end of the payment nearly invisible for the drivers, which leaves drivers guessing as to how much they can actually expect in a paycheck.
Uber has partnered with Braintree since 2011 to improve their payment process and improve transparency. Braintree prides itself in increasing the transparency of the payments by letting users know the status of their payments, what they are owed, and when the transactions will be processed. Despite this, there remains significant room for improvement. In 2019, Uber and Lyft faced controversy when drivers went on a global strike to demand, among other things, improved payment transparency. In particular, drivers demanded better transparency regarding how and when their bonuses are paid, and how their pay rates would be affected for driving during "surge" hours.
Finally, sharing economy workers expect convenient payment methods. Around 70 percent of gig workers prefer to be paid electronically, but close to a third of sharing economy workers are still compensated through paper checks. Antiquated payment methods can discourage workers and merchants from signing up in the first place. "As the gig economy grows, so will the importance of providing flexible payment solutions," said Shirra Frost, director of product marketing for Fiserv. "Companies need to pay people the way they want to be paid."
While many sharing platforms are still small or only operate in the U.S. market, global companies like Uber and Airbnb face additional demands. Already, global companies need to stay up-to-date with payment security regulations in up to 191 countries. And as these companies expand, there is mounting pressure to localize their payment services and not take a one-size-fits-all approach when it comes to payments. After all, payment service needs vary depending on the nature of the market, and firms must account for how financially or digitally literate each local population is. Taking these factors into account is essential for establishing and maintaining the competitive, provider-friendly payment services.


Spreading The Wealth
As the sharing economy becomes more competitive, the pressure is on for platforms to cater to the demands of their consumers and to offer increasingly seamless experience for both workers and merchants. This process, however, could fuel an economy-wide fintech-driven payment quality revolution.
It is worth noting that sharing platforms are deliberately choosing to partner with fintechs rather than banks. After all, non-banks aren't restricted by banking hours, and can often carry out transactions much more quickly. They are also better-positioned to deliver the latest solutions for tech-savvy users, who comprise much of the sharing economy customer base. As Max Lyadvinsky, the CEO of start-up funding platform Bloomio describes, until today, "The monopoly of banking institutions have enforced high fees for international transactions and money wiring for far too long – and the technological capabilities of fintech are truly coming to disrupt this moneymaker."
Especially in countries where payment services are sub-par, and where deficiencies and delays presents problems for gig workers looking to meet everyday needs, innovation in payment services could transform their lives. After all, innovative fintech payment solutions could allow underserved populations to send and receive payments in ways that are cheaper and time-saving. So as global sharing platforms partner with local and global fintech players to better serve the needs of the local gig workers and merchants, we can anticipate eventual improvements in quality of payment services across the sharing economy worldwide. These changes, in turn, may find purchase in the economy more broadly, if workers and merchants demand it. Firms like Qwil, for instance, have already found a niche bridging the convenience gap between payer and payee. How much longer until the rest of the financial services world takes notice?
© Mondato 2020
Image courtesy of Kon Karampelas
Click
here
to subscribe and receive a weekly Mondato Insight directly to your inbox.