EdTech Takes Over: COVID-19 Spurs a Digital Transformation of Education
~8 min read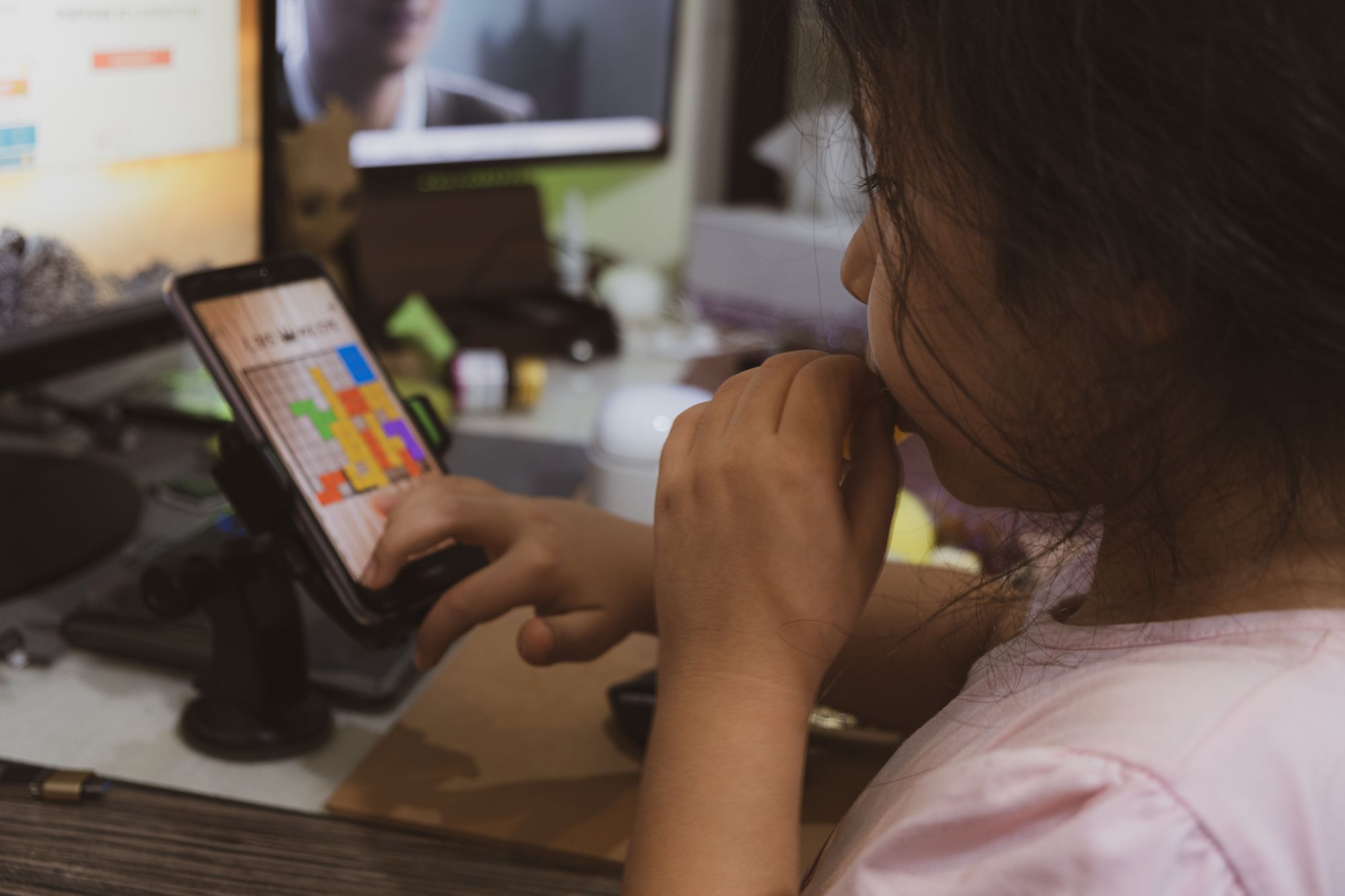 As the pandemic forced school shutdowns around the world, digital solutions entered centerstage to support a sudden shift to remote learning, thrusting technology into the forefront of the educational sphere. Remote and hybrid learning have quickly become the sole means of delivering education since last March, and almost 90 percent of students globally, or 1.6 billion children, are now relying upon educational software or digital means for accessing their classes. Seemingly overnight, educational institutions were forced to digitize, with ranging degrees of success.
While this pivot proved extremely challenging, it also presented educators with the opportunity to experiment with and introduce innovative educational technologies into the classroom. The edtech sector includes a sleuth of education-targeted solutions that can enhance remote learning as long as COVID-19 lasts, but also supplement analog curricula in a post-pandemic world. While edtech holds great promise, students from lower-income households and across developing nations experience greater difficulties accessing remote classrooms due to lack of sufficient internet access and device ownership, exacerbating the digital divide.
But for all school districts, the rise of edtech will continue to play an essential role in digitizing the classroom, as well as enhancing it; and so, the question begs: how has edtech been successfully implemented during in the age of COVID-19 and what role will it play post-pandemic?


EdTech as the Next Fintech
The meteoric expansion of the edtech sector can be illustrated by looking at its recent upward trend in investment. The size of the global edtech market reached a valuation of US$73.9 billion in 2019 and is expected to experience an annual growth rate of 16.1% through 2027.
In 2020, global edtech investment skyrocketed to US$36.4 billion, a spectacular increase from US$18.9 billion in 2019. By 2030, global education and training expenditure are expected to reach US$10 trillion, a sharp increase from the US$6 trillion investment in 2020. In the last year, 19 global edtech companies reached unicorn status, with a combined valuation of over US$64 billion. One such company is online learning and on-demand tutoring platform Byjus, which reached US$12 billion valuation during the pandemic.
Edtech companies in the U.S. received the highest amount of funding, with nearly half reserved for AI-based edtech platforms, a trend also seen across a number of markets, most notably India, China and the Middle East. India's edtech market is expected to nearly quadruple to US$10.4 billion over the next five years.
Saudi Arabia's Noon Academy, an on-demand tutoring platform with 8 million users, recently led a successful US$8.6 million round of investment. Students across the Middle East are also using Edraak, an Arabic-language digital platform with free courses, originally developed for students in refugee camps, but now relevant for all.
While curriculum development and test preparation solutions are driving the surge, investors are also looking at upskilling and professional development with a keen interest. The pandemic brought the edtech market to a critical juncture as the demand for digital educational content and learning management continues to increase in schools, but also across corporates.
Last May, IBM launched Open P-TECH, a free digital education platform for the workplace. As offices have become increasingly digitized, workers need to develop new skills in order to do their jobs. From building teamwork skills to learning new software systems, the potential for edtech to empower the workforce unlocks a wide array of opportunities.


Innovation Driving an Educational Transformation
Pioneering edtech platforms leverage a similar range of technologies as fintech, from artifical and virtual reality to gamification and artificial intelligence. With many students exasperated from sitting in front of the computer all day, more interactive digital tools help to engage students and enhance knowledge retention.
Digitization of educational tools allow for more individualization for students, sometimes called adaptive learning, which allows for students to learn at their own pace by customizing educational activities. Machine learning and artificial intelligence provide an automated, self-regulated approach to learning, giving pupils the option to spend more time on difficult lessons, or quickly pass through those which they find easier. For example, if a student does well in a section, the software advances to the next lesson; if a student needs more practice, they receive additional explanations and supplemental assessments.
More mainstream solutions like Google Classroom allow teachers to remotely monitor performance from a dashboard, which illustrates individual progress and can also hone in on strengths and weaknesses. Google Classroom can be paired with other programs and tools that can bring a more creative element to the 'virtual' table. Numerous adaptive learning apps engage students in creative ways. Prodigy is a group role-playing, adaptive math game and DoodleMaths is an immersive, adaptive math app.
"We're doubling down on competency-based learning facilitated through technology where students can set their own pace. They can move ahead of their class or practice more with remediation. We can level the playing field with technology."
Dr. Julie A. Evans, CEO of Project Tomorrow
With personalized learning on the rise, artificial intelligence (AI) has received a lot of attention for its ability to develop customized educational programs. As "intelligence automation," the process in which those working with smart machines accomplish more than either could alone, becomes the norm, it will be more important than ever to integrate these technologies into school curriculums. AI is even being incorporated into curriculums in Korea where it will be introduced as a new subject.
Edutainment, a genre combining education with entertainment, offers a plethora of rich, engaging video content. Varsity Tutors hired Hollywood actor Taye Diggs to teach an acting class, and similarly, MasterClass features The Handmaid's Tale author Margaret Atwood in a course on creative writing. Digital delivery of content presents the opportunity to include more diverse types of content, as well as instructors.
Gamification is another powerful learning technique that has gained increasing popularity, since students often respond well to earning virtual rewards and scoring high on a 'leaderboard'. Quizlet, a fast-paced, competitive flashcard game used for studying, was crowned with unicorn status during the pandemic. Clever is another edtech solution used by more than half of American K-12 students, utilizing gamification to dole out rewards for correct answers.
Virtual reality (VR) applications allow for multidisciplinary experiences - from science and math to art and history; students can take part in virtual field trips from home. And with students not able to physically visit school labs, Google-backed Labster provides digital simulations through partnerships with universities. Students can also visit museums with Eon Reality and NearPod. And while currently being implemented as a pandemic respoonse, these types of technologies can also be used post-pandemic to offer richer access to educational experiences previously reserved for those living in proximity or that can afford it.
Another exciting corner of the edtech landscape is augmented reality (AR). CoSpaces Edu, Tynker, and Zenva build edtech curricula through AR games, increasing user knowledge retention and engagement. In fact, a recent University study found that students that learned with AR platforms benefitted from improved digital literacy and skills.
However, there are still hiccups with these cutting-edge innovations. For example, Google announced it would stop supporting its Gooogle Expeditions app, an educational augmented reality platform, since the tech is not currently accessible to most students. So, while innovative edtech has massive potential to disrupt and enhance learning, it will be limited in its adoption until robust internet access and device accessibility is more ubiquitous.


The Digital Approach to Remote Education Models
Every rung of the educational value chain has been faced with significant challenges presented by remote learning. Engagement and participation have been difficult to rally without movement or in-person interactions, creating hurdles for students, teachers and parents alike. Given the interactive nature of edtech, there is an innate learning curve in deploying and then managing these new solutions, particularly in a traditional educational setting.
"The biggest change has been how people have been using technology. Lots of educational technology platforms were available before the pandemic, but educators have had to increase their skills in how they interact with the technology. Models that were considered impossible before are quite possible now."
Professor Tina Blythe - Education Lecturer, Harvard University & Project Director, Harvard Project Zero
Teachers had to adapt to teaching remotely; a remote math lesson needs to be conducted differently than in the classroom, where there is more opportunity for collaboration with peers. But video lessons from organizations like Khan Academy offer teachers the option to assign students to breakout rooms and virtually drop in to answer questions.
Since most edtech solutions are designed for teachers to lead and facilitate, Professor Blythe emphasized the importance of technology companies empowering teachers as part of their user experience and roll-out. Edtech needs to be built for a wide range of digital skill levels, as well as a wide range of devices.
Given that edtech can aid in addressing learning loss experienced in the COVID-era remote schooling work, opportunities to enhance education lie both in and outside the classroom. High-intensity online tutoring, entailing 50 minutes every day with one-on-one coaching, can serve as a supplemental option to encourage knowledge retention and learning. Another example is acceleration-based online learning platforms like Acceleration Academies that cram three months of a subject in 25-hours of targeted instruction.


The Digital Education Experiment So Far
Reliance on digital learning has exacerbated the wealth and socio-economic disparities present across both emerging and developed countries. UNICEF estimates that 24 million students will drop out of school due to COVID. Lack of education could mean a shortage of technology workers in the future, along with a strain on government resources if adults face unemployment or underemployment.
Globally, access to connectivity has been presented as a major challenge. Educators have had to be creative to reach students who lack internet service. School busses were set up as mobile hotspots so students could log into online classes. Some students borrowed devices with offline versions of education software to do their schoolwork. In New York City, teachers created TV programs to teach lessons, and in both Chile and India, TV and radio programs were used to broadcast lessons for students without internet access.
It is not only students and parents struggling with the digital migration of education. 10 percent of U.S. public school teachers struggled with inadequate internet access and devices to facilitate remote classes. And this certainly correlates to edtech implementation and usage. Classrooms in wealthier districts increased their edtech engagement by 30 percent more than pre-COVID levels while this figure decreased by more than 25 percent in less-affluent neighborhoods for six weeks, exacerbating educational inequity.
Addressing these disparities will be essential to realizing the full potential of edtech, particularly since greater implementation can actually democratize access to knowledge by offering lower-income communities and remote villages digital means to the same variety of educational resources. But some challenges will be easier to tackle than others; deploying internet infrastructure and distributiing devices is a costly, and often time-intensive exercise.


EdTech is Here to Stay
While a post-pandemic world will likely not completely rely on remote learning, aspects of edtech are certainly here to stay. A blended learning model, using curated edtech platforms combined with live classroom learning, could be the 'new normal,' especially as edtech solutions continue to consolidate, mature and iterate to better cater to target users.
"Our data shows that after COVID hit, school districts have been using 1,300 edtech tools each month, but more is not necessarily better. Edtech should be as easy to use as ride-hailing apps. It would be more actionable for more people. Edtech hasn't gotten to that point."
Karl Rectanus, CEO & Co-founder, Learn Platform
Edtech is now evolving rapidly, and its growth was only turbo-boosted by the pandemic. Digital learning now plays a critical role for students globally, and edtech can be leveraged as powerful teaching tools, particularly if public and private sector education stakeholders continue to invest in an edtech-enhanced future.
© Mondato 2021
Image courtesy of Sajad Nori
Click
here
to subscribe and receive a weekly Mondato Insight directly to your inbox.