Mondato Summit Asia 2018: The Next Wave Of Digital Services In Emerging Asia
~4 min read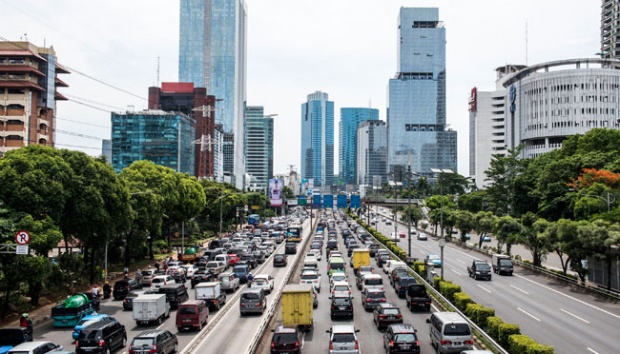 Mondato selected the bustling urban jungle of Jakarta, Indonesia as the location for the fifth annual digital finance & commerce (DFC) executive Summit this week. In partnership with the Australian Embassy in Jakarta and its Department of Foreign Affairs & Trade (DFAT), the conference centered on how private and public sector stakeholders can collaborate to drive economic growth and create opportunities in the digital finance sphere as the region enters into a new era of digitization.
The DFC space in Emerging Asia, and in Indonesia in particular, is quickly evolving and maturing. Established "giants" are increasingly throwing money around through joint ventures and acquisitions while rising fintech stars are simultaneously becoming more sure-footed. The event explored how various sectors – from financial services and telecom to retail & eCommerce and NGOs – are maneuvering to compete in the ASEAN digital economy. Meanwhile, public sector players are hoping to realize the efficiencies and development envisioned in this "4th Industrial Revolution."


An Emerging Digital Ecosystem
The morning began with over 100 delegates shuffling in from Indonesia, Emerging Asia and the world at large. The first keynote presentation, delivered by Mondato's CEO, Judah Levine, set the stage for the event and deconstructed the context of the digital ecosystem within Southeast Asia. The keynote highlighted the growing commercial opportunities in the ecosystem as digital transformation cracks open growth and momentum in and outside the sphere of financial services.
The second keynote was delivered by Peterjan Van Nieuwenhuizen, the Head of BTPN's Digital Bank, Jenius, the first of its kind in Indonesia. Mr. Van Nieuwenhuizen delved into Jenius as a case study and shared insights from their operations. Most importantly, it emerged that "people don't want financial services in Indonesia… they need them," which prodded the bank's focus on promoting "life finance" in lieu of "financial services."
Though fintechs and banks alike are developing exciting products, especially as it relates to alternative credit and lending, challenges persist. Participants on the keynote panel discussed the difficulties navigating uncertainty in regulation as it pertains to new data sources and lending. "Data is driving opportunities for the underserved market," explained Rian Kaslan, Head of Corporate Strategy for Bank Commonwealth. Her fellow panelists, the Chief Technology Officer of UangTeman, a P2P lending company, the Executive Vice President for Digital Services at Telkom Indonesia and the Head of Product at JULO, a micro-loan fintech, echoed this sentiment. The panel agreed upon a shared vision of embracing data to promote financial inclusion and promised to continue efforts to create products that improve access to finance across Indonesia.
The morning also included a unique exhibition session called the "Innovation Arcade" that showcased six companies who demoed their technologies for the delegates. The pioneering organizations ranged from AgriTech company TaniHub, that is empowering farmers with access to finance, to Qlue, a smart city platform that leverages machine learning and data intelligence to optimize disaster response management and urban planning.


Basics And Beyond
Before lunch, renewed attention settled on expanding the addressable market for financial services, with a presentation from Tessa Wijaya, a Director at Xendit, a payment gateway that is endeavoring to improve payment acceptance for SMEs. She touched upon obstacles specific to the Indonesian market, and the misconception that payments are only about money coming in, when the pain points for many in the eCommerce sector actually revolve around disbursements.
Following her presentation, Dr. Peter Lovelock, the Digital Economy Advisor for the Australia-Indonesia Partnership for Economic Development (PROSPERA), moderated a panel on alternative distribution channels for financial services. Investors from Fenox Venture Capital and Openspace Ventures then spotlighted some of the region's relevant unicorns, and the abundance of capital being made available to support organizations serving Bottom of the Pyramid (BoP) populations. Navin Jain, Vice President of Market Development at Mastercard cited telecom connectivity as the key determinant of improved distribution of financial services, particularly in rural areas.


Value Chain Innovation And Digitization
The afternoon concentrated on emerging technologies and how to digitize current systems to optimize and innovate. HARA Token's Chief Technology Officer, Imron Zuhri, presented disruptive use cases for blockchain. He identified issues that many developing markets confront, like the dormant potential of the food and agricultural sectors due to asymmetric information and as a result, unrealized economies of scale. Mr. Zuhri argued that blockchain can materialize the types of data that can translate to improved efficiencies and transparencies in the agricultural, as well as many other, sectors.
HIP Consult's Chief Executive Officer followed suit and reinforced the theme of how data can be leveraged to create transparency, inclusion and ultimately, growth. Specifically, the presentation focused on the use of data visualization and analytics to better understand and achieve digital and financial inclusion.


Public, Private Partnership: Investment To Regulation
The conference concluded with a panel discussion on policy and regulation. Throughout the day, many predictions of future tech and the potential of those innovations were contingent on the direction of regulation. Indonesia's financial services regulator, Otoritas Jasa Keuangan (OJK), remained a central voice in the debate, and spoke about recent fintech regulation in the country. Delegates both on and off the panel agreed that there is a strong need for harmonization among the regulatory agencies in Indonesia in order to clarify and simplify the process of licensing and compliance.
The closing cocktail reception was hosted by Australia's Deputy Ambassador to Indonesia, who welcomed the delegates with true Australian hospitality. All in all, the key takeaways were that while it is an exciting time for digital finance and commerce in Indonesia and Emerging Asia in general, many fintechs remain unregulated, creating a level of uncertainty. This is especially true in alternative data and lending. Transparency and more collaborative efforts in developing and implementing regulation, both nationally and regionally, will be essential for continued growth.
These steps are crucial in order to tackle the high percentage of those unbanked in Indonesia and the region, even when there appears to be adequate funding, data, technology and smartphone penetration. The unbanked segment in Indonesia, too, has proven to be lucrative according to Aria Widyanto, Board Member and Vice President at Amartha, a social enterprise that provides financial services to BoP women. The foundational challenge, therefore, is perhaps a lack of financial literacy and education. Fintechs and traditional players alike must ensure that their products are developed with the customer in mind by prioritizing ease of use and clear messaging in order to encourage adoption and meaningful gains in usage.
To learn more about what happened at Mondato Summit Asia or the Summit series, please visit www.mondatosummit.com.
© Mondato 2018
Click
here
to subscribe and receive a weekly Mondato Insight direct to your inbox.