The Final Frontier of Content Streaming: Emerging Markets
~9 min read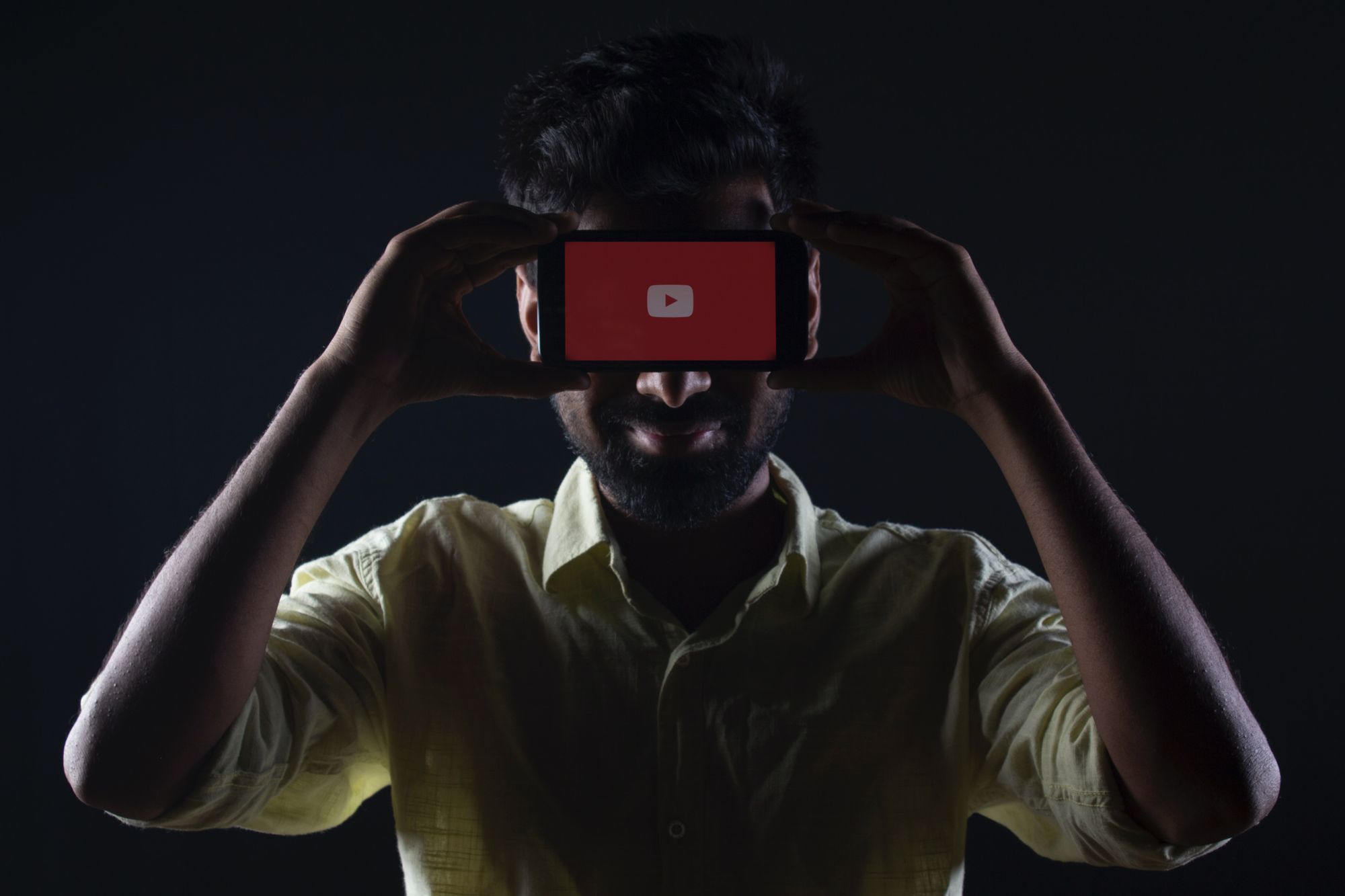 Competition for content streaming and distribution services in the developed world has been intensifying since 2019, and these on-demand subscription services are beginning to realize that new customer segments are more difficult to come by, and more expensive to acquire. As the North American and European markets saturate, experts expect "heavy casualties in the streaming wars to come." To stay afloat, companies are looking to emerging markets like Sub-Saharan Africa, Latin America and Southeast Asia in search of new subscribers. While these new markets pose a potentially lucrative opportunity, with increasingly attractive demographics and a strong appetite for content, they also present significant hurdles – from affordability and distribution challenges, to localized content requirements and weak payment infrastructures. This week's Insight takes a closer look at the evolving digital content and distribution landscape across developing markets, and how companies are positioning themselves to take advantage of the imminent prospect for growth.


Defining the Market Potential
Asia and Africa alone represent 60 percent of urban population growth projected to take place through 2050, a majority of that growth representing younger, more digitally-savvy populations. City dwellers also benefit from higher quality Internet infrastructure and quality, which has been a key consideration for digital content streaming in markets where rural connectivity is still a challenge. The trend is similar across Latin America.
A country like Mexico has around 75 million people under the age of 35, and fewer than half have adequate data plans to support streaming on their mobile devices, using only prepaid data and avoiding consumption outside of WiFi zones. But there has been a parallel trend of increased digital content consumption in markets like Mexico, where fewer than 10 percent of the population previously subscribed to newspapers or magazines, setting the stage for new segments of subscribers that previously did not exist.
To the east, Asia Pacific is already home to 43 percent of Netflix's 2020 total paid net membership additions, and regional revenue increased by 66 percent. Markets like Indonesia, Malaysia and the Philippines have become key targets for tech companies looking for additional subscribers, where most of the digital content streaming big names have already launched or plan to launch. Streaming giants like Netflix are heavily investing in their emerging market expansion, and their competitors are close to follow. HBO Max, for example, announced this month its imminent launch in Southeast Asia, as well as Latin America.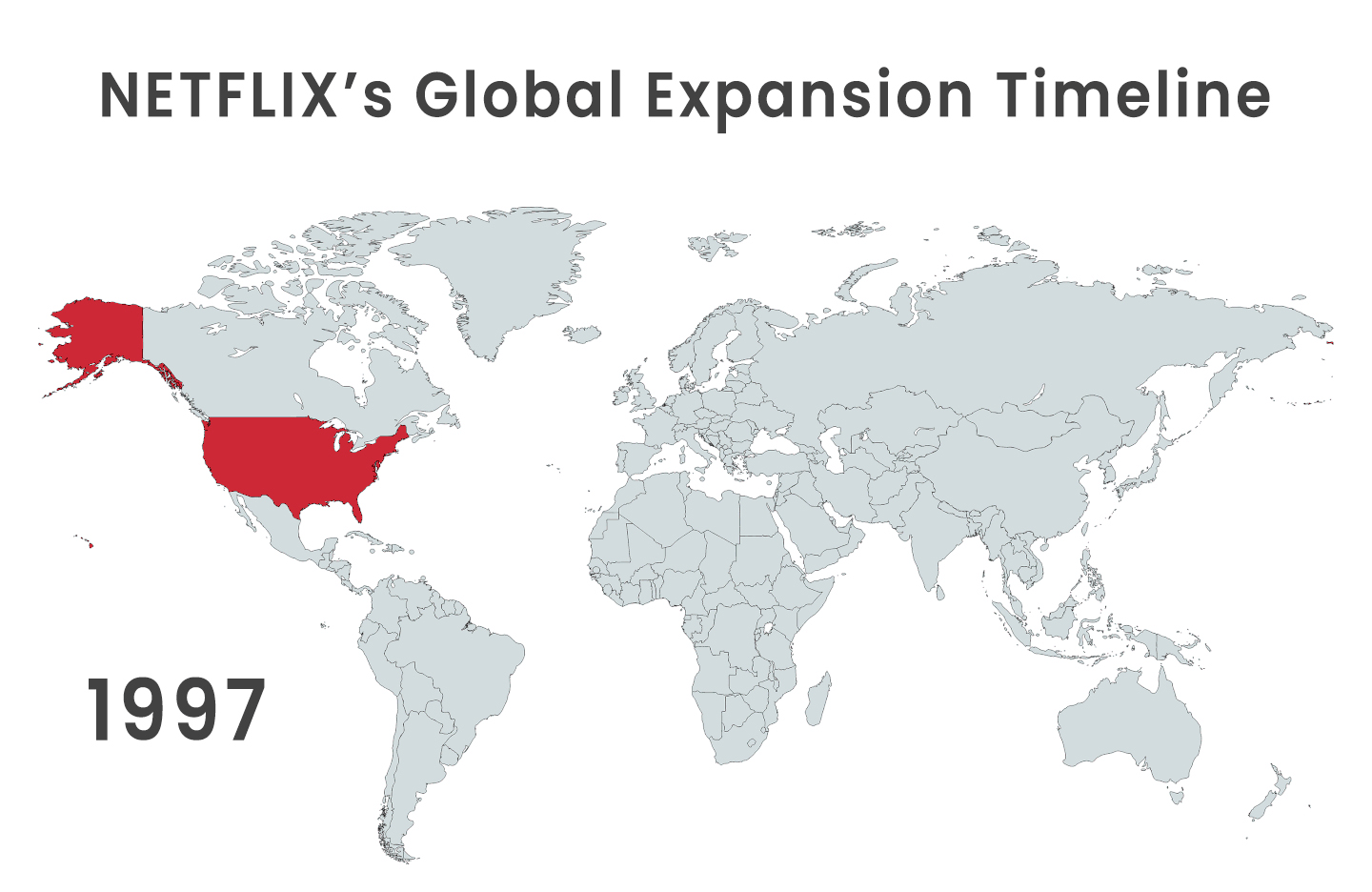 With its population of 1.2 billion, Africa has become an attractive continent for the streaming industry. From a supply perspective, Africa is also experiencing a rise in homegrown content and platforms alike. African entertainment startups raised a total of US$13.9 million last year, 19 times the level of investment from 2019. And in terms of demand, a growing youth population and shifting demographics have translated into a substantial and viable, yet extremely diverse, market. For example, Native South African artists Master KG and Nomcebo received almost 410 million views on YouTube for their latest hit, a figure still lower than the U.S. equivalent, but an impressive data point for the continent's potential. Even more substantial, video streaming in Africa is expected to attract 13 million subscribers and reach US$1.5 billion in revenue over the next few years, mainly led by Nigeria and South Africa.
While international tech giants have enjoyed initial growth across emerging markets, smaller, localized players are also benefiting; over-the-top (OTT) digital media company Basebone partners with African content providers to distribute thousands of movies, TV services, music, games, fitness and e-learning content to mobile users. Its video-streaming platform, Baseplay, saw a 114 percent increase in its subscribers across parts of Europe, Middle East and Africa. CEO Michael Holmqvist attributes some of the growth to the COVID-19 lockdown conditions, which increased demand for content, but believes the upward trend will continue post-pandemic. Baseplay was able to onboard its 20 million mobile users through a freemium model that enabled price sensitive customers to access content with mobile advertisements, a strategy that has proved successful in luring younger customers in particular.


The Role of Mobile Payments
With mobile as the dominant medium for accessing content, desktop approaches to business models do not always apply. For example, many mobile subscribers in emerging markets, particularly younger ones, are often employed by the informal economy and thus excluded from formal financial services, along with millions of adults. Subsequently, credit card penetration remains low, and companies must leverage partnerships to enable potential customers to subscribe to their services. In Africa, firms have been forced to rely on telecom operators to distribute and collect payment, with digital and mobile payments as the main solution.
Yoel Kenan, CEO of Africori, a digital content distributor that specializes in African music, works across the continent to produce and deliver localized content. He noted that while telcos are the natural gatekeepers since they control access to data, their requisite percentage of revenue share has made it difficult for the rest of the value chain to survive.
"Mobile payments are a way of democratizing payments because of the lack of credit and debit cards, so the telcos are in the best position to bundle the data and integrate the payments to incentivize users to sign on; they control the two main components: data and payments."
Yoel Kenan, CEO of Africori
Boomplay, a music streaming service founded by Chinese phone manufacturer Transsion, the biggest supplier of phones in Africa, has been able to bypass the telcos by integrating the app into their handset hardware. In 2019, the company received US$20 million in funding to expand to new African markets and add to its database of content. Boomplay accepts mobile money like M-PESA in Kenya and plans to expand this type of payment acceptance, but it generally still struggles with the weak payment infrastructure on the continent.
"We've seen healthy growth, but one of the problems is that there isn't really a sustainable or efficient mobile payment system…Processing payments takes really long and can be unreliable. For example, halfway through a transaction, errors may occur."
Phil Choi, Director of Content and Strategy at Boomplay
And though the rise in digital payments and currencies are a solution to payment acceptance, penetration is still too low to be able to bypass the telcos in Africa. Simfy Africa, a music and other digital content streaming service, sees their relationship with telcos as vital to their survival, as it enables distribution, billing and monetization of their product, Ayoba.
"The rise of digital currencies and wallet services are important, but penetration is still too low and diverse to serve as a standalone method of payment acceptance; we need a variety of billing partners, including telcos, in order to reach target customers."
Gillian Ezra, Head of Commercial, Simfy Africa


Engagement Through Content
The good news is that the historically restrictive revenue share demanded by telcos has been slowly decreasing. As data becomes more of a global commodity and data prices drop, so do ARPUs (Average Revenue Per User). Telcos have been forced to invest in a variety of strategies to engage users and increase revenue, one of which has been through developing digital content offerings. Telcos are now seeing music and video streaming as a way to attract customers and reduce churn.
Though data prices are declining, and many telcos are able to offer data bundles for their respective streaming service promotions, data affordability is still responsible for relatively stagnant subscriber growth. As a result, content providers are forced to slash the price of subscriptions in addition to sharing the already-smaller slice of revenue with their telco partners. Another challenge has been to cater to segments of customers that do not own a smartphone, and those that do are often older generation models with dated operating systems.
To confront this challenge, Spotify launched a simpler version of its service built for older devices across 36 markets in Asia, Latin America, Middle East & Africa, targeted at segments with limited bandwidth and phone storage. The lighter app, called Spotify Lite, only requires 10 MB of storage and allows for users to set data limits. YouTube took a similar approach when it launched its light version for emerging markets, and Netflix followed suit when it allowed users to download content for offline viewing to avoid concerns around data costs. Netflix also rolled out cheaper mobile-only plans and subscriptions for select Southeast Asian markets priced below US$5 per month.


Localized Content Considerations
Governments in developed and emerging markets alike are now proposing local content obligations for international digital content streaming firms. In South Africa, the Minister of Communications and Digital Technologies Stella Ndabeni-Abrahams confirmed new legislation that requires 30 percent of digital content to be local, as well as regulations for content to be available in local languages. Some of these new measures will also include domestic licensing and tax requirements for the purpose of funding richer homegrown content and promoting ecosystem growth across the content value chain.
Aside from regulatory considerations, localized content is critical in attracting new subscribers across the diverse markets of Asia, Africa and Latin America alike. Avvatta, a newly launched on-demand media platform launching this summer in South Africa, Nigeria and Ghana, built its business model with local content as its primary, competitive advantage. Its founder Surie Ramasary, former Cell C executive, explained that Avvatta intends to focus on niche content, customized for each African market.
"Local content outperforms on any platform, launched in any market."
Surie Ramasary, Founder of Avvatta
In the Philippines, Globe Telecom recognized this opportunity and announced its intention to further invest in its content creation engine, Globe Studios. Globe's strategy serves as proof that content creation not only supports the local economy, but also generates content that is of interest to diaspora customers abroad, which has also held true for the African and Latin American diaspora.
"When Globe pioneered partnerships with streaming services a few years ago, we saw a big opportunity to create and grow local content. We have proven that we can produce top-notch films and music that are now being shown in international streaming services."
Ernest L. Cu, President and CEO of Globe Telecom


The Case of India's JioSaavn
In line with its previously examined strategy to overhaul digital segments, Jio cemented its dominance in the Indian music streaming space in 2018 through a US$1 billion acquisition and then merger with music startup Saavn, to become JioSaavn. Since then, Reliance Jio and its investors poured US$100 million into growth and expansion of the platform, which now has over 100 million active monthly users, up from 22 million in 2018.
Alongside the increase in India's smartphone penetration, and the parent company's role in lowering the cost of data and expanding Internet penetration, JioSaavn's robust offering proved pivotal in building India's music streaming market. The company created an independent artist marketplace for original and localized content while offering consolidated data packages at affordable rates through mobile advertising and label partnerships.
The app, which is available in 14 languages in order to appeal to India's diverse population, has an impressive array of content, ranging from podcasts to sports and just this month launched a music TV product, JioSaavnTV. But experts agree that the main driver of India's success is the improved access and reduced cost of fiber optic connectivity (also as a result of parent company Reliance Jio, which makes data affordable and fuels the consumption of OTT services like music and video streaming.
Alerted to the budding opportunity, Spotify, Amazon and Apple entered the Indian music streaming market within 12-18 months of JioSaavn's launch, as well as Resso, a service provided by TikTok owner ByteDance. While JioSaavn and its local competitor Gaana maintain a home court advantage, Jio holds the telco advantage through its direct access to Jio Platform's more than 400 million subscribers.
The case of dramatic growth in the Indian music industry illustrates that when a heavyweight like Jio aggressively invests in a local, digital content offering, it possesses the power to transform the ecosystem, build a solid consumer base and, in turn, attract international competition.


International Firms as Content Trailblazers?
Local players in markets like India and South Africa are welcoming the Silicon Valley tech giants as the entrance and increased presence of international players will only push the industry forward. Their stamp of approval helps to monetize domestic markets, both in terms of subscribers and producers of content, opening up opportunities for local artists and digital media entrepreneurs.
In markets such as Egypt or Vietnam, a company like Netflix faces no real competition as a result of its ability to deliver a vast selection of premium content, with easier subscriber adoption and minimal churn, but the entry of these services has also had a positive effect on market dynamics. When Apple Music and Spotify launched in Africa, they invested in massive marketing campaigns in order to fight for market share, which also served to educate the market on streaming services, how they work and what they cost — opening up opportunities for smaller players to follow in their footsteps. Additionally, many of these OTT players entered discussions with telco distributors with much more negotiating power, with the result of pushing revenue shares down dramatically, which had previously been as high as 50 percent just a few years ago.
Lucrative opportunities for digital media and content will be limited to emerging markets, where the market is yet to reach saturation.While much of the developing world still lacks adequate connectivity and depends on pre-paid mobile phone plans, this will certainly change and evolve over the next five years, creating a situation where companies need not focus on stealing market share, but, rather, building it.
With Internet access and population only expected to increase in the coming years, emerging markets represent a massive opportunity for content creators and distributors willing to invest in navigating its plethora of challenges. Content companies that take a tailored approach to emerging markets by producing localized content, designing country-specific pricing strategies and forging local partnerships are bound to attract customers and potentially impact the entire content ecosystem.
© Mondato 2021
Image courtesy of Rachit Tank
Click
here
to subscribe and receive a weekly Mondato Insight directly to your inbox.