Ant's Unstoppable March?
~5 min read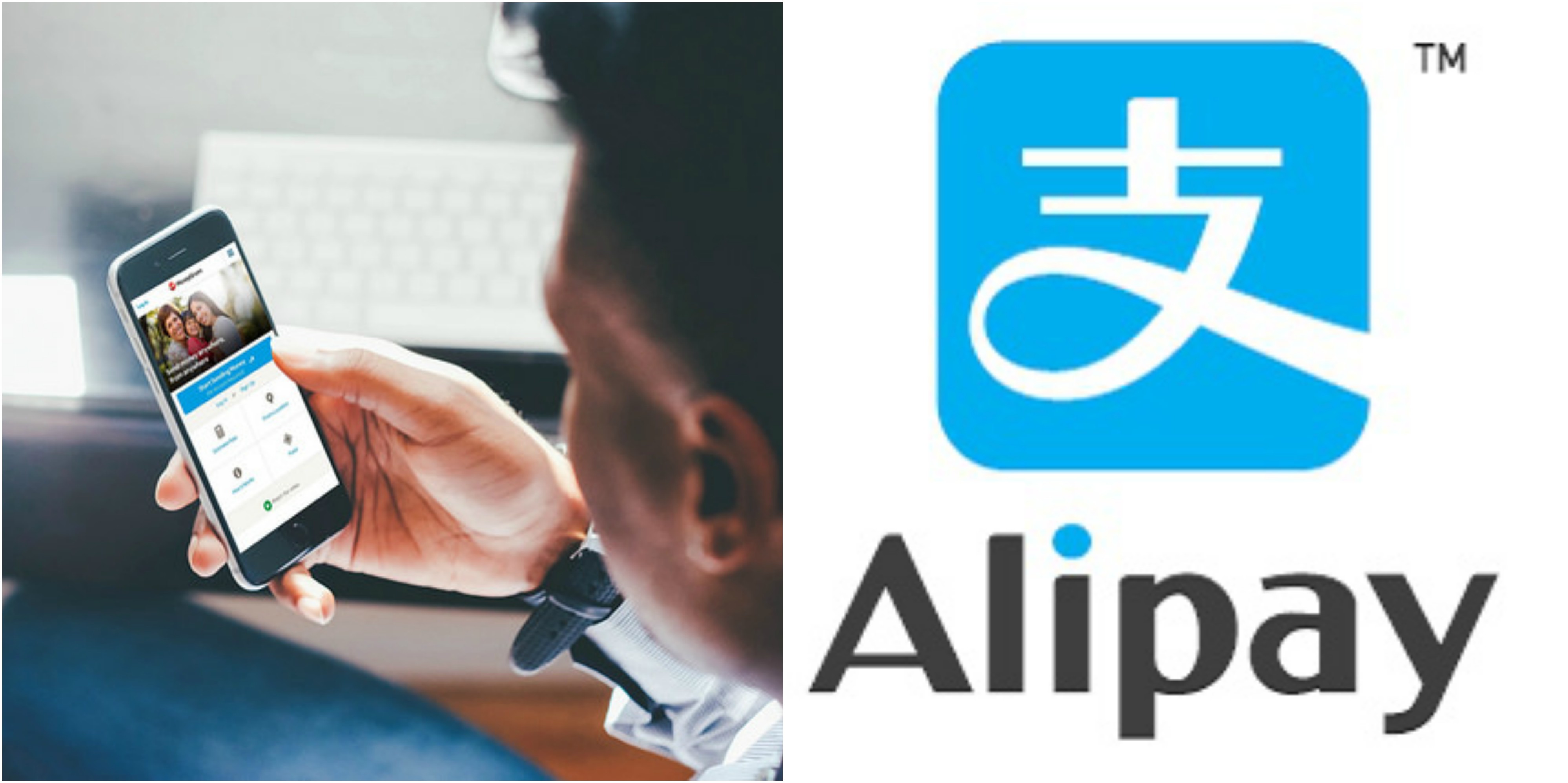 Building out and maintaining an effective agent network is one of the cornerstones of a successful mobile money or digital finance deployment. It is also a lot easier said than done (for more on this topic see our recent Mondato Insight), and if successful examples are relatively thin on the ground at the national level, successful international players can be counted on the fingers of one hand.
For that reason, everyone involved in the world of Digital Finance and Commerce (DFC) ought to be sitting up and taking notice of Ant Financial Services Group's (AFS) purchase of global remittance giant MoneyGram. Alibaba founder Jack Ma's payments spinoff, Ant Financial Holding, owns the glue that holds the whole Alibaba ecosystem together: Alipay. With its proposed US$880 million purchase of Dallas, Texas based MoneyGram, one of the world's savviest DFC/fintech companies is picking up in one fell swoop MoneyGram's 350,000 retail outlets in 200 countries and territories.


Increasing Ant Footprints
The proposed acquisition is an aggressive play by the world's most valuable DFC company, valued in the region of $60 billion and whose ambitions beyond China have been clear for quite some time. In buying its way to an enormous international footprint, AFS's move is in some respects the inverse of the rollout of branchless banking, such as that most notably seen in Brazil starting almost a decade ago. In the branchless banking example, however, it was generally a financial institution using a MNO's agent network to bring financial services to the un- and under-banked. In the Ant-MoneyGram tie up, it is rather the legacy money transfer company's agent network that is potentially going to be used as a vehicle for Ant/Alipay fintech products. So does this mean that a digital/mobile revolution is coming to international remittances, as Mondato Insight discussed a few weeks ago?
Perhaps. But there are a few regulatory and political hurdles to be overcome first. First and foremost is the question of whether this represents a Chinese move into the U.S. financial system via the backdoor, and whether regulators will consider it as such. Approval will have to be sought from the Committee on Foreign Investment in the United States (CFIUS), which has previously nixed on national security grounds a number of proposed Chinese deals in the U.S. <!--- What about merger/ antitrust approval? I think that could also be dicey? CC: I DON'T THINK THAT WILL BE AN ISSUE AS ANT HAS NO FOOTPRINT IN THE U.S.--->., and China's sovereign wealth fund is a major investor in AFS. But despite much of the "Blame China/Canada/insert foreign country here!"<!--- the video shows Blame Canada. Is this correct? CC: YES, IT WAS TONGUE-IN-CHEEK ---> rhetoric heard on the presidential campaign trail in 2016, Alibaba and Ant Chairman Jack Ma met with then-president-elect Trump last month for what was described as a "very productive" meeting that "went much better" than Jack Ma thought it would. Whether Ma's promises to keep MoneyGram's jobs in Dallas and claims to create a million more jobs in the United States will help iron over any potential CFIUS wrinkles remains to be seen.


Match Made In Heaven?
The matchup between MoneyGram and Alipay is synergistic. Despite having $1.4 billion in revenues in 2015, only 13% came from digital platforms, demonstrating ample scope for some Alipay innovation to migrate customers away from cash, pen-and-paper and brick-and-mortar retail outlets. But it is highly unlikely that Ant's march ends with remittances. MoneyGram is surely just a bridgehead into almost every market in the world. Once secured, with a trusted brand on the Main Street, and a trusted app on the smartphone, a move into offline payments in many developing markets seems like a good bet.
The small proportion of its revenues that come from digital transactions in many ways reflect MoneyGram's business model, a large chunk of which is unbanked sections of the population. In addition to offering remittances, MoneyGram also allows customers to avail of bill pay and money orders, thereby providing limited access to the financial system to customers who are otherwise excluded. In many ways, this reflects the growth strategy that catapulted Alibaba to success in China by providing quick and easy digital payments to merchants and consumers who otherwise may have struggled to access them.


The Indian Angle
AFS's MoneyGram acquisition also underscores in many ways the size of the bet that Ma and Ant are taking on India. In addition to noting Alipay's 450 million (Chinese) customers, Ant Financial's press release announcing the deal took pains to mention the 180 million consumers in India that Ant Financial serves through its investment in "India's leading mobile payments provider Paytm". MoneyGram's 40,000 agents in India, combined with Paytm's 180 million digital wallets, make for a heady combination that is likely to represent the vanguard of Ant's global strategy for Alipay.
When Mondato Insight first examined the case of Alipay almost three years ago, the focus was on Alibaba's impending IPO and its potential to pave the way for a further shakeup of the digital payments space in China. In the years following the Hangzhou powerhouse's record-breaking $25 billion raise, that cash has instead opened the door for Alipay to follow in the footsteps of Chinese travelers around the world, slowly but steadily increasing the size of its global footprint. In addition to Paytm, other investments and acquisitions have included Ascend Money in Thailand, Kentucky Fried Chicken in China, and last year optical-biometric outfit EyeVerify, based in Kansas City Missouri. And just to prove that the IPO cash is burning a hole in his pocket, just this week Ant announced it was buying a "substantial minority" stake in Mynt, a mobile payments company in the Philippines owned by the grand-daddy of mobile money, Globe Telecom.
EveVerify, which uses the EyeprintID brand, points to a new frontier for Alipay in KYC and biometrics for the digital wallet space. But once again, however, India is likely to be the proving ground in which the technology's true value will be demonstrated. The biometric component of India's massive Aadhaar national I.D. system has already led to at least one bank using iris-recognition technology to facilitate easy KYC for opening bank accounts. The addition of EyeprintID to Paytm and MoneyGram-Alipay's heft in India would, if implemented, catapult India into the top tier of countries for DFC - a goal that clearly aligns with the union (federal) Government of India's ambitious but controversial demonetization policies.


Political Hostages
So while Ant Financial's merger with MoneyGram clearly represents a major shakeup of the international remittance market, its impact is likely to spread well beyond that. The ramifications could be felt not only in China, India and the United States, but also Mexico, which is one of MoneyGram's largest markets, in no small part as a result of U.S.-Mexico remittance corridors. Whether remittances to Mexico become a frontline in a border wall Mexican standoff clearly complicates, in the short term, AFS's investment in MoneyGram. As such, how the new Trump administration responds to this merger between two global financial brands should be very closely watched, for its long-term consequences may extend throughout the DFC ecosystem the entire world over.
Images and trademarks are the copyright of MoneyGram and Alipay.
© Mondato 2017
Click
here
to subscribe and receive a weekly Mondato Insight direct to your inbox.