From Mobile Money Powerhouse to Super App: The Case of M-Pesa
~10 min read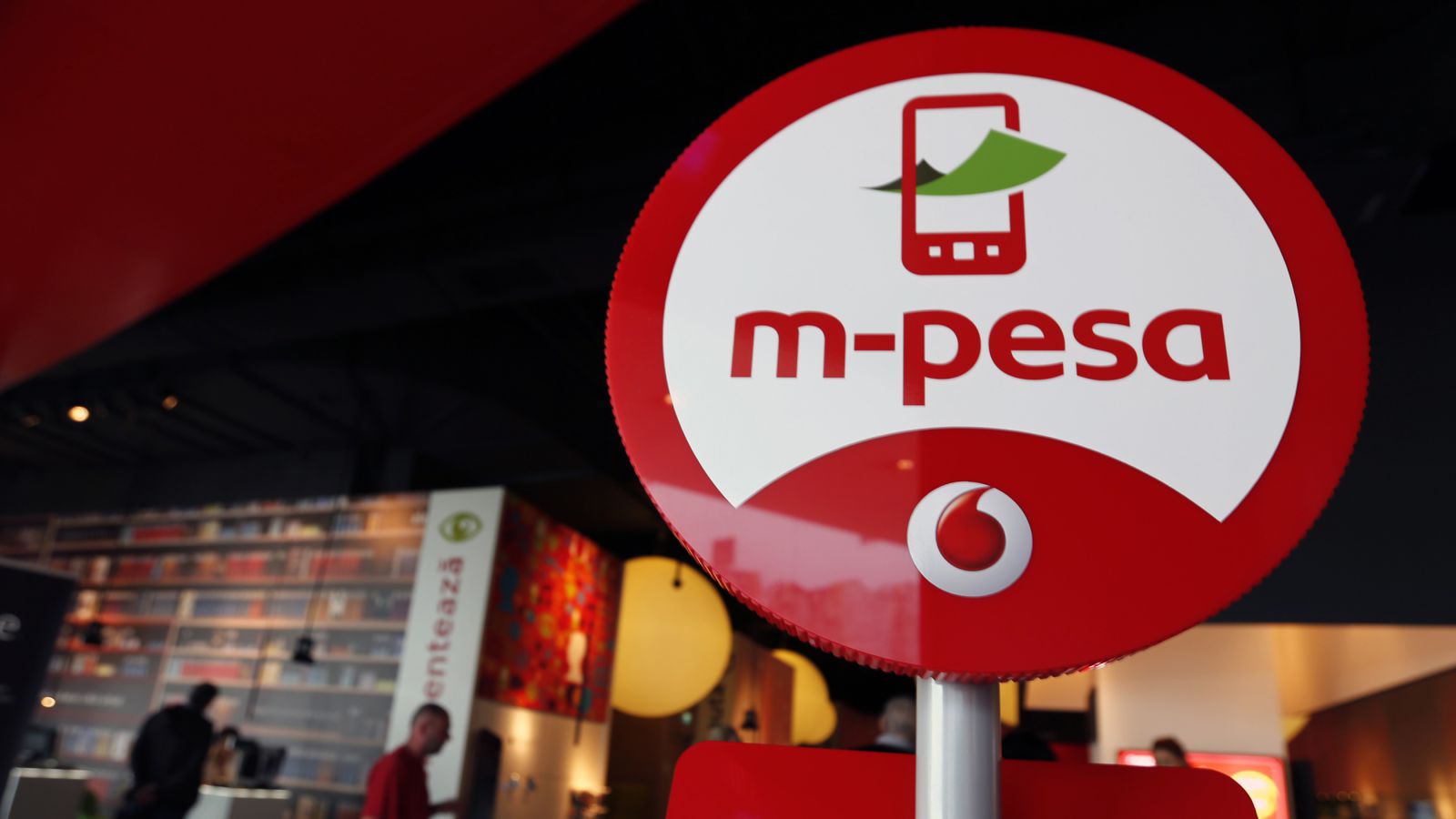 After much fanfare, Safaricom launched its M-Pesa super app in Kenya in June 2021, following in the footsteps of Asian trailblazers WeChat and Alipay in offering a wide range of payment and integrated services within one app. By the time it was launched, M-Pesa's super app already had 1.3 million downloads, as Safaricom set out to test its viability and the market's readiness. Arriving as the pandemic spurred a massive shift to cashless payment systems, M-Pesa's new offerings adapts the super app paradigm originating in Asia to the African mobile money-dominated context. Already, M-Pesa's super app is inviting novel use cases yet facing profound regulatory and functionality challenges — dynamics that shed light on the arduous journey for emerging markets with an underbanked population and uneven infrastructure to transition to a sophisticated super app-driven ecosystem.


Kenya: Ideal Incubator, Imperfect Environment
If any African market would be ready for a super app offering, it may very well be Kenya. Safaricom dominates the Kenyan market with a whopping share of 98.8% in mobile money subscriptions. Having essentially saturated the market already, the company actually recorded a drop in revenue from voice services by 1.4% and its messaging service by 12.3% in 2020, which served as its biggest revenue-generating service for years. Yet in the same period, M-Pesa continued to record high growth in mobile money and data revenue, making it abundantly clear to Safaricom where its potential future growth lies: broadening the mobile money ecosystem, which Kenyans have already exhibited a remarkable proclivity for.
"Kenyan consumers are early technology adopters. Kenya is a country that supports innovation...more particularly in mobile tech and mobile payment systems."
Moses Ogutu, International Business and Trade Faculty, African Leadership University
Having saturated the voice and messaging market, and owing to the early-adopter nature of the Kenyan market, the super app was the next natural step for Safaricom to build on their existing customer base, incorporating services that broaden potential use cases. Since launching in June, the super app has gotten 3.8 million downloads already, as described in a recent Safaricom press release.
The press release also announced the launch of a National Health Insurance Fund (NHIF) mini-app, a step taken in a bid by Safaricom to further establish itself by integrating with other APIs from major companies and institutions across the board, including entertainment, government services, insurance, health, household bills, education, travel and shopping, among others. The NHIF mini-app included payment and account reconciliation at the time of launch and is expected to add procedure approvals to enable complete access to NHIF, where people currently need to go to physical offices for some of these services. Other available mini-apps include train ticketing app Madaraka SGR ticketing and long-distance bus booking system BuuPass.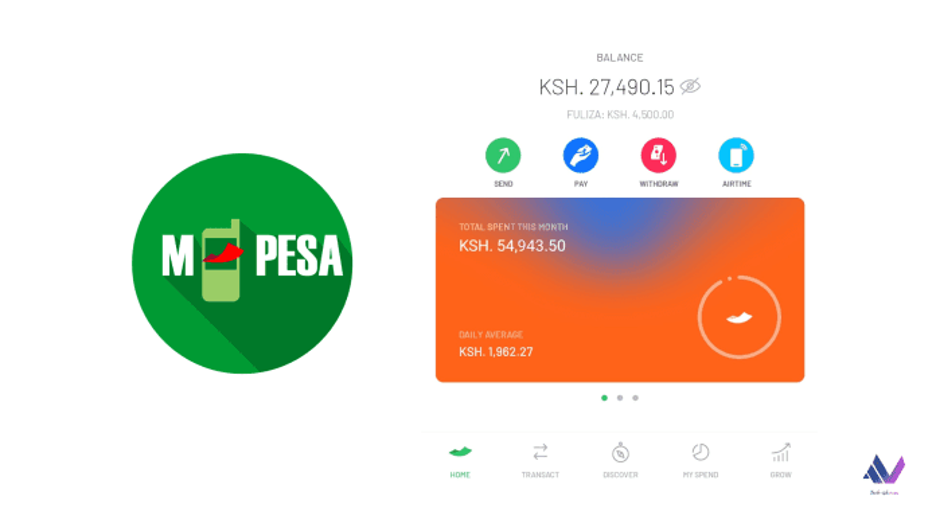 Source:tech-ish.com
However, users are crying for better functioning of the core services before they can embrace the mini-apps. There have been complaints of glitches within the app and issues when signing up to access it. Some Safaricom users have complained of being unable to use the app at all.
"This is worse than previous versions. It's not even recognizing my number and can't use offline mode, whatever that means. I'd rather have less features, but more reliability."
Muthoni, Review from Google Playstore
"The app works but it can disappoint you at the worst times. For instance, when using data other than Safaricom, it occasionally freezes and asks you to insert sim. And it remains that way even after switching to Safaricom data. Offline mode isn't reliable either. Same story. The app generally needs improvement."
Alex Ngugi, Review from Google Playstore
A highly welcomed and long overdue change is the confirmation of the recipient account holder before sending money, a feature that is likely to reduce transactions made to the wrong account. Users have also positively welcomed the spend tracking feature that lets them see their month's spending and a breakdown of their transactions — a key feature if M-Pesa is to be a responsible warden of financial activities spanning Kenya's digital market. When it comes to security, the biometric authentication function has elicited mixed feelings in the user base, with some feeling weary of the automatic filling in of their passcode with biometrics, while others welcome it, preferring the easy recognition that lets them transact quicker and protects from transactions by other people.
But so far, the super app's functionality issues have disappointed the denizens of M-Pesa users, depressing adoption among M-Pesa's impressive pre-existing user base.


Not Your African WeChat
Functionality issues notwithstanding, Kenya's M-Pesa super app provides features similar to those provided by WeChat, but with the notable exception of WeChat's instant messaging and social networking services.
"A majority of people in China were already using WeChat as a messaging and social media service tool. It was easier for [Tencent] to add a payments option because the client base that needed to make payment options was already there...Safaricom has integrated all their offerings in their stronghold, mobile money, similar to Tencent's WeChat."
Moses Ogutu, International Business and Trade Faculty, African Leadership University
With both M-Pesa's super app and WeChat, one can pay for their electricity bill, do their shopping and send or receive money. Both include mini-apps within the app, accessible through a "Discover" option on their interface. The two, however, have taken different approaches to mini-apps, with WeChat's most popular mini-apps being those focused on social aspects, including gaming apps and lifestyle.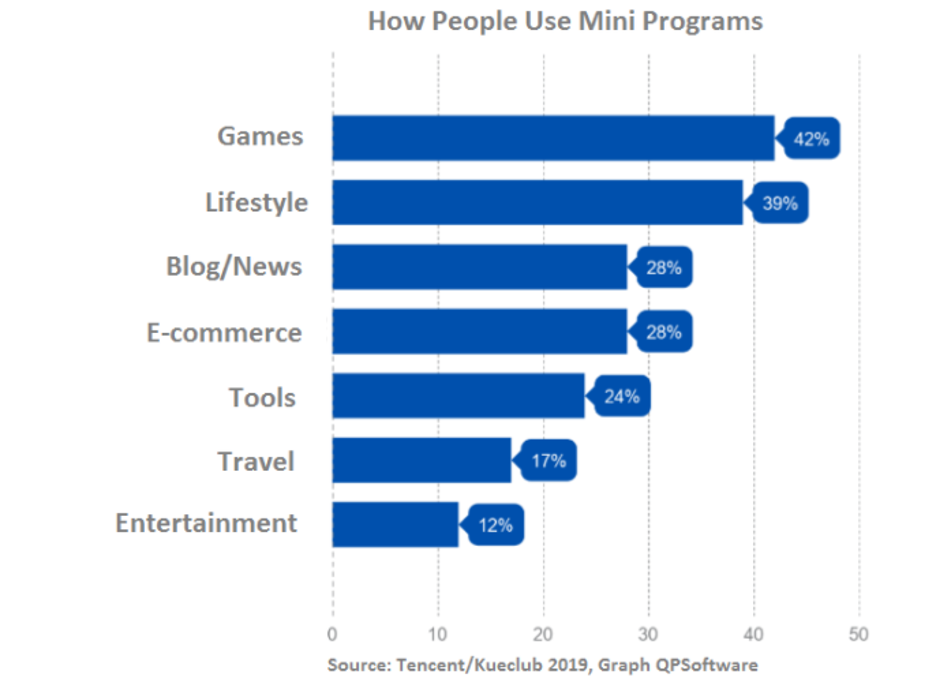 On the other hand, M-Pesa mini-apps are expected to focus on financial services, ecommerce and payments-focused mini-programs. The profound market differences between China and Kenya have subsequently compelled M-Pesa to design its ascension to super app status differently than its Asian predecessors. Compared to the Chinese market's high levels of Internet penetration, Kenya's Internet penetration remains low. Out of 43.5 million total internet subscriptions, 42.8 million have mobile data bundle subscriptions, evincing a high reliance on limited mobile data for Internet access. The M-Pesa super app therefore focuses on small, low data-consuming apps, and it has also included an offline feature to cater to the limited access to the Internet, enabling offline transactions within the app — though users have complained of the feature's reliability so far.
Orienting its preexisting strengths as the foundation for its suite of interconnected apps, M-Pesa has essentially ceded the instant messaging domain in Kenya to WhatsApp, which 97% of the total Internet users in Kenya already use. Such an environment is different from China's highly censored Internet environment that limits the population's interaction with Internet-based technologies outside of its territories while enabling local outfits like WeChat to flourish. This difference shines a light on Kenyan regulations, which inhibit the kind of data sharing envisaged in a super app environment.


Innovation Racing Ahead of Regulations
The transfer and sharing of data across industries and activities inherent to a super app presents novel issues for regulators in mobile money-heavy countries like Kenya to sort through. Historically, the regulatory bodies in Kenya have used a "Test and Learn" approach when it comes to the adaptation and use of innovative financial services. This approach has been characterized by innovation yet chaos when a new, disruptive technology emerges, like what happened with mobile loans in Kenya, as Mondato Insight previously discussed. In the case of M-Pesa, when it first started out, Safaricom collaborated with the Central Bank of Kenya to analyze the risk involved in the adaptation of the new technology and create policy based on their findings. This collaboration brought forth the National Payment System (NPS) Act of Kenya, 2011, which provides for the authorization, revocation and suspension of Electronic Retail Payment Service Providers while also entailing consumer provisions.
Data privacy regulations — or the lack thereof — have already raised issues in the past, especially with the predatory mobile lending apps that dominated the Kenyan market in 2019. This led to the creation of the Data Protection Act in the same year, which established the office of a Data Commissioner while also providing regulations on the use of personal data collected by institutions. With implementation slow and uneven, the act still has a long way to go, as evidenced by the loopholes pointed out since its creation, including numerous ambiguities. With M-Pesa slowly gaining access to even more social, financial and personal data, the protection of consumer data is at risk. Such loopholes further complicate the implementation of data protection laws. For instance, when it comes to what entails lawful processing of personal data, there's ambiguous mention of tasks carried out "in the public interest" or in the exercise of official authority vested in the controller. Such ambiguities fail to clarify what activities are carried out "in the public interest," making it subject to interpretation.
Beyond clarifying the exact terms of data handling, some key areas missing from the data protection act could give leeway for companies to abuse the rights to privacy of Kenyans, similar to the case of mobile lending apps that abused personal information of their users, including contact information on their mobile phones and access to private messages sent and received.
However, as such a key player in Kenya's ecosystem, Safaricom has sought to ensure tight data standards for M-Pesa and now its super app.
"Publicly traded companies especially have a lot at stake. While the country generally may not have strong [data protection] regulations, Safaricom has put in place such measures to deal with the protection of users' data."
Moses Ogutu, International Business and Trade Faculty, African Leadership University
A major security concern for many individuals in Kenya is online fraud, with the most recurrent type of fraud being online impersonation and social engineering. The instant access to personal transactions on the super app is likely to reduce this online fraud, as app users can quickly ascertain the legitimacy of claims of money sent to them. Other steps by Safaricom to protect their users include the use of biometrics authentication and displaying the name of the recipient of a transaction before completing the transaction. However, the lack of robust open data sharing legislation limits the ability for M-Pesa's super app to seamlessly integrate with third party apps, creating the need for deliberate bilateral data-sharing agreements, an issue in Africa that Mondato Insight recently discussed.


Banks as a Market Niche
If M-Pesa's super app serves as the one-stop-shop for an average Kenya's daily commercial needs and financial activities, where does that leave banks in the market? According to Moses, banks will continue to remain relevant even in the wake of mobile money-based super apps in one domain in particular: big-ticket transactions. M-Pesa transactions are capped at about $3000 per day, far lower than traditional banks in Kenya. This is further aided by Pesalink, a mobile and electronic money transaction service for the banking sector that allows users to make direct local bank-to-bank and bank-to-mobile money transfers, with lower transaction fees than M-Pesa (even for low-ticket payments). Such differences ensure the banks' crucial role in supporting large corporations and SMEs, offering investment and credit products, as essential to the country's economic development.


The Beginning of a Trend?
While Safaricom has initially focused its super app offerings on the Kenyan market, expansion is sure to follow, as mobile money competitors line up to unveil their own super apps. MTN, the largest mobile operator in Africa in terms of revenue and number of countries of operation, launched an instant messaging app, Ayoba, which MTN intends to make its central component to their super app ecosystem — an attempt to mirror China's WeChat. This move seems geared towards leveraging MTN's 117.4 million active data subscribers to eventually connect them to payment systems that they will integrate into the app, including their current mobile money system, MoMo. Unlike Safaricom, MTN has taken a different route that is focused on building on their data subscription base and not on their mobile money system. The corporate has diversified Ayoba's offerings, including voice and video calling, as well as access to music, news, and mobile payments within the app (in some markets). Since its June 2019 launch, Ayoba had 8 million subscribers in June, as reported in MTN Group's 2021 half-year interim results report. A huge rollout of the new service across several different markets in Sub-Saharan Africa may prove to be difficult, however, considering the implacable presence of WhatsApp.
South Africa also has an up-and-coming mobile money-based super app, Moya. The platform had 5 million users by June 2021 and offers features like unlimited texting, payment services and voice calls, similar to WeChat.
While these competitors try to carve out their own super app path in different parts of the African market, the expectation is that M-Pesa's experiment in super app offerings will be the litmus test for how successfully super apps can emerge in a fragmented African market with low Internet penetration and inadequate data privacy and sharing regimes.
"In the same way lessons from M-Pesa fed into learnings for other mobile payment systems providers in Sub-Saharan Africa and across the world, the success or performance of [the] M-Pesa super app in Kenya will form as a benchmark for other mobile money to super app routes in other regions of the continent."
Moses Ogutu, International Business and Trade Faculty, African Leadership University
In spite of the early functionality issues, it would be naïve to doubt M-Pesa's ability to capitalize on its wide user base to create a super app behemoth. By utilizing its mobile money strength to power financial services and transactions across the Kenyan ecosystem, M-Pesa would simply be formalizing and expanding upon the ad hoc practices in everyday transactions and transfers that Kenyans have long used M-Pesa for. Though banks will remain the dominant force in big ticket transactions, M-Pesa's super app is perfectly positioned to be the central node for most daily financial activities in Kenya. Lack of Internet penetration may hinder the technological capabilities of such offerings at the moment, but as M-Pesa's features are improved and data legislation is brought to maturation, hope prevails for a parallel financial ecosystem catering to the needs of the continent's vast unbanked population.
In particular, super app offerings are the next logical step for the region to advance the mobile money revolution past simple digital wallets and peer to peer transactions. By leveraging its network effects and looking towards Asian tech giants for guidance, a super app market can finally unleash the adoption of more sophisticated financial products the digital financial sector has been yearning for in Africa. The question isn't if — but when. How quickly and successfully M-Pesa improves its super app and expands customer adoption will be the beacon for when that time comes.
© Mondato 2021
Image courtesy of Tech Afrika
Click
here
to subscribe and receive a weekly Mondato Insight directly to your inbox.