The Battle for Southeast Asia
~6 min read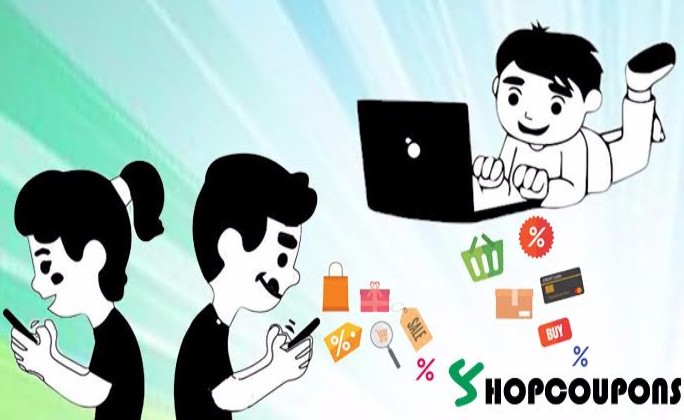 While the Asia-Pacific region is the world's largest e-commerce market, China still monopolizes digital retail and accounts for nearly half of sales. Business is booming for online retailers in the region, and the Asian Development Bank estimates that e-commerce sales will almost triple in value from US$1 trillion in 2016 to $2.7 trillion in 2020.
And while Northeast Asia currently dominates (see graph below), rapid changes across Southeast Asian countries mean that, while still nascent, e-commerce in Southeast Asia is poised to experience growth rates that outstrip its wealthier neighboring markets to the northeast. Southeast Asia has a robustly growing middle class and expanding mobile penetration that, coupled with improving digital and physical infrastructure, have created the conditions for e-commerce to take off, with the mobile channel as the vanguard.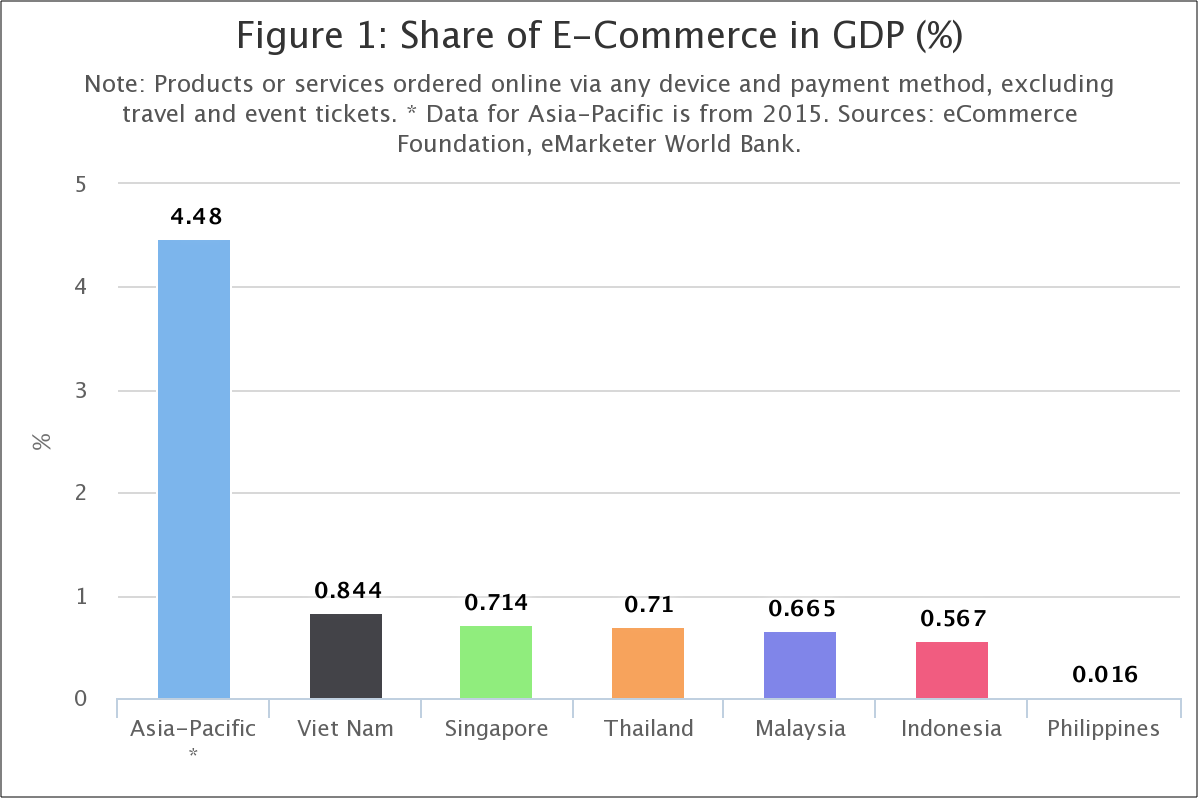 Source: Asian Development Bank
But e-commerce in Southeast Asia comes with its own unique twist, in that social media is a singularly powerful driver of online commercial activity. Brunei, Singapore and Malaysia have social media usage rates that are double the global average of 37%, with Thailand and the Philippines not far behind.
And as Mondato Insight has previously reported, countries in the region that have social media penetration rates much closer to the global average, such as Indonesia (40%), also have some of the world's most active social media users (Jakarta being known, for example, as the world's "tweetiest" city). In Thailand, meanwhile, some 51% of online shoppers have at some point directly bought merchandise through a social media channel.
So it's not just the usual suspects of Amazon and Alibaba who are getting in on the act. Given the role of social media in the region and room for growth of new business models and sales channels, it is unsurprising that Facebook, Google, Twitter, Baidu and Tencent are all taking an active interest.


Logistical Problems
The region continues to suffer from significant problems with logistics, however. Although that brake on growth has been somewhat released over recent years by companies such as Ninja Van and Go-Jek (as discussed by Mondato Insight in 2016), improvements have been slow, as Amazon discovered earlier this year in Singapore. The Seattle-based business was forced to halt orders on launch day of its Amazon Prime Now service after its third-party logistics partners couldn't keep up with demand. And although it was able to ramp up scale the next day by activating additional logistics partners, the big beast of online retail was, allegedly, still left relying on Uber drivers to calm its logistical nightmares.
This is one area where Alibaba has inherent advantages, having become an online juggernaut in an environment that lacked reliable big-name logistics partners in the mold of UPS or Fedex. Within China, Alibaba improved its last mile performance by bringing small third-party carriers together and in 2013 taking a 48% stake in the resulting company, Cainiao.
The third-party logistics entities brought to the table distribution depots and wheels on the ground, while Alibaba brought the I.T. and algorithms that linked them all together to create a scalable logistics platform that can add additional capacity relatively easily, and the company has ambitious plans to spread its wings beyond China. Like Alibaba itself, the result is a platform model for logistics, that is decentralized, horizontally integrated, and asset-light. Last year Cainiao's president revealed the consortium's plan to spend US$16bn over a five to eight year period, and it seems likely that a move into Southeast Asia is imminent.
And yet, according to the Group president of Sea Ltd. (the rebranded parent company of Tencent-backed Singapore-based regional online gaming platform Garena), logistics, mobile, apps etc. are all sideshows, when the main act, "the holy grail of the Internet", as Nick Nash recently put it, is "the ability to pay at a distance." This is certainly the case in the delivery of digital goods and services, although physical merchandise still holds out the possibility for cash-on-delivery (COD), as every online merchant in Southeast will attest.
But it is also the case that for Alibaba, for example, Alipay is the glue that holds together the entire ecosystem to the degree that it is almost impossible to imagine the Group's success without it. The same principle applies, but to the Nth degree, for Tencent.


Take It To The Bank?
At first glance, then, this would seem to point to Alibaba having the upper hand. But levels of financial exclusion are much higher across ASEAN than in China, meaning that it is nowhere near as simple for consumers to cash-in to their digital wallets as it is for the sorts of Chinese middle-class smartphone owners who took to Alipay and WeChat Pay with such alacrity. Only Malaysia and Thailand come close to China's banked population levels (around 80%, see map below).
In Indonesia, by contrast, barely one third of adults have a bank account, blunting some of Alibaba's potential advantages. Nevertheless, in August this year Alibaba pumped US$1.1bn into Indonesia's most popular shopping website, Tokopedia. Unsurprisingly, Alipay is active in the country, and just a few weeks ago launched an offline payments partnership with GCash in the Philippines, leveraging Globe's mobile money brand and existing partnerships with the Ayala conglomerate.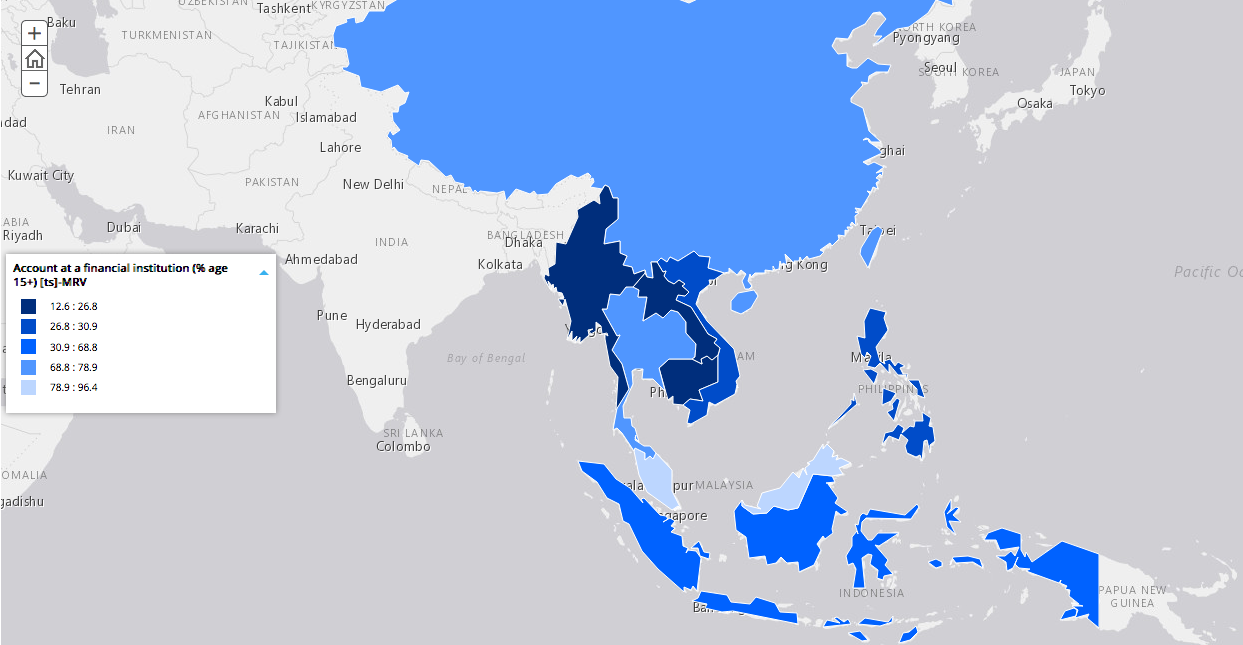 World Bank Global Findex
The e-commerce battle for Southeast Asia, then, in some respects resembles the foundational struggles of mobile money, in which the establishment of a widespread and reliable cash-in/cash-out network was crucial to success. Sea, sometimes dubbed "the Tencent of Southeast Asia", has invested heavily in solving this problem ahead of its potential billion-dollar New York IPO later this year, and claims to have more than 150,000 agents across Southeast Asia. Garena is the vehicle through which Tencent plans to take the world's biggest-grossing Multiplayer Online Battle Arena (MOBA) game, Honor of Kings, to Southeast Asia, under the name Arena of Valor.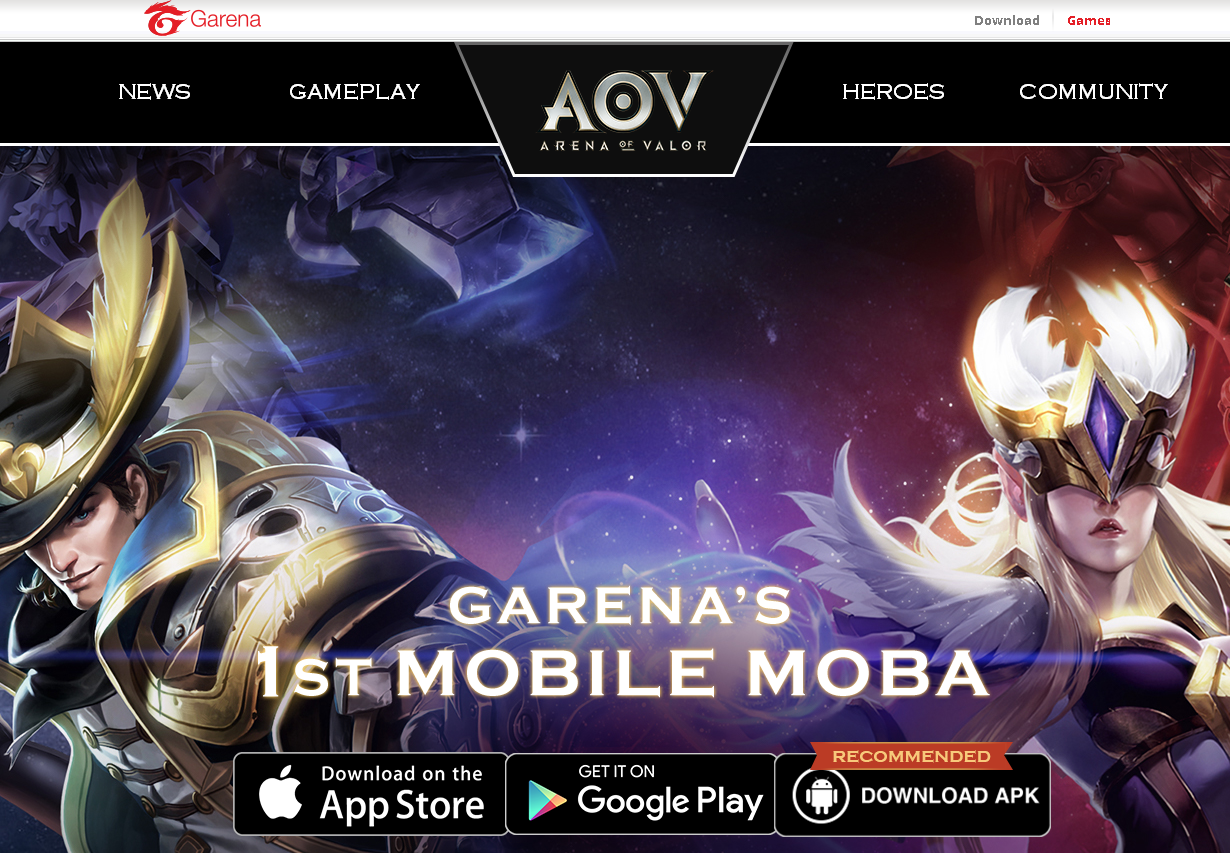 It's only in the last 24 months that we've been able to solve this problem, and the solution is wonderfully local: a mobile wallet or a PC wallet combined with a deeply local top-up network where regular moms and dads, [and] regular folks that are earning every day can actually deliver cash into a network and have that cash be digitized.
Sea Ltd. Group President, Nick Nash
Although payment gateways such as Coda Payments offer carrier billing for the purchase of gaming tokens, that option is not available when buying physical goods. So Sea is placing a big bet that it can replicate the Alibaba business model, to a degree, by using gaming to onboard users and register m-wallets, and then use messaging and its Shopee e-commerce platform to drive sales, all held together by the the glue of its AirPay wallet (although it is not yet available in all markets where Garena is active.)


Proxy War
Tencent's 40% stake in Sea means that it is engaged in something of a proxy war with Alibaba in Southeast Asia, who recently upped their holding in regional e-commerce big hitter Lazada from 51% to 83%. Alibaba has brought not just $2bn to its partnership with Lazada, but also the firepower to bring big name brands to the table for its "Singles' Day" (11/11) sale, to go live on Lazada under the name "Online Revolution Sale." The scale of the discounts from big-name international brands such as MAC and Jack & Jones draw in shoppers like a magnet. Consequently, as Sea's IPO prospectus has revealed, Shopee is burning through money at a horrendous rate.
This places Alibaba's Lazada as the one to beat in the battle for e-commerce in Southeast Asia. But it is still a nascent market, and the growth potential creates plenty of space for other players to innovate. While Silicon Valley players who operate on ad-based revenue models, notably Facebook and Google (YouTube), seem eager to ride the wave of growth in regional e-commerce, it is going to be tougher going for those who want to challenge local, especially Chinese-backed, players.
In many respects, though, Sea's Nick Nash is correct that the key to unlocking e-commerce's potential in the region is digital payments. Whoever manages to nail that key aspect of the e-commerce ecosystem is likely to be the last man standing when the smoke clears in the battle for Southeast Asia.
© Mondato 2017

Image courtesy of Bidhuan Official.

Click here to subscribe and receive a weekly Mondato Insight direct to your inbox.